Democratization of technology in a post COVID-19 world
However, as important as the democratization of technology is, the real power of technology is the valuable information that can be derived from it. Geospatial information provides context to information to determine the what, where, when and why of something, explains Trimble President and CEO Rob Painter.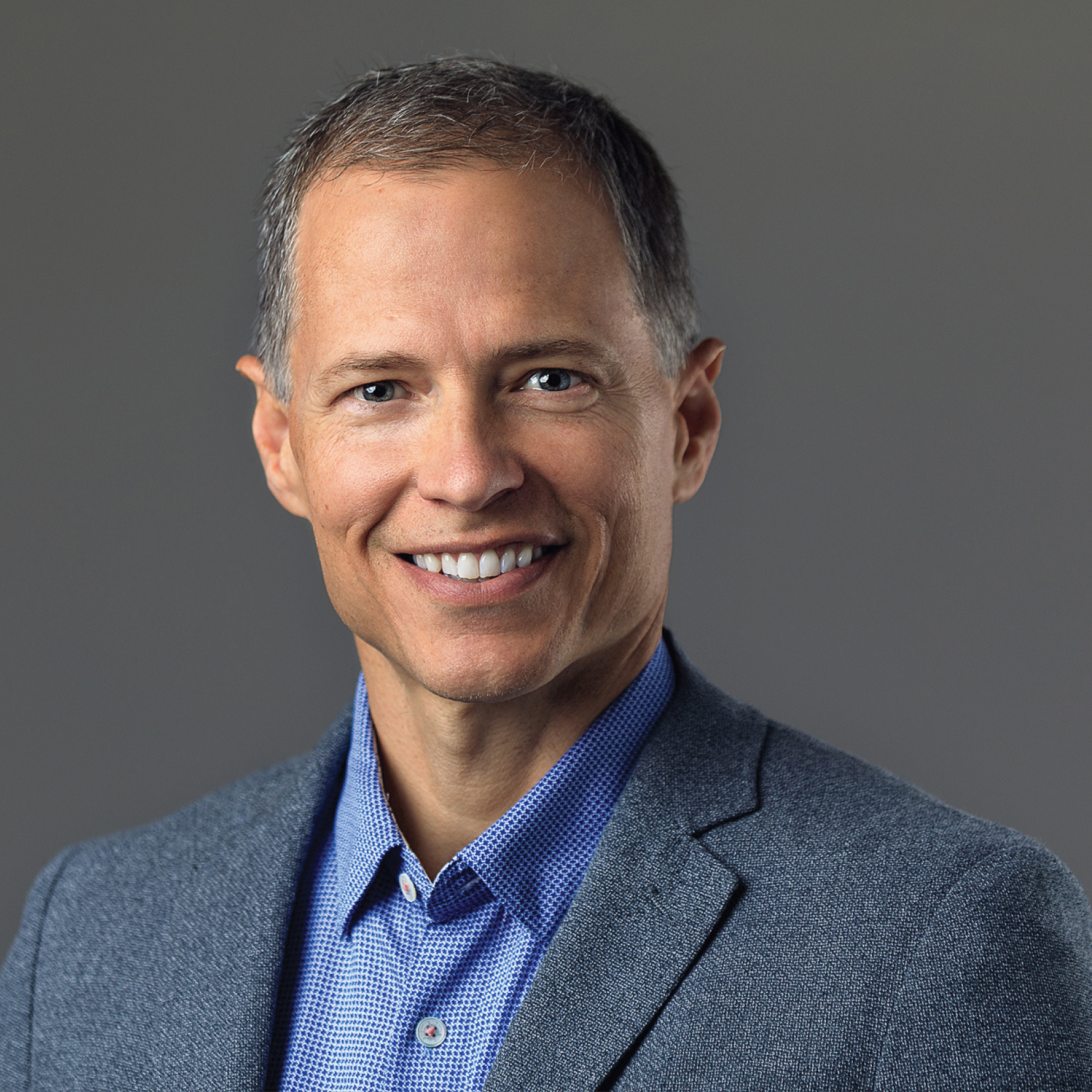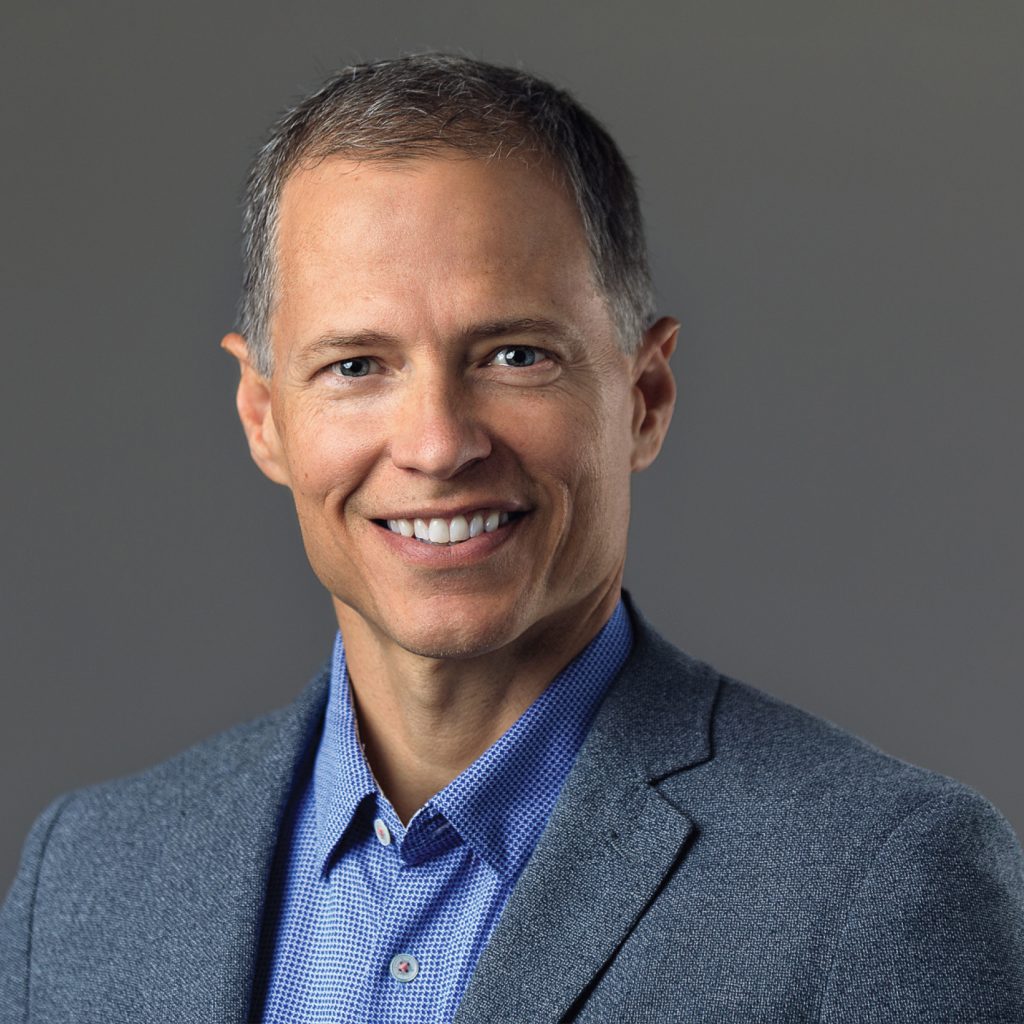 In the wake of the COVID-19 outbreak, why has democratization of technology become more important than ever, especially in a world surrounded by huge challenges and uncertainty?
Democratization of technology has the power to change people's lives. Access to technology, from the simple to the sophisticated, provides the innovative environment to push technology further and to participate in its advancement meaningfully. The opportunity to use technology gives us the tools to re-imagine and redefine jobs and industries that can help us thrive mentally, physically and economically as communities. That access is vital. Nowhere is that more apparent than in a crisis such as the one we have faced for the last few months.
However, as important as the democratization of technology is, the real power of technology is the valuable information that can be derived from it. Geospatial information provides context to information to determine the what, where, when and why of something. The influence and impact that knowledge can bring is powerful, particularly during a crisis such as COVID-19.
Since the pandemic began, developers, researchers, geoscientists and health organizations have been developing technological tools and apps to help inform and enable societies to adapt and rebuild. Widely sharing these map-based resources are helping people regain control and certainty.
A multitude of interactive, geospatial-based dashboards have been created and shared to help provide near real-time information on the global and regional spread of the virus. ESRI's GIS analytical tools are at the core of more than 200 spatial-analytic dashboards across 88 countries.
Many apps have been developed that use satellite navigation-based location data to monitor the global spread of the virus and to map outbreaks of COVID-19. They are also easing the daily lives of citizens by helping them manage lines in supermarkets, pharmacies and public spaces or, by facilitating the logistics of goods, which has become more complicated in the current situation.
Teams at Harvard University and the Massachusetts Institute of Technology created a new application designed to help slow the virus' spread. Users share their location data and see if they crossed paths with a person with coronavirus — as long as that person has shared his/her positive status — without identifying the person's identity. Individuals who test positive can select to share their location data with health officials, who can then make it public to other users.
Trimble is also helping customers and communities. In transportation, our team is offering a free service to display and collect current truck stop status and amenity information. We are also offering free driver trip planning to suggest open truck stops and rest areas. In our communities, our Cityworks team is offering a web-based, GIS-centric platform for local governments to manage their emergency response efforts.
All of these examples illustrate the importance of democratization of technology. Without the broad access to technology and the widespread dissemination of its valuable by-product –– customized information –– societies would struggle to react to the unexpected and have the knowledge to prepare for the future. Technological tools, particularly spatially based ones, will be the core drivers to help navigate our challenged world and find some firm footing on the bumpy road ahead.
Also Read: Matthew Zenus of SAP shares perspective on democratization of technology
What should governments, big businesses and society as a whole do collectively to ensure better, if not equal, access to technology to the underdeveloped parts of the world; and how will this enhance our preparedness and response to an 'unknown enemy' in the future?
Equal to the accessibility of technology are the skillful, talented and imaginative people who capitalize on the capabilities of technology and produce useful systems and tools. So, it's important to first identify people with suitable skills to apply technology and continually work to broaden this pool of talent.
Some countries may have sufficient technology and applications but lack the ability to provide suitable training or support for local users. Capitalizing on existing technology, governments and businesses could step in and offer effective virtual training, problem solving and support.
Identifying the specific needs of a particular nation is also a key first step. Rather than sending in a pile of the latest equipment and software, we need to take the time to understand what tools and solutions would provide the most access and will provide the biggest benefit for whatever response stage they are in –– especially in these early stages of the recovery, where flexibility and rapid reaction will be essential. Businesses may need to move inventory, supplies and personnel, or a developing nation may be focused on improving infrastructure for water, sanitation and transit. The G20 countries can assist local stakeholders in identifying what the best technological solutions are to help them meet their needs. The answers may require partnerships, investment, in-house development, crowd-sourced collaborations or all of the above. It is important that resource-rich organizations are enablers in ensuring people have equal access and support to create or adopt solutions that work specifically for them.
To illustrate this, governments, businesses and trained developers can commit to creating and offering open-source approaches to information sharing, system development and data management. For example, users in underdeveloped countries could use a free and open-source desktop GIS tool like QGIS to work with geospatial data, analyze datasets, connect to external tools and publish and share geospatial information. User-friendly environments such as these give stakeholders efficiencies and confidence to build knowledge and develop systems and plans that best serve their communities.
Similarly, geospatial manufacturers can provide support and tools that enable developers to create specialized applications that bring the best value to their working environments. For example, a trained developer could create simple, customized workflows to aid in locating and tracking virus hotspots and concentrations of infected people.
By giving access to technology, you give opportunity. Governments, big and small businesses and societies would do well to partner in that and provide the hardware, software and infrastructure to allow local innovation to happen. Creating tools and applications to gain knowledge is one of the best ways to build strength and resilience to better respond to an 'unknown enemy' like a future pandemic.
Also Read: Geospatial data, Location Intelligence will be critical for economic recovery
As far as collaboration and cooperation are concerned, what lessons should the geospatial industry take from the current crises?
One of the most glaring lessons is one that is not a big surprise: geospatial data and technology have been essential for monitoring and responding to COVID-19. They are the glue in global networks and systems that can sense threats, map their extent and help implement solutions. As we come out of our shelters and life slowly begins again, the need for geospatial information will be just as strong, so we need to be prepared to be partners on the path to normalcy, whatever that looks like.
Coming out of the pandemic will look different, depending on where you are. Myriad issues will need to be addressed, such as how people go back to work –– is it remotely, back in the office, a mix of both –– how/where people are tested, how new outbreaks are monitored, and how data is collected and disseminated. Geospatial technology will certainly be core to supporting those decisions.
Companies will need to refine their approaches for remote work, training and sales to support communities. Virtual conferences and events will likely be the new normal so we'll need to determine what technological tools will provide the most effective platforms for exchanging ideas and best practices.
As we are still very much in the analyzing and predicting phase in trying to figure out the curve and how it's moving, the industry needs to continue to innovate to help make geospatial tools as nimble and flexible as the virus itself. GIS solutions are an obvious area to explore, since epidemiology and GIS are linked. The test-track-treat strategies for long-term mitigation will rely heavily on GIS to provide spatial and temporal data specific to a particular population and their geographic space. Offering customizable tools will allow them to determine what happens next.
Another lesson of the pandemic is how crucial collaborating and partnering is to fight and overcome a common cause. Geospatial companies, academics and governments have been coming together to invest in geospatial-based problem solving and developing potential solutions. For example, the UK's National Health Service worked with some of the big cloud providers, AI specialists and intelligence specialists to integrate myriad technologies to understand where the probabilities of the virus' impacts will be in two weeks' time and then moved all the necessary health resources to those areas in advance.
One of the most important lessons from this crisis for the geospatial industry is to learn from the knowledge that geospatial information provides and apply it as broadly as possible. The collaborative intelligence may help us achieve the ultimate goal of a safe and peaceful future.
Also Read: Geospatial technology must for limiting COVID-19 impact
How can the geospatial industry help in the post COVID-19 global economic recovery?
A broad range of industries including agriculture, construction, transportation, government, public works, energy and utilities, communications and forestry have been relying on geospatial technologies, capabilities and services for decades. During the pandemic, many of these industries and the companies that support them—such as Trimble—have been identified as essential business and continue to operate. Post COVID-19, contributing to and supporting these industries as well as others are likely to increase given the emphasis on productivity and quality improvements that enable jobs to be done faster and more efficiently with geospatial technology. These products, solutions and systems help to ensure that complex projects and operations are completed, managed and maintained more efficiently without unnecessary rework and delay.
Telecom companies, for instance, have been recording traffic records nearly daily since life has moved online. To help manage this surge, companies have been using geospatial data and technology to assess existing bandwidth, manage their network in real time and optimize their return on investment for network and infrastructure upgrades. Now that more people may be returning to work, they can use geospatial data to develop long-term network and marketing strategies.
The rapid data acquisition and processing of technologies such as aerial imaging, mobile mapping, UAS and advanced software analyses can bring efficiency, accuracy and safety to any operation. Building Information Management (BIM) and modern technologies for construction can help speed construction of infrastructure and medical facilities.
For example, BIM solutions can provide constructability analyses and virtual construction approaches that can identify clashes or problem areas in complex structures such as hospitals, laboratories or pharmaceutical production facilities. High-tech layout solutions for structural and MEP (mechanical, electrical, plumbing) provide faster, more accurate installation of building components. And LiDAR systems such as 3D laser scanning enable rapid, comprehensive information for quality control and project progress tracking as well as as-built data for facility operation and lifecycle management. By having the as built buildings model facilities managers can utilize it to optimize space management based on social distancing guidelines.
Targeted GNSS solutions for machine guidance and control help construction and engineering companies improve the speed and accuracy of grading and excavation, which saves time and costs in the crucial early stages of a project. GNSS manufacturers also supply products for precise timing and frequency signals needed in many industries. Communications systems, financial networks, utilities and security rely on precise timing for synchronization and efficient operations. In addition, remote fleet and site monitoring solutions enable stakeholders to view progress and critical bottlenecks without going to the site. This not only enables them to social distance, but they can also monitor multiple sites from a single location and divert resources to critical areas.
In the big picture of the global economic recovery, COVID-19 upended our world in 100 days, and its impacts will be felt for hundreds more. Companies and industries will likely need to reinvent themselves quickly using flexible and innovative technology, such as geospatial, to adapt to this new reality and build longevity. Trimble has every intention of supporting them in any way we can.
Also Read: How geospatial technologies were used to map supply chains during COVID-19
Fashion Briefing: Fashion's emerging founder-investors are mega-influencers – Glossy
Fashion's OG Instagrammers are building empires and, at the same time, growing their influence beyond the industry.
After being schooled for years on the workings of the fashion industry, mega-influencers including Danielle Bernstein (2.7 million Instagram followers) and Rocky Barnes (2.5 million Instagram followers) are graduating to careers less reliant on brands. To take it to the next level, they're leveraging their prowess and communities, driving deals with effective business partners, and evolving their focus, based on the industry's direction and their own passions. The emerging results, for both Bernstein and Barnes, are personally-backed brands and investment portfolios set to expand based on early successes.
"The plan is to grow, in a big way," said Bernstein. "I'm a serial entrepreneur, so I'll always want to introduce new businesses and categories to my brand. And I'm angel investing and joining the board of advisors for so many companies. That's the future of the creator economy: harnessing and creating community around your existing followers and then figuring out how to monetize that."
In 2019, upon inking a licensing deal with New York-based clothing company Onia, Bernstein launched the Shop We Wore What e-commerce site, populated with her expanding We Wore What fashion collection. The collection has been at the center of much recent controversy, due to allegedly including copycat designs. According to Bernstein, she turns to vintage pieces, editorials and travel for inspiration. Bernstein's also become an investor and advisor for hair supplement company Wellbel and CBD brand Highline Wellness. In May, she became active on Patreon, offering exclusive video content to paying members of her community.
In addition, Bernstein heads up We Gave What, a charitable arm of her company. In 2019, she launched tech company Moe Assist with a project management tool for influencers, though its social accounts have been inactive for two-plus months. When asked for comment, a spokesperson said Moe Assist is in a new fundraising stage and "should have news to share shortly."
Barnes, meanwhile, partnered with Reunited Clothing to come out with her apparel company, The Bright Side, in December. And she recently became a first-time investor-advisor, for 6-month-old SMS shopping platform Qatch. She announced the partnership in an Instagram post on Monday.
"I feel like a grown-up," she told me, before confirming that she's interested in investing in more companies. "Diversifying my business has been a really big [focus] for me. I interact with so many different brands and companies on a daily basis. Using my market knowledge in ways that can help other people is fulfilling and exciting for me. And I especially love when I can be involved with a company from the beginning."
Building on their content creator role in fashion is a natural progression, both said. And it plays into many industry shifts: On its way out is fashion's DTC era, largely fueled by Harvard Business School and Wharton graduates using a plug-and-play, marketing-heavy business model to launch brands. More consumers are prioritizing quality, differentiated products, making industry experience and style expertise greater virtues among insiders. At the same time, consumers are increasingly taking shopping cues from relatable, platform-native celebrities, moving on from authoritative editors and more closed-off celebrities.
The school of collaborations
The collaborator-to-founder shift isn't the newest thing. Other longtime influencers that have made the pivot include Arielle Charnas, with Something Navy; Aimee Song, with Song of Style; Rumi Neely, with Are You Am I; the list goes on. Most often, the names behind these brands don't have formal design and business training — for her part, Bernstein said she "went to FIT for two years, but didn't study design and production." But, for years, they've worked hand-in-hand with companies to bring their visions to life. And along the way, they've come to know what resonates best with their vast communities, from marketing to merchandising to product.
"My most successful collaborations have led to the largest share of my business," said Bernstein.
Bernstein's partnership with Onia came out of her swimwear collaboration with its Onia brand, in May 2019. On the collab's launch day, it drove $2 million in sales, and an included style was the brand's best-selling swimsuit of the summer. Also in 2019, Bernstein collaborated with Joe's Jeans on multiple denim collections. The launch day of the first, in March 2019, marked Joe Jeans' best sales day to date, said Jennifer Hawkins, the brand's svp of marketing and innovation on a Glossy Podcast in October.
Both served as learning opportunities for Bernstein, who said — as with all of her collaborations — she took full advantage: "It was never just [uploading] a post, and then I went away," she said. "I always wanted to know how the performance was, in terms of sales, and asked questions: 'Can you share the analytics?' 'What did you see on your end?' 'What worked and what didn't work?'"
She added, "They provided a ton of data, in terms of what I could sell and what the market was missing."
Likewise, she said, she always followed and shared with partner brands the Instagram Insights and Google Analytics numbers around her corresponding posts. Doing so gave all parties a 360-degree view of a collaboration's success.
"I've learned what works for brands so they get the largest return on their investment," she said.
For example, she's learned to lean on her audience's tastes, versus rely on her own, by allowing them to offer feedback throughout the design process through Instagram. That's included the selection of fabrics and colors and the fit sessions with models. She only spotlights her favorite styles and what she wears in her own social posts, as a play for authenticity.
According to Bernstein, the collaborations with brands allowing her to play an advisor role — by guiding them on influencer partnerships, marketing and messaging — are always more successful. And they often turn into longer-term investment or advising partnerships.
Bernstein chose to work with Onia on the We Wore What collection based on its prioritization of quality and fit, and ability to keep to affordable retail prices. Currently, prices on the We Wore What site range from $20, for a scrunchie, to $228, for a vegan leather jumpsuit.
Barnes was also ready to go out on her own after finding the right partners. Her Reunited Clothing partnership came after working with the company to create her Express product collaboration, in early 2019. On its first-quarter 2019 earnings call, interim CEO Matthew C. Moullering said the company had seen "a strong start to [the] collection both in-stores and online and [believed] it [was] helping to introduce the brand to a new audience."
"Having your own brand is terrifying," Barnes said. "But I like that I'm in control and not so dependent on doing the day-to-day posts promoting other companies."
But, she added, "One of the huge benefits of working with all these different brands on all these different projects is that we're constantly getting introduced to new people and seeing who we like working with."
Barnes' internal team consists of her husband, who's the "business brains" of the company, she said, and an assistant.
Like Bernstein, Barnes stressed the need for outside support in the production process: "I love such quirky, crazy things, but I also understand what is realistic for a buyer and a normal girl buying clothes," she said. "The experience of taking ideas and making them work for a bigger group of people was my learning curve going into a business. It's important to have a good, diverse team around you who can make your idea something that's marketable."
For its part, We Wore What has seen "200x growth in the last year," as it's expanded to new categories, Bernstein said. Its ready-to-wear, swimwear, resort wear, and activewear are now sold in "dozens and dozens of retailers around the world," many of which offer style exclusives; they include Revolve, Bloomingdale's and Intermix.
"Launching my own brand was putting the proof in the pudding for the power of influencers, when it comes to selling product," she said.
As with her Joe's and Onia collaborations, Bernstein sees a rush-to-buy with We Wore What product drops. "The first 10 minutes is when we see the biggest portion of our sales for the entire collection," she said.
To build buzz, Shop We Wore What's Instagram account (213,000 followers) features in its Stories the line sheets of the soon-to-launch styles, allowing customers to thoughtfully plan their buy. Doing so has led to lower return rates, Bernstein said. The company's marketing mix also includes text messages and emails, VIP discounts and user-generated content.
Bernstein has a staff of four people, which include a chief operating officer and a brand coordinator. She said she prioritizes establishing partners with skills and expertise she doesn't have, so she can learn from them along the way. Ideally, she'd have learned about tech packs, fittings and production logistics in school, but she's training as she goes.
Moving forward, Bernstein said she plans to extend the size range of We What What styles, which are currently available in sizes XS-XXL, and launch collections with collaborators to sell exclusively on her brand's DTC site. In addition, she aims to eventually open "experimental" physical retail, starting with pop-ups.
As for her investment-advisor portfolio, she's currently in talks with companies centered on the concepts of "being able to sell your closet and even rent your closet."
As for Barnes' Bright Side, she said it will hit "a bunch of new retailers this year."
Moving beyond fashion
Up next for Shop We Wore What is a new product category that will hit before the holiday season. Considering her passion for home furnishings and decor — based on her @homeworewhat Instagram account (7,500 followers) and recent press coverage of her new SoHo loft — it's a safe bet that a home-related category is in the cards.
Likewise, Barnes hinted at a future Bright Side home collection, following her recent, two-year home remodel, which she's getting set to debut on social media.
Lifestyle brands are the clear goal.
"I would love to be a combination of Rachel Zoe and Martha Stewart, just having my hands in everything and creating this really beautiful lifestyle where you can entertain and be fashionable," Barnes said. "That's kind of the dream."
She added, "Fashion is where my heart has always been, but I'm growing as a person and there's so much more in my life right now: my family, my home — and I'm getting older, so beauty [and skin care] makes sense now. Sharing all of that with everyone seems so natural; it would be weird if I only did fashion."
As for future investments, though Quatch fits perfectly into Barnes' world, with its fashion-tech focus, she said she's open to investing in any company where she sees opportunity.
What's more, she has no plans to retire from social media, though she has yet to tackle TikTok.
"People's need for content has only increased, so I'm posting and creating content more than ever," Barnes said. "But I've learned to become more of a hard-ass with brands. The companies that are willing to work with me and [facilitate] the most like authentic relationship possible are the ones I move forward with." Reunited can attest.
Reading List
Inside our coverage
Mack Weldon's first CMO, Talia Handler, breaks down her integrated marketing strategy.
Text messages are Rebecca Minkoff's most successful marketing channel.
Not everyone is embracing "workleisure."
What we're reading
Is Richemont dropping Yoox Net-a-Porter?
NFT sales are catching on in fashion.
It's official: Zendaya's style is iconic.
South African bowler Tabraiz Shamsi: Amateur magician; professional tweaker-trickster
Harry Potter fans would know this as the Room of Requirement; muggle cricketers dub it backend operations. Tabraiz Shamsi is an amateur magician. He is also a professional worrier of why some googlies don't turn as much as he'd want, in cricket.
For the Proteas chinaman bowler, the room of requirement from where he could pull out any game data, used to be the dependable 'P Dawgg', former South Africa analyst Prasanna Agoram combining his ken and nous and fast processing laptop. Prasanna enviably would be privy to the trial (and error) runs of Magician Shamsi's classical Tourniquet coin-drops with the cricket ball. Which was the unglamorous, quirk-in-progress of his left-arm leg spin.
At the stroke of 1 a.m, oftener than not, Shamsi would come looking for what he called 'shit balls', in what Prasanna reckoned were otherwise impressive, less-than-run-a-ball bowling spells. This was that one specific delivery that went for a six to sully Shamsi's 4-0-22-3 T20 match figures. It was the bugs, not the features, that the 29-year-old would cussedly fixate on.
"I'd never point out that he's missing his length or the back foot was collapsing, at 12.30 in the night. Because Shamo, you see, would then take me to the nets at 1 a.m! He's capable of calling the manager and telling him at that hour that I have to practice NOW. You had to be careful about what you told him at 1 a.m," Prasanna laughs, underlining ungrudging admiration for the Proteas spinner's dedication.
A series of self-recriminations in staccato would follow the 'Bhai, can you please put on the shit-ball that went for a six.' "He'd curse himself watching replays: 'no good, not international class, garbage ball.' If you try telling him it is 'well-played' from Jos Butler and not exactly a poor ball, he'd be hard on himself and say, 'This is nonsense from Shamo'," Prasanna recalls of his exacting standards.
For, the South African World No 1 spinner – who lends mystery to the Saffer bowling attack if not entirely upstaging their thunderbolt battery of pacers – knows that all sleights of hand, can come with uncontrollable twists of fate. Both in magic, and cricket.
A young boy of 15 at Paarl who tried to bowl quick like Wasim Akram and Chaminda Vaas, had wound up as a left arm leg spin all-sorts, after years of compulsive fine-tuning. And taken failures and omissions into his run-up's five-strides.
***
Born in Johannesburg, Shamsi wanted to be a super quick in the land of bolting pacers. His progress though didn't follow the regular route of being identified early for First teams at schools and playing age-groups. Also, he was told he wasn't quick enough.
Speaking to the podcast 'Pavilion conversations with C.S' recently, Shamsi recalls his earliest break at age 15, bowling alone in the school nets, with the cricket coach's office nearby. The coach would stop by and ask him what he was upto. "I said, 'Sir, the U15 trials are coming up. I want to make the Paarl team wanna progress'. He told me – you are not gonna make it. But even there I thought he realised the type of character I am. That was just his way to push me even harder. He said 'Don't waste your time practicing coz you won't get selected. And i was even more driven," he told the host Mr. Chiwanza.
Shamsi would end up with most wickets that tournament, make the B team ("Still not A"), followed by U17 and U19s for the local side. "I didn't get selected for SA U19s or invited to camps. My past was little different. In fact I got my opportunity at semi-pro cricket because one player got selected for U19s and went to the World Cup. A spot opened up because of him. I just knew that was my chance I had to make it work. And fortunately I performed. When he came back from the World Cup, he couldn't get into the team," Shamsi recalled.
It was around 2015-6 after he had zeroed in on Chinaman as his chosen bag of assorted tricks in franchise, provincial cricket, that he first sought out Prasanna, while closely following senior leggie and his 'bruv' Imran Tahir. Prasanna promised to compile a list of outstanding T20 spinners of that year for comparison, when Shamsi asked him: 'Why just T20? I want to play all formats.'
Prasanna promised to revert after two days on Friday, and on Monday, he had a message from the hotel lobby at 10.30 am that Shamsi was waiting. "Normally, cricketers will turn up at 11.30, if the analyst time is 10.30. This guy made me abandon my breakfast and was ready with a list of questions. I'd prepared a presentation earlier on bowlers like Warne, Ajmal and Herath and how they bowled on unhelpful tracks, what lengths to bowl at what stage, and offered to email it to him. He tells me: "No. I'll write it down in my own words. I don't want shortcuts."
Shamsi would sit and plan for every batsman – his notes diary in tow, even on matchdays when he wasn't in Playing XI. And once he would spill the beans on why brainwaves struck him at 1 a.m – his preferred time to brainstorm with the analyst. "He once told me he eats my brain at that hour, so that he gets dreams of how to get a Kohli or Sharma out, so he can wake up next day he can execute the training plans."
Once he came angsty about his googlies not spinning as much as Kuldeep Yadav or Brad Hogg. "When he said it's not spinning, I told him Shamo' you didn't bowl any googly. That's it. He hit the nets and bowled 1000 googlies non-stop and then said, he's now hitting the groove."
But nothing had prepared Prasanna for Shamsi's mic-drop in the pink ball Test against Australia where the Chinaman was fancied as it's tougher to spot the wrist in the Adelaidian twilight. Shamsi was instructed to block for 20 balls and support Faf as Proteas were hanging on at 210-9. Shamsi would announce he would score a 50 – against Pat Cummins, Hazlewood and Starc. Finally he was unbeaten on 18. "He came back and blustered 'If someone had suported me, I'd have hit that 50'."
***
This constant state of 'upbeat' – talking up his own abilities to score a 50 coming at No 11 against Cummins & Starc – might well be the sort of swag and sizzle that the staid South African teams need at ICC tournaments. For a large part of the last 30 years, the Proteas have entered tournaments with burdensome tags of 'talented' and 'favourites' and come up short. The tasteless mocking glee of choke-jokes has run its course, and being light-weights might well prove liberating.
For all their botched run chases in 50 overs, South Africa can stake claim to the historic highest run-rally to 438. And the innings-interval remark of Jacques Kallis, the most expensive bowler in Australia's 434, who had quipped "Guys, I think we've done a good job. They're 15 runs short."
Shamsi likes his boisterous one-liners too. And his showboating and noisy over-the-top pantomime aggression.
After starring in a T20 win against Ireland earlier, he would tell South African journalist Telford Vice, "In my young age, I started as a seamer but was told I'm not quick enough to be a fast bowler so became a spinner. Grew up watching Andre Nel, Dayle Steyn, Allan Donald, that's where aggression comes from."
He knows it's a double-edged sword and a bowler can be packed off, but it can disrupt batters too. "Whatever it takes to win. I'm in charge of making our presence felt on the ground and ensure the team never backs down from opponents," he added.
Shamsi recently responded to Darren Sammy's tweet on who would win the T20 World: "Come on skipper, you know the answer to this already…. South Africa of course." Scroll down the thread, and some mocker mangles his grammar: "are you comedy me". A good laugh was had by all. Pressure punctured.
"He'll say things like 'I'll single-handedly win this," Prasanna says, "Whether it happens or not, it gives confidence to people close to you – your team."
***
Shamsi's made it to the top of rankings, taking 49 wickets from 42 T20Is, at a strike-rate of 14.8 and averaging 6.6. There's been a bucketful of wickets in franchise cricket and The Hundred. He's 31 and has bidden his time to make it to the national team, and another 4 years into the Playing XI. The Wicket then, is an ocassion to celebrate, he reckons.
"I'm a human being and not a robot and want to make long-lasting happy memories that will live with me forever long after my career is done and that is the reason behind my celebrations," he wrote in a social media post once. "My celebrations mean no disrespect to the opponents. They help me enjoy myself, switch on and off during the game to release some pressure, and put some smiles on people's faces too."
There's the "Shoe" that got going in the West Indies, where within seconds of a wicket, he'd shrug his ankle open from the left shoe and pretend to speak on a landline receiver. Then there's the bus driver-celebration with Carlos Braithwaite and something about a birdie's chirp. A flying kiss to the wife and a mock punch to a fielder like a streets hip hopper. Though the untold back-stories raise anticipation of what he'll whip up next.
Prasanna says there can be new hairdos before every game, sometimes "thrice a week", and that magic tricks and celebrations are practiced as diligently as the googlies and top-spinners. "Not only will he say, 'Tomorrow I'll get Ben Stokes out.' He'll also ask you to watch the celebration."
Amongst his most famous on-field triumph-trumpetings after snaring a batter is pulling a wand out of a hankey – a magician's staple. But never in cricket, where magic's glossary is slathered on the slow bowlers and their guiles.
T20 commentators love his name, lending it a South American football match caller's vroom: "Shaaa-mzzziii". But it's the celebrations that can befuddle the most trained of raconteurs. When Shamsi got Wihan Lubbe in the Mzansi Super League, the commentator would build up to the expected celebration. "Is the shoe coming off? No. Look at that…it's magic," he would chortle. Cricket was momentarily put to the side, before he resumed confused: "That was a legspinner…… Beg your pardon… Offspinner… That did the trick.." Shamsi's delivery had jagged away from the leftie and the post-celebration left the commentator's mind in knots.
Appearing on the Dan Nicholl Show in SA, Shamsi had pulled one of those 'I can guess the card pulled out of the deck after being shuffled' tricks. It was ace of spades.
Magic had been his fallback option till age 16, he'd say. "So if cricket doesn't work out… I ll practice magic for 10 years… But naa… It's gonna work out.. I'll bamboozle you all," he would say, charming the audience.
At the start of the magic gig, Shamsi had handed a sealed envelope to the host. "Sealed with Proteas saliva" Nicholl had joked with whispered reverence. The distracting envelope had briefly become the centrepiece, and Shamsi would explain later:
"You satisfied you made me stop shuffling when u wanted me to? Funny thing is…You thought you were in charge of the trick… Telling me when to stop. Even though it's your show, I'm running this party… I was controlling you and I actually made you stop at a specific point. …And to prove that I had written down something in this envelope before starting the trick.." It read Ace of Spades.
Shamsi's assortment of Chinaman, is a bit like that: planned spontaneity. Allan Donald in a video while introducing him to RCB few seasons ago, said: "Left arm, tweaks it this way, tweaks it that way, then tweaks it the other way." Offering attacking options in the middle overs, with his ability to turn ball both ways, and variations of top spinner, the side spinner and googly, makes him effective against both lefties and righties. The constant explosion of activity – before, right after when appealing (he once did a spot of bhangra jumps, then sat down altogether while pleading a decision) and when celebrating, is in fact the sealed envelope distraction.
Yet, bad days are not unfamiliar to Shamsi, and his role can be flexible like the magician's wand, like in the West Indies, to keep things quiet, contain against the big power hitters. "There's two ways to skin a cat… Not really fussed about not getting wickets in WI. That was a different role," he told the media later.
Sometimes the magic is in not believing the flimflam and sleight. Like rankings. "I don't lose sleep over being No 1. Obviously it's a nice feeling to be on top. But I've said it before and I truly mean it. I don't even think I'm the best bowler in our team. We have some great bowlers in the unit. Rankings don't mean anything if a batsman gets hold of you. I don't even know how those rankings work honestly."
Five great Twenty20 World Cup upsets
{"slug":"cricket","name":"Cricket","menu":[{"name":"Current & Future Tours","uri":"/cricket/international/current-and-future-tours"},{"name":"Completed Tours","uri":"/cricket/international/completed-tours"},{"name":"Rankings","uri":"http://www.icc-cricket.com/rankings/team-rankings/test"},{"name":"Future Tours Programme","uri":"//images.supersport.com/content/ICC-Future-Tours-Programme-Latest-2020.pdf"},{"name":"Major Tournaments","uri":"/cricket/international/major-cricket-tournaments"},{"name":"ICC Umpires","uri":"/cricket/international/elite-panel-icc-umpires-referees"},{"name":"This Week","uri":"/cricket/fixtures"},{"name":"Q&A","uri":"/cricket/chat"}],"topics":[{"group_name":"Series & Tours","topics":[{"name":"Aus v Eng 2021/22″,"slug":"australia-v-england-202122″,"parent_slug":"australia-v-england-202122″,"uri":null,"hidden_tabs":["logs","stats","tours"]},{"name":"Pak v Zim 2020/21″,"slug":"pakistan-v-zimbabwe-202021″,"parent_slug":"pakistan-v-zimbabwe-202021″,"uri":null,"hidden_tabs":["stats","tours","logs"]},{"name":"NZ v WI 2020/21″,"slug":"new-zealand-v-west-indies-202021″,"parent_slug":"new-zealand-v-west-indies-202021″,"uri":null,"hidden_tabs":["logs","stats","tours"]},{"name":"NZ v Pak 2020/21″,"slug":"new-zealand-v-pakistan-202021″,"parent_slug":"new-zealand-v-pakistan-202021″,"uri":null,"hidden_tabs":["logs","stats","tours"]},{"name":"NZ v Ban 2020/21″,"slug":"new-zealand-v-bangladesh-202021″,"parent_slug":"new-zealand-v-bangladesh-202021″,"uri":null,"hidden_tabs":["logs","stats","tours"]},{"name":"NZ v Aus 2020/21″,"slug":"new-zealand-v-australia-202021″,"parent_slug":"new-zealand-v-australia-202021″,"uri":null,"hidden_tabs":["stats","tours","logs"]},{"name":"SA v Eng 2020/21″,"slug":"south-africa-v-england-202021″,"parent_slug":"south-africa-v-england-202021″,"uri":null,"hidden_tabs":["logs","stats","tour"]},{"name":"SA v SL 2020/21″,"slug":"south-africa-v-sri-lanka-202021″,"parent_slug":"south-africa-v-sri-lanka-202021″,"uri":null,"hidden_tabs":["logs","stats","tours"]},{"name":"SL v Eng 2020/21″,"slug":"sri-lanka-v-england-202021″,"parent_slug":"sri-lanka-v-england-202021″,"uri":null,"hidden_tabs":["logs","stats","tours"]},{"name":"Pak v SA 2020/21″,"slug":"pakistan-v-south-africa-202021″,"parent_slug":"pakistan-v-south-africa-202021″,"uri":null,"hidden_tabs":["logs","stats","tours"]},{"name":"Afg v Ire 2020/21″,"slug":"afghanistan-v-ireland-202021″,"parent_slug":"afghanistan-v-ireland-202021″,"uri":null,"hidden_tabs":["logs","stats","tours"]},{"name":"Ban v WI 202021″,"slug":"bangladesh-v-west-indies-202021″,"parent_slug":"bangladesh-v-west-indies-202021″,"uri":null,"hidden_tabs":[]},{"name":"SAW v PakW 2020/21″,"slug":"south-africa-women-v-pakistan-women-202021″,"parent_slug":"south-africa-women-v-pakistan-women-202021″,"uri":null,"hidden_tabs":["logs","stats","tours"]},{"name":"Ind v Eng 2020/21″,"slug":"india-v-england-202021″,"parent_slug":"india-v-england-202021″,"uri":null,"hidden_tabs":["logs","stats","tours"]},{"name":"SA v Aus 2020/21″,"slug":"south-africa-v-australia-202021″,"parent_slug":"south-africa-v-australia-202021″,"uri":null,"hidden_tabs":["logs","stats","tours"]},{"name":"SA v Pak 2020/21″,"slug":"south-africa-v-pakistan-202021″,"parent_slug":"south-africa-v-pakistan-202021″,"uri":null,"hidden_tabs":["stats","tours","logs"]},{"name":"IPL 2021″,"slug":"indian-premier-league-2021″,"parent_slug":"indian-premier-league-2021″,"uri":null,"hidden_tabs":["video","stats","tours"]},{"name":"Afg v Zim 2020/21″,"slug":"afghanistan-v-zimbabwe-202021″,"parent_slug":"afghanistan-v-zimbabwe-202021″,"uri":null,"hidden_tabs":["logs","stats","tours"]},{"name":"WI v SL 2020/21″,"slug":"west-indies-v-sri-lanka-202021″,"parent_slug":"west-indies-v-sri-lanka-202021″,"uri":null,"hidden_tabs":["logs","stats","tours"]},{"name":"IndW v SAW 2021″,"slug":"india-women-v-south-africa-women-2021″,"parent_slug":"india-women-v-south-africa-women-2021″,"uri":null,"hidden_tabs":["logs","stats","tours"]},{"name":"Zim v Pak 2020/21″,"slug":"zimbabwe-v-pakistan-202021″,"parent_slug":"zimbabwe-v-pakistan-202021″,"uri":null,"hidden_tabs":["video","logs","stats","tours"]},{"name":"SL v Ban 2020/21″,"slug":"sri-lanka-v-bangladesh-202021″,"parent_slug":"sri-lanka-v-bangladesh-202021″,"uri":null,"hidden_tabs":["logs","stats","tours"]},{"name":"Eng v NZ 2021″,"slug":"england-v-new-zealand-2021″,"parent_slug":"england-v-new-zealand-2021″,"uri":null,"hidden_tabs":["logs","stats","tours"]},{"name":"Ban v SL 2021″,"slug":"bangladesh-v-sri-lanka-2021″,"parent_slug":"bangladesh-v-sri-lanka-2021″,"uri":null,"hidden_tabs":["logs","stats","tours"]},{"name":"Eng v SL 2021″,"slug":"england-v-sri-lanka-2021″,"parent_slug":"england-v-sri-lanka-2021″,"uri":null,"hidden_tabs":["logs","stats","tours"]},{"name":"Eng v Pak 2021″,"slug":"england-v-pakistan-2021″,"parent_slug":"england-v-pakistan-2021″,"uri":null,"hidden_tabs":[]},{"name":"Ire v SA 2021″,"slug":"ireland-v-south-africa-2021″,"parent_slug":"ireland-v-south-africa-2021″,"uri":null,"hidden_tabs":[]},{"name":"Eng v Ind 2021″,"slug":"england-v-india-2021″,"parent_slug":"england-v-india-2021″,"uri":null,"hidden_tabs":["logs","stats","tours"]},{"name":"WI v SA 2021″,"slug":"west-indies-v-south-africa-2021″,"parent_slug":"west-indies-v-south-africa-2021″,"uri":null,"hidden_tabs":["logs","stats","tours"]},{"name":"WI v Pak 2021″,"slug":"west-indies-v-pakistan-2021″,"parent_slug":"west-indies-v-pakistan-2021″,"uri":null,"hidden_tabs":["logs","stats","tours"]},{"name":"WI v Aus 2021″,"slug":"west-indies-v-australia-2021″,"parent_slug":"west-indies-v-australia-2021″,"uri":null,"hidden_tabs":["logs","stats","tours"]},{"name":"Zim v Ban 2021″,"slug":"zimbabwe-v-bangladesh-2021″,"parent_slug":"zimbabwe-v-bangladesh-2021″,"uri":null,"hidden_tabs":["logs","stats","tours"]},{"name":"SL v Ind 2021″,"slug":"sri-lanka-v-india-2021″,"parent_slug":"sri-lanka-v-india-2021″,"uri":null,"hidden_tabs":["stats","tours","logs"]}, {"name": "Ban v from 2021", "slug": "bangladesh-v-australia-2021", "parent_slug": "bangladesh-v-australia-2021", "uri": null, "hidden_tabs ":["logs","stats","tours"]}, {"name": "Ire v Zim 2021", "slug": "ireland-v-zimbabwe-2021", "parent_slug": "ireland-v-zimbabwe-2021", "uri": null, "hidden_tabs ":["stats","tours","logs"]},{"name":"SL v SA 2021″,"slug":"sri-lanka-v-south-africa-2021″,"parent_slug":"sri-lanka-v-south-africa-2021″,"uri":null,"hidden_tabs":["stats","tours","logs"]},{"name":"WIW v SAW 2021/22″,"slug":"west-indies-women-v-south-africa-women-202122″,"parent_slug":"west-indies-women-v-south-africa-women-202122″,"uri":null,"hidden_tabs":["logs","stats","tours"]},{"name":"Ban v NZ 2021/22″,"slug":"bangladesh-v-new-zealand-202122″,"parent_slug":"bangladesh-v-new-zealand-202122″,"uri":null,"hidden_tabs":["logs","stats","tours"]},{"name":"Pak v NZ 2021/22″,"slug":"pakistan-v-new-zealand-202122″,"parent_slug":"pakistan-v-new-zealand-202122″,"uri":null,"hidden_tabs":["logs","stats","tours","fixtures","results"]},{"name":"Aus v Ind 2020/21″,"slug":"australia-v-india-202021″,"parent_slug":"australia-v-india-202021″,"uri":null,"hidden_tabs":["stats","tours"]},{"name":"Aus v Zim 2020/21″,"slug":"australia-v-zimbabwe-202021″,"parent_slug":"australia-v-zimbabwe-202021″,"uri":null,"hidden_tabs":["logs","stats","tours","results","fixtures","today"]}]},{"group_name":"Countries","topics":[{"name":"ICC Cricket World Cup Super League 2020-2023″,"slug":"icc-cricket-world-cup-super-league-2020-2023″,"parent_slug":"icc-cricket-world-cup-super-league-2020-2023″,"uri":null,"hidden_tabs":["today","results","fixtures","video","stats","tours","news"]},{"name":"ICC T20 World Cup 2021″,"slug":"icc-twenty-20-world-cup-202021″,"parent_slug":"icc-twenty-20-world-cup-202021″,"uri":null,"hidden_tabs":["tours"]},{"name":"ICC World Test Championship 2021-2023″,"slug":"icc-world-test-championship-2021-2023″,"parent_slug":"icc-world-test-championship-2021-2023″,"uri":null,"hidden_tabs":["today","results","fixtures","stats","tours","video"]},{"name":"SA Women","slug":"south-africa-women","parent_slug":"south-africa-women","uri":null,"hidden_tabs":["logs","stats","tours"]},{"name":"ICC U19 CWC 2020″,"slug":"icc-under-19-world-cup-2020″,"parent_slug":"icc-under-19-world-cup-2020″,"uri":null,"hidden_tabs":["tours"]},{"name":"Women's T20 CWC 2020″,"slug":"icc-womens-t20-world-cup-2020″,"parent_slug":"icc-womens-t20-world-cup-2020″,"uri":null,"hidden_tabs":["stats","tours"]},{"name":"ICC World Test Championship 2019-2021″,"slug":"icc-world-test-championship-2019-2021″,"parent_slug":"icc-world-test-championship-2019-2021″,"uri":null,"hidden_tabs":["stats","tours"]}]},{"group_name":"Other","topics":[{"name":"Women","slug":"women","parent_slug":"women","uri":null,"hidden_tabs":["stats","tables"]},{"name":"More","slug":"more","parent_slug":"more","uri":null,"hidden_tabs":["fixtures","results","tables","stats"]}]},{"group_name":"SA Domestic","topics":[{"name":"CSA T20 KO 2021/22″,"slug":"csa-t20-knockout-202122″,"parent_slug":"csa-t20-knockout-202122″,"uri":null,"hidden_tabs":["stats","tours"]},{"name":"CSA T20 2020/21″,"slug":"csa-t20-challenge-202021″,"parent_slug":"csa-t20-challenge-202021″,"uri":null,"hidden_tabs":["tours"]},{"name":"MODC 2020/21″,"slug":"momentum-one-day-cup-202021″,"parent_slug":"momentum-one-day-cup-202021″,"uri":null,"hidden_tabs":["tours"]},{"name":"CSA 4-Day 2020/21″,"slug":"csa-4-day-franchise-series-202021″,"parent_slug":"csa-4-day-franchise-series-202021″,"uri":null,"hidden_tabs":["tours"]}]}],"featured":{"topics":[{"name":"IPL 2021″,"slug":"indian-premier-league-2021″,"parent_slug":"indian-premier-league-2021″,"uri":null},{"name":"ICC T20 World Cup 2021″,"slug":"icc-twenty-20-world-cup-202021″,"parent_slug":"icc-twenty-20-world-cup-202021″,"uri":null},{"name":"CSA T20 KO 2021/22″,"slug":"csa-t20-knockout-202122″,"parent_slug":"csa-t20-knockout-202122″,"uri":null},{"name":"Aus v Eng 2021/22″,"slug":"australia-v-england-202122″,"parent_slug":"australia-v-england-202122″,"uri":null},{"name":"ICC Cricket World Cup Super League 2020-2023″,"slug":"icc-cricket-world-cup-super-league-2020-2023″,"parent_slug":"icc-cricket-world-cup-super-league-2020-2023″,"uri":null},{"name":"ICC World Test Championship 2021-2023″,"slug":"icc-world-test-championship-2021-2023″,"parent_slug":"icc-world-test-championship-2021-2023″,"uri":null}]}}