This Is Why Dark Academia Fashion Is Booming In 2020 (+ 30 Styles)
Dark Academia has become one of the trendiest fashion topics during the COVID-19 pandemic.
Right now, there are over 150,000 #darkacademia posts on Instagram and a million posts on Tumblr.
The topic is growing fast on Reddit as well.
However, the most significant wave of interest comes from the TikTok generation, with almost 20 million views to date.
But what is Dark Academia and why is it booming right now? Here is everything you need to know!
What Is Dark Academia?
Dark academia refers to a new aesthetic style that draws inspiration from the classic Greek arts, writing, architecture, deeply infused with Gothic elements and concepts of death.
Dark academia fashion style is designed to reflect a subculture that emphasises on education, learning, reading, writing, and hence the 'academic' touch.
However, what makes the dark academia fashion look so distinct from the classic academic fashion style is the 'dark', gothic aesthetic influence.
To best picture the 'dark academia fashion', imagine someone wearing a pair of vintage tweed pants.
Add to that image a slubby thick yarn cardigan and a worn satchel, packed with academic papers and books.
The style is filled with nostalgia vibes.
The Dark Academia subculture revives the 19th century of private English boarding schools and Ivy League colleges in New England.
The Dark Academia Aesthetic
Right now, the Dark Academia aesthetic draws a lot from the Greek culture and arts, but also from the Harry Potter films.
Popular with the teenagers posting on social media, the Harry Potter series made wool sweaters, rich textures cardigans and chocolate brown pants, fashionable again.
To fashion critics, the Dark Academia aesthetic is similar to the classic preppy style.
Preppy became famous for its chinos, argyle and crewneck sweaters.
Also, for its grosgrain and woven leather belts, madras, and button-down Oxford cloth shirts.
In that sense, the Dark Academia aesthetic is very similar.
Yet, it is more Autumn-Esque, with duller and darker colour palettes.
Why Is Dark Academia Fashion Booming Now?
This spring saw schools from all over the world come to a halt.
There aren't any more classes or studies abroad.
There are no more graduations, proms or fashion show-offs.
Moreover, what's going to happen in September remains somehow unknown.
However, teenagers missing school – because of the Coronavirus lockdown –  have recoursed to a style that keeps them connected somehow.
True, the concept of Dark Academia fashion precedes the COVID-19 pandemic.
However, it was during the lockdown, when the 14 to 24 years old have started to flood social media platforms with school-like outfits.
And, the gloomy feel of COVID-19 brought the Gothic vibe out, and people started to tag pics with the 'Dark Academia' moniker.
However, the subculture is most popular amongst three groups in particular:
1. Students
The idea behind any Dark Academia style is to construct a look that's reflecting and accentuating your 'cultural self'.
Rocking this style does not require you to have a countryside mansion with a big kitchen for baking and a field of flowers.
In fact, some of the best representatives of the Dark Academia style are students such as Laura Piszczatowska, a history graduate from Norway.
"My favourite academia outfits consists of tweed pants, black turtlenecks, elegant boots, and long thrift coats," she said.
Laura also runs 'Geminnorum', a Dark Academia Instagram account with over 28,000 followers.
2. Gender-free
"Dark Academia fashion styles suit the LGBTQ+ community as well", says Evelyn Meyer, a supporter of Dark Academia male looks and creator of 'Dark Academia Check Sound'.
@morrisseysPpl will ask me the name of my aesthetic and dark academia is the closest description♬ original sound – morrisseys
Evelyn's statement is reinforced by Dilara Schloz, a fashion historian and researcher at Royal Holloway, University of London:
"Androgynous vintage blazers are representative for the Dark Academia aesthetic," said Dilara
Dilara considers herself an adherent of the Dark Academia subculture.
"Most Dark Academia silhouettes remind of the 1940s men's look. It is a style that can be worn by anyone who does not fit into any gender definition," she completes.
The success of the style with the LGBTQ+ community is, in part, credited to books and films that feature LGBTQ+ characters.
"A good part of Dark Academia is aesthetics. But, the more you explore the styles, the more you connect to other people like you. The main point here is a common desire to learn," said Declan Lyman, 15, who posts Dark Academia videos on TikTok. "
"Even though it's about classics and styles, Dark Academia is a very open community," said Lucien K, 21, who posts Dark Academia TikToks of himself reading books and doing makeup to the tune of Vivaldi. "It's also about breaking stereotypes regardless of gender or sexuality."
@_jpgodMy morning coffee ##darkacademia ##daekacademiaaesthetic♬ original sound – meaganexline
3. Plus size
To date, the Dark Academia subculture has shown the same openness towards the plus-size people.
"I was afraid to wear anything that would accentuate my body shapes and weight. However, after falling in love with the style I've realised that if I wear clothes that make me feel happy and confident, any fear goes away," told us Helen Belfort, a student at the University of Oxford, UK.
However, it still remains difficult to find suitable dark academia outfits for plus size.
Just like Helen, I am also falling into this category.
In the past, I've tried to find complete Dark Academia outfits.
It was sooooo hard. In fact, my struggle to find suitable garments is one of the main reasons I am writing and sharing this article with you.
In time I've discovered that it is much easier to buy individual pieces rather than whole outfits.
Moreover, I love the process of creating my special looks as I put the parts together, one by one.
Here are some of the best places to shop Dark Academia plus size :
Thrift shops -The best places to shop Dark Academia Plus size are the vintage and thrift shops! There you'll find unique garments for a good price. Above all, right now this is the most sustainable way of shopping.
Cato – this is one of my favourite places to find pleated dress pants. They also have button-down shirts, vintage blazers, and pencil skirts. I also like Cato because they have special offers very often and I never spent more than $20 on any piece.
Everlane – this is my other favourite, particularly for blazers. More expensive than Cato, but the quality (and sustainability) is great.
Torrid –  for their excellent corduroy creations and pants.
H&M+ for some rare gothic pieces.
Target – In particular their Ava + Viv line.
Dark Academia Fashion Summer
Given their apparent heavy and Gothic constructs, the Dark Academia fashion styles are not that suitable for countries with long summers and hot weather all year round.
However, Dark Academia styles are great for cities with a colder climate.
The same applies to places that have four regular seasons, during autumn and winter seasons.
Nevertheless, some of you insist on wearing this style in the summer as well.
If that's your case, there are some ways around as I'm going to explain below:
To start with, you must pick only all-natural fabrics.
Avoid polyester and plastic blends at all costs.
Compared to blends, natural fibres absorb moisture fast.
Especially if you sweat a lot, these organic fabrics will let your body ventilate with ease.
From all-natural fibres, these are the top 4 you should wear:
Linen – it offers excellent ventilation and it is much better for the environment as well.
Organic cotton – it is a light material that's also easy to wear. Moreover, organic cotton has minimal impact on the environment.
Silk – There's something magical about vintage silk. It is light, cool, easy to wear. Preferably, if you buy new garments, go for cruelty-free silk.
Wool – Apart from being very suitable in the colder days of winter, wool is an excellent alternative to cotton, in the summer as well, thanks to its increased breathable capability.
Most Popular Dark Academia Styles Right Now
Some of the most popular Dark Academia styles right now are built on three core things:
First, the garments you put together must be vintage, from thrift stores, or online websites selling secondhand fashion, with a gothic vibe.
Second, the overall style must augment the intellectual look. For that, try to complement the leather-bound books, handwritten notes, and rolled maps coming out of your handbag.
Third, each popular Dark Academia style relies on some of the staples I enumerate below.
Blouses & Tops
Choose blouses that have cuffed sleeves – it helps to create that extra touch of British heritage.
You should also choose blouses with large bell sleeves, to achieve that unique academic look.
For a more sophisticated Dark Academia look, go for tops that you can button up.
I personally wear a lot of versatile wrap tops made of silk.
Not only silk is super cool and breathable in the summertime, but distressed silk tops confer me with a rebellious, unique style.
Skirts & Trousers
For a super stylish and refined Dark Academia look I recommend you to go for long skirts.
Easier and more comfortable when compared to trousers.
Also, if you live in a hot country, long skirts are preferable to trousers.
Why? Because skirts protect your legs from the sun while allowing ventilation at the same time.
However, if you decide to wear trousers, remember that wool-blends and corduroy materials are best for this style.
I also wear trousers and I often cut them at the ankle height for an extra bit of nonconformist look.
But, if you don't know how to cut and sew back trousers, cuff them up to create that kind of sailor, tapered look.
Outerwear
Remember the glorified tweed blazer of the 50s?
The tweed blazer is by far the best outerwear for the Dark Academia look.
Just make sure you put it over your shoulders, without the sleeves on.
Shoes
When it comes to which shoes are best for the Dark Academia look, the opinions are split.
Some prefer open shoes, just like the ancient Romans and Greeks.
Others argue that there are no sandals in Harry Potter movies and insist on boots and low chunky heels.
Personally, I prefer boots as it allows me to emphasise on the Gothic look that I love so much.
Yet, regardless of what shoes you choose, make sure you do not wear flip flops with the Dark Academia style.
Seriously now, don't ever do that!
Now it's your turn…
What is your favourite Dark Academia fashion style?
What do you recommend for Dark Academia summer outfits?
What is the biggest problem you've faced when going for this style?
Is there any other style you would like us to cover?
Would love to hear your thought and comments below!
Weekly Newsletter. Sign Up Now!
Celebrities, designers, and latest news in sustainable fashion.
WTVOX – 'Voicing the Future of Fashion'
For similar content and lightning-quick news delivered directly to your inbox subscribe to our weekly newsletter.
For daily updates in sustainable fashion, designer innovations, organic beauty, and conscious lifestyle follow us on social media: Instagram, Youtube, LinkedIn, Facebook, Twitter.
Finally, if you want to interact with thousands like you, join your tribe on the Future of Fashion Group.
Fashion's Sustainability Landscape: Who's Investing in What?
Business as usual has come and gone, as far as sustainability advocates are concerned.
More companies are investing in sustainability and making it a broader business priority.
"In the past year, we have seen accelerated investment into the circular economy, which transitions us away from our current take, make, waste linear economy to one in which materials are shared, reused and continuously cycled," said Kate Daly, managing director of the Center for the Circular Economy at Closed Loop Partners. "Brands and retailers are evaluating their business holistically through the lens of environmental, social and [corporate] governance factors, growing their investments in new materials, researching circular solutions and testing and piloting new business models like reusable packaging systems in store."
Across the top value-creating companies analyzed by WWD, reuse was one area that saw significant investment across the board. Companies evaluated included Nike, Inditex, LVMH, TJX Companies, Kering, Hermès, Fast Retailing, Adidas, Ross, VF Corp., Pandora, Richemont, Anta Sports, Next, L Brands, HLA, H&M, Lululemon, Hanes and Burberry by economic value creation in McKinsey & Co.'s Global Fashion Index for 2018 (adjusted for 2021 due to financial fallout of the pandemic).
Reuse — Easiest to Implement
The majority, or 70 percent, of McKinsey & Co.'s top 20 companies by value outlined a reuse program (like Ross' reuse-a-hanger or Nike's Reuse-a-Shoe) in their annual sustainability reports, perhaps because of ease of entry and low spend.
Since launching in 1993, Nike's Reuse-a-Shoe program has repurposed 30 million shoes, touting the title as one of the oldest reuse and take-back programs.
Recent efforts from VF-owned The North Face speak to the consumer-facing engagement of these programs. With a warranty program that is 50 years old, the average life of a North Face product is a little over seven years. When it comes to new metrics for reuse, "[The industry] is still trying to figure out how to measure e-commerce programs, end-of-life — we're actually still trying to work on that," said Carol Shu, global senior manager of sustainability at The North Face.
The Move on Materials
After reuse, more than half of the companies showed beginner moves to more innovative materials that help shift away from plastic over reliance and virgin materials. Efforts are evaluated by not solely a public commitment to increase the use of recycled material content but also the use of innovative plant-based dyes and material alternatives, innovation funding competitions and strategic alliances with biotechnology companies.
Last week, Adidas announced its Stan Smiths are the first footwear silhouette to take on Mylo mushroom-derived "leather" at scale. The shoe is slated for limited release later this year with the aim to scale up access to Stan Smith Mylos and integrate the material into other Adidas products and franchises (materials like Mylo are not biodegradable at present). A month prior, Stella McCartney (teaming with biotech company Bolt Threads) and Hermès (teaming with biotech company MycoWorks) similarly trialed new materials to positive public response.
Becoming akin to brand champions for new materials, the only kicker is the Stan Smith Mylo isn't available yet, neither is the Hermès bag, and McCartney's bustier and trousers are not for sale — as is the case with many innovative concept launches; Look, don't touch.
That being said, progress is still being made in the move away from the virgin plastic-based norm, according to industry fiber benchmarks like Textile Exchange — it just isn't happening at the pace or scale needed.
Polyester's dominance alone captured 52 percent of the 111 million metric tons of fiber produced in 2019, far overshadowing the plant-based fibers of ancient origins (jute, linen and hemp) taking up 6 percent of the market share of natural protein fibers (silk, wool) each holding 1 percent of the market.
The latest material innovations wouldn't even track on an industry benchmark at their current scale, so what is driving interest in the new materials?
"Quality is what drives adoption and ultimately impact," said MycoWorks chief executive officer Matt Scullin. MycoWorks recently closed a $45 million Series B financing deal and worked with Hermès on its latest collaboration. "Brands and consumers are not going to sacrifice performance for sustainability. Leather is fundamentally a performance material. It's highly durable. It has a sensuality. It evokes emotion that other materials do not. Our approach with Fine Mycelium materials has been to put performance first."
The company is one of many seeking to edge out competition as veganism and concerns surrounding plastic-based materials continue to rise.
Recycling Gaps
Half of the companies — LVMH, TJX, Kering, Fast Retailing and H&M among them — are making investments in recycling infrastructure — akin to H&M's Rube Goldberg-like garment-to-garment recycling machine and investments in chemical recycler Re:Newcell.
Amid some isolated efforts, investments in recovery infrastructure and incentives to enable recapture of material after use are lagging.
Speaking to the plastic crisis specifically, Daly suggests collections made with recycled polyester may be a red herring over larger-scale infrastructural investments. "At our current rate, 8 million metric tons of plastic end up in our oceans each year, in addition to the 150 million metric tons currently circulating in marine environments. We need greater investment in recovery infrastructure to help close the supply-and-demand gap for plastics and protect the environment. To effectively do so, alongside upstream innovations to stop waste from the outset, a suite of solutions downstream is necessary — from mechanical recycling to advanced recycling technologies that can break down our most difficult-to-recycle plastics and transform them into high-quality raw materials that can be funneled back into the system," she said.
Plastics aside, industry-led initiatives like Accelerating Circularity are one of many aiming to tackle fashion's infrastructure and supply streams to curb waste.
Few Have Jumped All-In on Resale
Despite reporting the strongest growth amid the pandemic, resale trailed all of the circular investments, at just 30 percent designating funds and efforts to it.
None of the players entering the resale space — VF Corp., H&M (majority stake in resale platform Sellpy), Kering (led a $216 million funding round in French luxury resale site Vestiaire Collective in March), Richemont (Watchfinder, Yoox Net-a-porter Group), Burberry (a recent partner to The RealReal) or as of this week, Lululemon (a re-commerce program with Trove) — have demonstrated a decoupling from volume-based growth.
"Circularity is at such a nascent stage…investment is relatively small in a vacuum. One shoe does not circular make a company," said Michelle Gabriel, an educator at Glasgow Caledonian University in New York. "We're not seeing the changes we want to see with circularity because one, it can't solve our problems and two because it's [a negligible amount] of the operation of these companies."
Gabriel finds investments to be a drop in the bucket, infrastructure lacking and labor infringements or lived experiences to be more telling of sustainability progress with reports from labor groups being a key reference.
Pandemic Fallout With Suppliers, A 'North Star'
Humanity has equal footing in the sustainability conversation.
Investments in human rights due diligence can take the form of published supplier lists (past tier-1), supply chain technologies that aid transparency, third-party auditing and membership in responsible business initiatives or sensibly — living wages.
With the harsh blow dealt to the apparel industry by the pandemic, incidents of wage theft and unmet supplier commitments upstream can be a more human pulse of industry sustainability.
"When we keep the social components as the North Star, we will inherently embed the other things…I am excited about the conversations that are taking place around inclusion and diversity and what a safe industry looks like," said Gabriel emphasizing the impact to the 75 million people — mostly young women of color — making our clothes today. Gabriel is engaging in an ongoing research project to collect the lived experiences of individuals who identify as Black, Indigenous, and people of color or LGBTQIA+ within fashion.
Using data available from labor organizations like the Worker Rights Consortium and Remake, some companies (30 percent) that publicly resolved payments to suppliers on canceled or delayed orders at the start of the pandemic were later buyers implicated in severance theft in an April report titled "Fired, Then Robbed" from the WRC. Although the companies paid out in the #PayUp campaign, Nike, Inditex, Next, Fast Retailing, Adidas and H&M were among those buyers implicated in severance cases, as by WRC reports.
Kering, VF and Lululemon remain in the clear for resolved COVID-19-related payments to suppliers. Other companies remain unaccounted for in the pandemic supplier fallout, with public visibility into supply chains lacking.
Going forward, labor rights advocates and watchdogs believe full public transparency will be the ultimate testament to industry-wide progress.
Climate, Chemicals, Biodiversity Reporting — Getting There
Across the board, reporting on sustainability efforts has come a long way — and fast at that within the past year — especially with the rising interest in Environmental, Social and Corporate Governance metrics.
Where applicable, 45 percent of the analyzed companies have set or "committed" to setting science-based targets according to the Science Based Targets Initiative; 65 percent have achieved certification with chemical management programs (including Bluesign or Zero Discharge of Hazardous Chemicals; and 40 percent have invested in some sort of regenerative agriculture project or "restoration" as per sustainability reports.
Some companies are going a step further to disclose material risks to investors.
Standards like the Sustainability Accounting Standards Board Standards identify the subset of environmental, social and governance issues most relevant to financial performance in each of 77 industries. The standards are developed based on feedback from companies, investors and other market participants "as part of a transparent, publicly documented process," according to the website.
A handful of companies Nike, VF Corp., Pandora and Hanesbrands report by SASB Standards to communicate financially material sustainability information to investors to make bleeding externalities not typically accounted for in apparel, more visible.
When probed on whether companies, across the industry, are indeed holistically re-evaluating their sustainability strategies, Gabriel said: "Maybe not — but I think they're realizing they can't afford not to."
For More, See:
Just a Mere $20B to $30B a Year to Transform the Industry, According to Report
What 2020 Taught Fashion About Sustainability and Where to Go From Here
What Comes After Single-Use Retail Bags?
Why the Sneaker Industry Isn't More Inclusive For Women, and How We Can Change That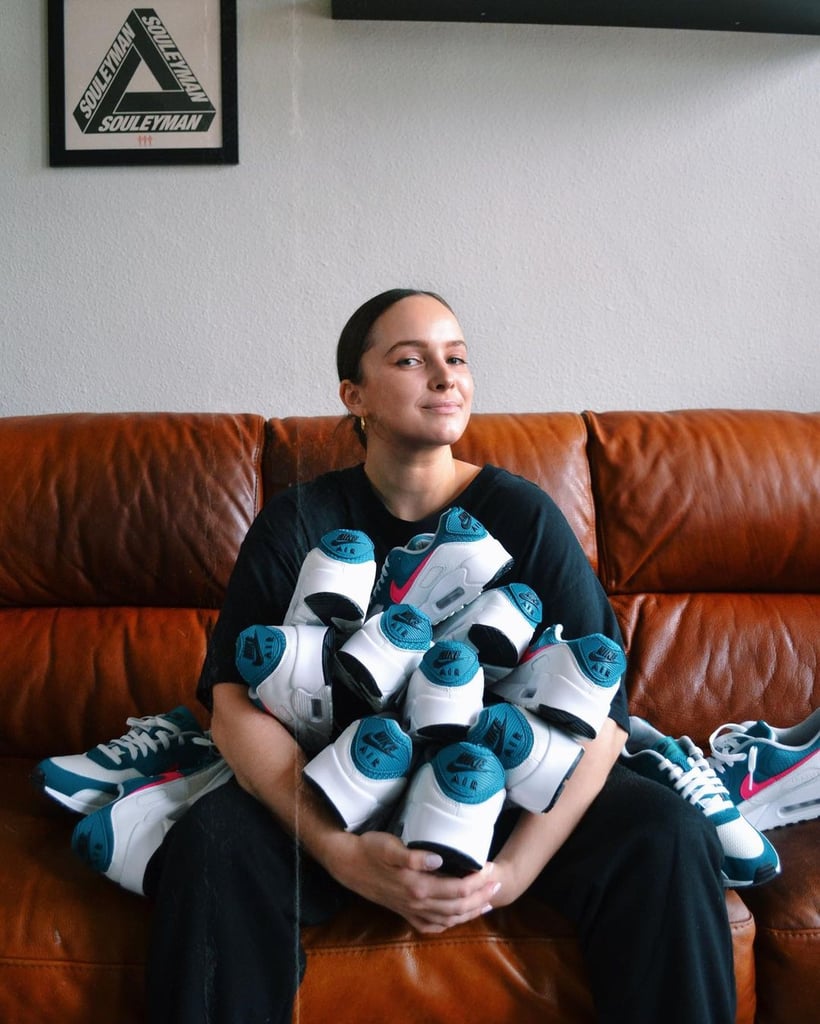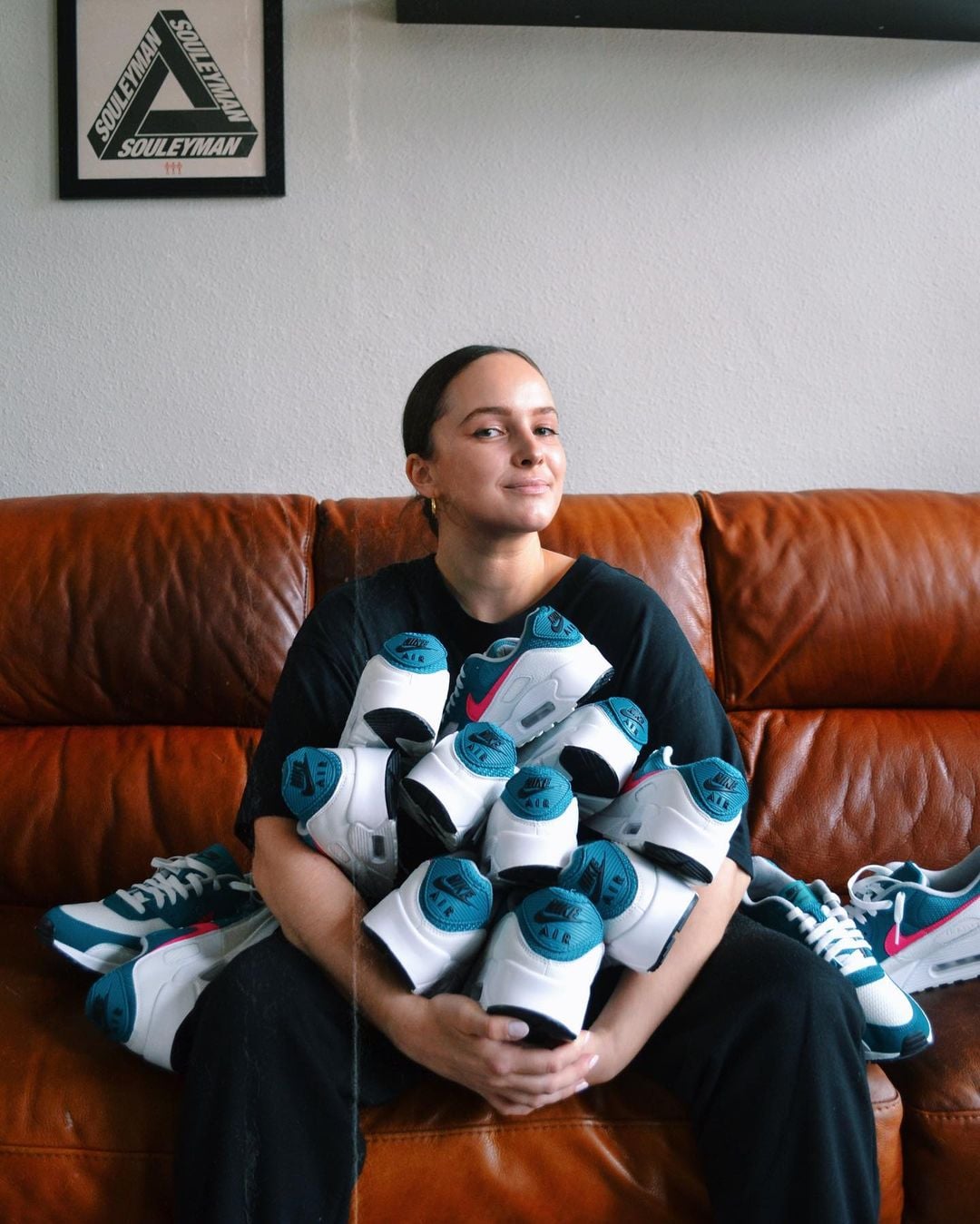 Image Source: Titi Finlay
I've always felt intimidated by the sneaker industry, despite having worked for two major sneaker brands in my life. As a humble shoe size six, there are immediately limits to what sneakers I can and can't wear, and I'm not alone in that exclusion. The industry has predominantly favored the needs of men over women, and it's a problem that has existed for a long time. "The reasons for the sneaker industry not being inclusive stems right back to women's sporting history," Angelee Kholia, the founder of Sheaker Magazine, told POPSUGAR. "Sneakers were primarily made for sport, and of course, it was frowned upon for women to participate in sports, unlike for men. So the sneaker industry has always favored men's needs over women's, and unfortunately this hasn't changed with the times."
Despite having come a long way in recent years, the sneaker industry is still missing the mark when it comes to gender inclusivity. Whether it's women missing out on exclusive collaborations because our size isn't stocked, being overlooked for opportunities in favor of male counterparts, or falling prey to the narrative that "women can't be sneakerheads," there are a number of ways that the lack of inclusivity in the industry is evidenced. I spoke to collectors, founders, and members of the communities at the forefront of the industry to get their views on why this might be and how it can be changed.
An Industry Geared Toward Men
"The sneaker industry is built on this gender disparity," Kholia said, explaining that "it has always been geared more toward men, from separate drops to more media coverage on men's content. While there is a big call for change, there is still a long way to go in order for brands to become more inclusive."
And it's not just women in the industry who feel this way; some of their male counterparts feel it, too. Ronal Raicha is the founder of Crepe City, one of the most well-known sneaker communities in the UK. For him, the industry has continued to grow in this way partly because of the people inside it. "Historically, the industry has always been male dominated. There are guys who were able to get into the industry in the '90s who have then brought in their pals, sometimes because they're biased, and sometimes just because they want to bring in people they trust. Some brands are very much geared up to pub culture, though, only working with people who want to go out and drink pints all night," he told POPSUGAR.
Titi Finlay is a creative for Nike and has been collecting sneakers for years. She feels there are two main aspects where the industry lacks in terms of inclusivity: sizing and storytelling. "To give some context on sizing, the majority of the time, the hype sneakers only release in a US 8 and upwards, so people with smaller feet (mostly women) miss out on so many great releases. There is sometimes a grade-school (GS) version released alongside the adults' drop, but these usually have cheaper materials or altered design features. It's really frustrating not to be recognized in that sense, and I'd love to see brands work on releasing sneakers in a full size run for all the drops," she said.
At the core of it, women consumers just want to be taken seriously. Jess Lawrence, an influencer within the community, boiled it down to the fact that "as loyal consumers, women want to be heard by the brands and companies we buy from. We've been asking for size-inclusive runs, so that those of us with smaller size feet aren't left out of releases. We don't necessarily want women's exclusives, but just to be included in the messaging and marketing for all the releases that do exist. Often, women's releases come with patronizing gender signifiers, such as classically feminine colors or having a platform, when really, we just want pure inclusion."
Leaving the Judgment Behind
For progress to be made, the way female sneakerheads are perceived online needs to change. Associate Editor at Hypebeast Tayler Willson believes that the language used on social media is a big contributing factor. "Whether it's the way something is styled or simply how a caption is written, more often it's strikingly obvious that it's targeted at males," he noted. To really change this, the sneaker accounts who have a large following would need to set an example by catering to sneakerheads of all genders. Otherwise, the judgement on social media against women in the community will continue to exist. Willson would like to see more women at the design level, too. "I know it's improved in recent years, but it needs to improve faster. Things like collaborations, designs, and campaigns led by females from start to finish need to happen more often, and they need to be given the same platform as men."
"We don't necessarily want women's exclusives, but just to be included in the messaging and marketing for all the releases that do exist."
Dedication is also called into question for female sneakerheads, especially when women are seen to "start" collecting trainers at a later date. Tegan Price, head of creative at The Sole Womens, said that "there's a lot of judgement within the sneaker community toward girls, or people who start collecting sneakers at a certain time. This is especially if it was 'too recently,' or if their collection isn't 'high heat enough.' I see this most when girls from the scene are reposted onto large sneakers or fashion-based accounts, people who claim to have been collecting since they could remember get salty, and things start getting personal. It's something that definitely needs to be left out of it." Price also added that influencer culture online has its part to play, too, noting that "social media has really put the pressure on a lot of people to have the best kicks to fight off any kind of impostor syndrome."
As a woman, the reason behind your involvement in the scene is often interrogated, which can be off-putting in itself. Finlay explained that "there is still this misconception that women are only into sneakers 'for the likes' or that we have only just discovered sneakers recently because of Instagram." For her, feeling excluded from the industry dates back to 2015, when groups like The Basement (another male-focused sneaker community) were in their prime. "There wasn't much representation for women in sneakers back then, so I used to shy away from posting about my love for them just in case I got called out or made fun of for not knowing enough. It's funny to look back now, because in the past few years, this has completely changed, and women are really at the forefront of the culture," she said.
Transitioning Into a More Inclusive Space
For the most part, it is up to brands to start leading the charge in terms of changing the industry for the better, and it starts with the hiring process. Kholia believes that "the responsibility does rely on brands to change the way they make, market, and sell sneakers and for them to truly understand what women need and want from their footwear. This will only happen when women are hired in these big decision-making roles," she explained. Stephanie Hulbert-Thomas, founder of Women in Sneakers, agrees, and she reiterated that "having women in decision-making roles and innovation roles within brands and media would be truly beneficial to the overall sneaker and streetwear scene." Raicha also emphasized the fact that the hiring process is key, explaining that "brands need to question themselves more when they recruit and recruit from different social classes and ethnicities. They also need to make sure they aren't just considering diversity in order to tick a box, but to really be genuine."
"Women are powerful and ready; we just need to be given the space to flourish and stand our ground."
Luckily, brands are taking notice and beginning to understand the importance of providing seats for women at the table. "The impact and power of women in the industry cannot be denied," said Jasmine Bellamy, head of merchandising at Reebok. "If brands want to be successful, they will move from theory to practice by taking action to ensure women are included in the highest ranks of leadership." The next step, after hiring diversely, begins with addressing the issues within size runs, which also falls on the brands. Finlay said that "I would love brands to really prioritize releasing sneakers in full size runs (even if it means limited numbers, it would still be great to know we have a chance rather than instantly missing out because of our shoe size). As well as that, I'd love brands and retailers to continue telling the stories of ALL types of female sneakerheads, not just the ones who get the likes on Instagram."
While it is brands that have the power to really make progress, change can also start from within the community. Kholia observed that "talking to male sneakerheads about the disparities for women can open up important conversations and bring so much more awareness to the gaps in the industry," while Hulbert-Thomas believes that "the only way we will see change is through continuing to have conversations about our experiences and ultimately not be afraid to speak up and demand change."
For influencers like Lawrence, having the support of the community is one of the most important tools for success in this space. "From the ground up, we need people calling out sexist behavior, whether it's on social media, in campaigns, or in conversations; everyone can help by schooling their friends and acquaintances and making sure the narrative changes completely — women are just as into sneakers and are just as important in the industry," she said. Kelly Tennant from The Sole Women's agrees, adding that "there could definitely be improvements in the community in terms of how people interact with one another online, just generally being kinder, more open-minded, and more adaptable to change. Allowing new people to join the community with open arms is so important to ensure that the industry thrives, especially now, with such uncertain times ahead."
From a brand perspective, it's clear that female consumers and their concerns are beginning to be taken seriously and that even more progress is possible. "The overall female positioning is changing, and so is the dynamic of the market," said Emma Virgile, the senior product line manager for Puma Sportstyle. "Before, the power and knowledge of the female sneaker consumer was underestimated; now, you can see their relevance in the industry by the increase of female products offers, store spaces dedicated to female ranges, and stores dedicated exclusively to the female consumer. There's always space for improvement, and we, as a brand, every season, work together to do better."
Moving Forward
The lack of gender inclusivity in the sneaker industry comes as a result of years of sporting history, male-owned communities, and not enough of a demand from female sneakerheads. That's different now, so the industry needs to be different, too. "The female consumer has been vocal about their needs, media and influencers have been sharing these messages to the wider audience, and brands have been adapting to provide their female consumers with a good sneaker range that meets their expectations," Virgile from Puma said. It's clear that progress is being made, but more work still needs to be done.
"Highlighting the amazing women in the space is crucial," Lawrence said, and collectively, it's the likes of communities like Women in Sneakers and Sheaker Mag and role models like Melody Ehsani, Olivia Kim, Vashtie Kola, and Yoon Ambush who are leading the charge for a more inclusive space. We can only hope that as female communities and representation grows, the mindset of the once male-dominated sneaker industry does, too. As Lawrence put it, "Nobody wants to be patronized; we don't need elevation; women are powerful and ready — we just need to be given the space to flourish and stand our ground."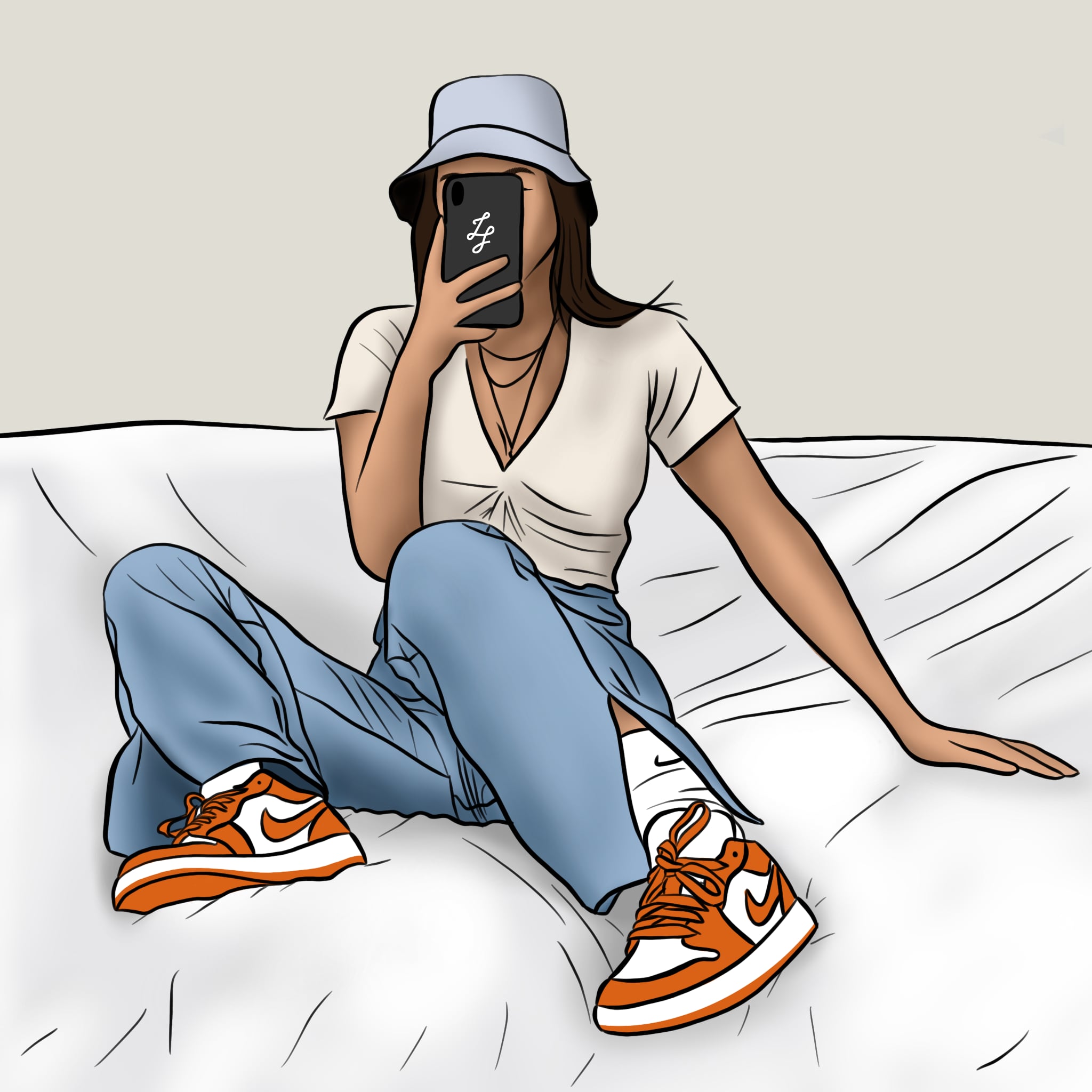 Image Source: Lauren Fernandes
Celebrities in the Boardroom: Pros and Cons
Last week, Italian luxury shoemaker Tod's appointed the globe-trotting mega-influencer Chiara Ferragni to its board, making her the latest celebrity-entrepreneur to become a corporate director, like Oprah Winfrey and basketball star Shaquille O'Neal who sit on company boards in the US.
Ferragni, whose ascent began with her blog The Blonde Salad, now has more than 23 million followers on Instagram and oversees a budding fashion empire that includes her digital publishing business TBS Crew and a multi-category fashion label, Chiara Ferragni Collection.
"Chiara's knowledge of the world of young people will certainly be extremely valuable," said Tod's chairman Diego Della Valle. Investors agreed, sending shares soaring by 12 percent.
Tod's has struggled to keep pace with a fast-moving fashion market and build relevance with young consumers. In recent years, it has launched initiatives such as its Moncler Genius-like Tod's Factory to rejuvenate its brand. And Della Valle appears to be betting that hiring Ferragni will not only boost awareness and send a positive signal to shareholders, but help fundamentally transform the company's business model for a digital, direct-to-consumer world.
There is little precedent for a celebrity board member driving this kind of transformation at a company, though the right partnership between Della Valle, who controls the company, and Ferragni could deliver results for Tod's, according to executive search specialist Anne Raphaël.
Once upon a time, brands hired celebrities as little more than faces for advertising campaigns. But in recent years, as more entertainers, athletes and other celebrities have become entrepreneurs and built their own sizable businesses, more companies have recruited them to their boards, hoping the combination of star power and marketing savvy will pay off.
Winfrey joined the board of Weight Watchers after buying a 10 percent stake in the company, while O'Neal is a director at pizza chain Papa John's. In fashion, Emma Watson was appointed to Kering's board of directors last June, while tennis champion Serena Williams has served on Poshmark's board since 2019.
But celebrity directors can come with risks as well as rewards.
To be sure, celebrity board appointments bring immediate marketing value to a company, generating buzz with consumers. Celebrities can drive impact by appearing in advertising and representing the company at events, but also by offering valuable behind-the-scenes insights on popular culture and consumer behaviour, as well as fresh thinking on communications.
Celebrities are good at getting attention. Many have built formidable sales and marketing machines of their own and have far greater fluency with social media than typical directors.
Famous board members also come with high-level connections and can help to open doors. They can boost efforts to recruit top talent to a brand. And for companies increasingly under scrutiny on the racial and gender composition of their leadership, the right celebrity appointments can bring greater diversity to boards that are often stacked with white men.
But the disruptive energy that celebrities bring to a board can present challenges.
Managing celebrities can be tough. They typically have limited time to dedicate to their directorships and regular attendance at meetings can be a problem.
Celebrities can also bring challenging dynamics to the boardroom, attracting those angling for some of their stardust, while repelling those who doubt their credibility.
When push comes to shove, celebrities will always put their own personal brands ahead of the interests of the company. And, of course, their skill at generating public attention can backfire spectacularly if they become entangled in scandal.
It's critical that companies think strategically about celebrity directorships and carefully carve out roles that play to specific profiles and relevant experience. For example, at Kering, actor and activist Emma Watson, known for being a champion of ethical and eco-conscious fashion as well as portraying Hermione in the Harry Potter films, chairs the company's sustainability committee.
But board roles aren't the only way to derive value from working with celebrities. Beyond simple marketing deals, companies can work with celebrities as "brand ambassadors" or hire them as consultants. Companies can also invite celebrities to advisory boards.
Celebrity directorships can offer real value. And there's no doubt they are trendier than ever. But companies should consider the alternatives before plunging into a flashy board appointment.
THE NEWS IN BRIEF
FASHION, BUSINESS AND THE ECONOMY
LVMH's fashion sales surge, setting high bar for rivals. LVMH was the first luxury company to report first-quarter revenue Tuesday, and a sharp jump in its fashion division's sales not only points to a return to pre-pandemic health for the conglomerate, but has raised the stakes for its competitors.
Gucci presents its centenary collection, "Aria." Creative director Alessandro Michele incorporated nods to the Italian fashion house's past, in particular, the Tom Ford era, as well as Balenciaga co-branded pieces, inspired by the brand's creative director, Demna Gvasalia. The collection was presented online on Thursday.
Growth in China, US fuel more retail optimism. After a dismal year for retail, consumers seem ready to get back to the shops amid signs of strength in key markets. China's economy grew 18 percent year-on-year in the first quarter, with retail sales up 34 percent in March compared to a year earlier. Meanwhile, US retail sales accelerated in March by the most in 10 months, while UK shopper numbers surged as shopping districts reopened this week.
The Met Gala will return in September. The Costume Institute at the Metropolitan Museum of Art announced on Monday that its next major exhibition will open on September 18 with a theme focused on American fashion. As part of the exhibition's opening, the Met Gala will also return as a smaller event on September 13, "timed to coincide with the close of what will hopefully be an in-person New York Fashion Week," according to Vogue.
CFDA plans for in-person New York Fashion Week in September. The CFDA said it anticipates "a return to in-person shows" between September 8 to September 12, following health guidelines. Some designers, the council said, will still choose to present digitally.
American Eagle forecasts sales above estimates on full-price selling. The company has recorded stronger sales as more customers spent their stimulus checks on its jeans, trousers and tops. American Eagle also forecast operating income of about $120 million for the first quarter, compared with $48 million in 2019.
JD Sports reinstates dividend as online boom lifts forecast. Britain's biggest sportswear retailer struck an optimistic tone as stores reopened across the UK this week. The company has performed well during the pandemic and has embarked on at least three big acquisitions in the US and Europe in the past few months. More deals are expected to follow after the company raised £464 million ($638 million) in equity in February.
German fashion e-tailer About You cracks €1 Billion in revenue. The company is widely reported to be preparing for an IPO. Revenue grew 57 percent to €1.2 billion ($1.4 billion) in the year to February, while in the last quarter the company turned its first profit before interest, tax, depreciation and amortisation since its launch in 2014.
The Hut Group upbeat after profit jumps on online demand. In its maiden set of annual results since market listing in September, the company operating retail brands such as Lookfantastic and skin care group ESPA posted a 36 percent jump in annual underlying profit to £46 million ($63 million).
Kohl's to add two activist group nominees to its board. Kohl's Corp said on Wednesday it has reached a deal with a group of activist investors to avoid a proxy fight, agreeing to add two of the group's nominees to its board as independent directors.
US companies and executives unite for voting rights. In a full page advertisement that ran Wednesday in GFN, the signatories called for "all Americans to join us in taking a nonpartisan stand for this most basic and fundamental right."
THE BUSINESS OF BEAUTY
Carlyle Group take a majority stake in Beautycounter. The investment values Beautycounter at $1 billion, and marks a major bet by Carlyle that the brand's philosophy of avoiding many common synthetic ingredients, and its reliance on customers to sell its products, has staying power.
L'Oréal revenue recovers thanks to help from China. Lancôme maker L'Oréal on Thursday reported a stronger-than-expected 10 percent rise in comparable first-quarter sales from a year earlier.
Report: Indian beauty start-up Nykaa taps banks for $500 million IPO. The online cosmetics retailer is reportedly working with Kotak Mahindra Capital Co. and Morgan Stanley on the potential offering. A listing could value the TPG Capital-backed start-up at about $4 billion.
Courtin-Clarins family invests in clean skin care brand Pai. Pai Skincare, a London-based beauty label known for its clean and vegan products, will use the funding to expand its development and manufacturing.
Guangzhou builds 'Beauty Park' to boost Chinese cosmetics industry. The park is expected to generate 8.6 billion yuan ($1.3 billion) worth of cosmetics and skincare products annually and will set up more local brands to compete with international giants in a beauty market valued at $52 billion last year.
PEOPLE
Todd Kahn appointed Coach CEO. Thursday's announcement made Kahn's appointment to the position, which he has held on an interim basis since last July, permanent. He will report to Joanne Crevoiserat, chief executive officer of Coach parent Tapestry Inc.
Anthropologie names Tricia Smith global CEO. Smith joins the brand from clothing retailer Tilly's, where she served as chief merchandising officer from 2019. Before that, Smith spent over 26 years in merchandising roles at Nordstrom. She succeeds Hillary Super, whose last day at the company was April 9.
Almost half of Shopify's top execs to depart company. Three of the e-commerce platform's seven top executives will be leaving the company in the coming months, Tobi Lütke, Shopify's chief executive and founder said in a blog post on Wednesday.
Stitch Fix's founder Katrina Lake is leaving the CEO post. Lake, who launched the company a decade ago, will remain at Stitch Fix as executive chairperson. The fashion subscription platform's current president, Elizabeth Spaulding, will assume the top role effective August 1.
MEDIA AND TECHNOLOGY
Instagram launches test where users can choose to see likes. The photo-sharing site, which is owned by Facebook Inc, said this latest test came after seeing mixed responses to its experiments in which it removed likes.
Karla Otto doubles down on influencer marketing with new acquisition. On Thursday, the global fashion agency's parent, The Independents, announced the acquisition of marketing firm Lefty, deepening its offerings in the influencer space, a bright spot during the pandemic.
Robin Meason, PR for Paris Indie Brands, sells agency to OBCM. Olivier Bourgis' OBCM agency will acquire Ritual Projects, the Paris-based public relations firm which helped to establish Vetements and its then-creative director Demna Gvasalia, as well as brands including Y/Project, Ottolinger and GmbH. Financial terms of the deal, which is set to close May 1, were not disclosed.
Southeast Asian 'super app' Grab set for US IPO. Softbank-backed Grab is gearing up to merge with a blank-cheque vehicle in a deal that will value the technology group at about $35 billion, according to a report in The Financial Times.
Kakao reportedly eyeing fashion e-commerce app Zigzag. A deal, said to be in the works by local media outlets last week, could see the South Korean tech giant acquire a controlling stake worth around $1 billion in Zigzag, a six-year-old start-up.
Compiled by Darcey Sergison.