First Responder Announces Proposed Transaction with Airbeam Wireless Technologies
/Not for distribution to U.S. news wire services or dissemination in the United States/
Homegrown Canadian Disruptor Enters 5G-Edge Technology Race
Proposed Entity to Build Innovative Technology Stack for Smart Cities
VANCOUVER, BC, Nov. 30, 2020 /CNW/ – First Responder Technologies Inc. ("First Responder" or the "Company") (CSE: WPN) (OTCQB: WPNNF) (FWB: 3WK), a leading developer of public safety and security technologies, is pleased to announce that it has entered into a letter of intent dated November 27, 2020 (the "LOI"), which sets out the basic terms and conditions for the acquisition (the "Acquisition") by the Company of all of the issued and outstanding common shares in the capital of Airbeam Wireless Technologies Inc. ("Airbeam") in exchange for common shares in the capital of the Company (the "First Responder Shares"). The Acquisition is expected to be structured as a reverse takeover and will constitute a "fundamental change" for the Company pursuant to the rules and policies of the Canadian Securities Exchange (the "Exchange"). The Acquisition is an arm's length transaction. Upon successful completion of the Acquisition, it is anticipated that the resulting entity (the "Resulting Issuer") will continue the combined businesses of Airbeam and First Responder under a name to be determined by the parties.
Creating a Canadian National Leader in Emerging 5G-Edge Enabled Smart City Technologies
Over the past decade, governments, privacy commissioners and industry have been working together to develop a roadmap to realize the potential of 5G for the development of Smart Cities in North America, and around the world. The Acquisition proposes to create a Canada-based leader in this important sector, with privacy at the core of the Resulting Issuer's approach to product development.
As a result of the Acquisition, the Resulting Issuer is expected to develop and sell a complete Canadian-owned technology solution – chip, hardware, software and services – that could reduce Canadian dependence on foreign-owned 5G networking hardware and software.
The combination of Airbeam's 60GHz millimeter wave ("MMW") chipset, and Smart City networking hardware and services, together with First Responder's innovative AI-enabled weapons detection camera and Wi-Fi-based concealed weapons technology, may create a new capability in the public safety and security segment, an important and fast emerging segment of the Smart City vertical. This new public safety infrastructure developed by First Responder, and powered in the future by Airbeam's 60GHz chipset, may then be utilized as "edge networking nodes" as 5G networks densify, which can offer wireless backhaul, edge computing and networking capabilities to overcome anticipated bottlenecks in the current infrastructure.
"Airbeam remains one of the few independent 60GHz MMW chipset and system solutions available in the market. Combining Airbeam's technology and highly experienced leadership team with First Responder's executive team, advisory council and capital markets vehicle, creates a unique opportunity to develop a full stack technology offering that may enable an industry leader to emerge in North America in the 5G-Edge networking and public safety segment of the Smart City vertical," said Dr. Karim Arabi, Chairman of Airbeam.
In the future, the Resulting Issuer anticipates developing unique hybrid appliances, which may combine some or all of 5G small cell, edge compute, wireless backhaul, computer vision and AI capabilities, which may enable new and unique Smart City applications to be developed for transportation, municipal infrastructure and public safety that have the potential to directly impact daily life in North American cities and beyond. Given the privacy concerns that attend to such capabilities, the Resulting Issuer is expected to continue a process started by First Responder that will integrate privacy considerations from the earliest stages of product inception, and work with third-party privacy advocacy groups and privacy commissioners to ensure that the benefits of this new capability also preserve the privacy and liberty of North American and international customers.
"In the GFN of First Responder's management, this is an exciting opportunity for Canada and Canadians to potentially replace dependence on foreign 5G networking hardware and software at the edge, with a homegrown solution to develop 5G hardware, software and integrated solutions, which may be the foundational technology for Smart Cities of the 21st century, in North America, and around the world" said Robert F. Delamar, CEO of First Responder and proposed CEO of the Resulting Issuer.
About Airbeam
Airbeam is a private company existing under the laws of British Columbia and is based in Richmond, British Columbia. There are currently 64,551,545 common shares in the capital of Airbeam (the "Airbeam Shares"), 3,500,000 restricted shares, 1,000,000 restricted share units and 669,999 common share purchase warrants outstanding.
Airbeam is a developer of 5G-enabled Smart City technologies, which sells a proprietary 60 GHz millimeter wave ("MMW") chipset, hardware and software, which cost in excess of $110 million USD to develop by a leading semiconductor company from which it was acquired.
As of the date hereof, no meaningful financial information has been prepared by Airbeam. Airbeam will prepare audited financial statements in the near future and the Company will provide a summary of significant financial information in due course.
Proposed Acquisition
The Company and Airbeam have entered into the LOI, which sets out certain terms and conditions pursuant to which the proposed Acquisition will be completed. The transaction terms outlined in the LOI are subject to the parties successfully entering into a definitive agreement (the "Definitive Agreement") in respect of the Acquisition on or before February 12, 2021 or such other date as the Company and Airbeam may mutually agree.
The LOI also contemplates other material conditions precedent to the closing of the Acquisition (the "Closing"), including the completion of a bridge financing to raise minimum aggregate gross proceeds equal to such amount required to fund First Responder until the completion of the Acquisition (the "Bridge Financing"), the completion of a concurrent financing to raise minimum aggregate proceeds equal to such amount required to provide the Resulting Issuer with sufficient working capital for a minimum of 12 months following the completion of the Acquisition (or such other amount as may be agreed upon by the parties) (the "Concurrent Financing"), customary due diligence, compliance with all applicable regulatory requirements and receipt of all necessary regulatory, corporate, third-party, board and shareholder approvals being obtained, including the approval of the Exchange. There can be no assurance that the Acquisition will be completed as proposed, or at all.
It is anticipated that the Closing will involve, among other things, the following steps, which may be amended if the parties mutually agree that such form would better satisfy their objective (including but not limited to, tax efficiency to the parties):
prior to the closing of the proposed Acquisition, the Company will consolidate its share capital on a basis to be determined by the parties (the "Consolidation");
the shareholders of Airbeam will receive post-Consolidation First Responder Shares in exchange for their Airbeam Shares pursuant to an exchange ratio to be determined by the parties;
completion of the Bridge Financing of First Responder securities to be priced in the context of the market;
completion of the Concurrent Financing of Airbeam securities or First Responder securities, as may be agreed upon by the parties, to be priced the context of the market but in no event less than the offering price of the Bridge Financing;
receipt of all director, shareholder and regulatory approvals relating to the Acquisition and the Concurrent Financing, including, without limitation, the approval of the Exchange; and
each of the parties shall have executed, delivered and performed their respective covenants as outlined in the Definitive Agreement, and all representations and warranties of each party contained in the Definitive Agreement shall be true and correct at the time of Closing.
Certain of the First Responder Shares issuable pursuant to the Acquisition may be subject to the escrow requirements of the Exchange and to hold periods as required by applicable securities laws.
The Company and Airbeam, as applicable, may pay finder's fees in connection with the Bridge Financing, the Concurrent Financing and the Acquisition up to the maximum permitted under the policies of the Exchange.
The Resulting Issuer – Summary of Proposed Directors
It is currently anticipated that certain of the current officers and directors of the Company will resign from their respective positions with the Company.
Following the Closing, the board of directors of the Resulting Issuer is expected to consist of seven (7) directors, four (4) of which will be nominees of Airbeam and three (3) of which will be nominees of the Company.
Dr. Karim Arabi, current Chairman of Airbeam, and Mr. Wayne Lloyd, current President of Airbeam are expected to become directors of the Resulting Issuer.  Robert Delamar is expected to be Chief Executive Officer and a director the Resulting Issuer.  Naresh Singhal is expected to be Chief Technology Officer, but not a director of the Resulting Issuer, with other officers to be determined in due course by the board of directors of the Resulting Issuer.
The following is a brief description of the known directors and officers of the Resulting Issuer who have been identified as of the date hereof:
Dr. Karim Arabi – Chairman
Dr. Arabi is a seasoned executive with extensive leadership experience in the semiconductor and telecommunications industry. Previously, VP of R&D at Qualcomm, Dr. Arabi also held a diverse portfolio of other roles there, such as head of the ASIC research department responsible for Advanced Wireless and Computing Technologies, and VP of Engineering, Mobile SoC Design. He also served as VP, Engineering at Dialog Semiconductor, working on semiconductor products for mobile devices. Dr. Arabi has had several successful technology exits in the semiconductor sector most recently commercializing an innovative power supply chipset for mobile devices enabling higher efficiency and more compact products.
Wayne Lloyd – Director
Mr. Lloyd is an entrepreneur and technology executive with extensive capital markets experience. Mr. Lloyd currently serves as the Chief Executive Officer of Tracesafe Inc., is founder of Consensus Core, and has extensive experience scaling start-ups, special situation investing, and completing complex M&A transactions in the technology sector.  Mr. Lloyd has helped raise millions in capital to grow businesses and has a proven track record of attracting world class talent to start-up ventures. Mr. Lloyd earned a CFA charterholder designation in 2015.
Robert Delamar – Chief Executive Officer
Mr. Delamar is a lawyer and high technology CEO with almost 20 years of experience developing and leading technology companies in Silicon Valley and around the world. After starting his career in Silicon Valley, Robert returned to Vancouver to complete law school at UBC and articled at Blake, Cassels & Graydon in Vancouver. He was called to the bar of British Columbia in 2004.  Immediately after his call to the bar, Mr. Delamar left Vancouver to work in the high-tech corridor situated outside of Washington, DC, where he worked at a mobile satellite networking company in a business development role, and co-founded a social media start-up.  Following a brief return to Canada to practise law as a civil litigator, in 2011 he was recruited to serve as founder and CEO of a video streaming technology start-up company, owned by a major Latin American media and telecommunications conglomerate, which through a series of transactions became UUX, Inc., which was later acquired by Spain's Agile Content, SA. While at UUX, Inc., Mr. Delamar led a sales effort focused on major international mobile telecoms companies. Between 2014 and 2016 Robert split his time between Vancouver and Silicon Valley, where he co-founded and served as CEO of a green refinery development company, and served as Co-CEO of a peer-to-peer networking company.  In July of 2019 Mr. Delamar accepted the appointment as CEO and member of the board of directors for First Responder Technologies Inc.
Naresh Singhal – Chief Technology Officer
Mr. Singhal has more than 30 years of experience in the technology industry in a variety of domains and industry verticals. He completed a B.S. (Honors) in Electronics and Communications Engineering from National Institute of Technology, India, and professional development coursework from Stanford University. He holds one technology patent, with several others pending. Mr. Singhal started his career as a Scientist with India's Defense Research & Development Organization ("DRDO"), where he led some prestigious defense projects. After the DRDO, Mr. Singhal moved to the United States and worked at a number of different startups. At Entrisphere Inc. ("Entrishphere"), he built Network Management Systems for next generation optical networking products. Entrisphere was acquired by Ericsson and helped Ericsson get a foothold in the wireline business, selling these products to the major Regional Bell operating companies AT&T, Verizon and BellSouth, in response to a multi-billion dollar request-for-proposal. Subsequently Mr. Singhal led engineering at streaming media startup Sezmi, which went through several acquisitions and mergers before becoming UUX Inc.. As VP of Engineering at UUX, he helped create the world's first truly converged internet TV as-a-service platform, that combined linear (live) television and Over-the-Top television in an intuitive multi-device user experience. Most recently, Mr. Singhal was Chief Technology Officer at Trunomi, a fintech startup building technology for privacy and data rights management, in response to regulations like the EU General Data Protection Regulation, amid increasing concerns about how corporations misuse personally identifiable information.
Further details concerning the management and directors of the Company will be provided in a comprehensive press release when the parties enter into the Definitive Agreement and in the disclosure document to be prepared and filed in respect of the Acquisition.
Trading in First Responder Shares
Trading in the Company's shares has been halted in compliance with the policies of the Exchange. Trading in the Company's shares will remain halted pending the review of the proposed Acquisition by the Exchange and satisfaction of the conditions of the Exchange for resumption of trading. It is likely that trading in the shares of the Company will not resume prior to Closing.
Disclosure and Caution
Further details about the proposed Acquisition, the Bridge Financing, the Concurrent Financing and the Resulting Issuer will be provided in a comprehensive press release when the parties enter into the Definitive Agreement and in the disclosure document to be prepared and filed in respect of the Acquisition. Investors are cautioned that, except as disclosed in the disclosure document, any information released or received with respect to the Acquisition may not be accurate or complete and should not be relied upon.
All information provided in this press release relating to Airbeam has been provided by management of Airbeam and has not been independently verified by management of the Company.
As the date of this press release, the Company has not completed a Definitive Agreement with Airbeam and readers are cautioned that there can be no assurances that a Definitive Agreement will be executed, or that the Acquisition will be completed.
No securities regulatory authority has either approved or disapproved of the contents of this news release. The securities of the Company have not been, nor will they be, registered under the United States Securities Act of 1933, as amended, or any state securities laws, and may not be offered or sold in the United States, or to or for the account or benefit of any person in the United States, absent registration or an applicable exemption from the registration requirements. This press release shall not constitute an offer to sell or the solicitation of an offer to buy any common shares in the United States, or in any other jurisdiction in which such offer, solicitation or sale would be unlawful.
On behalf of the Board of Directors,
"Robert F. Delamar"
Robert F. Delamar, CEO
First Responder Technologies Inc.
915 – 700 West Pender Street
Vancouver, BC. V6C 1G8
[email protected]
+1-604-227-9821
About First Responder Technologies Inc.
First Responder Technologies Inc. (the "Company") is a technology development company that commercializes academic and internally developed intellectual property for use in the public safety market. The Company is developing a WiFi-based technology, based in part, on academic research licensed from Rutgers, the State University of New Jersey ("Rutgers") that can be used to detect concealed weapons. The Company's threat detection technology line of business was created to capture a significant portion of the global weapons detection systems market, and in particular, the global perimeter security detection market. In the Company's view, WiFi–based threat detection technology may be utilized by a wide range of facilities, including schools, places of worship, shopping centres and theatres, to not only make their premises secure, but also reduce their cost of security, from the interior of a facility to the perimeter.
For more information visit: www.firstrespondertech.com or follow us on Twitter, LinkedIn and Facebook.
CAUTION REGARDING FORWARD-LOOKING INFORMATION
Certain statements contained in this news release may constitute forward–looking information, including statements relating to the completion of the Acquisition, the proposed business of the Resulting Issuer, the completion of the Bridge Financing, the completion of the Concurrent Financing, the proposed directors and officers of the Resulting Issuer, the completion of the Consolidation, shareholder, director and regulatory approvals, and future press releases and disclosure. Forward–looking information is often, but not always, identified by the use of words such as "anticipate", "plan", "estimate", "expect", "may", "will", "intend", "should", and similar expressions. Forward–looking information involves known and unknown risks, uncertainties and other factors that may cause actual results or events to differ materially from those anticipated in such forward–looking information. The actual results of the Company, Airbeam or the Resulting Issuer could differ materially from those anticipated in this forward–looking information as a result of regulatory decisions, competitive factors in the industries in which the Company and Airbeam operate, prevailing economic conditions, changes to the Company or Airbeam's strategic growth plans, and other factors, many of which are beyond the control of the Company and Airbeam. Each of the Company and Aiream believe that the expectations reflected in the forward–looking information are reasonable, but no assurance can be given that these expectations will prove to be correct and such forward–looking information should not be unduly relied upon. Any forward–looking information contained in this news release represents the Company and Airbeam's expectations as of the date hereof, and is subject to change after such date. Each of the Company and Airbeam disclaim any intention or obligation to update or revise any forward–looking information whether as a result of new information, future events or otherwise, except as required by applicable securities legislation.
Neither the Canadian Securities Exchange nor its Regulation Services Provider (as that term is defined in the policies of the Canadian Securities Exchange) accepts responsibility for the adequacy or accuracy of this release.
SOURCE First Responder Technologies Inc.
For further information: Please Contact: General Inquiries: [email protected]; Investor Relations: Lyle McLennan, [email protected]; Media Contacts: Jeff Rutledge, [email protected]
Fashion's Sustainability Landscape: Who's Investing in What?
Business as usual has come and gone, as far as sustainability advocates are concerned.
More companies are investing in sustainability and making it a broader business priority.
"In the past year, we have seen accelerated investment into the circular economy, which transitions us away from our current take, make, waste linear economy to one in which materials are shared, reused and continuously cycled," said Kate Daly, managing director of the Center for the Circular Economy at Closed Loop Partners. "Brands and retailers are evaluating their business holistically through the lens of environmental, social and [corporate] governance factors, growing their investments in new materials, researching circular solutions and testing and piloting new business models like reusable packaging systems in store."
Across the top value-creating companies analyzed by WWD, reuse was one area that saw significant investment across the board. Companies evaluated included Nike, Inditex, LVMH, TJX Companies, Kering, Hermès, Fast Retailing, Adidas, Ross, VF Corp., Pandora, Richemont, Anta Sports, Next, L Brands, HLA, H&M, Lululemon, Hanes and Burberry by economic value creation in McKinsey & Co.'s Global Fashion Index for 2018 (adjusted for 2021 due to financial fallout of the pandemic).
Reuse — Easiest to Implement
The majority, or 70 percent, of McKinsey & Co.'s top 20 companies by value outlined a reuse program (like Ross' reuse-a-hanger or Nike's Reuse-a-Shoe) in their annual sustainability reports, perhaps because of ease of entry and low spend.
Since launching in 1993, Nike's Reuse-a-Shoe program has repurposed 30 million shoes, touting the title as one of the oldest reuse and take-back programs.
Recent efforts from VF-owned The North Face speak to the consumer-facing engagement of these programs. With a warranty program that is 50 years old, the average life of a North Face product is a little over seven years. When it comes to new metrics for reuse, "[The industry] is still trying to figure out how to measure e-commerce programs, end-of-life — we're actually still trying to work on that," said Carol Shu, global senior manager of sustainability at The North Face.
The Move on Materials
After reuse, more than half of the companies showed beginner moves to more innovative materials that help shift away from plastic over reliance and virgin materials. Efforts are evaluated by not solely a public commitment to increase the use of recycled material content but also the use of innovative plant-based dyes and material alternatives, innovation funding competitions and strategic alliances with biotechnology companies.
Last week, Adidas announced its Stan Smiths are the first footwear silhouette to take on Mylo mushroom-derived "leather" at scale. The shoe is slated for limited release later this year with the aim to scale up access to Stan Smith Mylos and integrate the material into other Adidas products and franchises (materials like Mylo are not biodegradable at present). A month prior, Stella McCartney (teaming with biotech company Bolt Threads) and Hermès (teaming with biotech company MycoWorks) similarly trialed new materials to positive public response.
Becoming akin to brand champions for new materials, the only kicker is the Stan Smith Mylo isn't available yet, neither is the Hermès bag, and McCartney's bustier and trousers are not for sale — as is the case with many innovative concept launches; Look, don't touch.
That being said, progress is still being made in the move away from the virgin plastic-based norm, according to industry fiber benchmarks like Textile Exchange — it just isn't happening at the pace or scale needed.
Polyester's dominance alone captured 52 percent of the 111 million metric tons of fiber produced in 2019, far overshadowing the plant-based fibers of ancient origins (jute, linen and hemp) taking up 6 percent of the market share of natural protein fibers (silk, wool) each holding 1 percent of the market.
The latest material innovations wouldn't even track on an industry benchmark at their current scale, so what is driving interest in the new materials?
"Quality is what drives adoption and ultimately impact," said MycoWorks chief executive officer Matt Scullin. MycoWorks recently closed a $45 million Series B financing deal and worked with Hermès on its latest collaboration. "Brands and consumers are not going to sacrifice performance for sustainability. Leather is fundamentally a performance material. It's highly durable. It has a sensuality. It evokes emotion that other materials do not. Our approach with Fine Mycelium materials has been to put performance first."
The company is one of many seeking to edge out competition as veganism and concerns surrounding plastic-based materials continue to rise.
Recycling Gaps
Half of the companies — LVMH, TJX, Kering, Fast Retailing and H&M among them — are making investments in recycling infrastructure — akin to H&M's Rube Goldberg-like garment-to-garment recycling machine and investments in chemical recycler Re:Newcell.
Amid some isolated efforts, investments in recovery infrastructure and incentives to enable recapture of material after use are lagging.
Speaking to the plastic crisis specifically, Daly suggests collections made with recycled polyester may be a red herring over larger-scale infrastructural investments. "At our current rate, 8 million metric tons of plastic end up in our oceans each year, in addition to the 150 million metric tons currently circulating in marine environments. We need greater investment in recovery infrastructure to help close the supply-and-demand gap for plastics and protect the environment. To effectively do so, alongside upstream innovations to stop waste from the outset, a suite of solutions downstream is necessary — from mechanical recycling to advanced recycling technologies that can break down our most difficult-to-recycle plastics and transform them into high-quality raw materials that can be funneled back into the system," she said.
Plastics aside, industry-led initiatives like Accelerating Circularity are one of many aiming to tackle fashion's infrastructure and supply streams to curb waste.
Few Have Jumped All-In on Resale
Despite reporting the strongest growth amid the pandemic, resale trailed all of the circular investments, at just 30 percent designating funds and efforts to it.
None of the players entering the resale space — VF Corp., H&M (majority stake in resale platform Sellpy), Kering (led a $216 million funding round in French luxury resale site Vestiaire Collective in March), Richemont (Watchfinder, Yoox Net-a-porter Group), Burberry (a recent partner to The RealReal) or as of this week, Lululemon (a re-commerce program with Trove) — have demonstrated a decoupling from volume-based growth.
"Circularity is at such a nascent stage…investment is relatively small in a vacuum. One shoe does not circular make a company," said Michelle Gabriel, an educator at Glasgow Caledonian University in New York. "We're not seeing the changes we want to see with circularity because one, it can't solve our problems and two because it's [a negligible amount] of the operation of these companies."
Gabriel finds investments to be a drop in the bucket, infrastructure lacking and labor infringements or lived experiences to be more telling of sustainability progress with reports from labor groups being a key reference.
Pandemic Fallout With Suppliers, A 'North Star'
Humanity has equal footing in the sustainability conversation.
Investments in human rights due diligence can take the form of published supplier lists (past tier-1), supply chain technologies that aid transparency, third-party auditing and membership in responsible business initiatives or sensibly — living wages.
With the harsh blow dealt to the apparel industry by the pandemic, incidents of wage theft and unmet supplier commitments upstream can be a more human pulse of industry sustainability.
"When we keep the social components as the North Star, we will inherently embed the other things…I am excited about the conversations that are taking place around inclusion and diversity and what a safe industry looks like," said Gabriel emphasizing the impact to the 75 million people — mostly young women of color — making our clothes today. Gabriel is engaging in an ongoing research project to collect the lived experiences of individuals who identify as Black, Indigenous, and people of color or LGBTQIA+ within fashion.
Using data available from labor organizations like the Worker Rights Consortium and Remake, some companies (30 percent) that publicly resolved payments to suppliers on canceled or delayed orders at the start of the pandemic were later buyers implicated in severance theft in an April report titled "Fired, Then Robbed" from the WRC. Although the companies paid out in the #PayUp campaign, Nike, Inditex, Next, Fast Retailing, Adidas and H&M were among those buyers implicated in severance cases, as by WRC reports.
Kering, VF and Lululemon remain in the clear for resolved COVID-19-related payments to suppliers. Other companies remain unaccounted for in the pandemic supplier fallout, with public visibility into supply chains lacking.
Going forward, labor rights advocates and watchdogs believe full public transparency will be the ultimate testament to industry-wide progress.
Climate, Chemicals, Biodiversity Reporting — Getting There
Across the board, reporting on sustainability efforts has come a long way — and fast at that within the past year — especially with the rising interest in Environmental, Social and Corporate Governance metrics.
Where applicable, 45 percent of the analyzed companies have set or "committed" to setting science-based targets according to the Science Based Targets Initiative; 65 percent have achieved certification with chemical management programs (including Bluesign or Zero Discharge of Hazardous Chemicals; and 40 percent have invested in some sort of regenerative agriculture project or "restoration" as per sustainability reports.
Some companies are going a step further to disclose material risks to investors.
Standards like the Sustainability Accounting Standards Board Standards identify the subset of environmental, social and governance issues most relevant to financial performance in each of 77 industries. The standards are developed based on feedback from companies, investors and other market participants "as part of a transparent, publicly documented process," according to the website.
A handful of companies Nike, VF Corp., Pandora and Hanesbrands report by SASB Standards to communicate financially material sustainability information to investors to make bleeding externalities not typically accounted for in apparel, more visible.
When probed on whether companies, across the industry, are indeed holistically re-evaluating their sustainability strategies, Gabriel said: "Maybe not — but I think they're realizing they can't afford not to."
For More, See:
Just a Mere $20B to $30B a Year to Transform the Industry, According to Report
What 2020 Taught Fashion About Sustainability and Where to Go From Here
What Comes After Single-Use Retail Bags?
ESG Strategies for Small Business and Private Companies | JD Supra
As a violinist, I was interested to learn that Irish violinist Patricia Treacy performed at President Biden's inaugural mass held at 7:30 AM on Inauguration Day at a Washington cathedral. For the occasion, Ms. Treacy performed on a Stradivari violin worth around $4 million.
This Stradivari wasn't made by the famous 17th century Cremonese luthier Antonio Stradivari whose instruments have become the gold standard for violin makers ever since. Instead, the violin Ms. Treacy played was made by Antonio's son, Omobono Stradivari.
Omobono likely was primarily assigned repair work in Antonio's shop. Compared to Antonio, few surviving violins are attributed to Omobono, and those are considered "clumsy" compared to his father's work. And there is speculation that Omobono's business interests primarily laid outside violin making.
Omobono might not have kept up with the productivity or workmanship of his illustrious father. But his instruments still reflect considerable artistry compared to other makers of his day and are not to be overlooked.
The same comparison might be made of large, publicly-traded corporations and their small, privately-held business counterparts. Although the former may generate more news reports and generate more revenue and government regulation, privately-held businesses far outstrip public companies in number. And small business is the backbone of many local communities.
On March 4, 2021, the Securities and Exchange Commission (SEC) announced that it was creating a Climate and ESG Task Force to focus on disclosure and ESG-related misconduct. Although the SEC's focus likely primarily will be on disclosures by reporting companies and ESG funds, small businesses and privately-held companies also can create a significant impact with ESG programs.
This article provides a basic primer on ESG principles and discusses how small businesses and privately-held companies can positively affect their communities and stakeholders with ESG initiatives.
What is ESG?
Environmental, Social, and Governance (ESG) focuses on a company's efforts in those three areas. ESG is used by investors when considering where to invest. ESG also should be a factor in developing a company's policies and products.
ESG requires a holistic evaluation of the business to determine how it serves its stakeholders inside and outside of the company and the environment where it has influence. The relative focus on environment, social, and governance will vary by company.
Focus on environmental should include the company's use of natural resources, conservation efforts, and recycling and sustainability. Companies also may evaluate their carbon footprint and energy use. If the business involves the use of chemicals, the company might determine if there is a more environmentally friendly option.
Social issues require evaluation of the company's diversity and inclusion efforts from the boardroom to entry-level employees. Wellness programs and work environment must be evaluated to assure that employees are treated fairly and can work safely and without harassment. Companies also should consider their opportunities for social impact to make the world a better, safer, and more just place where all people can thrive.
Governance focuses on a company's leadership and how it guides the company to have a positive impact. Governance also will include evaluating the board, executive, and management composition for diversity and inclusion. It also focuses on equity in compensation, transparency with investors and other stakeholders, and integrity.
Why is ESG Important?
Not only is it important that companies use their resources to make the world a better place, but ESG also is good business. For example, conserving energy, using renewable energy, and recycling can reduce costs and help the environment. Creating a diverse workforce where employees are valued and treated fairly will attract top talent, improve morale, and reduce turnover.
Millennial job hunters, consumers, and investors value ESG and may bypass a company that doesn't. And Gen Z, which are entering adulthood, is the most diverse generation ever, with only 52%. For Gen Z, addressing climate change, equity, and social justice aren't optional for Gen Z. With Millennials and Gen Z becoming important stakeholders, companies that ignore ESG initiatives aren't likely to survive.
Eight of the top ten global risks to business identified by the World Economic Form are ESG-related. Further, according to McKinsey & Company, ESG can improve the bottom line. ESG can lead a company to new markets and business opportunities since consumers may seek companies dedicated to ESG.
Conservation efforts can lead to significant cost savings, for instance, in energy costs. And creating an ESG program can help a company futureproof its operations by anticipating changes (eg, carbon credits, bans on plastic bags, etc.).
Finally, employees who are treated well and enjoy a workplace free of discrimination and harassment are likely to be more productive and less likely to leave their jobs. And employees who are treated fairly are less likely to leave their jobs or file regulatory complaints.
Why Should Small Businesses and Privately-Held Companies Care about ESG?
In March, Acting SEC Chair Allison Herren Lee spoke about the SEC's enhanced focus on ESG, which she said was driven by a "shift in investor focus." She noted that "ESG risks and metrics now underpin many traditional investment analyses on investments of all types–a dynamic sometimes referred to as 'ESG integration.'"
According to Lee, the "perceived barrier between social value and market value is breaking down. This change is driven by investors, lenders, asset managers, and ultimately consumers, making it an essential consideration for every business, whether or not under SEC regulation.
Further, the SEC now has set the expectation that reporting companies accurately disclose ESG information and programs. Investors and other stakeholders naturally will come to expect similar information from private businesses. Indeed, Lee Gardella, head of Investment Risk and Monitoring at private equity asset manager Schroder Adveq believes "private markets are a better place for an investor to apply their sustainable goals than the public markets."
The Process of Developing an ESG Strategy
The first step in developing an ESG program is self-reflection. Every business needs to ask difficult questions such as:
Is there diverse leadership and employees at every level in the company? What effort is the business making to recruit a diverse workforce?

Is the work environment free from discrimination and harassment? What does the company do to foster employees' mental and physical health? Do employees receive a fair, living wage?

How does the company use natural resources? Does it use renewable energy sources and conserve water? What is the company's carbon footprint? Does the company recycle and purchase recycled goods where possible? How do the company's operations impact the land, water, and plant and animal life?

Do leadership and management deal fairly and transparently with stakeholders, including employees, customers, vendors, and investors?

What governmental regulation is the business subject to? Is the business in compliance with equal opportunity, wage hour, environmental, and ethical requirements?
After a business identifies its ESG successes and areas for improvement, it should develop strategies to address areas needing improvement. That ESG strategy should be integrated into the business' culture and operations.
Key Elements of an ESG Strategy
Although contents of a business' ESG strategy will depend upon its industry and the business' unique circumstances, every ESG strategy should include these considerations:
360-Degree Engagement
A successful ESG strategy will involve all of a business' stakeholders, including the board, executives, staff, investors, and consumers. The board may adopt the ESG strategy, but only after seeking information from other stakeholders. In addition to involving management and employees, a business may also seek customer or investor input through surveys.
Address All Three ESG Components
Balance is essential in business and in ESG strategies. An effective ESG strategy will not emphasize one or two of the areas to the neglect or exclusion of the other(s).
Many businesses may find it easier to have a strategy for one or two of the three ESG components (environmental, social, governance) than the others. Frequently the area where the business finds it most challenging to develop a strategy will be the one where the business needs to place the most focus.
For example, a business whose C-suite and board comprised of white men may find it difficult to attract women, people of color, and LGBTQ persons. Or the company may be in an industry where such individuals are underrepresented. Yet, a strong diversity program might be the best way for the business to demonstrate its commitment to ESG. A diversity initiative also may help futureproof the business by bringing new ideas and opportunities to the table.
Or on the social side, it may be difficult for a business to obtain management or owner approval for initiatives that increase employee or worker safety costs above minimum required levels at the expense of owner profit. Yet, in the long run, a happy and healthy workforce may lead to improved financial results.
Top to Bottom Education and Commitment
360-degree engagement doesn't end when the ESG strategy is developed. Instead, all business personnel, from the board chair to the entry-level employee who started yesterday, needs to be educated about and engaged in carrying out the business' ESG strategy.
Board, management, and staff must be educated about and committed to the business' ESG strategy. And ESG should become a consideration in every business decision.
Asset Allocation
The book of Matthew in the Christian Bible says, "For where your treasure is, there will your heart be also." As with a person, a business' "treasure" might not refer just to money but also time and focus.
The business that adopts a strong ESG strategy but continues to place the lion's share of its funds or employee time on practices that undermine that strategy isn't likely to succeed. The business' allocation of time and money and choices for community involvement should support its ESG strategy.
Disclosure and Marketing
Usually, it is a good idea for a business to promote its ESG strategy, even if it isn't legally obligated to do so. By publicly committing to its ESG strategy, the business is more likely to follow through. Plus, public discussion shows customers, investors, and competitors of the business' commitment to ESG and could encourage those stakeholders to make similar commitments.
Continued Self-Reflection and Evaluation
Businesses should develop metrics so they can continuously evaluate the effectiveness of their ESG strategies. If ESG strategy isn't effective in one or more areas, the business should make changes designed to increase impact
Futurecasting
ESG is dynamic. Yesterday's social and environmental concerns different from today's concerns, and tomorrow's concerns will be different yet. The most effective ESG strategies will proactively anticipate and be ready for future industry ESG concerns. And the business should make the investments necessary, so it isn't left behind when those ESG concerns become reality.
This series draws from Elizabeth Whitman's background in and passion for classical music to illustrate creative solutions for legal challenges experienced by businesses and real estate investors.
These Are the Most Influential People in the DC-Area Weed Business

Caroline Phillips
Founder, National Cannabis Festival and National Cannabis Policy Summit
As a kid growing up in 16th Street Heights during the '90s and early 2000s, she'd watch her neighbors' residences being raided for pot offenses. As an adult, she has turned her hometown into a destination for weed stans, organizing the area's first cannabis festival in 2016. Nearly 20,000 people attended the last in-person event, at RFK; it now includes a policy component, too.
Back to Top
Andras Kirschner and Ed Weidenfeld
Co-owners, Phyto Management and Maryland Cultivation and Processing
When longtime lawyer and Reagan campaign counsel Ed Weidenfeld was diagnosed with Parkinson's, his son introduced him to farmer and Landon alum Andras Kirschner. The pair became partners in pot-growing ventures in Hagerstown and DC. The latter, Phyto, was DC's highest-grossing in 2019, with $3.2 million in revenue. "I once thought cannabis would put users on the path to inevitable addiction," Weidenfeld says. Now it "keeps me close to the beauty of life."
Back to Top
Jeffrey Kahn and Stephanie Reifkind Kahn
Owners, Takoma Wellness Center
After decades working in healthcare (Stephanie) and using his rabbinate to help families face illness (Jeffrey), the couple opened their dispensary in 2013, making it one of the longest-running in DC. It was also the city's top-grossing in 2019, with $7.6 million in revenue. Pot is a family business: Son Josh works with his parents, and his brother, James, has worked for other local weed outfits.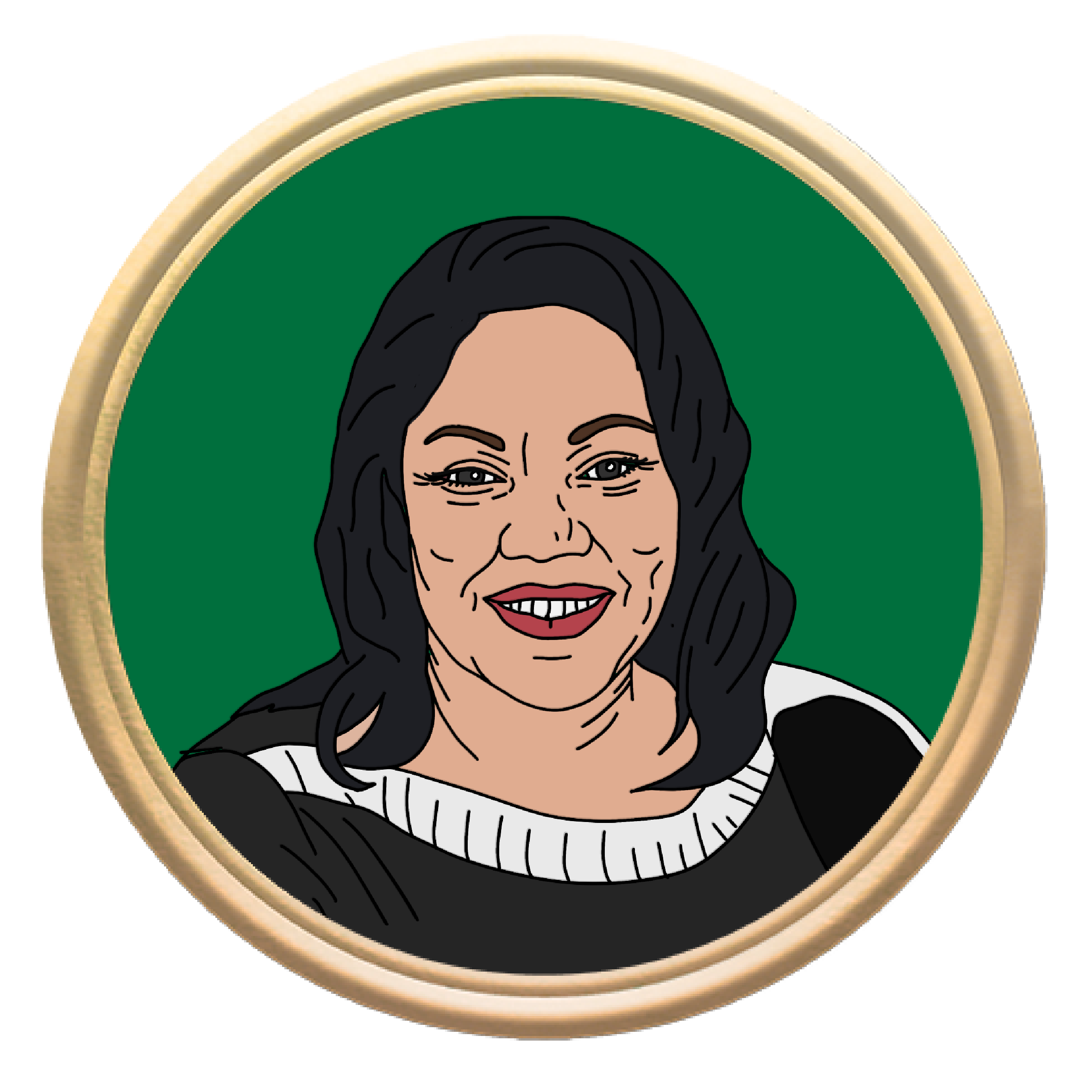 Chanda macias
Owner/CEO, National Holistic Healing Center; CEO, Women Grow; first vice chair, National Cannabis Roundtable
The former director of STEM education at Howard University runs a six-year-old dispensary in Dupont Circle, the second-highest-grossing outfit in DC in 2019. She has national sway, too, mentoring people through the networking organization Women Grow and working to influence US policy as a leader in the cannabis-reform group chaired by former House speaker John Boehner.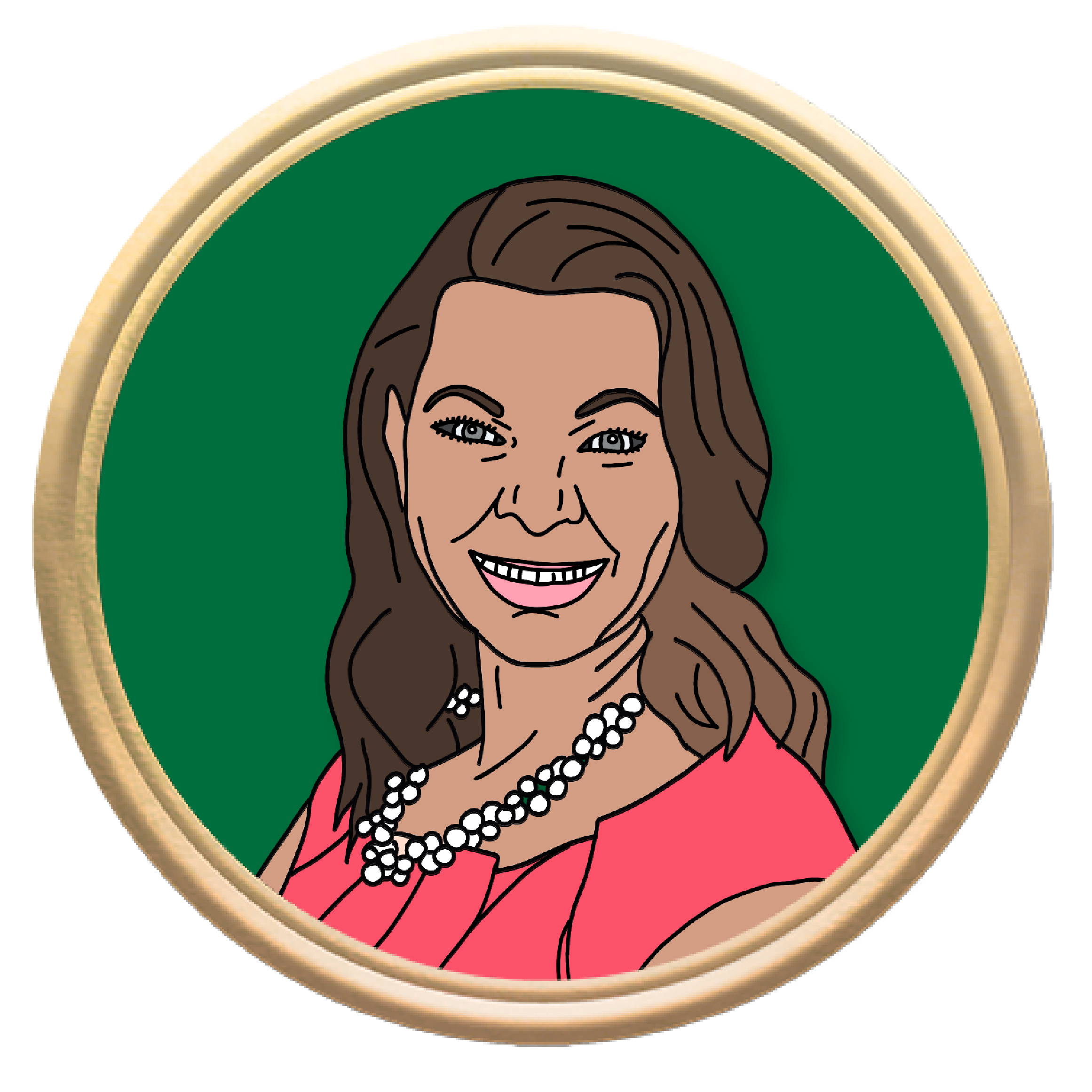 Linda Greene Market
Owner/CEO, Anacostia Organics; chair, DC Cannabis Trade Association
A former chief of staff to Marion Barry saw opportunity when DC paused its dispensary licensing and no licenses had been granted east of the Anacostia River. She convinced the city to resume licensing and subsequently set up her dispensary in early 2019, just up from the Big Chair on MLK Avenue. On the side, she heads the advocacy group for the city's growers and sellers.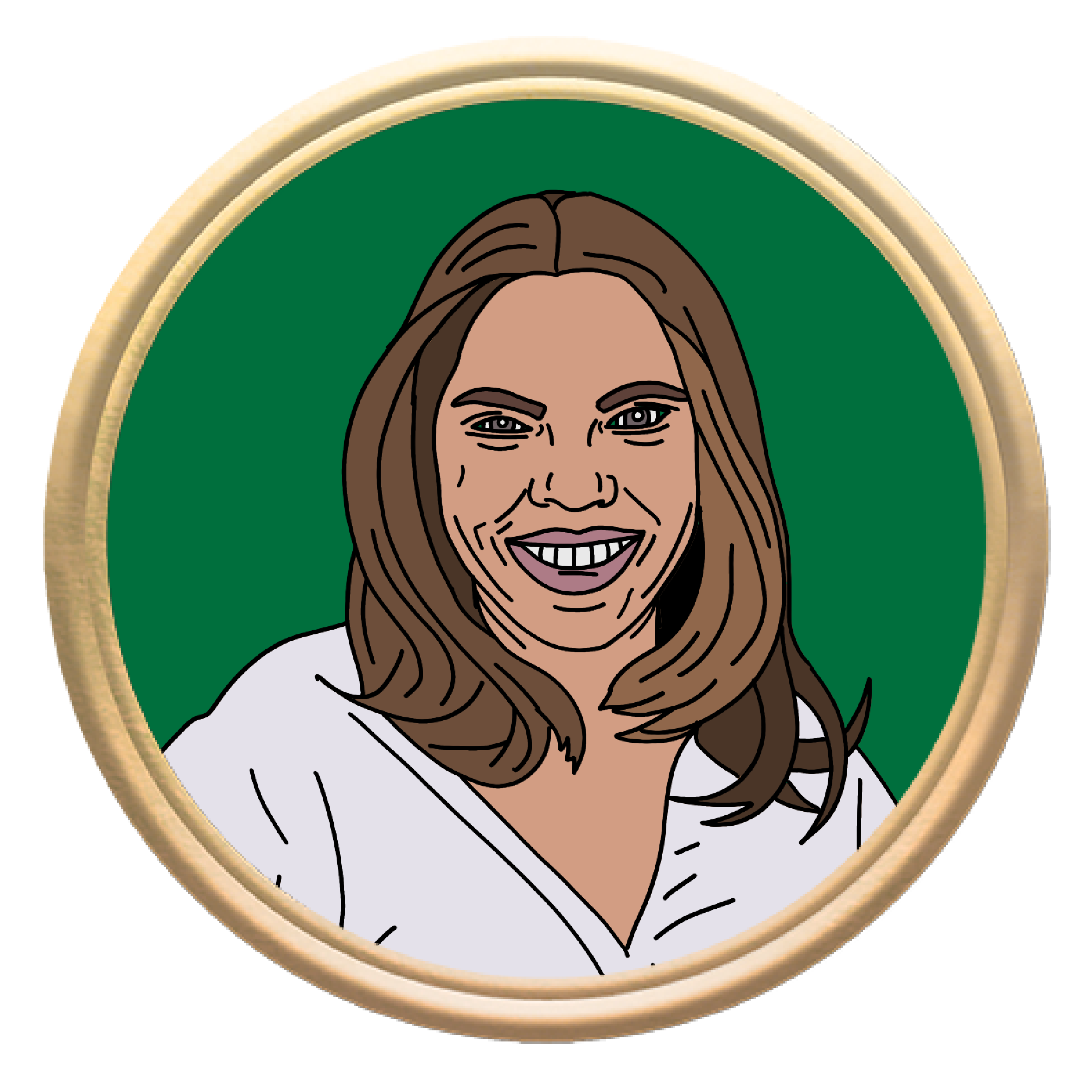 Hope Wiseman
Owner/CEO, Mary & Main
When Wiseman—the former Falcons cheerleader who starred on the E! reality show WAGS Atlanta—opened her dispensary in Prince George's County in 2018 at age 26, she became the youngest Black female dispensary owner in the US. This year, she plans to begin franchising to other minority entrepreneurs while organizing a canna-centric conference, "The 420 Experience." Weed, she says, is "a great opportunity for minorities to build wealth."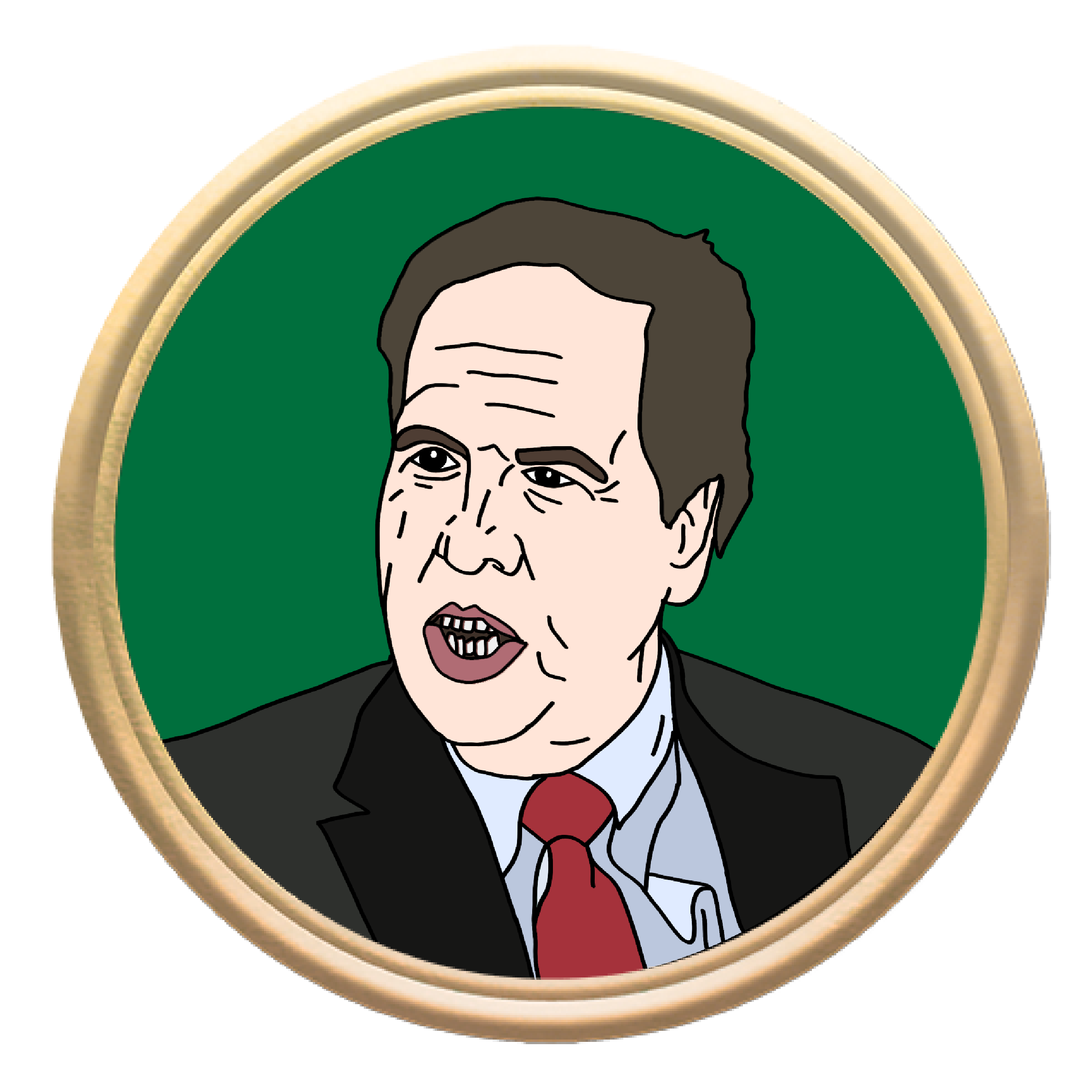 Bill Askinazi
Owner, Potomac Holistics
His Rockville dispensary was the first in Maryland, selling out every day for two months after it opened in 2017. As a former top official at the state's economic-development agency, he worked with small businesses—his is now one of the only mom-and-pop pot shops left in Montgomery County.
Back to Top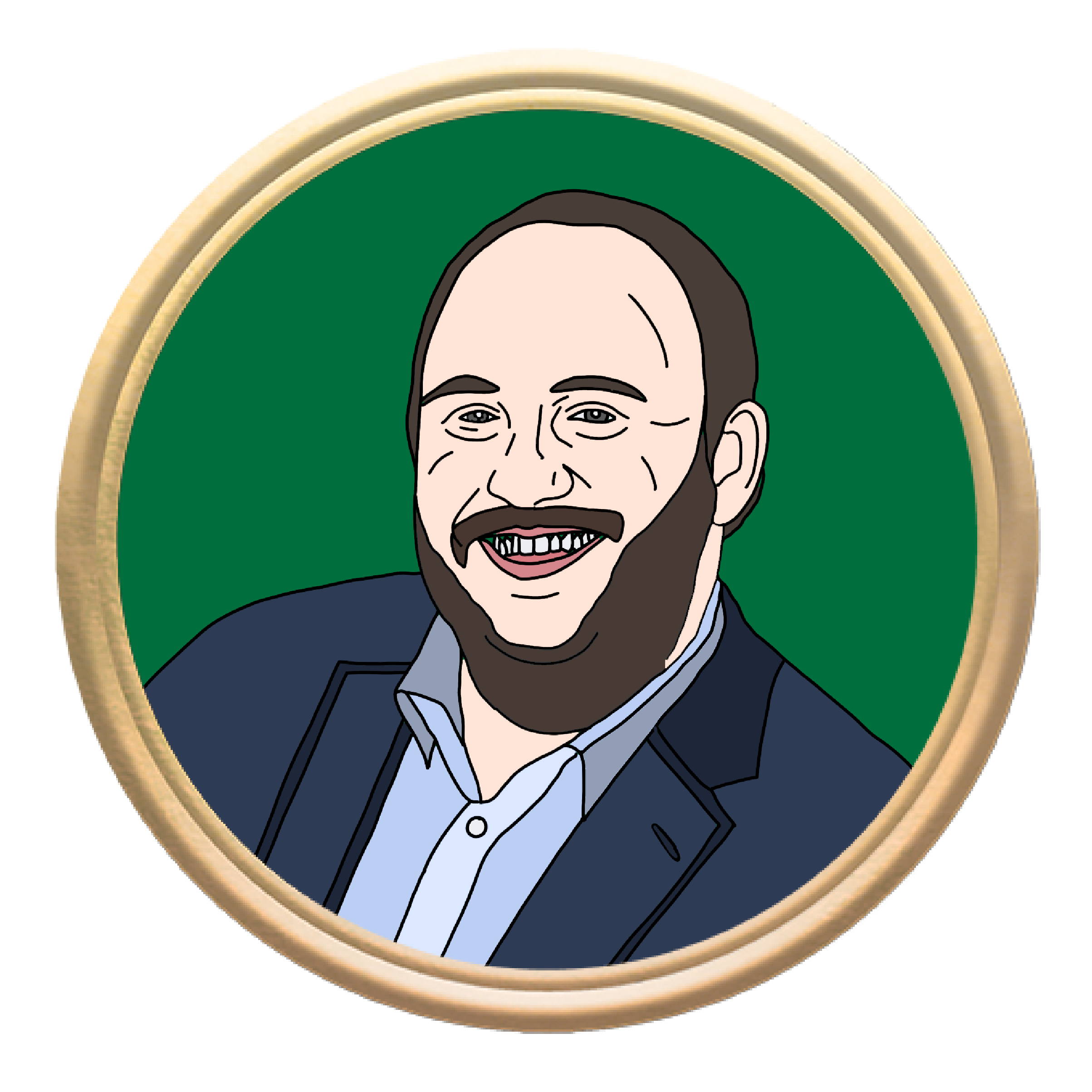 Josh Genderson
CEO, Holistic Industries
He learned about heavily regulated industries while working at his family's longtime liquor store, Schneider's of Capitol Hill, and made the leap to pot in 2010. His company now operates two of the eight cultivation centers in the District. Holistic has also opened a dispensary division (it runs Lib­erty Cannabis in Rockville), has expanded to seven states, and is projected to gross $200 million in sales this year.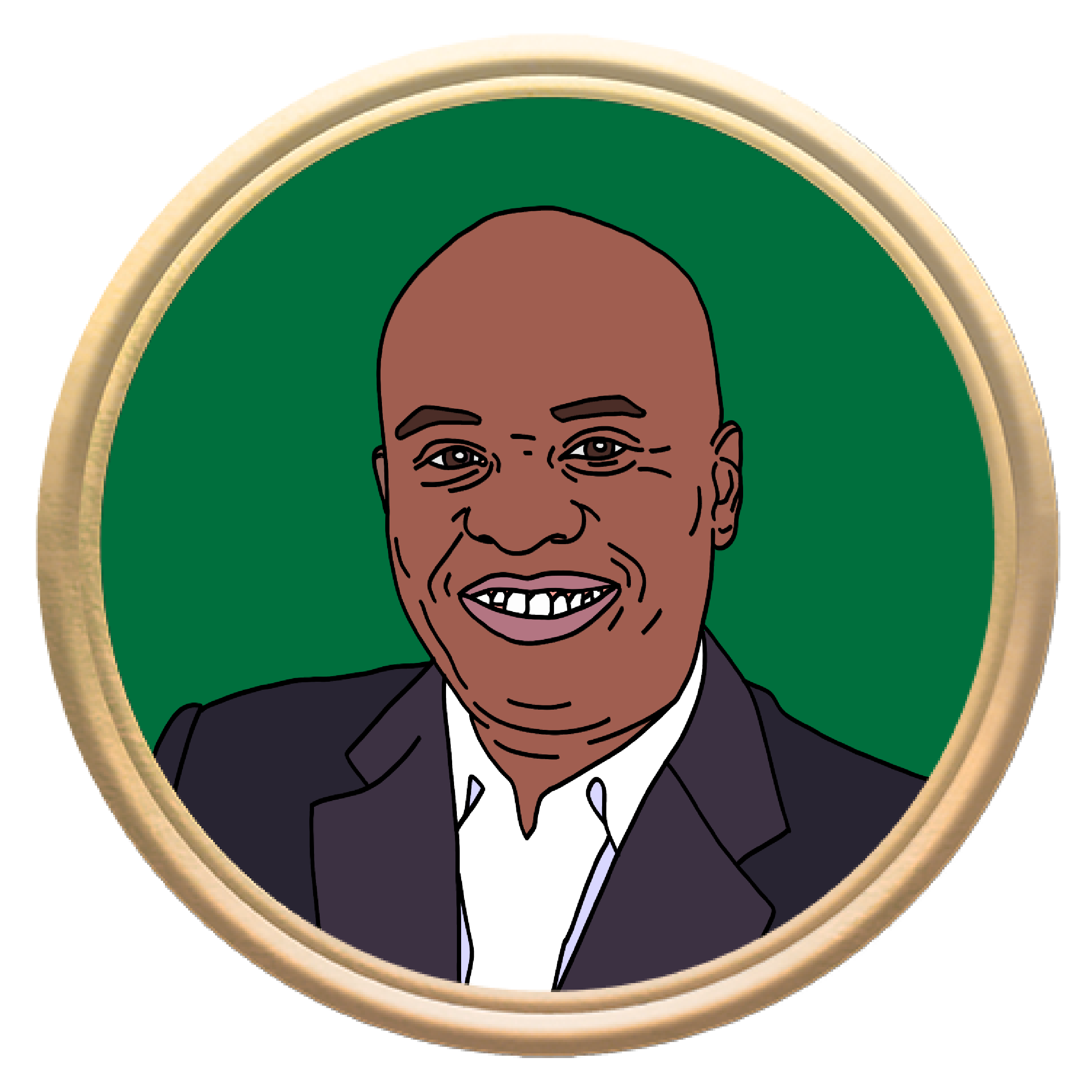 Corey Barnette
Owner/CEO, District Growers and Kinfolk
This MBA and former finance guy is the only person to head both a dispensary and a growing operation in DC: He founded a cultivation center in the Langdon neighborhood and acquired Kinfolk, formerly Metropolitan Wellness Center, a dispensary that's relocating from Eastern Market to Mount Vernon Triangle. Barnette is often a spokesman for the local industry, testifying on the Hill and advocating for inclusivity within the business.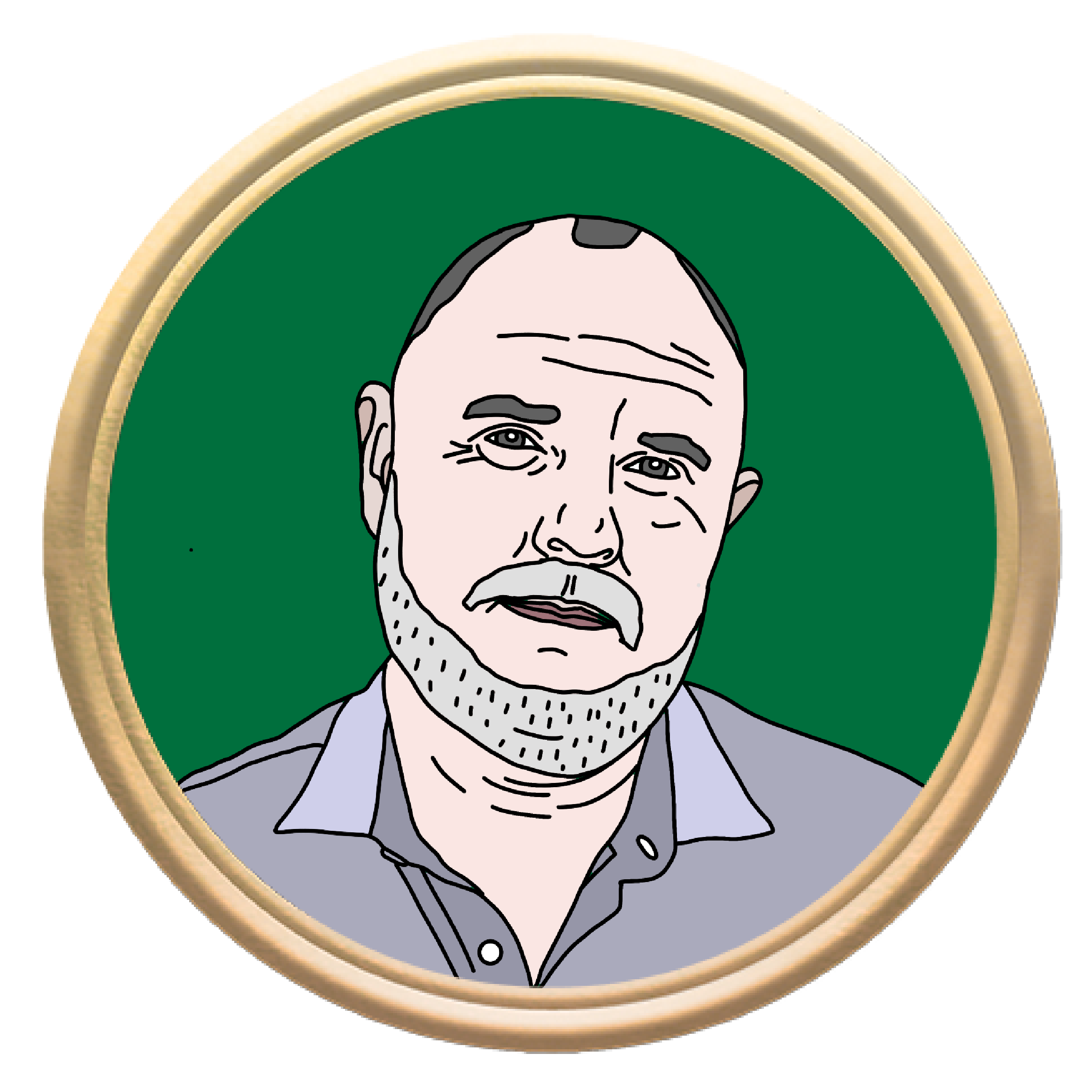 Erich Mauff
Cofounder/president, Jushi
Mauff is used to the competitive world of Big Cannabis: Before working at Deutsche Bank for nearly two decades, he rowed in the Olympics. Last year, his company acquired one of five licensees in Virginia's inaugural class of "pharmaceutical processors"—facilities that house every step of the medical-cannabis process, from seed to sale. With a dispensary open in Manassas (called Beyond/Hello) and five more slated to open by mid-2022, Jushi-operated storefronts will be the only places to get medical marijuana in Northern Virginia.
Back to Top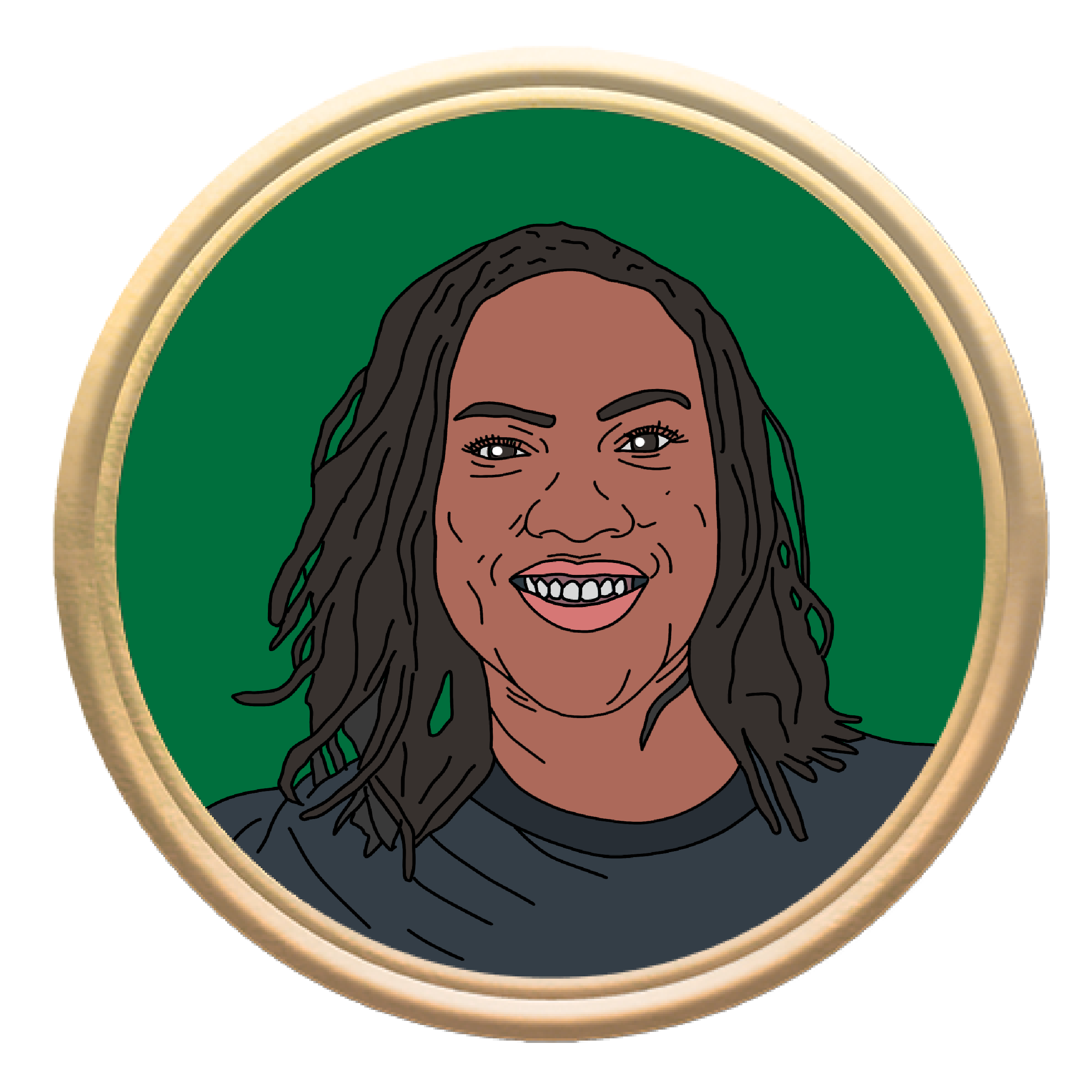 Jamila Hogan
Founder, the Green Life Learning Center and Pass the Jay
A cannabis judge who anoints prize-winning "strain hunters" at international contests—"When I say it's good, it's good"—Mills is to weed what a master somm is to wine. She may be the most erudite kush critic in DC, using her background as a former grower to review dispensary products and locally grown flowers on her website, Pass the Jay. Mills also consults and teaches, schooling growers and consumers in the olfactory elements that differentiate pot strains and their effects. Her pitch: More education + more discerning buyers = better bud.
Back to Top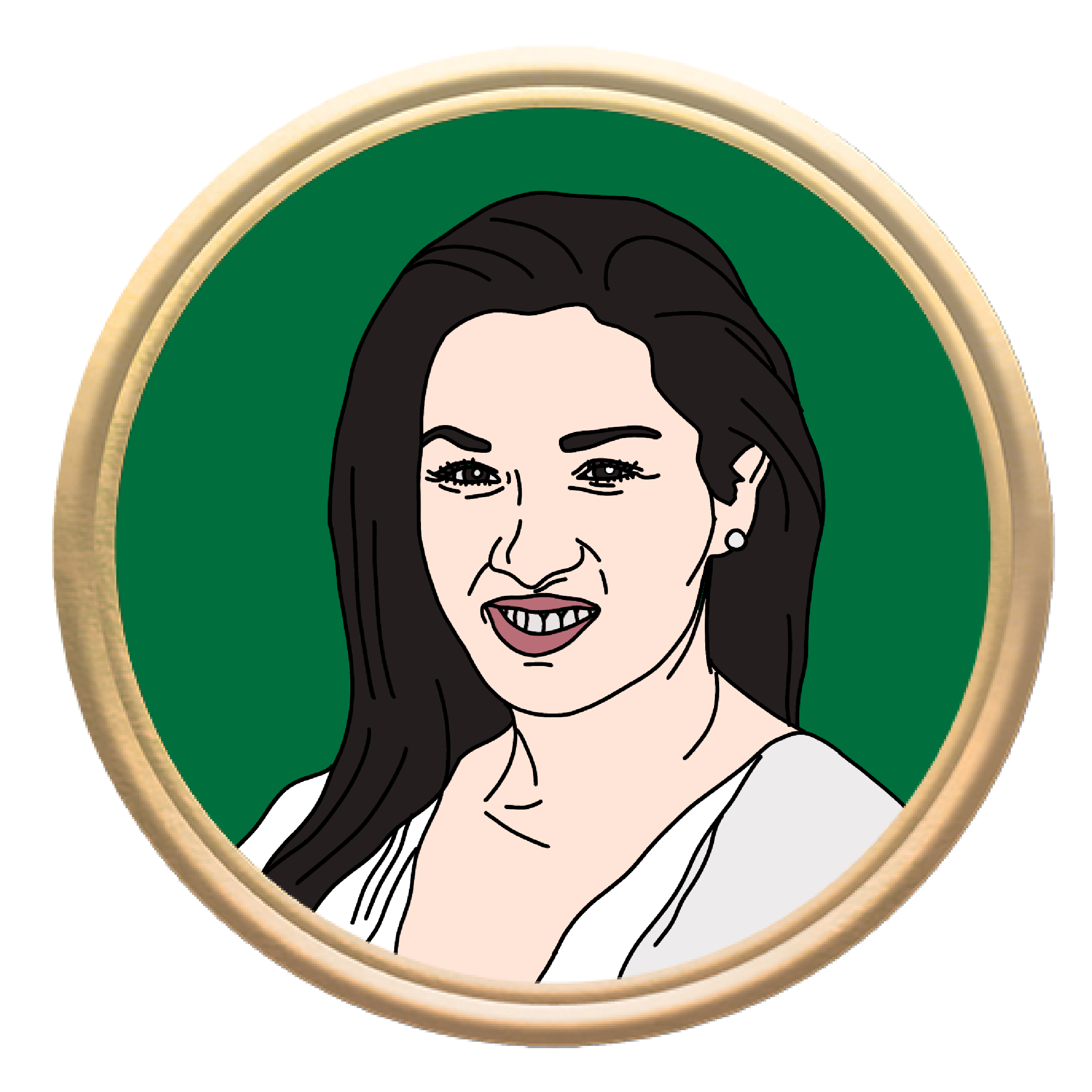 Giadha A. DeCarcer
Founder, New Frontier Data
She honed her Big Data skills working in the intelligence field and at JP Morgan Chase. Now she churns out GFN and market forecasts for weed investors and business owners. Her seven-year-old firm expanded its stake in the industry in 2018 when it bought Hemp Business Journal and again last year when it acquired Higher Data, an industry database.
Back to Top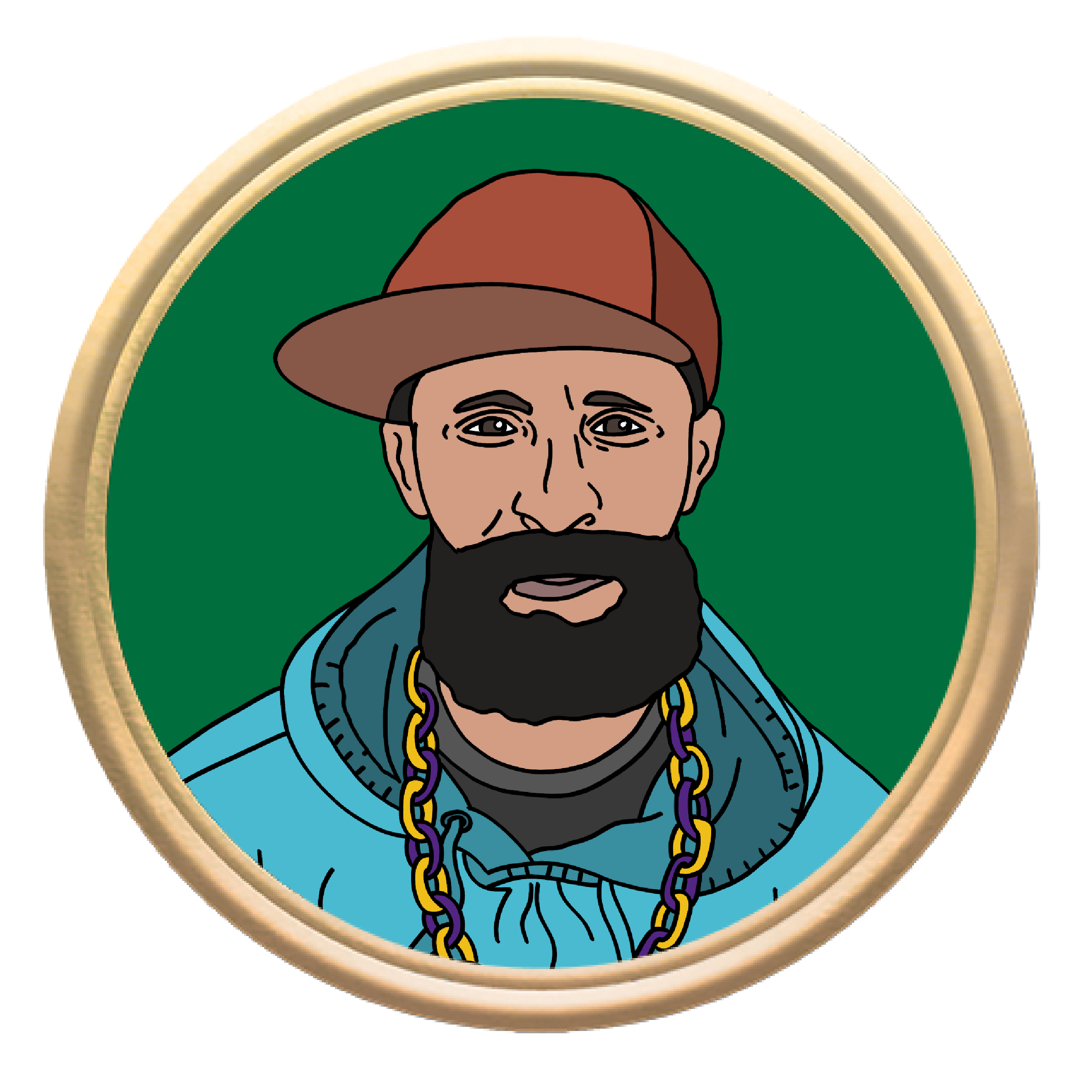 "DC Scroger"
@dcscroger
His alias derives from "scrogging," a growing technique that maximizes yield per plant—helpful for pot growers in DC, where residents are restricted to six flowering plants apiece. He teaches classes for serious homegrowers, throws Bring Your Own Bucket soil-mixing parties, and preaches the virtues of self-sufficiency on his Instagram.
Back to Top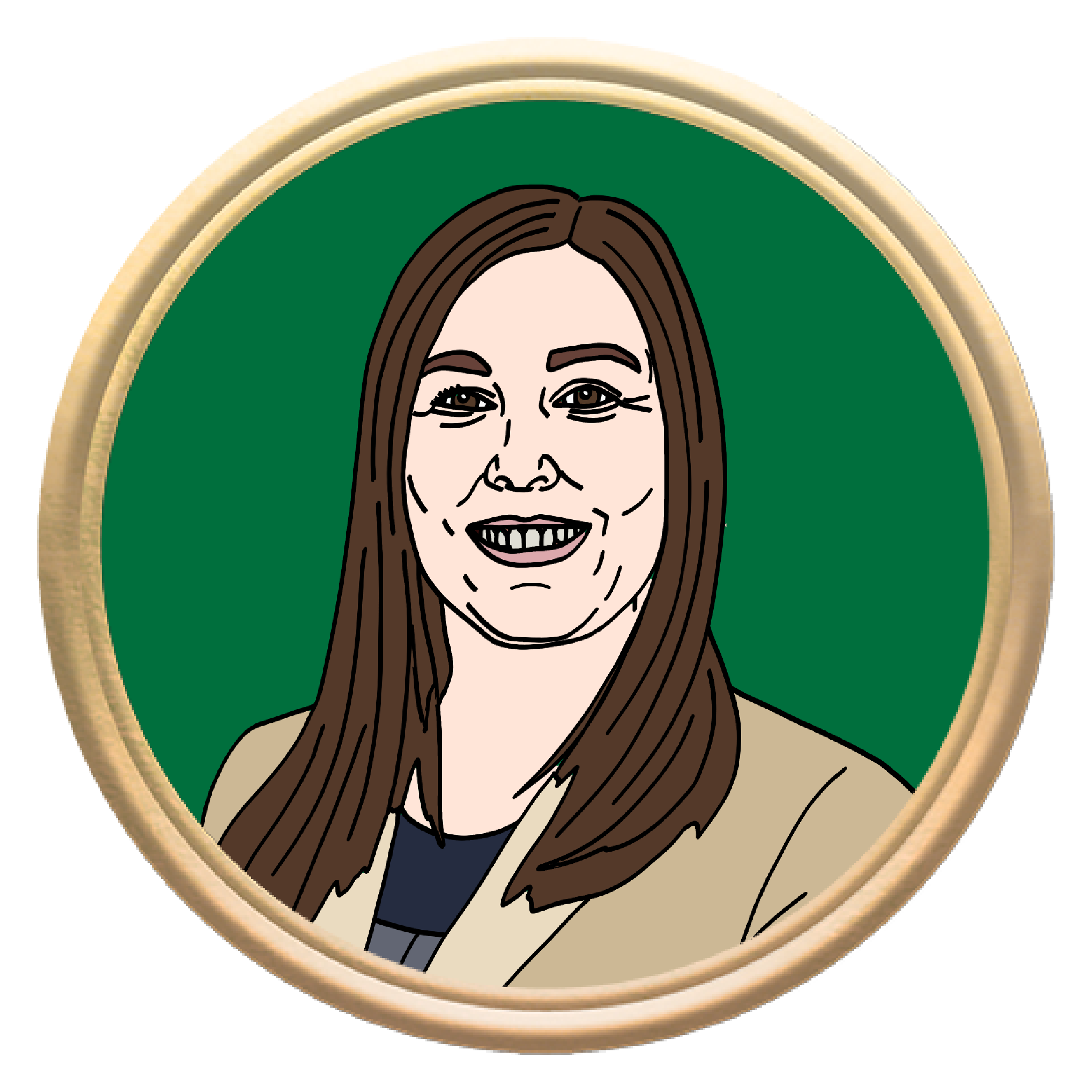 Leah Sera
Director, MS Program in Medical Cannabis Science and Therapeutics, University of Maryland School of Pharmacy
Sera oversees the first medical-marijuana master's degree in the country, helping train the next generation of cannabis professionals. The two-year-old program covers the scientific, cultural, and political aspects of weed—from a distance. Because of federal laws, neither Sera nor her 400 students can actually touch what they're studying.
Back to Top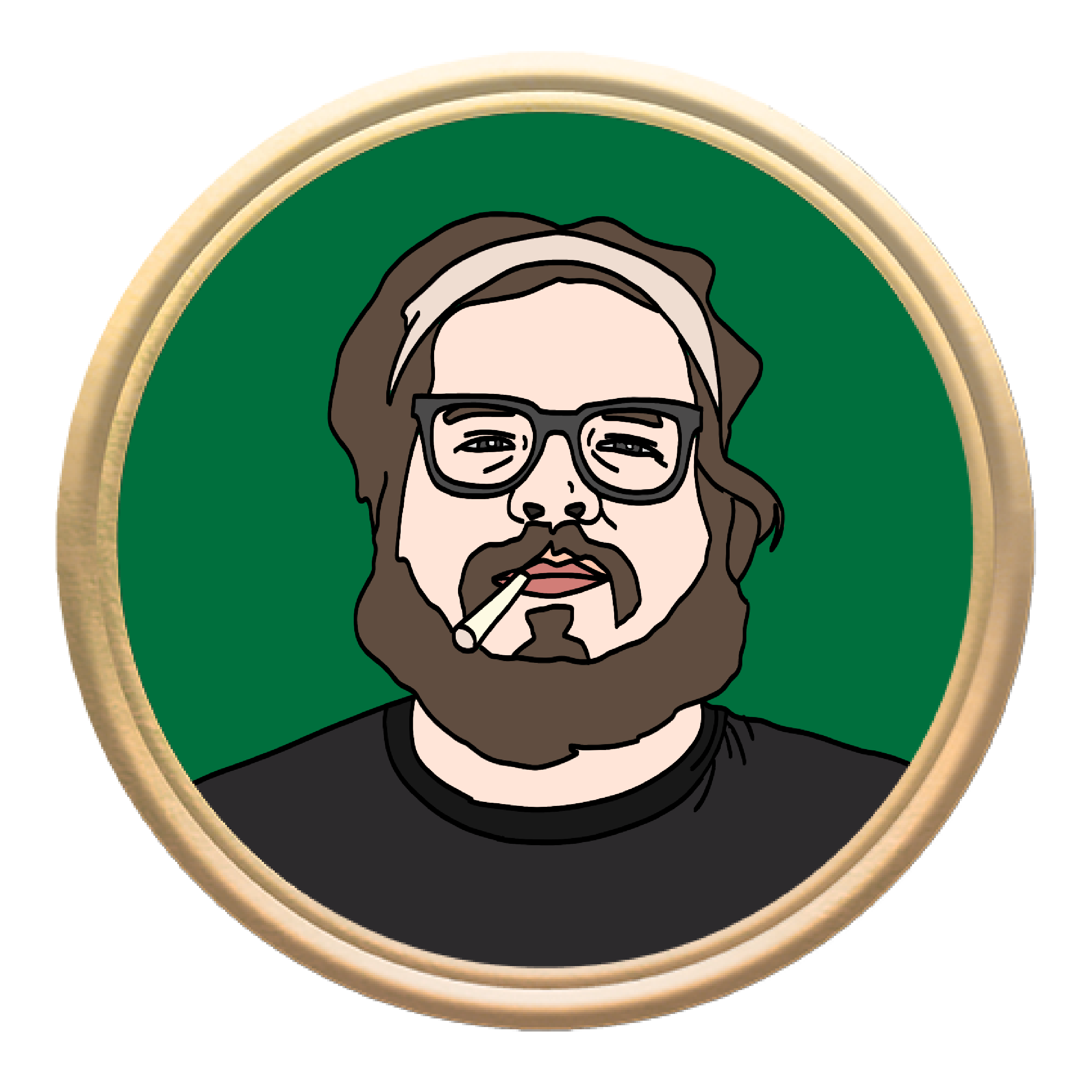 Mark Nagib
Co-owner/creative director, Pink Fox
After being laid off from their lobbying-firm gigs a few years ago, Nagib and his partner, who goes by "Keo," started developing DC-centric designs for their high-end gifting company. (Gifters sell token items and give pot away for free, a workaround of District law.) Instead of cheap stickers or trinkets, Pink Fox sells limited-edition loungewear, vibing weed-as-your-best-life. Naturally, Nagib and Keo also host a podcast.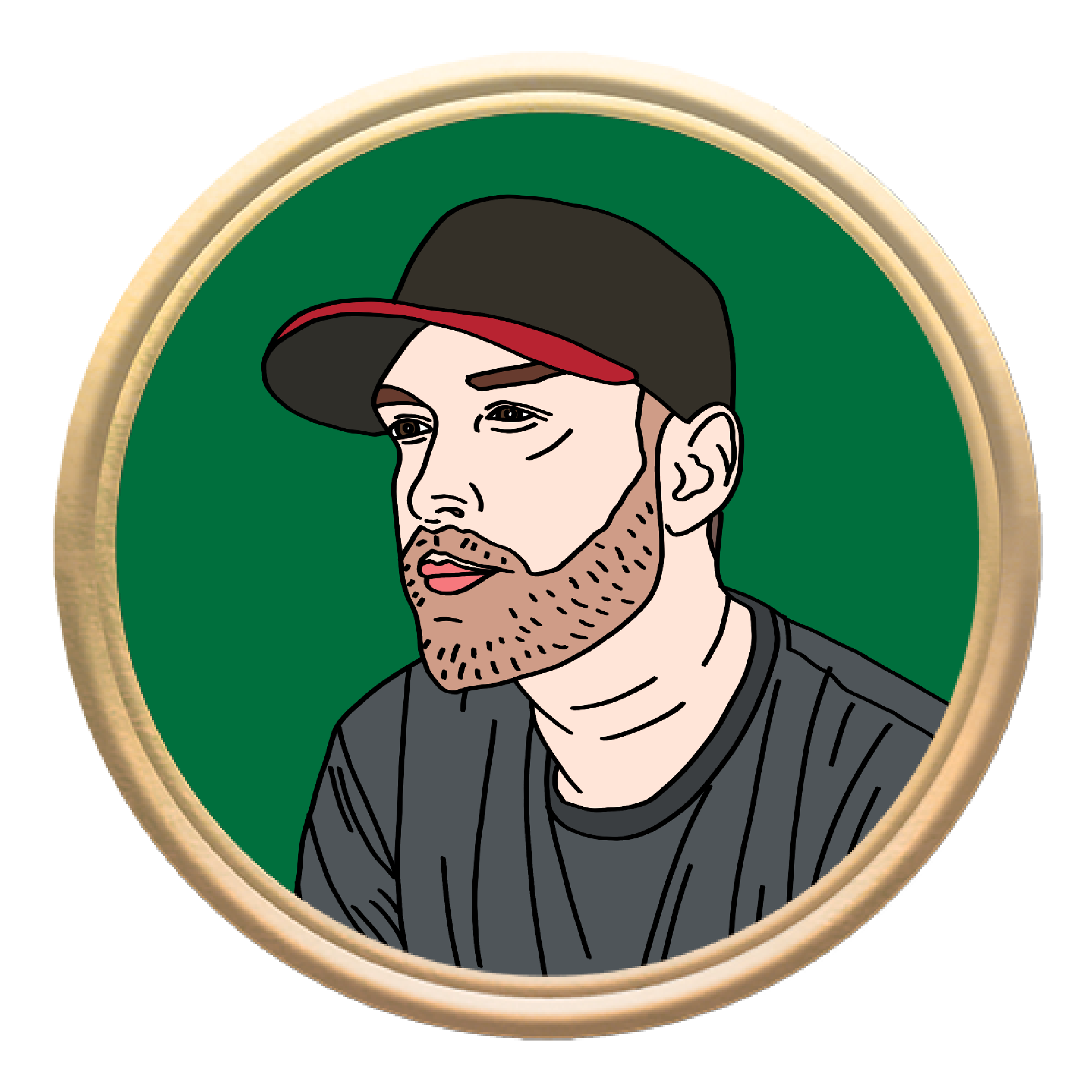 Davis Clayton Kiyo
Owner/CEO, Myster and Octave
His two local storefronts shuttered after a 2016 police raid at one of them, but the Bethesda native continues to sell Myster's high-end hardware online. The accessories—including the best-known all-in-one Stashtray, inspired by minimalist and modern design—are crafted to be cool enough for the Insta generation but also appeal to the clean-cut sensibilities of a corporate type. Octave, a new venture launched last year, makes high-tech smoking ware for the techy stoner crowd.
Back to Top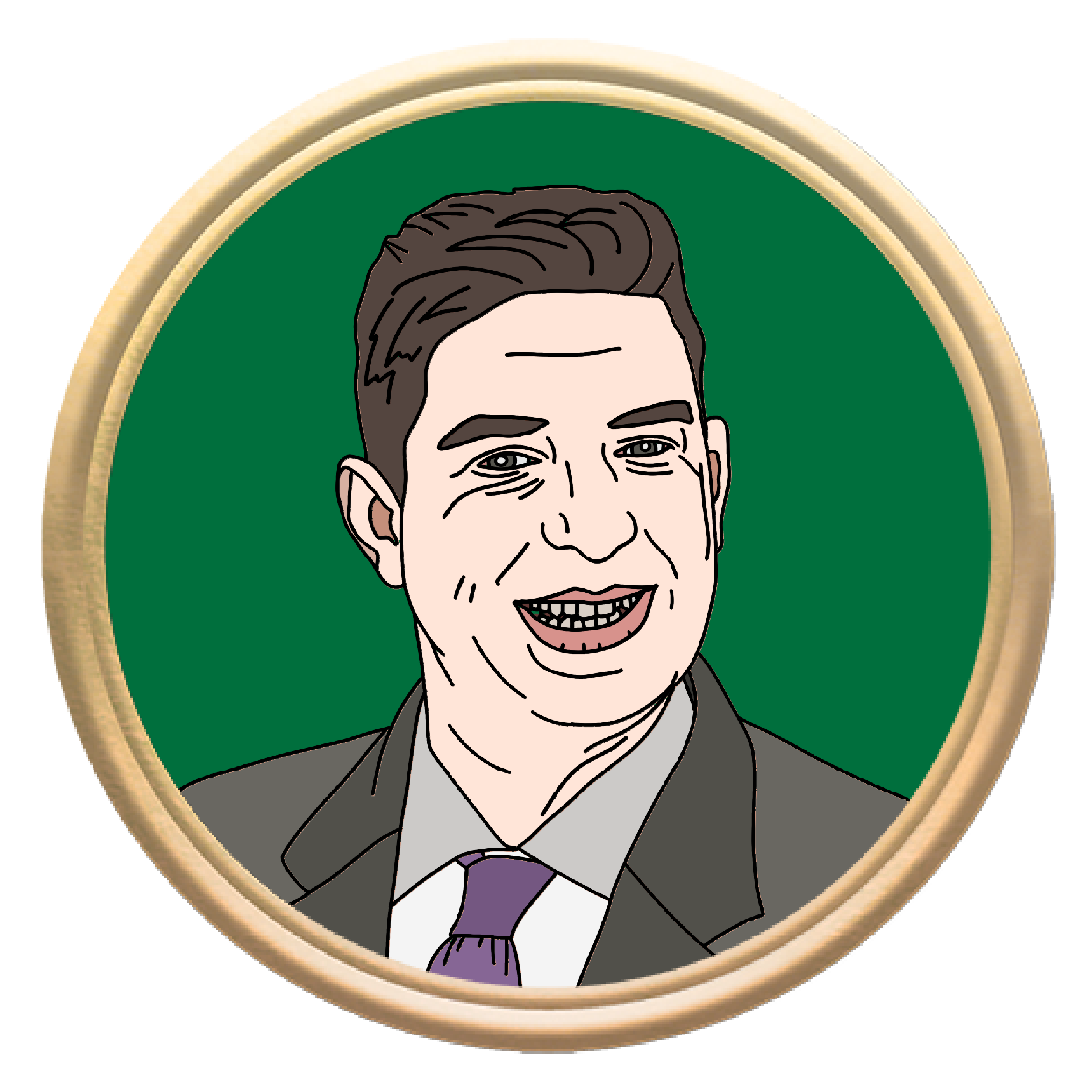 Michael J. Correia
Director of government relations, National Cannabis Industry Association
Before becoming Big Pot's head lobbyist in 2013, he worked for its prototypical enemy: Republicans. He spent a decade-plus on the Hill and was director of federal affairs at ALEC, the clearinghouse for conservative legislation. Today at NCIA he represents more than 1,000 cannabusinesses.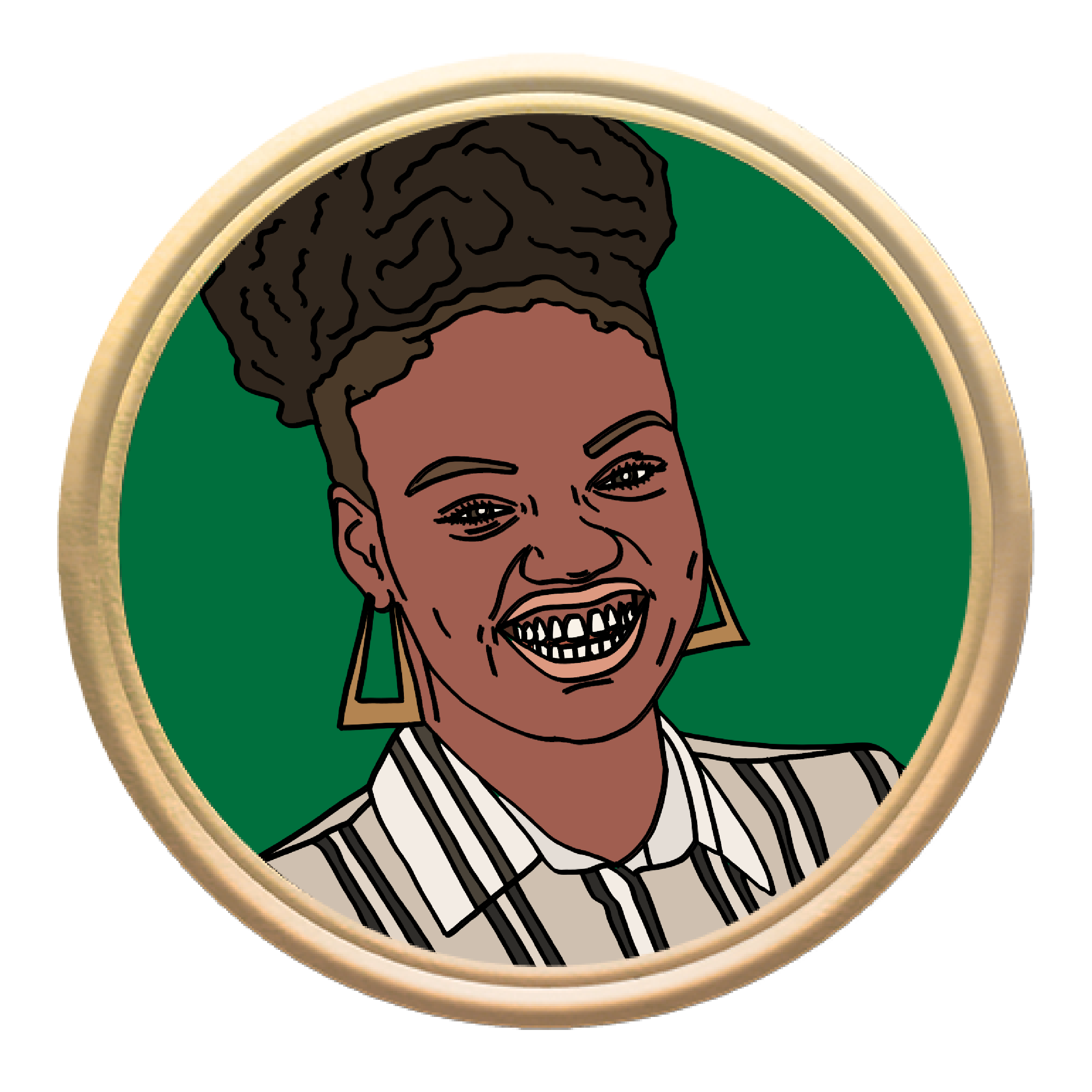 Queen Adesuyi
Policy manager, Drug Policy Alliance
The 26-year-old Bronx native saw the disparate impacts of pot policing on her hometown versus at her alma mater, Georgetown. Now she lobbies for racial justice in weed policy, pushing for federal criminal-justice reform in Congress and for equity in how the District regulates the industry.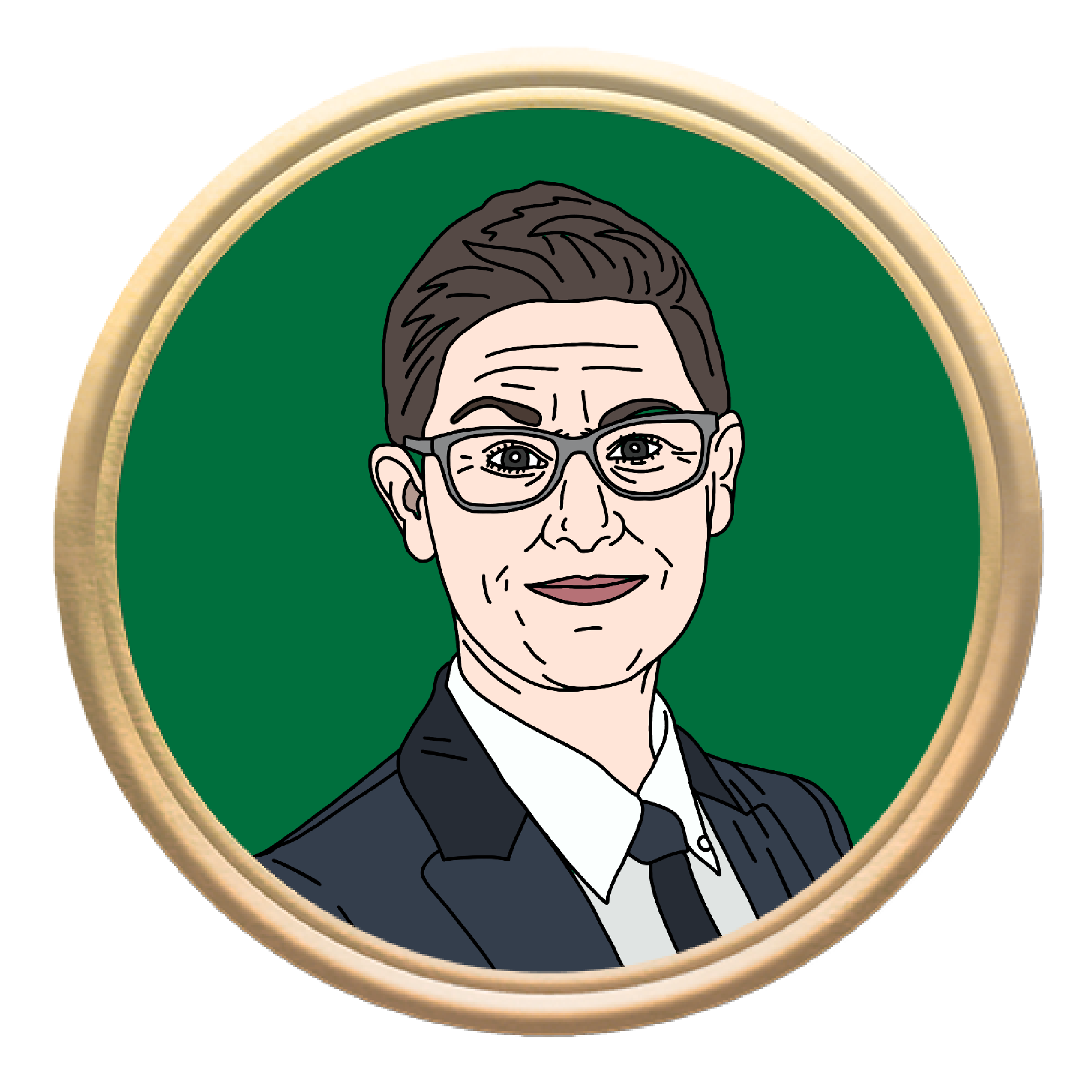 Jenn Michelle Pedini
Executive director, Virginia NORML; development director, NORML
A veteran of Disney World and corporate marketing, Pedini has a background in storytelling, which has been useful at NORML's chapter in the Old Dominion. During the 2021 legislative session, Pedini's years-long effort to get Virginia to legalize recreational marijuana was successful—a first among Southern states.
Back to Top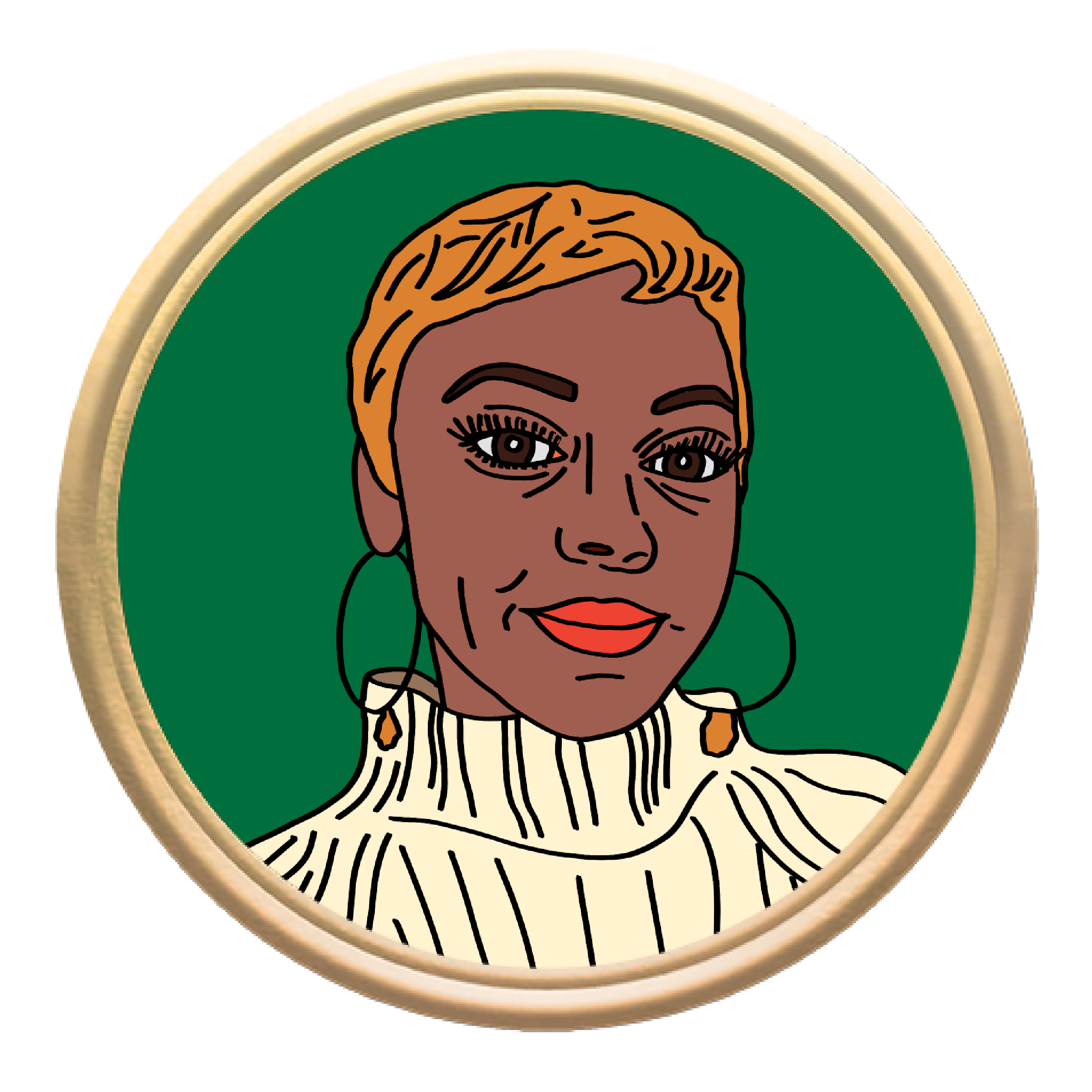 Diamond Riley
Founder, DC Bake Shop
The former pop-up player has been an innovator in edibles. She gifts Milk Bar–inspired treats and pizzas with sativa-infused sauce to people who make top-dollar donations; a half dozen cupcakes go to a donor of $110, for instance. Pre-pandemic, Riley brought cannabis programming to the Wing coworking club.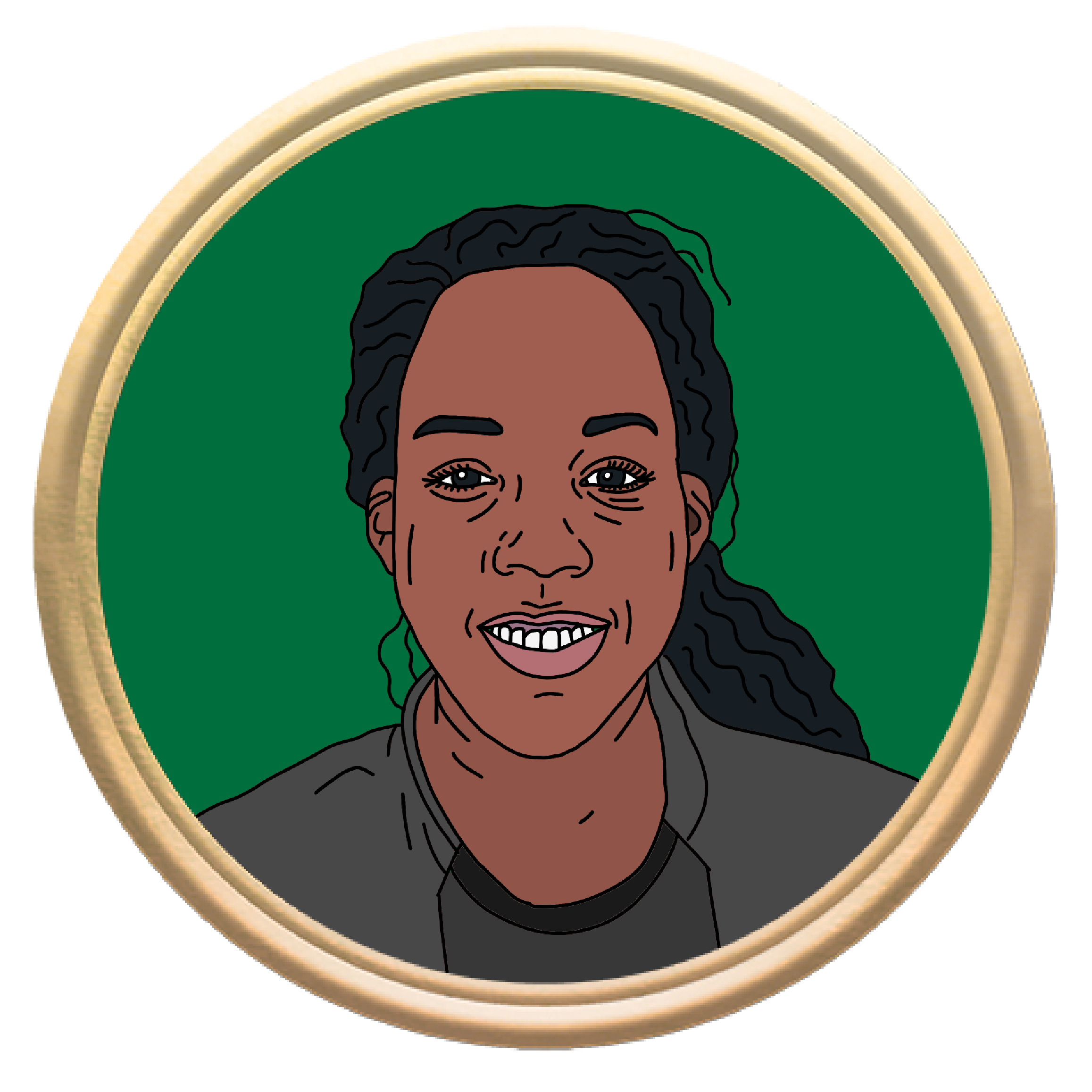 Jazmine Moore
Owner/CEO, Green Panther Chef
Diagnosed with Crohn's disease in 2007, the chef weighed 84 pounds and was desperate for relief, which she found by infusing juice with cannabis. Today Moore caters spreads of edibles for patients and parties, dosing niçoise salads and coq au vin for up to $10,000 per spread. She also has a line of CBD condiments designed to aid gut health.
Back to Top
Adam Eidinger and Nikolas Schiller
Founders, DC Marijuana Justice
Their fame in local pot circles goes back to 2011, when police raided the Capitol Hemp store that Eidinger then co-owned. (He avoided prosecution by closing the shop.) Schiller and Eidinger later formed their advocacy group, helping craft and pass Initiative 71, the ballot measure that legalized pot possession in the District. When it became law in 2015, Mayor Bowser awarded Eidinger a "420" license plate. Now that the city is debating full legalization, expect to see more of their joint effort—Eidinger getting handcuffed for the cause (he's currently at 26 arrests) and Schiller staying behind to tell the story.
Back to Top
Meredith Kinner and Johnny McGowan
Partners, Kinner & McGowan
They opened their litigation practice in 2015, becoming one of the first firms to dedicate themselves to DC's cannabis market. The Capitol Hill–based duo help cannabusinesses unravel the Gordian knot of banking, zoning, and licensing regulations in a shifting legal landscape.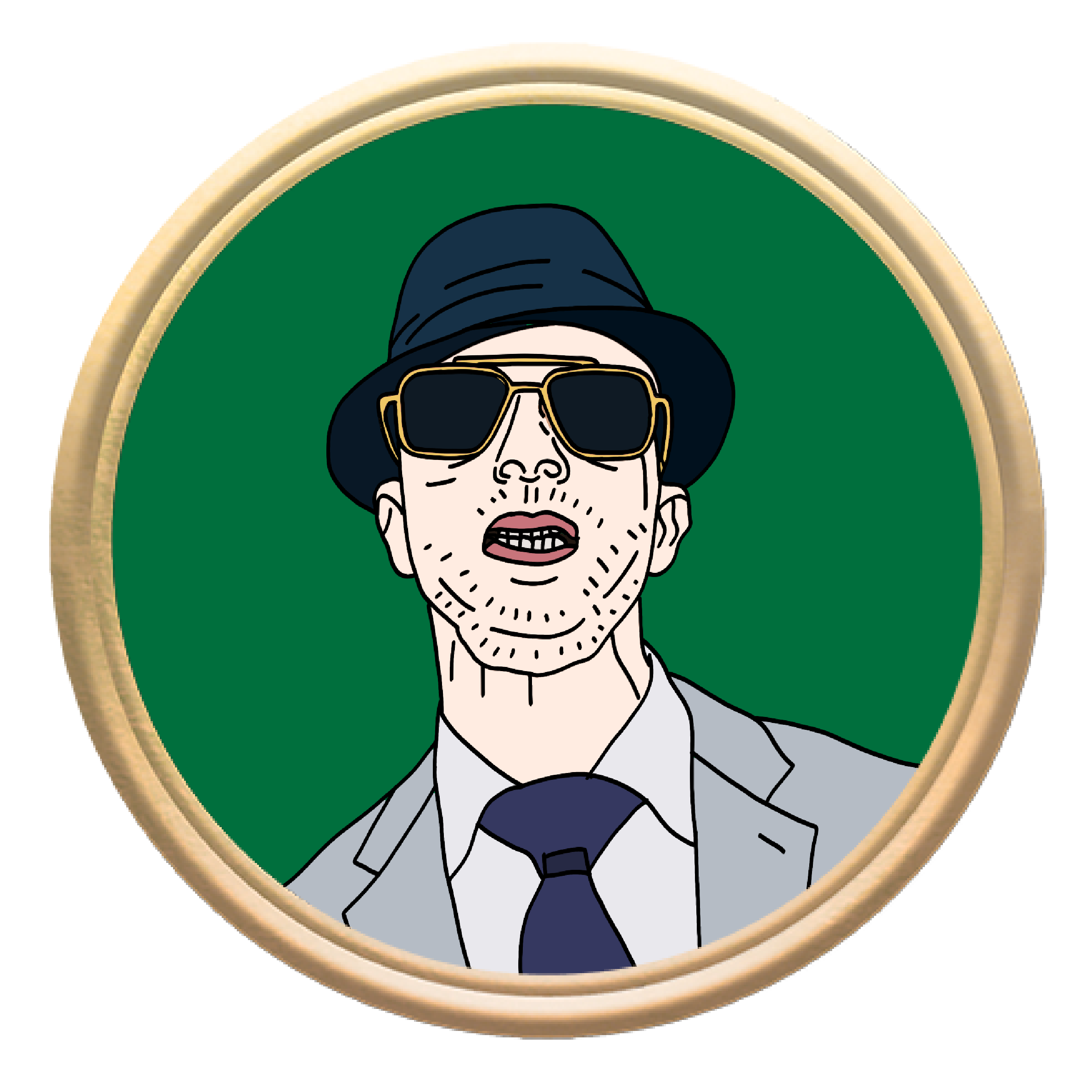 Lonny Bramzon
Owner, Street Lawyer Services
A Miami-raised criminal-defense attorney with a weed side hustle, Bramzon started an H Street gifting operation to market his Silver Spring law firm: The shop sells coupons for legal services, and the weed is free. His "budtenders," a fleet of young women who work the counters (and call themselves SLS Women), help market the shop to their own micro-influencer followings and are at work with Bramzon to develop a women-focused pot line. He also just launched an expungement-advocacy campaign to get DC-area courts to wipe records clean of weed-related convictions.
Back to Top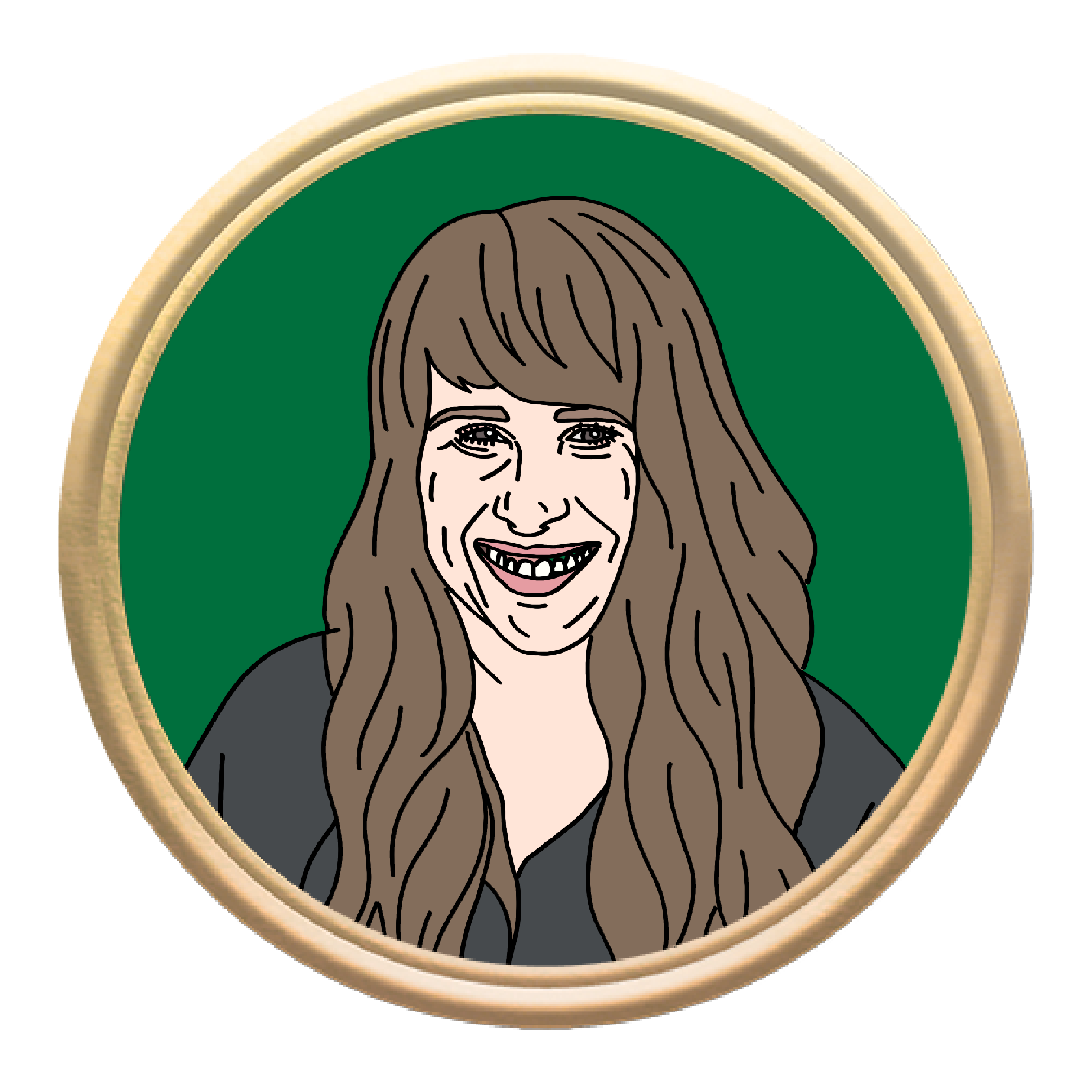 Natalie done
Reporter, Politico
When Politico launched its pot vertical a year and a halfago, it became the first mainstream publication with a cannabis team. Fertig, its federal-policy reporter, covers everything pot-related on Capitol Hill, from financial regulation to agriculture and criminal justice. It's "the ultimate policy-reporting job," she says, "because it's completely new."
Back to Top
7 dispensaries
8 cultivation centers
9,276 patients registered
Back to Top
19 dispensaries
0 cultivation centers
22,455 patients registered
Back to Top
8 dispensaries
1 cultivation center
12,952 patients registered
Back to Top
4 pharmaceutical processors
0 Pounds of flower sold. That's because the Commonwealth's current medical program is limited to non-combustible forms such as oils, creams, and capsules.