Netflix Original Movies Coming in 2021 & Beyond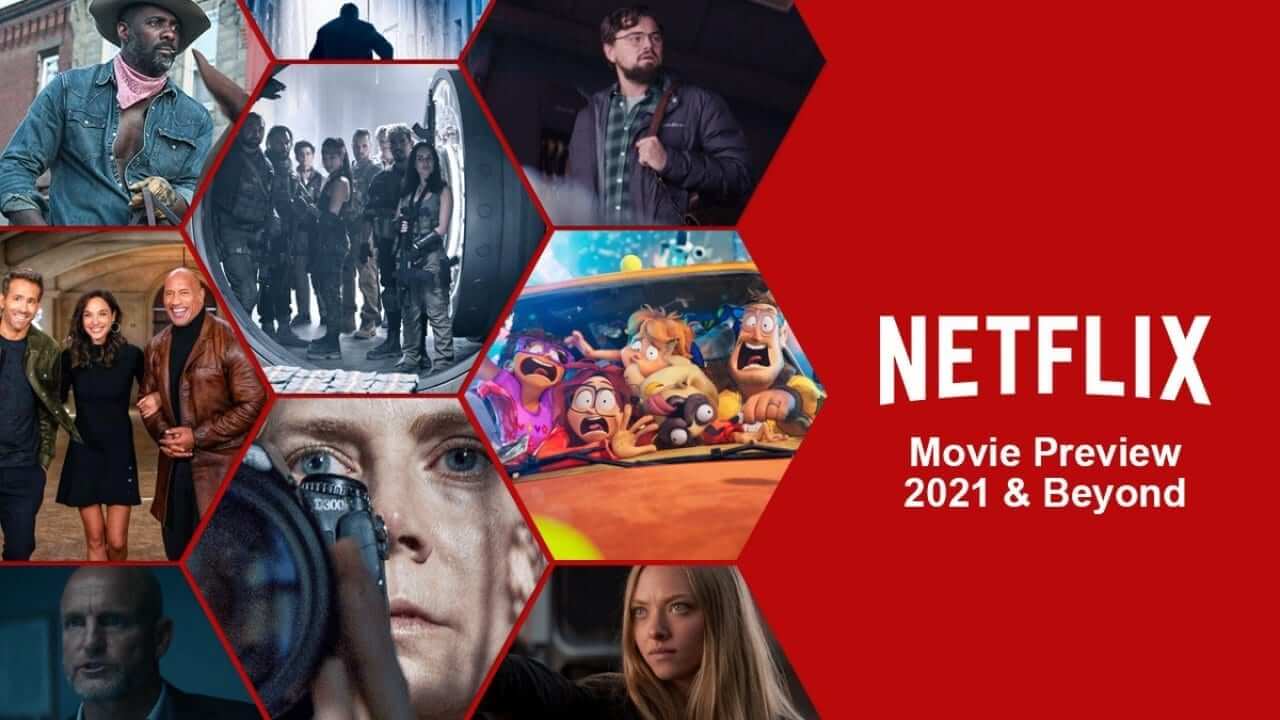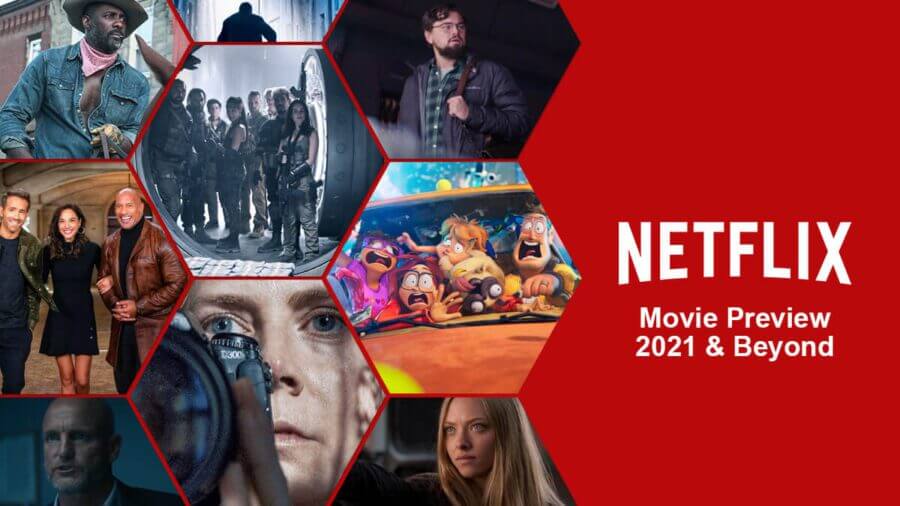 Welcome to our biggest preview ever looking at all the Netflix Original movies coming to Netflix globally in 2021 and beyond. 
Netflix has been releasing hundred over 100 movies every single year for the past few years and that looks to be ramping up both in terms of quantity and quality with huge talent behind and in front of the cameras. Not only that, Netflix's strategy involves talent from all over the world making it truly formidable.
On January 12th, Netflix lifted the lid on its 2021 lineup and we've adjusted this article to have all the of the confirmed movies for 2021 below and then go into other movies in development in the beyond section.
Now it's important to state this isn't every movie in development. We actually don't think we've even covered half of the movies currently on their way but we had to put this out eventually.
So without further ado, here's our massive preview of movies confirmed for 2021 and some of the biggest titles coming beyond.
---
Netflix Original Movies Confirmed for 2021
Army of the Dead
Genre: Horror
Director: Zack Snyder
Cast: Dave Bautista, Ella Purnell, Omari Hardwick, Tig Notaro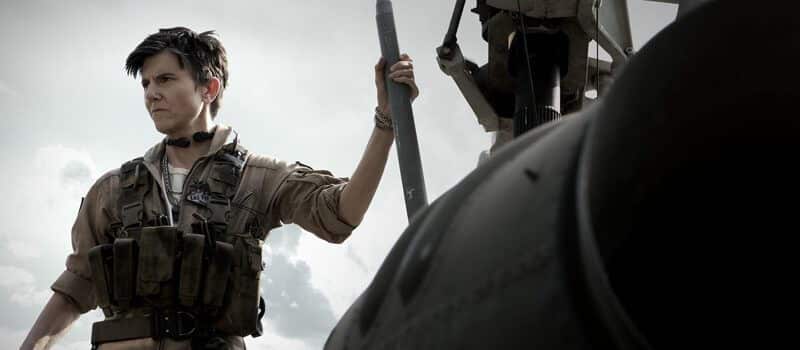 In the mood for zombies? Zack Snyder who is currently in high demand completed filming for Army of the Dead in 2020 but with several changes to the cast to be done in post-production, it was pushed back.
The movie release is set to only be the beginning of Army of the Dead on Netflix with a prequel and anime series also planned.
---
A Castle for Christmas
Director: Mary Lambert
Genre: Christmas
Cast: Brooke Shields, Cary Elwes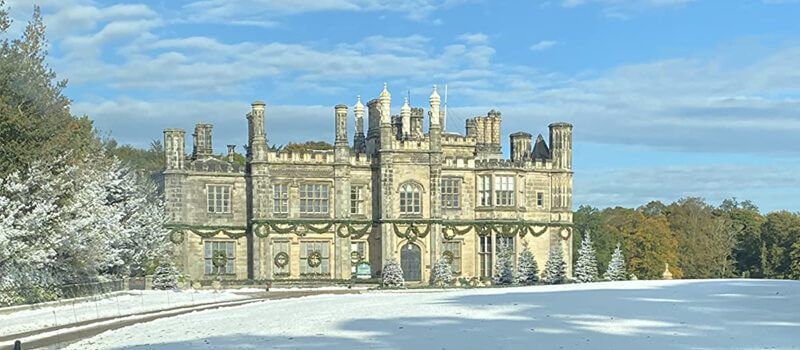 One of the many Christmas movies in development includes A Castle For Christmas which comes from the director of Pet Semetary from 1989.
The movie follows a writer who travels to Scotland looking to buy a castle but butts heads with the current owner.
Filming reportedly started in late September 2020.
---
Awake
Director: Mark Raso
Genre: Sci-fi
Cast: Jennifer Jason Leigh, Gina Rodriguez, Frances Fisher, Barry Pepper, Finn Jones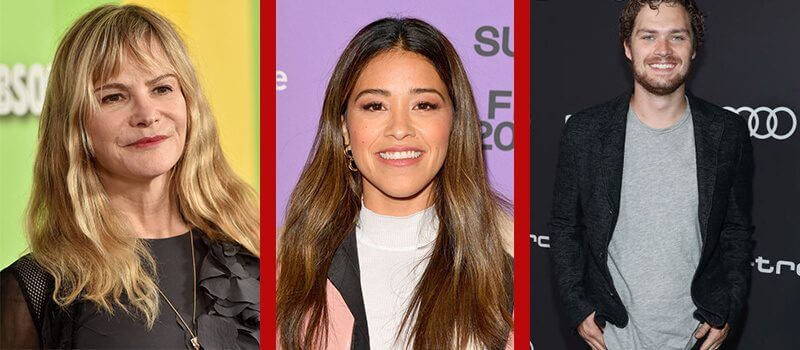 This sci-fi thriller follows a mother and daughter looking for a solution that rendered technology useless and humans unable to sleep.
---
A Week Away
Director: Roman White
Genre: Musical
Cast: Bailee Madison, David Koechner, Sherri Shepherd, Kevin Quinn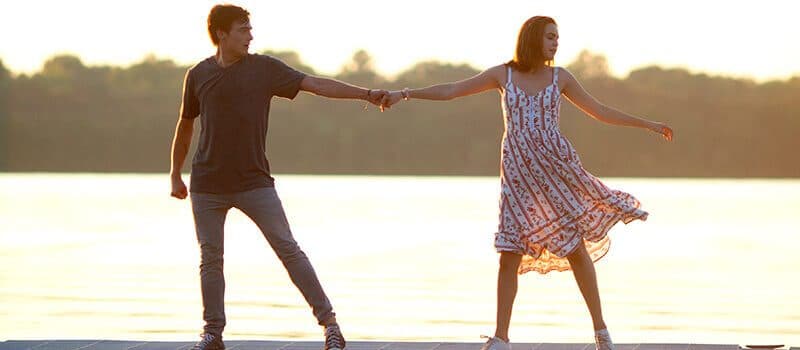 Faith-based musical from Roman White who is behind Summer Forever and Taylor Swift's You Belong with Me.
Here's what you can expect from the musical:
"Nowhere left to go, Will Hawkins finds himself at camp for the first time. His instinct is to run, but he finds a friend, a father figure and even a girl who awakens his heart. Most of all, he finally finds a home."
---
A Boy Called Christmas 
Director: Gil Kenan
Genre: Christmas, Family
Cast: Henry Lawfull, Toby Jones, Sally Hawkins, Kristen Wiig, Michiel Huisman, Stephen Merchant, Jim Broadbent, Maggie Smith
Based on a novel by popular British author, Matt Haig, A Boy Called Christmas looks like a real family treat for the 2021 festive season.
A bit like Netflix's Klaus, we have another origin story about Santa Claus's roots. The movie follows a young boy called Nikolas, who journeys to the snowy North Pole to find out more about his past, and his Christmas destiny.
---
Afterlife of the Party 
Director: Stephen Herek
Genre: Drama, Fantasy
Cast: Victoria Justice, Midori Francis, Spencer Sutherland
Our protagonist is a social butterfly, whose plans are scuppered when she unexpectedly dies during her birthday week. Fortunately, she's given a second chance to right her wrongs on earth, and prove she deserves her place in that big VIP room in the sky…
---
Bad Trip 
Director: Kitao Sakurai
Genre: Comedy, Hidden Camera
Cast: Eric Andre, Lil Rel Howery, Tiffany Haddish, Michaela Conlin
If you've been missing out on road trips with your buddies in 2021, you can live vicariously through Bad Trip. Produced by the minds behind Jackass and Bad Grampa, this new movie is part scripted buddy-comedy, and part hidden-camera hijinks. Expect plenty of bad taste humor and goofy pranks.
---
Beauty 
Director: Andrew Dosunmu
Genre: Drama, Romance
Cast: Niecy Nash, Aleyse Shannon, Giancarlo Esposito, Gracie Marie Bradley, Kayle Bary, Michael Ward, Sharon Stone
A gifted young Black woman, Beauty, has a lucrative music career ahead of her. As she is pulled this way and that by the expectations of her family, her best friend, and her record label, Beauty struggles to remain true to herself.
---
Beckett 
Director: Ferdinando Cito Filomarino
Genre: Thriller
Cast: John David Washington, Alicia Vikander, Boyd Holbrook, Vicky Krieps
A couple's vacation turns into their worst nightmare when they become embroiled in a dark conspiracy at the hands of violent perpetrators.
---
Blonde
Director: Andrew Dominik
Genre: Drama, Biopic
Cast: Ana de Armas, Adrien Brody, Bobby Cannavale, Julianne Nicholson, Lily Fisher, Caspar Phillipson, Toby Huss, Sara Paxton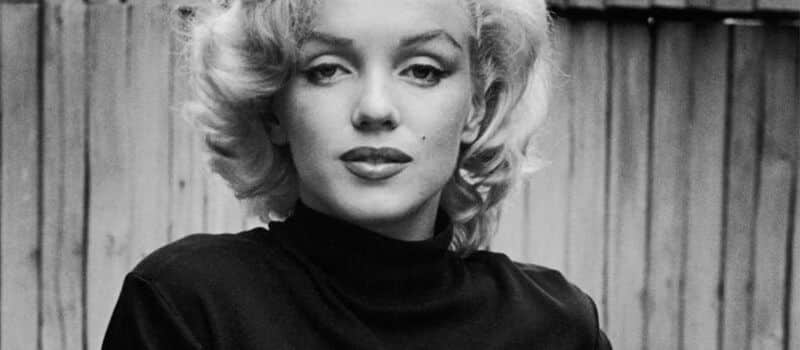 Based on the 2000 novel of the same name, this biopic is a reimagining of the tragic life of Marilyn Monroe (played by Ana de Armas). Adrien Brody stars as Monroe's husband, The Playwright (AKA Arthur Miller) and Caspar Phillipson stars as JFK. This will be the fifth time he's played the late president: Phillipson previously filled the role in the 2016 biopic, Jackie, the short film The Speech JFK Never Gave, the History Channel TV drama Project Blue Book, plus a number of stage performances.
---
Bruised
Director: Halle Berry
Genre: Drama, Sports
Cast: Halle Berry, Adan Canto, Sheila Atim, Stephen McKinley Henderson, Shamier Anderson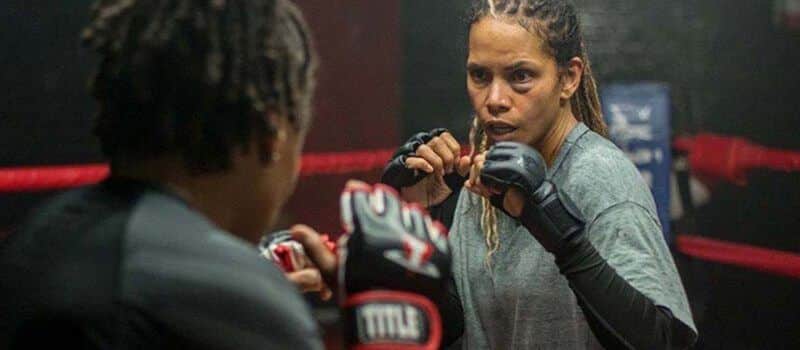 Halle Berry makes her directorial debut in this drama about a disgraced MMA fighter trying to turn her life around by hoping to defeat one of the rising stars in the sport. Berry also stars as the protagonist. The movie debuted at the Toronto Film Festival and was quickly picked up by Netflix. The movie reportedly cost Netflix close to $20 million.
---
Concrete Cowboy
Director: Ricky Staub
Genre: Western, Drama
Cast: Idris Elba, Caleb McLaughlin, Jharrel Jerome, Byron Bowers, Lorraine Toussaint, Clifford 'Method Man' Smith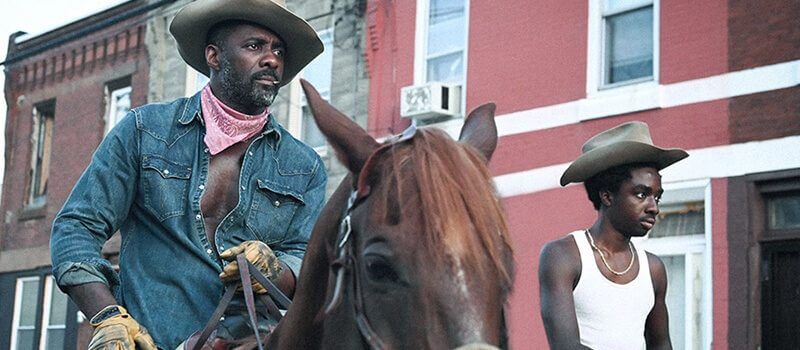 Another pickup now from the Toronto Film Festival, featuring action legend Idris Elba and Stranger Things' Caleb McLaughlin.
Concrete Cowboy is a new take on the Western genre. It covers urban cowboys living in Philadelphia and a 15-year-old boy sent to his estranged father who explores the community.
---
Don't Look Up
Director: Adam McKay
Genre: Comedy
Cast: Leonardo DiCaprio, Jennifer Lawrence, Rob Morgan, Jonah Hill, Tyler Perry, Timothee Chamalet, Ron Perlman, Cate Blanchett, Meryl Streep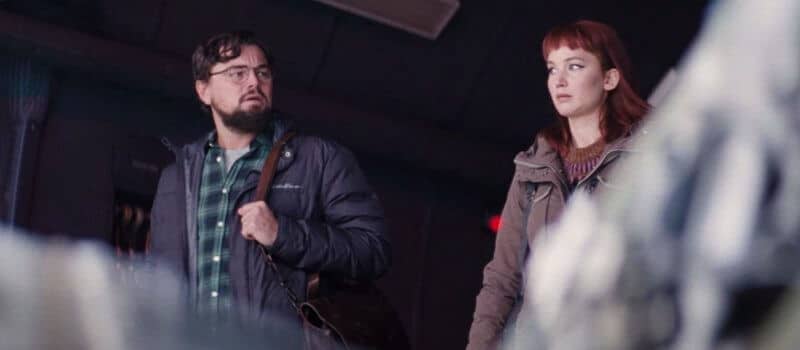 This is one of the biggest movies Netflix has ever assembled. Its cast alone is absolutely huge with Leonardo DiCaprio, Jennifer Lawrence, Timothée Chalamet, Cate Blanchett, Meryl Streep, and Johah Hill all attached.
The movie follows two astronomers who come up against a brick wall when trying to warn the world's media of a giant meteorite hurtling towards Earth.
---
Escape from Spiderhead 
Director: Joseph Kosinski
Genre: Action, Sci-Fi- Mystery, Thriller
Cast: Chris Hemsworth, Miles Teller, Jurnee Smollett, Mark Paguio, Tess Haubrich
Set in the near future, two young convicts grapple with their pasts in a facility run by a brilliant visionary, who experiments on inmates with emotion-altering drugs.
---
Fear Street Trilogy
Director: Leigh Janiak
Genre: Horror, Drama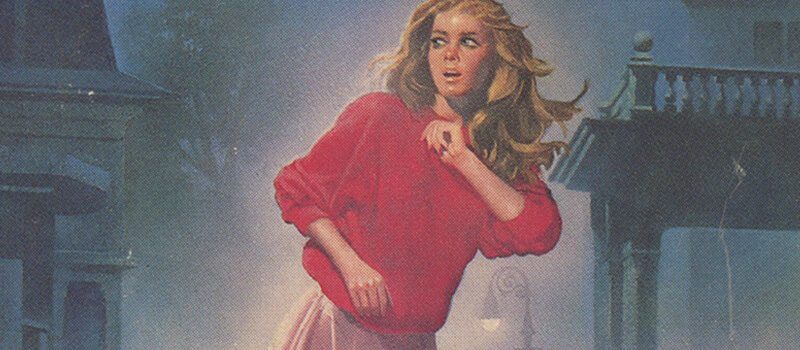 If you loved the work of R.L. Stine growing up, you'll be pleased to hear that Netflix has adapted the Fear Street novels into a trilogy of movies: Fear Street: 1994, Fear Street: 1978, and Fear Street: 1666. 
In 1994, a group of teens discover that the weird events that have plagued their hometown (Shadyside, Ohio) for generations are no coincidence. They're the results of a centuries-old curse, and these kids may be its next victims…
The Fear Street trilogy will be available in Summer 2021.
---
Finding 'Ohana 
Director: Jude Weng
Genre: Family, Action, Adventure
Cast: Kea Peahu, Alex Aiono, Lindsay Watson, Owen Vaccaro, Kelly Hu, Branscombe Richmond, Ke Huy Quan, Brad Kalilimoku, Chris Parnell
When two Brooklyn-raised siblings spend their summer in rural Oahu, Hawaii, adventure soon ensues. On the hunt for long-lost treasure, the pair make new friends and reconnect with their somewhat neglected Hawaiian heritage. Available 29 January.
---
I Care A Lot 
Director: J Blakeson
Genre: Crime, Comedy
Cast: Rosamund Pike, Eiza Gonzalez, Dianne Wiest, Peter Dinklage, Chris Messina, Isaiah Whitlock Jr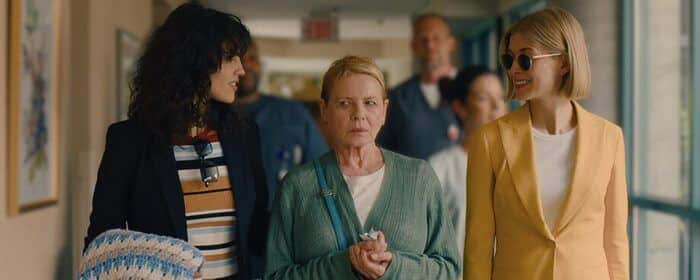 Rosamund Pike stars in her first Netflix Original as a crooked legal guardian, determined to drain her elderly wards of their life savings. Fortunately/unfortunately, she meets her match in an unassuming woman who she tries to swindle.
Check out our full article on I Care A Lot here. Available to stream from 19 February 2021.
---
Intrusion 
Director: Adam Salky
Genre: Thriller, Crime, Psychological
Cast: Freida Pinto, Logan Marshall-Green
When a husband and wife move to a small town, everything seems perfect. Unfortunately, a home invasion pretty quickly leaves the wife traumatized and unable to trust those around her. Every family's worst nightmare.
---
Kate 
Director: Cedric Nicolas-Troyan
Genre: Crime, Thriller, Drama
Cast: Mary Elizabeth Winstead, Woody Harrelson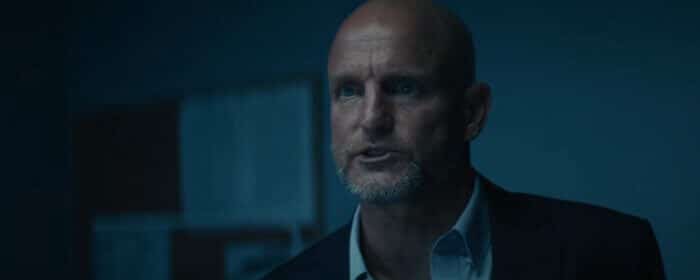 After a soon-to-be-deadly poisoning, female assassin, Kate, has less than 24 hours to reap her revenge. While in the process of getting even, she forms an unlikely bond with the daughter of one of her past victims.
---
Love Hard 
Director: Hernán Jiménez
Genre: Romantic comedy
Cast: Nina Dobrev, Jimmy O. Yang, Charles Melton, Darren Barnet, James Saito, Harry Shum Jr
Love Hard fulfills the worst nightmare of anyone who has ever tried online dating. An unlucky-in-love LA girl decides to surprise her new beau with a Christmas visit, only to find out she's been catfished. However, the guy who duped her promised to set her up with the guy she thought she was chatting to, if she pretends to be his girlfriend for the holiday season.
---
Malcolm & Marie
Director: Sam Levinson
Genre: Drama, Romance
Cast: Zendaya, John David Washington
An up-and-coming film-maker and his girlfriend are flying high after a premiere to celebrate his most recent project. However, the evening takes an unexpected turn for the worst when the couple is forced to examine the strength of their relationship.
This black-and-white arthouse piece was shot during the coronavirus pandemic. Available to stream from 5 February 2021.
---
Monster 
Director: Anthony Mandler
Genre: Drama
Cast: Kelvin Harrison Jr, Jennifer Hudson, Jeffrey Wright, Jharrel Jerome, Jennifer Ehle, Rakim Mayers, Nasir 'Nas' Jones, Tim Blake Nelson, John David Washington
Steve Harmon is a good kid: a seventeen-year-old honor student studying at an elite high school. But, his world comes crashing down when he is charged with felony murder. Monster tells the story of Harmon's complex legal battles, and the impact this has on him.
---
Moxie 
Director: Amy Poehler
Genre: Comedy, Drama,
Cast: Hadley Robinson, Lauren Tsai, Patrick Schwarzenegger, Nico Hiraga, Sydney Park, Josphine Langford, Amy Poehler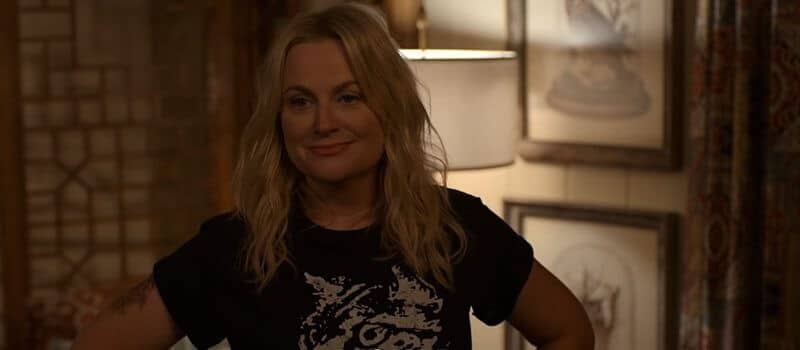 Fed up with the sexist and toxic status quo at her high school, a shy 16-year-old finds inspiration from her mother's rebellious past and anonymously publishes a zine that sparks a school-wide, coming-of-rage revolution.
---
Munich
Director: Christian Schwochow
Genre: Historical Drama
Cast: Jeremy Irons, George MacKay, Jannis Niewöhner, Sandra Hüller, Liv Lisa Fries, August Diehl, Erin Doherty, Anjli Mohindra, Martin Wuttke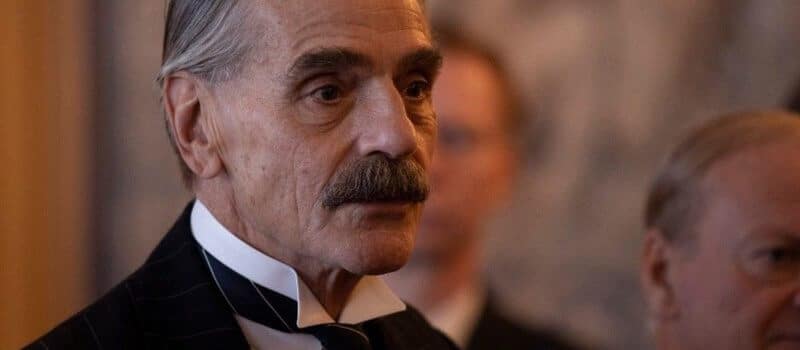 Jeremy Irons headlines the cast for this historical drama that adapts the novel of the same name by Robert Harris.
The movie follows the leading weeks up to the second World War and Neville Chamberlain's efforts to construct a peace deal.
---
News of the World
Director: Paul Greengrass
Genre: Historical, Western, Drama
Cast: Tom Hanks, Helena Zengel, Michael Covino, Fred Hechinger
Based on the novel of the same name, this upcoming movie stars Tom Hanks as a Civil War veteran who must return a young girl to her surviving family after she was abducted by Native Americans.
In the US, the release and distribution is being handled by Universal, which means it won't be on Netflix. However, viewers internationally can stream News of the World as a Netflix Original.
---
Nightbooks
Director: David Yarovesky
Genre: Family
Cast: Krysten Ritter, Lidya Jewett, Winslow Fegley
A new Halloween family movie about a young boy obsessed with scary stories and ends up being imprisoned by a witch in New York City.
The film was due to start filming in mid-October 2020 and wrap in December. Sam Raimi serves as executive producer.
---
Night Teeth
Genre: Thriller
Director: Adam Randall
Cast: Alexander Ludwig, Debby Ryan, Sydney Sweeny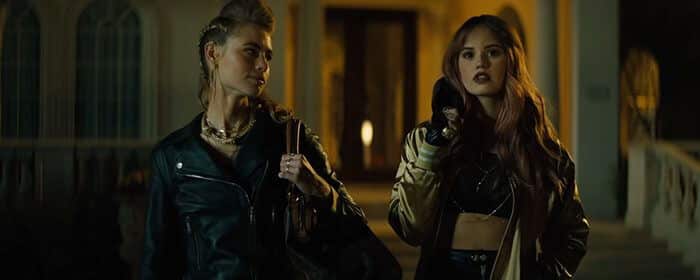 Filming in New Orleans and Los Angeles, this thriller is set to throw a spanner to the genre that is reminiscent of Knock Knock starring Keanu Reeves. It's about a chauffeur who drives two women to different parties but ends up having to fight for his life.
---
Outside the Wire 
Director: Mikael Håfström
Genre: Sci-Fi
Cast: Anthony Mackie, Damson Idris, Emily Beecham, Michael Kelly, Pilou Asbaek
This dystopian sci-fi flick follows drone pilot, Harp (Damson Idris), as he attempts to locate a doomsday divide in a deadly militarized zone. Can he find it before the insurgents do?
---
Penguin Bloom 
Director: Glendyn Ivin
Genre: Biopic, Drama, Tear-Jerker
Cast: Naomi Watts, Andrew Lincoln, Jacki Weaver
Naomi Watts plays young mother, Sam Bloom, in this inspirational true story. When Sam is seriously injured in a car accident, her family struggles to adjust to their new situation. The arrival of an injured baby magpie, whom they name Penguin, helps to change their perspective.
---
Pieces of a Woman
Director: Kornél Mundruczó
Genre: Drama
Cast: Vanessa Kirby, Shia LaBoeuf
A young couple, expecting the arrival of their first child, is left heartbroken when their home-birth goes wrong. Vanessa Kirby (The Crown) stars as the grieving mother, attempting to negotiate life alongside her loss, her loved ones, and a grueling court case against their midwife.
Coming 7 January 2021.
---
Red Notice
Director: Rawson Marshall Thurber
Genre: Action Comedy
Cast: Dwayne Johnson, Gal Gadot, Ryan Reynolds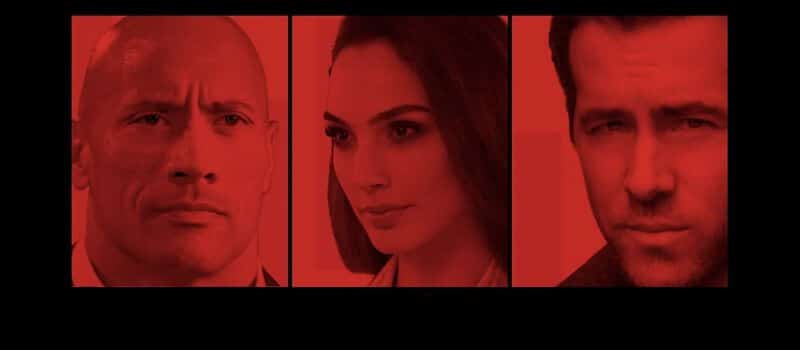 If big budgets and raw star power is your thing, then Red Notice is probably on your radar. Starring Dwayne Johnson, Ryan Reynolds, and Gal Gadot, this movie follows a group of agents tracking down a globally wanted art thief.
---
Stowaway
Director: Joe Penna
Genre: Sci-Fi
Cast: Anna Kendrick, Toni Collette, Daniel Dae Kim, Shamier Anderson
An unexpected stowaway brings chaos and drama to a mission headed to Mars. The ship's medic (Anna Kendrick) has a solution, but can she get the captain and crew to listen to her warnings?
---
Sweet Girl
Director: Brian Andrew Mendoza
Genre: Action
Cast: Jason Momoa, Isabela Merced, Manuel Garcia-Rulfo, Adria Arjona, Raza Jeffrey, Justin Bartha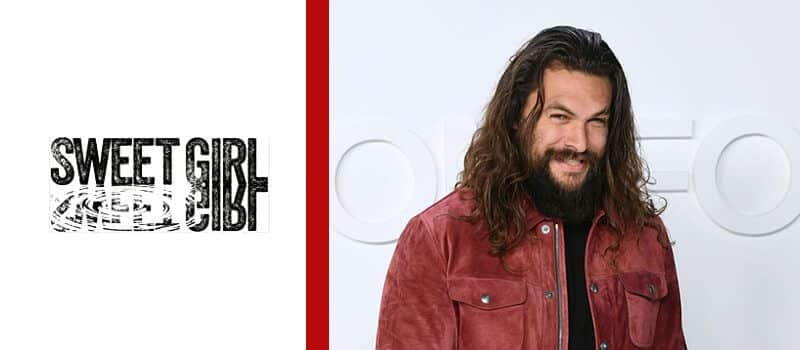 Marisa Tomei and Jason Mamoa feature in this action drama about a husband looking to get justice for the death of his wife while protecting his daughter.
Philip Eisner, Gregg Hurwitz, and Will Staples are the writers for the title with the movie likely arriving in early 2021 given it's been in post-production since March 2020.
---
The Dig
Director: Simon Stone
Genre: Biography, History
Cast: Ralph Fiennes, Lily James, Johnny Flynn, Carey Mulligan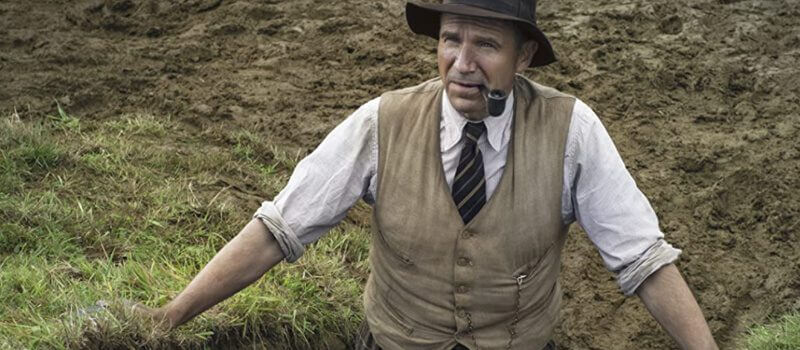 Netflix and BBC Films team up for The Dig starring Ralph Fiennes. The movie tells the story of an archeologist excavating Sutton Hoo in the early 20th century.
Available on Netflix 29 January 2021.
---
The Guilty 
Director: Antoine Fuqua
Genre: Thriller
Cast: Jake Gyllenhaal, Ethan Hawke, Peter Sarsgaard, Riley Keough, Paul Dano, Byron Bowers, Da'Vine Joy Randolph, David Castaneda, Christina Vidal, Adrian Martinez, Bill Burr, Beau Knapp, Edi Patterson
Remake of the 2018 Danish crime thriller. The action takes place over a single morning in a 911 dispatch call center. Call operator Joe Bayler (Gyllenhaal) becomes embroiled in an attempt to save a caller in peril.
---
The Harder They Fall 
Director: Jeymes Samuel
Genre: Western, Drama
Cast:  Jonathan Majors, Idris Elba, Zazie Beetz, Lakeith Stanfield, Delroy Lindo, Regina King, Danielle Deadwyler, Edi Gathegi, RJ Cyler
Western revenge drama featuring Jonathan Majors as the lead, and Idris Elba as his nemesis who has just been released from prison. This movie is notable for its modern take on the classic Western movie, featuring a stellar all-Black cast.
This is Idris Elba's second appearance in a 2021 Original Western (the first being Concrete Cowboy).
---
The Kissing Booth 3
Director: Vince Marcello
Genre: Romance, Teen
Cast: Joey King, Jacob Elordi, Joel Courtney, Taylor Zakhar Perez, Meganne Young, Maisie Richardson-Sellers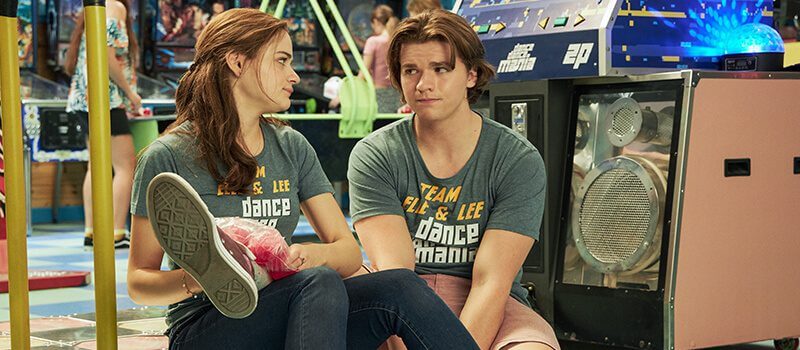 Netflix has been building up its teen romantic dramas for a while with The Kissing Booth now in line for a third (and maybe final movie?) outing.
Here's what you can expect from the third entry:
"It's the summer before Elle (Joey King) heads to college, and she has a secret: She got into both Harvard, where her dreamy boyfriend Noah (Jacob Elordi) goes, and Berkeley, where her BFF Lee (Joel Courtney) is going. Which path will Elle choose?"
---
The Last Letter from Your Lover
Director: Augustine Frizzell
Genre: Drama, Romance
Cast: Felicity Jones, Shailene Woodley, Diana Kent, Callum Turner, Ben Cross, Nabhaan Rizwan, Joe Alwyn, Ncuti Gatwa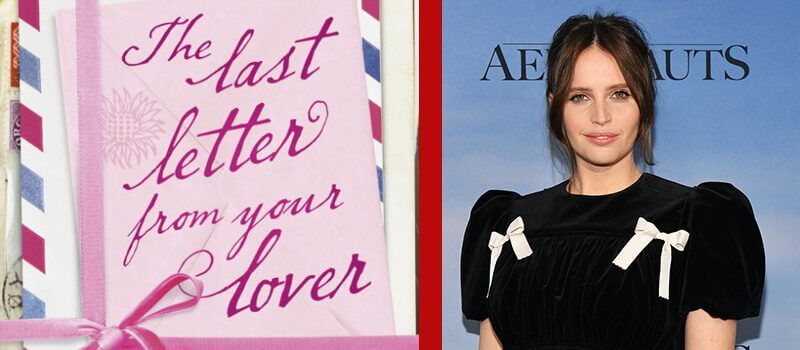 Another one of the book adaptations coming to Netflix in 2021 is The Last Letter from Your Lover which is adapted from the romance novel by Jojo Moyes.
Set in the 1960s, we follow a journalist in London who encounters a series of love letters and quickly becomes obsessed with finding out who the recipient and original sender is.
---
The Power of the Dog
Genre: Drama
Director: Jane Campion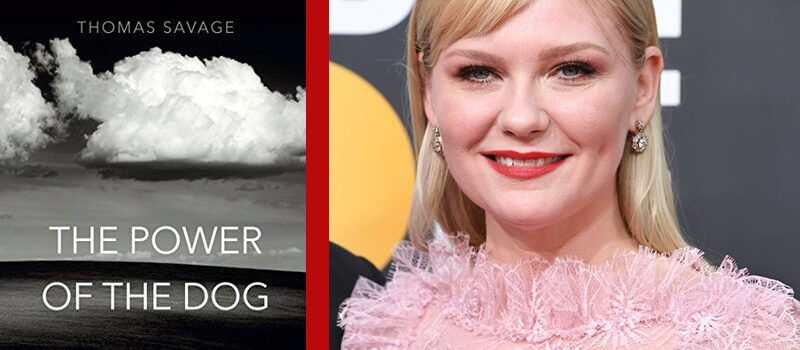 Another thrilling drama coming to Netflix next year with an absolutely stacked cast.
Based on the novel by Thomas Savage, Jane Campion adapts and directs. The Power of the Dog is about two brothers whose relationship comes to a head after one gets married.
Among the aforementioned cast includes Kirsten Dunst, Benedict Cumberbatch, Jesse Plemons (who reunites with Kirsten having starred in FX's Fargo together), Kodi Smit-McPhee, and Thomasin McKenzie.
---
The Princess Switch 3 
Director: Mike Rohl
Genre: Christmas, Romance
Cast: Vanessa Hudgens
One of Netflix's most-loved Christmas franchises is back for its third installment. And you guessed it… this time there's three of them. When a priceless relic is stolen, Queen Margaret and Princess Stacy enlist the help of Margaret's audacious cousin to retrieve it. Could even more romance be on the cards?!
---
There's Someone Inside Your House
Director: Patrick Brice
Genre: Horror
Cast: Sydney Park, Theodore Pellerin, Asjha Cooper, Dale Whibley, Jesse LaTourette, Burkely Duffield, Diego Josef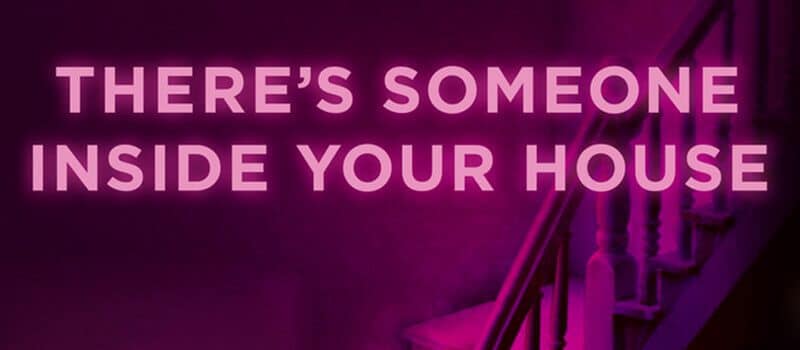 Coming to Netflix as part of the 21 Laps / Shawn Levy output deal is There's Someone Insider Your House.
Based on the novel by Stephanie Perkins and adapted by Henry Gayden, the movie follows a class who have just graduated and begins being picked off one by one by a masked assailant intent on revealing their dirty secrets.
---
The Starling 
Director: Theodore Melfi
Genre: Dramedy
Cast: Melissa McCarthy, Chris O'Dowd, Kevin Kline, Timothy Olyphant, Daveed Diggs, Skyler Gisondo, Loretta Devine, Laura Harrier, Rosalind Chao, Kimberly Quinn, Emily Tremaine, Scott MacArthur, Elisabeth Rohm, Veronica Falcón, Jimmy O. Yang
This heartwarming dramedy explores how nature can help us get through our toughest times. After dealing with hardship, husband Jack (Chris O'Dowd) leaves to take some time for himself, while wife Lily (Melissa McCarthy) stays at their home, dealing with her own struggles. When a starling bird nesting in the backyard starts causing a nuisance, Lily feels personally attacked. Turning to a local vet, Larry, the pair strike up an unlikely friendship, and are able to work through their own problems together.
---
The Woman in the Window 
Director: Joe Wright
Genre: Drama, Thriller
Cast: Amy Adams, Gary Oldman, Anthony Mackie, Fred Hechinger, Wyatt Russel, Brian Tyree Henry, Jennifer Jason Leigh, Julianne Moore, Jeanine Serralles, Mariah Bozeman, Liza Colón-Zayas, Tracy Letts
Reclusive shut-in, Dr Anna Fox (Amy Adams), rarely leaves her New York City apartment. Instead, she becomes obsessed with watching the world from her window, including her new neighbors. However, her world takes a dark turn when she witnesses a disturbing act of violence.
---
Things Heard and Seen 
Director: Robert Pulcini and Shari Springer Berman
Genre: Horror
Cast: Amanda Seyfried, James Norton, Natalia Dyer, Rhea Seehorn, Alex Neustaedter, F. Murray Abraham, Karen Allen, Michael Abbott Jr
This upcoming horror flick is based on the novel 'All Things Cease to Appear' by Elizabeth Brundage. A couple from Manhattan up sticks, and move to a small hamlet in the country. However, shortly after arriving, they realize that things are not quite as they seemed: both in their new home and their marriage.
---
Thunder Force 
Director: Ben Falcone
Genre: Superhero, Comedy
Cast: Melissa McCarthy, Octavia Spencer, Jason Bateman, Bobby Cannavale, Pom Klementieff, Melissa Leo, Ben Falcone, Melissa Ponzio, Marcella Lowery, Tyrel Jackson Williams
Ever wondered what would happen if two ordinary women became superheroes? Thunder Force explores just that! Check out our full article covering everything we know about it so far.
---
Tick, Tick… Boom!
Director: Lin-Manuel Miranda
Genre: Musical
Cast: Vanessa Hudgens, Bradley Whitford, Andrew Garfield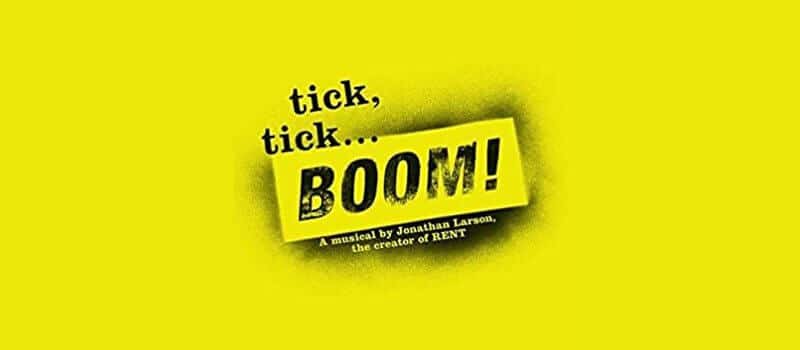 Broadway musicals being translated into the big screen have been a mixed bag thus far. Hamilton on Disney+ had a huge impact whereas Netflix's attempts thus far, notably The Boys in the Band have yet to make much noise.
Netflix is therefore picking up Lin-Manuel Miranda who was instrumental in Hamilton to direct this movie featuring Andrew Garfield set in New York. You see more about Netflix's Tick, Tick… Boom! in our preview.
---
Nickelodeon's The Loud House & The Rise of Teenage Mutant Ninja Turtles
Genre: Animated, Kids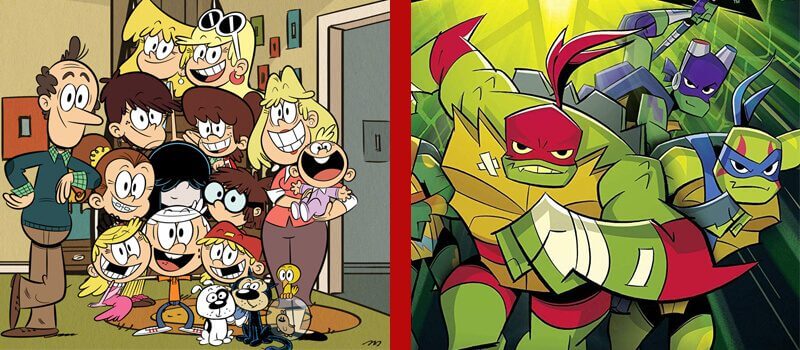 Two Nickelodeon animated movies will be coming to Netflix in 2021 based on existing franchises.
---
The White Tiger
Director: Ramin Bahrani
Genre: Drama
Netflix Release Date: January 22nd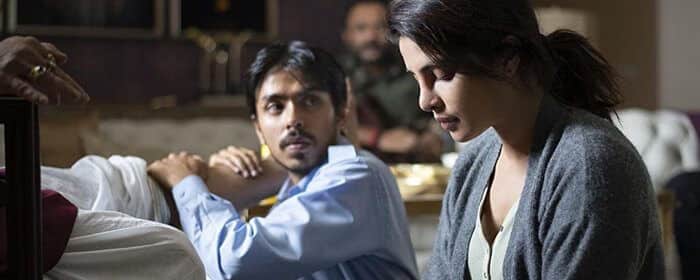 Ramin Bahrani, an acclaimed writer and director from India will be coming to Netflix in January 2020 with his new movie for Netflix spoken entirely in English.
The movie follows a driver who attempts to rise to the top but risks it all to do so.
---
To All The Boys: Always & Forever 
Director: Matt Kaplan
Genre: Teen, Romantic
Cast: Lana Condor, Noah Centineo, Jordan Fisher, Anna Cathcart, Janel Parrish, Ross Butler, Madeleine Arthur, Emilija Baranac, Trezzo Mahoro, Holland Taylor, Sarayu Blue, John Corbett, Kelcey Mawema, Julie Tao as Haven
The third installment in Netflix's popular teen romance series. As Lara Jean prepares to finish high school, some life-changing trips change her expectations of her future forever.
---
Trollhunters: Rise of the Titans
Director: Johane Matte, Francisco Ruiz-Velasco, Andrew L. Schmidt
Genre: Animated, Kids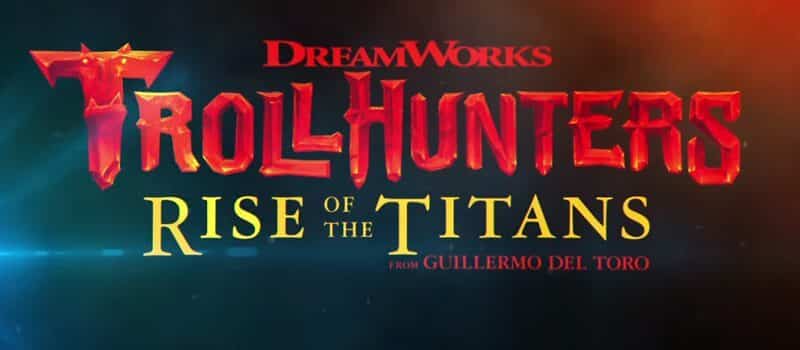 Tales of Arcadia was the expansive universe that came to Netflix as part of the Dreamworks TV deal with executive producer Guillermo del Toro on board. As a surprise after Wizards, it was announced the trilogy would be getting an additional movie called Rise of the Titans.
It'll reunite much of the big cast seen in previous entries for a final battle against the Arcane Order. Voices include Nick Frost, Nick Offerman, Diego Luna, Steven Yeun, Kelsey Grammer, and Charlie Saxton.
---
Yes Day 
Director: Miguel Arteta
Genre: Family, Comedy
Cast: Jennifer Garner, Édgar Ramírez, Jenna Ortega, Julian Lerner, Megan Stott, June Diane Raphael, Nat Faxon
Sick of feeling like they're always being negative, Allison and Carlos decide to stop saying NO and start saying YES. They give their kids a 'yes day': 24-hours where tehy have to agree to anything the kids suggest. The family ends up on a whrlwind trip around Los Angeles, and they feel closer than ever.
---
Confirmed International Netflix Original Movies for 2021
8 Rue De l'Humanite – Dany Boon directs this coronavirus centered movie about 7 families living within the same building.
Blood Red Sky – A woman with a mysterious illness is forced to play the heroine when a group of terrorists hijack the Transatlantic night flight that she and her child are traveling on.
Double Dad – Vicenza is an 18-year old woman who has lived her whole life on a hippie commune. She's happy enough, but there's one problem: she doesn't know who her dad is. In her big to track him down, she ends up finding two father figures. This Brazilian comedy is already available to watch on Netflix.
Fever Dream (Distancia De Rescate) – As Amanda lies stricken with an unknown fever, a mysterious boy helps her unravel her past.
Fuimos Canciones (We Were Songs) – This Spanish romantic comedy follows 30-year-old Maca (María Valverde) who is doing her best to enjoy life until a figure from her past emerges to complicate things.
No One Gets Out Alive – Andy Serkis produced thriller about an immigrant in search of the American dream but ends up finding an American nightmare.
O2: When a young woman wakes up with no idea how she ended up inside a cryo unit, she must figure out a way to escape before she runs out of oxygen.
Skater Girl: Prerna, a young girl growing up in rural India, discovers a deep love of skateboarding. She must fight for her chance to compete in the national championships.
Telfaz11 Movie TBD – An untitled movie hailing from Saudi Arabia's Telfaz11 production company with the first due to hit Netflix "in late 2021".
The Hand of God – Italian drama film written, directed, and produced by Paolo Sorrentino. Starring Toni Servillo.
The Last Mercenary – A former secret agent must dive back into his old profession when his estranged son is falsely accused of serious crimes.
The Swarm – A Grasshopper farmer struggles to make ends meet in this unnerving French horror. However, everything changes when she discovers her creepy livestock has a taste for human blood.
---
Netflix Original Movies Coming Soon (The Beyond Section)
Although we don't have definite dates for the movie titles below, there's a chance they could drop onto Netflix in 2021…
America: The Motion Picture
Genre: Animation, Comedy
Director: Matt Thompson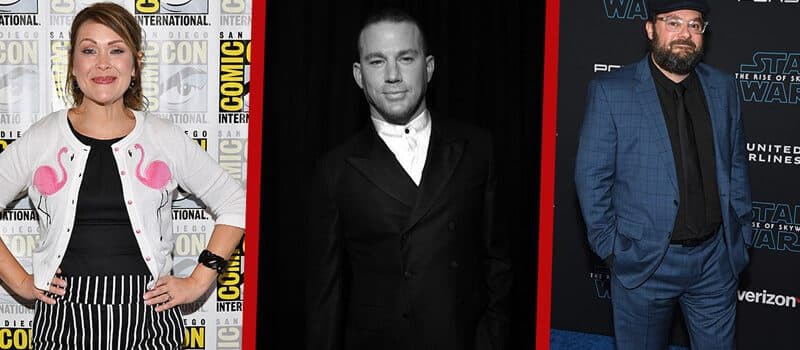 This huge animated project was originally announced back in 2017 and sees a fictionalized George Washington fighting off revolutionaries to fight King James.
This could still slip in before 2020 ends but by most accounts, it's more likely releasing in 2021.
Back in May 2020, we first reported on the expanded cast list for the movie including the likes of Simon Pegg, Channing Tatum and Judy Greer all voicing characters.
---
Apollo 10 1/2: A Space Age Adventure
Genre: Animation, Family
Director: Richard Linklater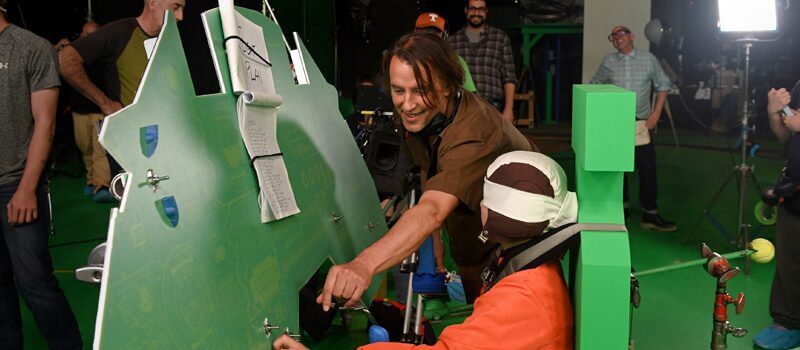 This family coming-of-age drama will take you back to 1969 focusing on the moon landing from two perspectives, the astronauts and a kid watching from afar.
Zachary Levi and Jack Black headline the cast with Glen Powell, Josh Wiggins, and Samuel Davis also feature.
---
Born to Be Murdered
Director: Ferdinando Cito Filomarino
This is a thriller from the screenplay written by Ferdinando Cito Filomarino with Alicia Vikander, John David Washington and Boyd Holbrook set to star.
The premise of the movie is about a young couple who become ensnared in a deadly conspiracy during their vacation in Trikala, Greece.
---
Chicken Run 2
Director: Sam Fell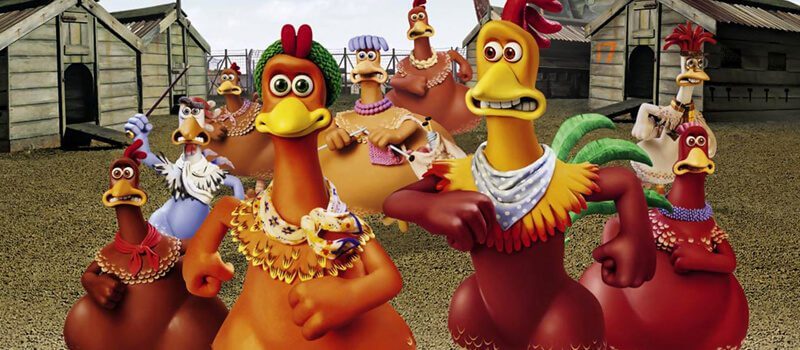 It's been a minute for Chicken Run but a sequel is finally on the way. Netflix and Aardman Animation have now worked on a number of projects including Robin Robin and Shaun the Sheep but that will expand to the first full feature exclusive to Netflix globally in 2021.
The sequel will see the return of Babs, Ginger, Rocky, and Fletcher living on their new island after escaping Tweedy's farm.
---
Diana: A New Musical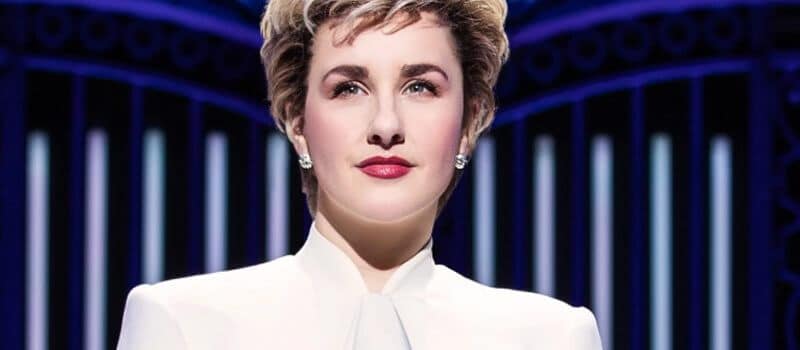 Hamilton lit up audiences on Disney+ and Netflix hopes Diana will be doing the same. Unlike Tick, Tick Boom later in this article, Diana will be the actual broadway play performed live.
The broadway special is set to appear on Netflix before May 25th, 2021 which is currently when the broadway play is set to get underway again.
---
My Father's Dragon
Genre: Animated
Director: Nora Twomey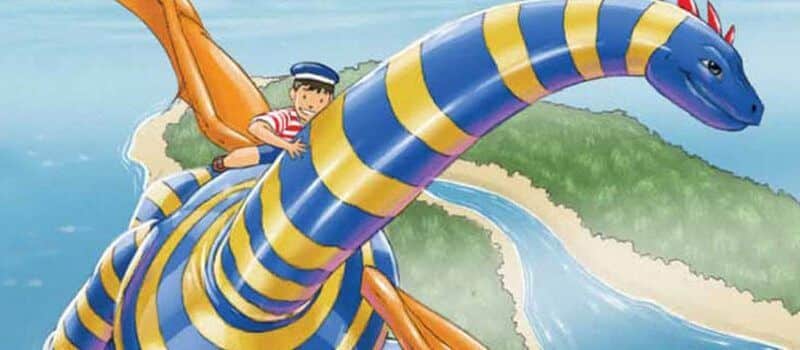 Cartoon Saloon from Ireland will be bringing their animated feature My Father's Dragon to Netflix in 2021.
The movie was announced a big lineup of new animated projects back in 2018 with many coming to fruition next year. The movie is being written by Meg LeFauve who was previously at Pixar and wrote Inside Out and The Good Dinosaur.
---
Pinocchio
Genre: Animation
Director: Guillermo del Toro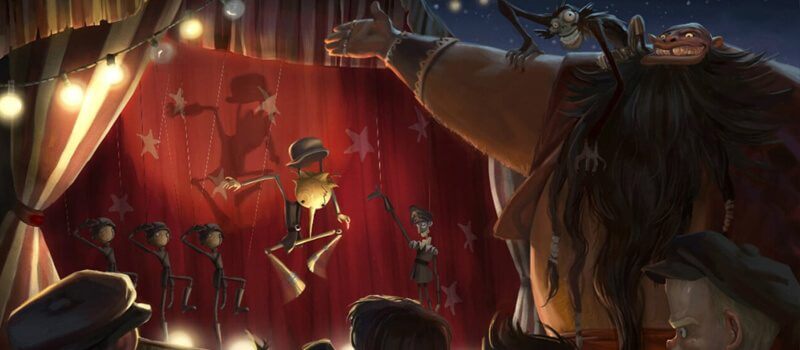 Guillermo del Toro is working on a number of big projects for Netflix as part of his output deal but perhaps the most exciting is this modern, darker retelling of Pinnochio.
Filmed entirely in stop-motion, we'll see the classic children's fairytale come to life with a huge cast. Voices set to feature include Ewan McGregor, Tilda Swinton, Christopher Waltz, and Ron Perlman.
---
Spaceman of Bohemia
Genre: Science fiction
Director: Johan Renck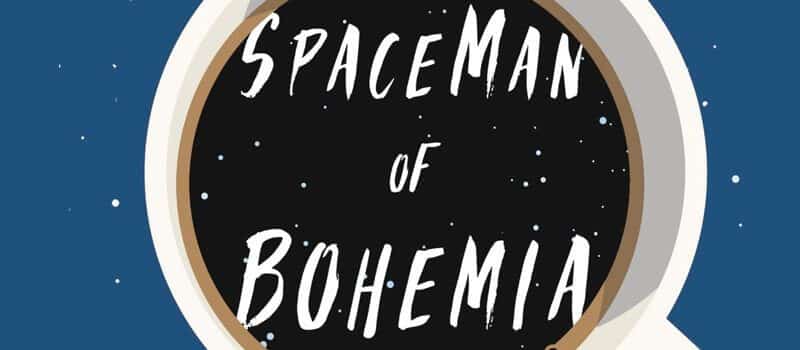 Adam Sandler is set to headline this sci-fi adaptation of the book from Jaroslav Kalfař with filming set to begin in February 2021.
---
The Division
Genre: Action
Director: Stephen Gaghan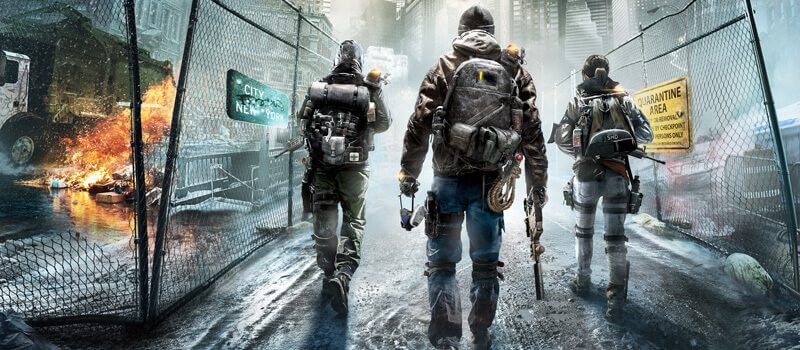 Among the multiple video-games Netflix is adapting in multiple formats is Tom Clancy's The Division which is set to star Jake Gyllenhaal.
---
The Gray Man
Genre: Action
Director: Joe and Anthony Russo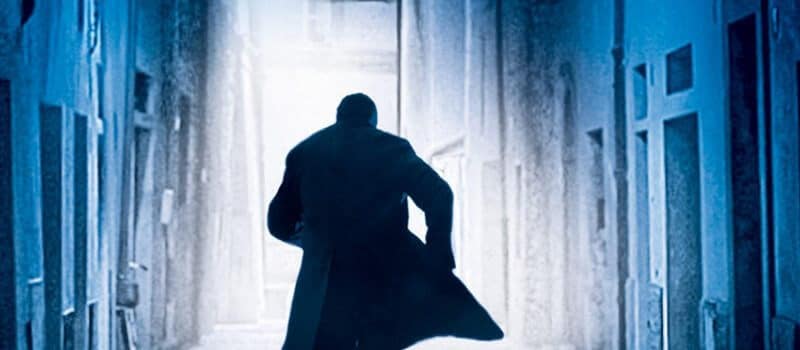 The book series from Mark Greaney is set to see a huge adaptation on Netflix and not only that, will likely spawn a huge thriller franchise for Netflix comparable to the size of The Bourne movies and James Bond.
Ana de Armas, Chris Evans, Ryan Gosling, Wagner Moura, Jessica Henwick, and Dhanush are all attached to star with Avengers: End Game directors Anthony and Joe Russo directing.
---
The School for Good and Evil
Genre: Fantasy
Director: Paul Feig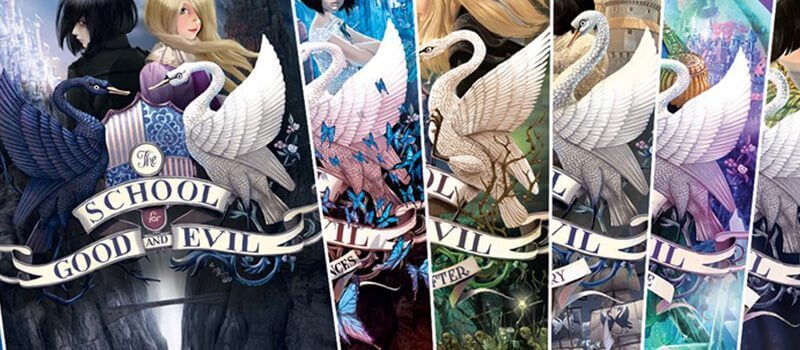 Decorated director Paul Fieg will adapt the book series The School for Good and Evil for Netflix with Sophia Anne Caruso and Sofia Wylie currently set to star.
---
Wendell & Wild
Genre: Animation, Horror
Director: Henry Selick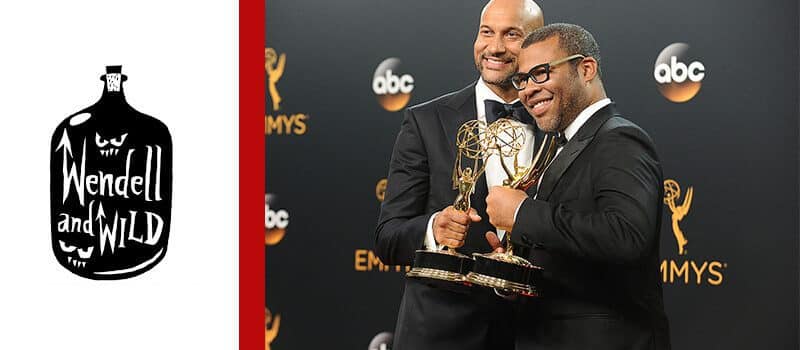 Jordan Peele and Keegan-Michael Key are both behind the pen and set to voice in this brand new animated movie coming in 2021.
The director behind Nightmare Before Christmas and Coraline is lending his talents to this title. It's dubbed as horror and is about two demon brothers escaping the underworld and must escape a teenager who is trying to vanquish them. Smart guesses say this is one of the Halloween 2021 releases.
---
In the interest of this article not taking a lifetime to read, here's a breakdown of even more movies on the way to Netflix.
13: The Musical – CBS film adaptation of the play directed by Tamra Davis.
Animal Farm – Andy Serkis directs this adaptation of the George Orwell novel.
Army of the Dead: The Prequel – Filming has already concluded on the prequel to the Zack Snyder movie with Matthias Schweighöfer starring and directing.
Auntie Claus – New Christmas movie from the creator of High School Musical and Julie and the Phantoms.

Bad Dad – British comedy David Williams (Little Britain) is set to adapt his book for Netflix.
Bird Box 2 – A sequel to the Sandra Bullock Netflix smash-hit has long been rumored in development based on the novel's sequel.
Black Crab – Swedish adapting Jerker Virdborg's novel starring Noomi Rapace.
Black Stallions – Comedy featuring Kevin Hart, Don Cheadle and Lil Rel Howery.
Button Man – Brian Helgeland is set to adapt this British comic book strip.
Extraction 2 – A sequel to the first Chris Hemsworth movie currently on Netflix.
Millarworld movies including:

Empress
Huck
Sharkey The Bounty Hunter

Metal Lords – Kids movie from David Benioff and D.B. Weiss.
Mr. Harrigan's Phone – Horror adaptation of the Stephen King novel from Ryan Murphy.
My Wife and I Bought A Ranch… – 21 Laps horror movie adapted from the Reddit short story.
The Nailbomber – Feature-length British documentary about far-right extremists who planted nail bombs across London.
Sherlock Junior – New movie looking into the early years of the famous detective.
Shoot Like a Girl – Netflix is reportedly taking this project over which had Angelina Jolie originally listed but Gal Gadot is thought to be replacing her for the Netflix version.

Spongebob Squarepants Spin-offs – Two untitled Spongebob movies are in the works as well as a series.
The Adam Project – Science fiction movie from director Shawn Levy with Ryan Reynolds and Jennifer Garner set to star.
Troll – Norweigen monster movie about a gigantic creature awakening in the mountains. Directed by Roar Uthaug – scheduled for 2022.
And this doesn't include a bunch of untitled movies with only talent attached. That includes a Jason Bateman movie, an Ana DuVernay movie, movies from Steve Carr, Prentice Penny, Patrick Osbourne, Kevin Hart, Mark and Jay Duplass or Vince Vaughn. This also doesn't include any of the announced movies from output deals with talent or studios such as Nickelodeon.
You can find even more Netflix movies coming up on the wiki page which does a fantastic job of keeping up.
So in conclusion, Netflix is making movies. A lot of them.
Have we missed any? Let us know in the comments down below.
26 New Comedy Movies to Watch in 2021 — Best New Comedies
Could you use a good laugh right about now? We've got the perfect films to tickle your funny bone and make your worries disappear—at least for a few hours.
They say that laughter is the best medicine. Given that we are suffering through a global pandemic, a healthy and constant dose of new comedy movies could be just what the doctor ordered. Sure, rom-coms aren't a cure-all and most of us would take the vaccine over a Ryan Reynolds romp or a silly sequel starring an SNL alum, but giggles, chortles, and smiles can add light to America's "dark winter" in the meantime. Luckily, movie studios and streaming services are ready to provide an almost constant IV drip of funny films throughout 2021. This guide should help you plan your screen time for the next year. If you're looking for something to watch with the kids this weekend, check out these funny family movies that will make everyone happy.
via amazon.com
Barb & Star Go to Vista Del Mar
Further mining the hilarious, heartwarming, and often fickle world of female friendships, the brains behind Bridesmaids, Kristen Wiig and Annie Mumolo, have created a new pair of big-screen besties. Lifelong inseparable pals and culottes devotees Barb and Star venture from their Midwestern bubble existence of hot dog soup and ceramic figurines for their first-ever out-of-state vacation. They land at the titular candy-colored, high-energy resort in Florida where everyone isn't exactly what they seem and they may or may not unwittingly become involved in an evil plot to kill everyone in town. It's surreal and goofy, and it features musical numbers, secret cameos, and an overqualified supporting cast that includes Wendi McLendon-Covey, Damon Wayans Jr., Phyllis Smith, Vanessa Bayer, Rose Abdoo, and Fortune Feimster. And if that isn't enough to convince you to take the vicarious trip with them, how about a shirtless Jamie Dornan?
via amazon.com
Coming 2 America
What's old is new again in this sequel to the 1980s comedy classic that reunites Eddie Murphy and Arsenio Hall. This time, Prince Akeem is now the king of Zamunda, and he and his trusted advisor Semmi must return to America to find the heir he didn't know he had produced on his first trip to find a queen in Queens. His son, along with his family (which includes Tracy Morgan and Leslie Jones), then head to Africa so that the new prince can get prepped to someday take the throne. The lost-in-translation moments, family politics, and a few wild animals are coming to Prime Video on March 5.
Marry Me
Jennifer Lopez returns to the rom-com genre and theaters this May as Kat Valdez, a superstar singer who's set to tie the knot with beau Bastian, himself a Latin music phenomenon (played by real-life Latin music chart-topper Maluma), during a concert and streamed social media event to promote their duet "Marry Me." But seconds before the brand synergy stunt is set to take place, Kat learns that her groom has been cheating and his side piece is her assistant. Her public breakdown leads her to lock eyes with a math teacher (Owen Wilson) who was dragged to the show by his daughter, and to save face, she marries him instead. Will it develop from married at first sight to a real romance? This new comedy movie is a gift that keeps on giving, as it's jam-packed with original songs by Maluma and J. Lo that are sure to dominate the radio all summer. In the mood for some straight-up romance? Check out our list of the 50 best romantic movies of all time.
via 20thcenturystudios.com
Free Guy
Day in and day out, bank teller Guy (Ryan Reynolds) is subjected to being yelled at, punched, run over, held hostage, and shot at—which he eventually realizes is because he's an NPC (non-player character) in an incredibly violent open-world video game. (Think Fortnite or Grand Theft Auto.) That's when Guy decides he doesn't want to be that guy anymore. He wants to give being the hero a try. Jodie Comer helps him on his quest to make their digital world a better place, and she's clearly picked up quite a few moves as an assassin on Killing Eve. Newly minted Oscar winner Taika Waititi plays the villain who stands in Guy's way. In theaters May.
via movies.disney.com
Jungle Cruise
Missing Mickey Mouse, churros, parades, and rides during the pandemic? If so, you'll probably be happy to hear that Disney is taking inspiration from yet another of its theme park attractions in hopes of scoring a Pirates of the Caribbean–sized hit. Dr. Lily Houghton (Emily Blunt) goes in search of a legendary tree purported to have unparalleled medicinal properties hidden deep in the Amazon jungle. She hires a smart-aleck skipper (Dwayne "The Rock" Johnson) to take her and her brother downriver in his rundown boat. The journey is filled with dangerous curses, supernatural forces, creatures, restless natives, and dad jokes. While you wait for the film to set sail in theaters on July 30, learn these 23 fascinating facts about Disneyland and the Jungle Cruise ride, which the company just announced would be overhauled to correct its long-criticized portrayals of Indigenous people.
via netflix.com
To All the Boys: Always and Forever
Netflix's rabidly popular YA trilogy, which essentially launched the careers of Noah Centineo and Lana Condor, is coming to a close this February. But there's a silver lining: The third chapter is packed with plenty of charm. Seriously, it is chock-full of prom-posals, matching bowling shirts, senior trips, pastel pastries, photo booths, lovable dad talks with John Corbett, and sister bonding in South Korea. But as high school winds down and college comes calling, Lara Jean and Peter realize that adulting isn't easy and that they have a lot of decisions to make about the future of their love life. Check out these other hit movies that were books first.
via universalpictures.com
Minions: The Rise of Gru
It's the origin story Despicable Me fans have been longing for. The new installment in Universal's Minions franchise will flashback to the fabulous 1970s when the future supervillain is a tween with a dream of world domination but has to follow the rules set forth by his self-absorbed mom (Julie Andrews). He and his yellow pals—including a never-before-seen one with braces—get their first taste of lair building, weapon designing, and mischievous missions. The crooked-nosed baddie does it all with the hope of impressing and then joining a supervillain supergroup called the Vicious 6 (voiced by Taraji P. Henson, Lucy Lawless, Alan Arkin, Jean-Claude Van Damme, Danny Trejo, and Dolph Lundgren). Unfortunately, when Gru finally gets a chance to audition, he upstages them and makes powerful new enemies. This beloved animated franchise returns to theaters July 2.
Thunder Force
Not unlike any other big-budget action flick with caped crusaders, Netflix is keeping the plot details of this superhero comedy starring Melissa McCarthy and Octavia Spencer close to the bulletproof vest. Here's what we do know: It was written and directed by McCarthy's husband/frequent collaborator Ben Falcone, and it was filmed in Georgia. The ladies live in a world where supervillains are commonplace, and they play estranged childhood friends who team up to fight crime and clean up their city after one of them devises a treatment that gives them special powers. It also stars Bobby Cannavale, Melissa Leo, and Jason Bateman (supposedly in a role unlike any he's tackled before). We also know that we love the inclusive message this new comedy movie sends—superheroes come in all shapes and sizes—and that it's going to be hilarious.
via sonyclassics.com
French Exit
Haughty, overbearing Manhattan socialite Frances Price has outlived her husband and her vast inheritance. Rather than face insolvency, she runs away to hide and sulk in a borrowed Parisian apartment with her rudderless son (Lucas Hedges) and a cat named Small Frank, who isn't your average feline. Michelle Pfeiffer delivers a tour de force that somehow convinces the audience to relate to, and maybe even come to like, the off-putting holier-than-thou widow. Dialogue- and quip-heavy with oddball warmth, it has a Woody Allen/Wes Anderson feel, minus the overwrought, highly stylized set design or neurotic narrator. The new comedy opened in Los Angeles and New York in late February, but it won't be in theaters nationwide until April.
via disneyplus.com
Raya and the Last Dragon
Facing a world-ending evil force and polarized tribes from the various fantastical lands that make up that threatened world, a young warrior gathers a "fellowship of butt-kickery" and embarks on a symbolic Lord of the Rings-style quest to find the last living dragon. Her hope? That the dragon will reunite the people and restore peace. But when that dragon is voiced by Awkwafina, you know it won't be all business. If the trailer is any indication, she's got jokes, and we're sure this movie will make some great new contributions to this list of our favorite Disney quotes. Sandra Oh, Daniel Dae Kim, Benedict Wong, Gemma Chan, and Kelly Marie Tran round out the voice cast of this Disney film.
via amazon.com
The Map of Tiny Perfect Things
A mash-up of Groundhog Day, The Fault in Our Stars, and The Magicians (it's based on a Lev Grossman short story), this film follows two witty and sarcastic teens, Mark and Margaret (Kyle Allen and Kathryn Newton, respectively), who find each other while both are stuck reliving the same day. Realizing they seem to be the only ones aware that they are in an endless time loop, they partner up to discover the little moments that make those 24 hours perfect while trying to figure out how to escape them. As their bond tightens, they begin to wonder if they should try to restart the clock, unable to know what it would mean for their connection.
via netflix.com
I Care a Lot
After making a mint defrauding helpless elderly marks, crooked legal guardian and self-proclaimed lioness Marla Grayson (the darkly delicious Rosamund Pike) may have finally met her match in Jennifer Peterson (Dianne Wiest). It seems that dear old Jenny has been around the block and has friends in high places (including Peter Dinklage and Chris Messina). If Grayson doesn't keep her usual cool and play her cards just right, there's a good chance she'll end up gone, girl.
via ghostbusters.com
Ghostbusters: Afterlife
Promising plenty of punch lines and paranormal activity, director/cowriter Jason Reitman (Juno, Up in the Air) dusts off the Ectomobile for a new chapter in the Ghostbusters franchise, the originals of which were directed by his dad. A broke single mom (Carrie Coon) transplants her city kids (Finn Wolfhard and McKenna Grace) to the middle of nowhere, where their dead grandfather left them a dilapidated old farmhouse. It isn't long before the kids start to experience stranger things eerily similar to what happened in New York in the '80s (did we just catch a glimpse of Slimer in the trailer?) and discover their pop-pop's secret past with the help of cool teacher Paul Rudd. While we all know Ghostbusters' iconic line, everyone gets these 15 famous movie quotes wrong.
The French Dispatch
The next addition to Wes Anderson's unique, kooky, and twee oeuvre is being described as a "love letter to journalists." It brings to life a series of travelogues written by fictional ex-pats for the last issue of the made-up titular American magazine published from an imaginary 20th-century town in France. Anderson once again calls on frequent collaborators like Adrien Brody, Tilda Swinton, Bill Murray, Frances McDormand, Owen Wilson, and Anjelica Huston while adding a few fresh faces to the mix, including Timothée Chalamet, Jeffrey Wright, and Benicio Del Toro. Exciting, for sure—but don't plan your social calendar around it. It was bumped from the 2020 slate, and Fox Searchlight is reserving the right to hold it again in order to wait out the pandemic and screen it at multiplexes.
via netflix.com
Moxie
Amy Poehler pulls double duty (actor-director) on this timely teen tale from Netflix that will remind you of the saying "If you aren't mad, you aren't paying attention." After discovering her mom's protest-packed punk past and watching the new girl stand up for herself against a harassing jock, a shy 16-year-old (Hadley Robinson) starts an anonymous zine to call out gender inequality, sexism, toxic masculinity, and institutional patriarchy. This subsequently riles up her classmates, makes the school's faculty (played by Ike Barinholtz and Marcia Gay Harden) uncomfortable, and catches the eye of a cute woke boy. If the film inspires you or your kids to get involved and take a stand, read this guide on how to prep for a protest and stay safe and healthy in a big crowd.
via 20thcenturystudios.com
The King's Man
Decades before Harry Hart (Colin Firth) plucked teen malcontent Eggsy (Taron Egerton) from the streets and taught him how to take down bad guys and gals with an umbrella and a perfectly tailored suit, a collection of well-dressed soldiers led by Ralph Fiennes teamed up to create the first independent intelligence agency, The Kingsman. Their goal? To stop history's malevolent masterminds from joining forces to plot a global war. We're guessing that this prequel will be just as explosive and entertaining for adult audiences as the 2014 and 2017 films based on The Secret Service comic books when it debuts in theaters next August.
Vacation Friends
Vacations are for letting loose and trying new things. And that's exactly what buttoned-up Marcus (Lil Rel Howery, who is having quite the moment in 2021, with at least six projects on the schedule) and Emily (Insecure's Yvonne Orji) do during their romantic retreat to Mexico after connecting with party animals Ron (Jon Cena) and Kyla (Meredith Hagner). It turns out to be the temporary pressure release they had no idea they needed. But a few months later, after they've returned to their normal everyday lives, the crazy couple pops up suddenly and they fear they can't run from the border debauchery they committed. Streaming on Hulu this spring.
via netflix.com
Bad Trip
Fans of Borat, Punk'd, and Jackass should immediately add this raunchy, foul-mouthed hidden-camera comedy to their Netflix queue. Eric André and Lil Rel Howery are on a staged road trip across America to reunite with a fake lost love, and along the way they brake for pranks that pull real people unwittingly into the uncomfortable and occasionally bloody action. Tiffany Haddish, the sister who busted out of jail only to find that they took her car without asking, is hot on their tail. Not for the faint of heart. (But then again if you get a kick out of dark humor, you could be a genius.)
Plan B
If Unpregnant worked its way from your HBO Max queue to your heart last year, you might want to give Hulu's Plan B a go when it lands on the streaming service this spring or summer. When straightlaced high schooler Lupe (Teen Wolf's Victoria Moroles) experiences a regrettable roll in the hay, she and her slacker sidekick have to jump through innumerable (and hilarious but also woefully realistic) hoops to hunt down a morning-after pill in America's conservative heartland. Directed by Dead to Me actress Natalie Morales, this movie could be a great jumping-off point for parents who want to have "the talk" with their teens in a cool way.
via netflix.com
Yes Day
According to experts, toddlers hear the word no around 400 times a day. The parents at the center of this lighthearted Miguel Arteta–directed family film, Allison and Carlos (Edgar Ramirez and Jennifer Garner), usually rank above average in this category. That is, until they decide to give their three kids a day where they make the rules—well, most of them, anyway—and mom and dad are required to answer in the affirmative. The experiment sends them on a whirlwind adventure across Los Angeles and ultimately makes them a stronger family unit. Out March 12 on Netflix.
Tom & Jerry
One of the longest rivalries in cartoon history is getting the Space Jam/Who Framed Roger Rabbit treatment, where old-school animation and live-action are combined to evolve the saga. Jerry has set up shop in a prestigious NYC luxury hotel on the eve of the wedding of the century and is quite enjoying his stint as a city mouse and all the martini olives, cheese wedges, and hot baths in a soap dish it entails. That is, until staffer Chloë Grace Moretz is charged with exterminating him and she hires Tom to help. The old cat-and-mouse game commences until the three of them realize they have an even more nefarious common enemy. Ever wondered why this franchise is called Looney Tunes not Looney Toons? We investigated.
Don't Look Up
Writer/director/producer Adam McKay has assembled the most star-studded ensemble to ever grace Netflix screens. In this story, two low-level astronomers (Jennifer Lawrence and Leonardo DiCaprio) go on a press tour to warn the world about the approaching comet that will most likely cause a mass extinction event on Earth. Along the way, they orbit around Tyler Perry, Timothée Chalamet, Cate Blanchett, Meryl Streep, Ron Perlman, Ariana Grande, Matthew Perry, Himesh Patel, Jonah Hill, Melanie Lynskey, and Kid Cudi. This film doesn't have a release date yet but think it's safe to assume lift-off will be closer to the next awards season.
via universalpictures.com
The Boss Baby: Family Business
The OG Boss Baby Ted (Alex Baldwin) is all grown up and running a hedge fund. His brother Tim (James Marsden) is a married stay-at-home dad with two highly intelligent daughters of his own—Tabitha, a 7-year-old who idolizes her uncle and is at the top of her class at the Acorn Center for Advanced Childhood, and Tina, an infant and BabyCorp spy sent to expose skeletons in her sister's school's closet. Tina's mission will bring the estranged brothers back together and inspire another revenue stream for the Templetons. Although tot-aged secret agents are a stretch, studies prove babies are smarter than you think. This new comedy is scheduled to hit theaters in September.
via netflix.com
The Princess Switch 3
Netflix hopes to make your holidays merrier and brighter by releasing two new comedy movies set around the most wonderful time of year. In the first, Vanessa Hudgens returns for her third round in this trading-places romp as a baker/Belgravia duchess, and another look-alike character is introduced after a priceless relic is stolen. While you wait for the next installment, catch up on the first two movies on Netflix.
A Castle for Christmas
And now for Netflix's princess comedy for the grown-up set. For this rom-com, you'll head to Scotland. Brooke Shields plays a famous American author who goes home-hunting abroad and learns that the castle of her dreams is owned by a duke (Cary Elwes) who refuses to sell it to an outsider. Of course, shenanigans and romance ensue. If this puts you in the mood for the most wonderful time of the year, it might be time to watch a few of the best Christmas movies of all time. Why not?
via amazon.com
Stars Fell on Alabama
Bryce Dixon, a successful Hollywood agent, is going to find out if you can go home again. In this case, home is Alabama and the reason for travel is his 15-year high school reunion. But when he finds out he's the only one of his friends who isn't married with children and they are judging him for it, he convinces his up-and-coming starlet client Madison to go home with him and pretend to be his girlfriend. What could possibly go wrong? This rom-com from Samuel Goldwyn Films brings the small-town Southern charm of Sweet Home Alabama and the fake relationship element of another Patrick Dempsey classic, Can't Buy Me Love, to VOD. Next, check out the most iconic movies set in every state.
Cars 2 is the best Cars movie and truly underrated Pixar
This weekend marked the 78th Golden Globe Awards, an historic ceremony not only for it having been the first to take place in the wake of the COVID-19 pandemic but for those whose work was recognized. Chloé Zhao became the first Asian woman to win the Golden Globe for best director for the Frances McDormand-led drama Nomadland, Chadwick Boseman was posthumously rewarded Best Drama Performance for his role in George C. Wolfe's Ma Rainey's Black Bottom, and Lee Isaac Chung's Minari was rewarded with the Golden Globe for Best Foreign Language film following the controversial (and frankly bizarre) odyssey in the lead up to its nomination.
Aside from the Awards however, there were a ton of movies and films available via streaming for the Polygon team to choose from. Here are a few of the movies we enjoyed over the weekend, and what you might enjoy watching throughout the week as well.
---
Cars 2
I want to formally rescind every critical comment I've ever made on the behalf of Cars 2.
This weekend, I enjoyed a double feature of Cars and Cars 2. It's been years since I've watched either of them, and I was pretty confident in my assessment that while the original Cars was Just Fine, Thank You Very Much, Cars 2 was just a bunch of dumb jokes that did not make canonical sense in the greater Cars mythos. But upon this rewatch, I learned that I was wrong. So very, very wrong.
The original Cars put me to sleep, but I found myself enthralled by Cars 2. The first Cars doesn't quite work for me is because it is too rooted in reality. I found myself questioning every little world-building detail: If you are born a truck, is your destiny just to ferry cars around inside your body till the end of time? Why do cars lock themselves if their insides are their organs? Why are there restaurants and cafes if all they consume is oil?
But with Cars 2, there is so much chaos and unbelievable plot elements that I can safely just tuck all the aforementioned overarching world-building questions in the back of my mind and just relish in its absurdity. The setup of Cars 2 already lends itself to humor: after accompanying racer Lightning McQueen on an international racing tour, goofy Mater finds himself caught up in a James Bond-esque spy mission, where suave agent Finn McMissle believes Mater to be an American spy in deep, deep undercover. Cue the hijinks, cue the hilarity, cue the really cool action sequences.
It's all the delight of a spy movie, but with the added fact of Oh right, they're all cars! This means that Finn McMissile launches wires from his tires in order to suspend himself over a secret meeting on a far off oil rig! That the cars have giant guns built somewhere into their bodies! That the car chase sequences are honestly the best car chase sequences I've seen in action movies, because the stakes are so much higher! Yes, there is a Pope, which once again raises questions about the greater Cars universe, but Agent Holley Shiftwell just sprouted wings and a jet engine, so I'm more focused on how cool that is.
I am going on record to say that Cars 2 is the superior Cars movie. It might not make you think deeply like Pixar films often do, but it will help you embrace your inner child's boundless imagination. Sit back, relax, and enjoy the ride (ha). —Petrana Radulovic
Cars 2 is streaming on Disney Plus.
And everything else we're watching…
---
Blow Out
Writer-director Brian De Palma replaces the curious eye of a swingin' '60s fashion photographer for the tuned ear of a B-movie sound designer in this loose remake of Michelangelo Antonioni's 1966 film, Blowup. The choice turns an average mystery it one of the essential thrillers of the 1980s.
With more in common with Klute and The Parallax View than the Hitchcockian riffs that De Palma became known for, Blow Out finds a young John Travolta in over his head when a night out with his microphone leads him to witness and record the assassination of a rumored presidential candidate. The police think the car wreck was an accident; proof on Travolta's magnetic sound tape, which he plays and replays and reconstructs with meticulous strain, suggests a hidden gunman was behind the death. Teaming up with a prostitute who was in the car at the time, and while being hunted by the shadowy figure behind the murder, the sound engineer jumps through hoops to substantiate his sonic evidence. Through it all, De Palma uses long-360-degree camerawork, God's eye views, split-diopter lenses, and eye-popping color to crank up the suspense. —Matt Patches
Blow Out is streaming on Showtime Anytime and available to rent on Amazon and Apple.
---
The Dark and the Wicked
The Dark and the Wicked is the latest release from Shudder and follows a family as an otherworldly evil takes over their farm and tries to take over their near-comatose father. It's a pretty standard horror movie premise, but where The Dark and the Wicked really sets itself apart is in its relentless desire to scare you. This is a movie operating on a scares-per-minute quota that it always meets.
Unlike most normal possession movies, which would rely on careful set ups and long drawn out tension, The Dark and the Wicked starts its frights early and never slows down. There are haunting shapes lurking in dark shadows, loud sheep, glass bottle windchimes, a haunted diary, spiders, gore, and the actual devil. And that's only the first half hour.
None of the movie's scares are entirely unique, but that's never really a problem. It feels more like director Bryan Bertino (The Strangers) is pulling them from a horror-movie thesaurus, but each one is perfect for its moment and is exceptionally well executed.
It's hard to imagine a better pairing of streaming service and movie than this one too. Bertino is both mining the depths of horror-movie history, while actively working against the genre's conventional pacing and rhythms, which makes it perfect for Shudder's horror-movie paradise. The Dark and the Wicked isn't the scariest movie I've ever seen, but it's a great way to spend 90 minutes and exactly the kind of movie I come to Shudder for. —Austen Goslin
The Dark and the Wicked is currently streaming on Shudder and available to rent on Amazon.
---
Das Boot
My twice-a-month friend movie club decided to stick with movies that came out in 1982 for this next round of picks, hence Das Boot, which none of us had seen. (It originally released in Germany in '81, and arrived in the States in '82.) The Director's Cut comes in at 3.5 hours, so I was bracing for a bit of a slog.
But, as it turns out, I found it massively compelling and not remotely indulgent. The characters are well fleshed out, and by the end I was fully enraptured by their intense journey. If you're into Band of Brothers, this is tonally very similar, and the 3.5 hours can easily be broken into three separate viewings for a more episodic delivery mechanism. It's easily one of the best war movies I've seen. —Russ Frushtick
Das Boot is available for rent on Amazon and Apple.
---
The Eisenhorn Trilogy
Back when they first came out in 2006, I gobbled up Dan Abnett's Horus Heresy books with relish. They were my gateway into Games Workshop's Black Library of Warhammer 40,000 novelizations, but I fell off of the series around Descent of Angels: Loyalty and Honour and began skipping around. That's how I came to entirely miss the tremendous Eisenhorn trilogy.
Set during the 42nd millennium — effectively the current timeline of the 40K universe — there are three books in the series, titled Xenos, Malleus, and Hereticus. They tell the story of inquisitor Gregor Eisenhorn and his colorful band of companions. Together, they show a completely different side of the 40K universe. Rather than focusing on tales of epic battles and planetary bombardments (although there are a few), Abnett focuses on a far more intimate storyline filled with intrigue, suspicion, and political machinations. It's far from Shakespeare, but they're excellent fun.
Rather than read them in paperback, for the last month or so I've been banging away at them via Audible, where they're read by the excellent Toby Longworth. I'm not really accustomed to listening to audio books, but Longworth's presentation made for some excellent long-distance drives and plenty of hobby time with the Warhammer 40,000 Indomitus boxed set.
It might be a good time to get caught up yourself, especially considering that Amazon has made it known they plan to produce a live-action television series based on these novels. Big Light Productions — the folks responsible for Amazon's The Man in the High Castle — are signed on to the production. —Charlie Hall
---
The Man From Nowhere
Lee Jeong-beom's 2010 action thriller The Man From Nowhere feels like a direct spiritual precursor to Derek Kolstad's John Wick series, albeit more subdued and emotionally driven. Won Bin plays Cha Tae-sik, a mysterious widower-turned-pawnshop keeper who despite living in self-imposed seclusion forms an unlikely bond with So-mi (Sae-ron Kim), a young girl who lives in the same apartment complex. When So-mi mother's steals a package of heroin from a ruthless gang of human traffickers and she and her daughter are abducted in an attempt to recover it, Cha Tae-sik embarks on a bloody campaign to exact revenge on them and rescue So-Mi, all while a team of South Korean DEA agents attempts to unravel the mystery of his elusive past and bring both him and the traffickers to justice.
The film is a methodical slow burn that explosively culminates in one of the most breathtaking knife fight showdowns I've ever seen in an action film. Won Bin's raw and terse performance is magnetic, drawing the audience through the screen while propelling the action forward. The fact that he has yet to appear in a single film since only adds to the allure and mystique of his presence here. Sae-ron Kim is terrific here as well, delivering a speech here towards the tail end of the first act that's beautiful and devastating in its emotional appeal. Considering recent reports that John Wick director Chad Stahelski and Derek Kolstad are currently attached to develop a forthcoming American adaptation, now is the perfect time to check out Lee's original if you haven't seen it already. From its stirring performances, don't-blink-or-you'll-miss-it action sequences, and engrossing score courtesy of Oldboy composer Hyun-jung Shim, The Man From Nowhere is a tremendously gratifying action flick for anyone hungering for a more emotionally driven thrill ride. —Toussaint Egan
The Man From Nowhere is streaming on Amazon.
---
In the Mood for Love
When you see one Wong Kar-wai film, you immediately want to see all of them, but not at once: They're movies best enjoyed as chance encounters, like beguiling strangers you spend two hours with at a bar or on a train before continuing on your way. I can't tell you how long I've had In the Mood for Love unwatched on my shelf for, but last Saturday was the evening we finally crossed paths. The movie is about neighbors Chow Mo-wan and Su Li-shen who begin to suspect their spouses are having an affair with each other, and slowly start to develop a relationship of their own. It's an achingly beautiful movie, full of deep reds and tight, lonely spaces, one of those stories where nothing and everything happens all at once. Which is kind of how it goes, when two people begin to understand what they want only when they realize what they lack. —Joshua Rivera
In the Mood for Love is currently streaming on the Criterion Channel.
---
Vox Media has affiliate partnerships. These do not influence editorial content, though Vox Media may earn commissions for products purchased via affiliate links. For more information, see our ethics policy.
New to Netflix in March 2021: Movies & TV Shows
If you're wondering what's new on Netflix this month, we've got you covered with the complete list of new movies, TV shows, and originals arriving on streaming in March 2021. Everyone knows Netflix is the reigning king of content right now, which means that whether you're looking for old favorites or new shows to binge-watch, Netflix pretty much has you covered across the board.
Some of the March highlights include the Netflix original documentaries Biggie: I Got a Story to Tell, which chronicles the life of the great Notorious B.I.G., Murder Among the Mormons, and Last Chance U: Basketball. If true stories aren't your thing, some new Netflix original films include the Eric Andre prank comedy/road trip comedy Bad Trip and the new family comedy Yes Day, starring Jennifer Garner, Jenna Ortega, and Édgar Ramírez. March also brings the premiere of the new Pacific Rim anime Pacific Rim: The Black, along with some old favorites including Batman Begins, The Dark Knight, Jason X (yes, that is a favorite), and Crazy, Stupid, Love.
Check out all the new movies and shows on Netflix this month below, and if you want to squeeze in some last-minute watching, head over to the full list of what's leaving Netflix in March 2021.
RELATED: The Best New Movies on Netflix in February 2021
Avail. 3/1/21
Biggie: I Got a Story to Tell — NETFLIX DOCUMENTARY
Featuring rare footage and in-depth interviews, this documentary celebrates the life of The Notorious B.I.G. on his journey from hustler to rap king.
Batman Begins (2005)
Blanche Gardin: Bonne Nuit Blanche (2021)
Crazy, Stupid, Love (2011)
Dances with Wolves (1990)
DC Super Hero Girls: Season 1
I Am Legend (2007)
Invictus (2009)
Jason X (2001)
Killing Gunther (2017)
LEGO Marvel Spider-Man: Vexed by Venom (2019)
Nights in Rodanthe (2008)
Power Rangers Beast Morphers: S2
Rain Man (1988)
Step Up: Revolution (2012)
Tenacious D in The Pick of Destiny (2006)
The Dark Knight (2008)
The Pursuit of Happyness (2006)
Training Day (2001)
Two Weeks Notice (2002)
Year One (2009)
Avail. 3/2/21
Black or White (2014)
Word Party: Season 5 — NETFLIX FAMILY
Party with animal babies Franny, Bailey, Kip, Lulu and Tilly as they learn new words and life lessons in English and Mandarin through song and dance!
Avail. 3/3/21
Moxie — NETFLIX FILM
Inspired by her mom's rebellious past and a confident new friend, a shy 16-year-old publishes an anonymous zine calling out sexism at her school.
Murder Among the Mormons — NETFLIX DOCUMENTARY
Salt Lake City, 1985. A series of pipe bombs kills two people and severely injures another, jolting the epicenter of the LDS Church. The murders send further shockwaves through the community when a trove of early Mormon letters and diaries are found destroyed in the vehicle of the third victim, Mark Hofmann, a renowned collector of rare documents, including the infamous White Salamander Letter — an artifact whose contents threatened to shake the very foundations of Mormonism. As Hofmann fights for his life, investigators race to uncover the truth. Directed by Jared Hess (Napoleon Dynamite) and Tyler Measom (An Honest Liar), MURDER AMONG THE MORMONS is the first comprehensive look at one of the most shocking crimes to have ever taken place among the Mormon community and the criminal mastermind behind it all.
Parker (2013)
Safe Haven (2013)
Avail. 3/4/21
Pacific Rim: The Black — NETFLIX ANIME
After Kaiju ravages Australia, two siblings pilot a Jaeger to search for their parents, encountering new creatures, seedy characters and chance allies.
Avail. 3/5/21
City of Ghosts — NETFLIX FAMILY
Meet the Ghost Club! Their adventures take them all around Los Angeles as they interview ghosts, solve problems and learn about their city's history.
Dogwashers — NETFLIX FILM
When a narco past his prime refuses to pay a debt to an upstart, only a secret stash of money can save his men. But guess what the gardener just found?
Nevenka: Breaking the Silence — NETFLIX DOCUMENTARY
This docuseries examines Spain's historic 2001 lawsuit, in which city councilor Nevenka Fernández accused Mayor Ismael Álvarez of sexual harassment.
Pokémon Journeys: The Series: Part 4 — NETFLIX FAMILY
Battles and research continue as Ash and Goh travel the world. Along the way they find old friends, Legendary Pokémon, Team Rocket and more.
Sentinelle — NETFLIX FILM
Transferred home after a traumatizing combat mission, a highly trained French soldier uses her lethal skills to hunt down the man who hurt her sister.
Avail. 3/8/21
Bombay Begums — NETFLIX ORIGINAL
From boardrooms to society's margins, five ambitious women from various walks of life navigate dreams, desires and disappointments in modern Mumbai.
Bombay Rose — NETFLIX FILM
Escaping from child marriage, a young club dancer living in the streets of Bombay, must choose between fending for her family and finding love with a boy orphaned by the militancy. Painted frame by frame and woven delicately through music, a red rose brings together three tales of impossible loves. Love between two dreamers tested by duty and religious divides. Love between two women. Love of an entire city for its Bollywood stars. Based on true events, the film, in documentary fashion, explores the ruthlessness of a society where the love and life that reigns on the big screen can crush you in its mean streets. Bombay Rose is directed by Gitanjali Rao and produced by Cinestaan Film Company/Les Films d'ici. An award-winning festival favorite, it was the first Indian animated film ever selected to open Venice Critics Week; it was also selected by the Toronto International Film Festival and the BFI London Film Festival, and an award winner at the Chicago and Mumbai Film Festivals.
Avail. 3/9/21
The Houseboat — NETFLIX ORIGINAL
Musicians and friends Fynn Kliemann and Olli Schulz spend two difficult years trying to restore the home of singer Gunter Gabriel to its former glory.
StarBeam: Season 3 — NETFLIX FAMILY
StarBeam is back with her family and favorite sidekicks to defend Somerset from all the wacky villains trying to stir up trouble and spoil the fun!
Avail. 3/10/21
Dealer — NETFLIX ORIGINAL
Tensions erupt when two filmmakers infiltrate an area ruled by gangs to shoot a music video for a rapper in this gritty found-footage series.
Last Chance U: Basketball — NETFLIX DOCUMENTARY
From Greg Whiteley (Cheer) and the team behind Emmy-winning Last Chance U comes LAST CHANCE U: BASKETBALL, an honest, gritty look inside the world of community college basketball. Over the course of eight episodes, viewers will follow the East Los Angeles College Huskies (ELAC) in their high stakes chase to an unprecedented California state basketball championship. Led by passionate head coach John Mosley, the ELAC team is made up of former D1 recruits and powerhouse athletes hustling to prove themselves for a last chance to fulfill their dreams of playing at the next level. But the team is tested as the players battle adversity, inner demons, and emotions on and off the court.
Marriage or Mortgage — NETFLIX ORIGINAL
A wedding planner and a real estate agent compete to win the hearts and budgets of spouses-to-be. Will they pick fairy-tale nuptials or a dream home?
Related: The Best Documentaries on Netflix Right Now
Avail. 3/11/21
The Block Island Sound (2020)
Coven of Sisters — NETFLIX FILM
Basque Country, 1609. To postpone their execution, a group of women accused of witchcraft lure their inquisitor into witnessing the witches' Sabbath.
Avail. 3/12/21
Love Alarm: Season 2 — NETFLIX ORIGINAL
Longing for resounding proof of her feelings, Jojo sets out to uninstall the shield and make the app ring for her one true love.
The One — NETFLIX ORIGINAL
Love — and lies — spiral when a DNA researcher helps discover a way to find the perfect partner, and creates a bold new matchmaking service.
Paper Lives — NETFLIX FILM
In the streets of Istanbul, ailing waste warehouse worker Mehmet takes a small boy under his wing and must soon confront his own traumatic childhood.
Paradise PD: Part 3 — NETFLIX ORIGINAL
The not-so-honorable police officers of Paradise engage in dog blackmail, sperm theft, doughnut shop intimidation and many more unspeakable crimes.
YES DAY — NETFLIX FILM
Always feeling like they have to say NO to their kids and co-workers, Allison and Carlos decide to give their three kids a YES DAY — where for 24 hours the kids make the rules. Little did they know that they'd be going on a whirlwind adventure around Los Angeles, that would bring the family closer to each other than ever before.
Avail. 3/14/21
Audrey (2020)
Avail. 3/15/21
Bakugan: Armored Alliance
The BFG (2016)
The Last Blockbuster (2020)
The Lost Pirate Kingdom — NETFLIX ORIGINAL
The real-life pirates of the Caribbean violently plunder the world's riches and form a surprisingly egalitarian republic in this documentary series.
Zero Chill — NETFLIX FAMILY
Talented teen figure skater Kayla is forced to leave everything behind when her family follows her twin brother, Mac, to a prestigious hockey academy.
Avail. 3/16/21
RebellComedy: Straight Outta the Zoo — NETFLIX COMEDY SPECIAL
The comics of RebellComedy take the stage and tackle topics including mistaken identities, being the "funny" kid and anatomically interesting starfish.
Savages (2012)
Waffles + Mochi — NETFLIX FAMILY
Curious puppet pals Waffles and Mochi travel the world exploring the wonders of food and culture while learning how to cook with fresh ingredients.
Avail. 3/17/21
Operation Varsity Blues: The College Admissions Scandal — NETFLIX DOCUMENTARY
Reenactments drive this documentary investigating the mastermind behind a scam to sneak the kids of rich and famous families into top US universities.
Under Suspicion: Uncovering the Wesphael Case — NETFLIX ORIGINAL 🇧🇪
This true-crime series follows the high-profile court case of Belgian politician Bernard Wesphael, who was accused of murdering his wife in 2013.
Avail. 3/18/21
B: The Beginning Succession — NETFLIX ANIME
When Keith is abducted and a friend from Koku's past resurfaces, Killer B returns and everyone is pulled into a conspiracy involving the crown.
Cabras da Peste — NETFLIX FILM
Two wildly mismatched cops from different Brazilian states are forced to work together to take on a gang operating in both of their homelands.
Deadly Illusions (2021)
The Fluffy Movie (2014)
Nate Bargatze: The Greatest Average American — NETFLIX COMEDY SPECIAL
Tennessee-born comedian, actor, and podcast host Nate Bargatze is back with his second hour-long Netflix original comedy special, Nate Bargatze: The Greatest Average American. Nate reflects on being part of the Oregon Trail generation, meeting his wife while working at Applebee's and the hilariously relatable moments of being a father and husband. Nate Bargatze: The Greatest Average American premieres globally on Netflix on March 18, 2021. The special is directed by Troy Miller, who also serves as Executive Producer alongside Alex Murray, Tim Sarkes and Bargatze.
Skylines (2020)
Avail. 3/19/21
Alien TV: Season 2 — NETFLIX FAMILY
Alien reporters Ixbee, Pixbee and Squee return to Earth, where they learn about more odd human customs and inventions like trains and fashion.
Country Comfort — NETFLIX FAMILY
An aspiring young country singer finds the band she's been missing when she takes a job as a nanny for a musically talented family.
Formula 1: Drive to Survive: Season 3 — NETFLIX ORIGINAL
During a shortened 2020 season, Lewis Hamilton, Daniel Ricciardo and other top drivers pursue checkered flags as COVID-19 turns the world upside down.
Sky Rojo — NETFLIX ORIGINAL
On the run from their pimp and his henchmen, three women embark on a wild and crazy journey in search of freedom. From the creators of "Money Heist."
RELATED: 'The Adam Project' Screenwriter Reveals New Details on His Ryan Reynolds Time Travel Netflix Movie
Avail. 3/20/21
Jiu Jitsu (2020)
Avail. 3/22/21
Navillera — NETFLIX ORIGINAL
A 70-year-old with a dream and a 23-year-old with a gift lift each other out of harsh realities and rise to the challenge of becoming ballerinos.
Philomena (2013)
Avail. 3/23/21
Loyiso Gola: Unlearning — NETFLIX COMEDY SPECIAL
South African comedian Loyiso Gola serves up practical philosophy and filter-free humor as he tackles topics like race, identity and world politics.
Avail. 3/24/21
Seaspiracy — NETFLIX DOCUMENTARY
Passionate about ocean life, a filmmaker sets out to document the harm that humans do to marine species — and uncovers a sinister global conspiracy.
Who Killed Sara? — NETFLIX ORIGINAL
After 18 years in prison, Álex takes his revenge on the Lazcano family, who framed him for the murder of his sister Sara to save their reputation.
Avail. 3/25/21
Caught by a Wave — NETFLIX FILM
After falling in love at a beachside summer camp in Sicily, a painful truth inspires two teenage sailing enthusiasts to live their lives to the fullest.
DOTA: Dragon's Blood — NETFLIX ANIME
After encounters with a dragon and a princess on her own mission, a Dragon Knight becomes embroiled in events larger than he could have ever imagined.
Millennials: Season 3
Secret Magic Control Agency — NETFLIX FAMILY
Hansel and Gretel of fairy tale fame — now acting as secret agents — must use magic, clever thinking and teamwork on a mission to find a missing king.
Avail. 3/26/21
A Week Away — NETFLIX FILM (Trailer)
Troubled teen Will Hawkins (Kevin Quinn) has a run-in with the law that puts him at an important crossroad: go to juvenile detention or attend a Christian summer camp. At first a fish-out-of-water, Will opens his heart, discovers love with a camp regular (Bailee Madison), and sense of belonging in the last place he expected to find it.
Bad Trip — NETFLIX FILM
In a hidden-camera comedy from the producer of "Bad Grandpa," two pals embark on a road trip full of funny pranks that pull real people into the mayhem.
Big Time Rush: Seasons 1-4
Croupier (1998)
The Irregulars — NETFLIX ORIGINAL
In 19th-century London, a group of misfits works to solve supernatural crimes at the behest of Dr. Watson and his elusive partner, Sherlock Holmes.
Magic for Humans by Mago Pop — NETFLIX ORIGINAL
Illusionist Mago Pop takes to the streets of Barcelona, where he amazes folks of all ages and walks of life with tricks that inspire delight and wonder.
Nailed It!: Double Trouble — NETFLIX ORIGINAL
When two clueless cake "artists" team up, the reveals are even more ridiculous. From best buds to brothers and sisters, these bakers are twice as bad.
Avail. 3/29/21
Mandela: Long Walk to Freedom (2013)
Rainbow High: Season 1
Avail. 3/30/21
7 Yards: The Chris Norton Story (2020)
Octonauts & the Ring of Fire — NETFLIX FAMILY
When lava-spewing volcanoes start a chain reaction of disasters across the ocean, the Octonauts must work together to save their sea creature friends.
Avail. 3/31/21
At Eternity's Gate (2018)
Haunted: Latin America — NETFLIX ORIGINAL
Real people's terrifying tales of the chilling, unexplained and paranormal come to life with dramatic reenactments in this reality series.
KEEP READING: The 85 Best Movies on Netflix Right Now
Robin Wright on Bringing Her Own Directing Style to 'Ozark' Season 4
"Is it possible that something could be darker than 'House of Cards'? Yes, this one!"
About The Author