As Cities Grapple With Climate Change, Gas Utilities Fight To Stay In Business
Facing the rising threat of wildfire and extreme drought, Flagstaff, Ariz., unveiled an ambitious effort two years ago to cut the heat-trapping emissions that drive climate change.
A critical part of Flagstaff's climate plan proposed that all new construction get to net-zero greenhouse gas emissions by 2040 and that the city promote "aggressive building electrification" to decrease reliance on fossil fuels. As in many places, buildings are a big source of Flagstaff's greenhouse gases, mainly because many are heated by burning natural gas.
But in February 2020, the Arizona Legislature blocked much of Flagstaff's plan for its buildings. With the backing of the state's main gas utility, the Legislature passed a bill that prevents municipalities and counties from banning new gas infrastructure and hookups.
"It definitely put a huge hurdle in our plans for promoting electrification and fuel switching," says Nicole Antonopoulos, Flagstaff's sustainability director.
The Arizona law was a test case for a strategy the natural gas sector is now deploying nationwide. Gas utilities, with help from industry trade groups, have successfully lobbied lawmakers over the past year to introduce similar "preemption" legislation in 12 mostly Republican-controlled state legislatures, according to the Natural Resources Defense Council (NRDC).
The speed and scale of the strategy show just how high the stakes are for the gas industry. According to internal reports and hundreds of recent emails obtained through public records requests and shared with NPR, the gas industry sees an existential threat in the efforts of cities, states, businesses — and now the Biden administration — to sharply reduce fossil fuel use.
"As you're really looking at what's going to come out of the Biden administration, they're really talking about remaking the entire economy through a green lens, and that means eliminating natural gas," Sue Forrester, vice president of advocacy and outreach at the American Gas Association (AGA), said during an industry conference last November.
Gas utilities and their powerful lobby, the AGA, are racing on multiple fronts to convince lawmakers and the public that swapping out natural gas with electric would harm consumers and lead to higher bills. They argue that using natural gas is compatible with addressing climate change, despite scientific evidence to the contrary.
Pro-gas groups have emerged around the country with names such as "The Empowerment Alliance" and "Partnership for Energy Progress" to sway local and state debates about electrification. The gas industry has launched ad campaigns on Facebook and Instagram touting gas as far better for cooking.
As part of a multipronged campaign to improve public perceptions of natural gas, the American Gas Association's "Cooking With Gas" campaign features young cooks and social media influencers like Amber Kelley. The AGA then encourages gas utilities around the country to comment on and repost the videos.
Some industry lobbying and public relations campaigns have drawn the attention of regulators. In California, one case involved the group "Californians For Balanced Energy Solutions" (C4BES). The ratepayer advocate's office recommended that the country's biggest gas utility, SoCalGas, pay steep fines for improperly using ratepayer money to fund C4BES and oppose gas bans and energy efficiency measures, an allegation the company denies.
"In the broader context, this is reluctance to adapt to changing conditions. It's a reluctance to work with the community, the state government or federal government to identify solutions to address climate change," Antonopoulos says of the gas industry. "If they keep spending energy on preemption laws, it will distract them from identifying solutions. And that's a missed opportunity."
"Reframing the debate" around natural gas
State preemption laws help industries protect a particular market. These types of laws have long been used by other industries such as tobacco and plastic bag makers to kill local initiatives.
While the AGA says it "will absolutely oppose any effort to ban natural gas," President and CEO Karen Harbert says her group maintains an arm's length relationship with efforts to pass preemption laws. "We are not coordinating these efforts and we are not state lobbyists," she tells NPR. "We concentrate our activities, certainly, at the federal level."
That distinction is important because much of the AGA's budget comes from ratepayers through its member utilities. That means you, as a ratepayer, could be funding this work, even if you don't agree with it.
But public documents reviewed by NPR and recordings of AGA executives reveal that the group is actively involved in passing state-level bills, along with utilities and local gas trade groups, that block critical local action to cut heat-trapping emissions.
"We have run pro-gas choice legislation [in] Arizona, Tennessee, Louisiana … and Oklahoma. And so those states now, you have an option. You can't deny someone natural gas service in their home," the AGA's George Lowe told colleagues during an industry conference last November. Lowe, vice president of governmental affairs and public policy, said AGA member companies were eyeing 15 to 20 other states to pass similar bills this year.
A March 2020 AGA slide presentation lists as a goal: "To keep natural gas an integral part of a clean energy future by reframing the debate." Under "AGA initiatives," it states: "Model and preemptive legislation — Introduced in AZ, TN, MN."
The recordings and documents from a public records request were obtained by the Climate Investigations Center, a nonpartisan environmental watchdog group, and shared with NPR.
Harbert says gas utilities can be a part of solving the climate problem. "If the goal is to reduce emissions, we're all in," she says. "If the goal is to put us out of business, not so much."
Her industry is working on cleaner alternatives, including so-called renewable natural gas. It uses waste methane from landfills and manure, and it can be mixed with hydrogen to run through the existing gas utility pipeline network. "We really have a very effective delivery system," she says. "Whatever is going to go through that system — it could be today's molecules or it could be tomorrow's molecules."
Meanwhile, she says, the industry is growing. "Natural gas utilities continue to expand and invest. We're adding a customer every minute of every day. That means about 600,000 new customers in 2021."
What the science requires
Over the past decade, natural gas has been credited with reducing carbon dioxide emissions. But for humanity to avoid the most catastrophic consequences of climate change, most of the world's fossil fuels need to stay in the ground, scientists say. That includes nearly half of natural gas reserves.
Greenhouse gas emissions hit record levels in 2019 because of the expanded use of natural gas, which not only emits carbon dioxide but can leak into the atmosphere from pipelines as methane, a far more potent heat-trapping gas.
"We cannot continue using natural gas for things like heating and cooking because it's not consistent with reaching a net-zero goal," says Erin Mayfield, a postdoctoral research associate at Princeton University.
Mayfield co-authored a recent study into the most cost-effective ways to zero out greenhouse gas emissions. The study looked at five pathways to reach "net-zero" emissions by 2050. None of the pathways included gas utilities as they exist now.
At net-zero, heat-trapping gases would no longer build up in the atmosphere because emissions would be so low that forests or technology could remove an equal amount of them.
Other studies by the Department of Energy's Lawrence Berkeley National Laboratory and the National Academy of Sciences echo Mayfield's conclusion: Electrifying the country's buildings, making appliances more efficient and powering them with renewable energy are among the best paths to cutting emissions.
"Electric heating can be totally clean … if electric utilities deliver power made from solar and wind and hydro. Which many are promising to do," says Alejandra Mejia Cunningham, building decarbonization advocate at the NRDC.
Cities versus states
Buildings are a ripe target for greenhouse gas cuts, accounting for about 12% of the country's emissions. President Biden's ambitious climate plan includes a goal to cut the carbon footprint of buildings in half by 2035 through incentives to retrofit homes and businesses with electric appliances and furnaces.
Many cities already are pushing ahead with electrification. By late January, 42 California cities had taken action to limit gas use in new buildings, according to the Sierra Club. More than a dozen of them have outright banned new buildings with gas hookups. Outside California, Salt Lake City hopes to get builders to forgo gas in new buildings through public outreach and financial incentives. Denver has a plan to electrify most buildings by 2027.
About a year ago in Arizona, Antonopoulos says, Flagstaff was considering a gas ban. "That was one of our strategies: Could we say, 'No gas in new construction?'" she says.
At that same time, the gas utility industry was preparing its counterattack. At a December 2019 meeting of the AGA's executive committee, Harbert called these moves by cities a new challenge to the industry.
The AGA set a 2020 priority to "expand efforts at the federal, state, and local levels to ensure policies, regulations and other initiatives include the option of natural gas for consumers and preserve customer choice of energy."
A few months later, in February 2020, Rep. Russell Bowers, the Republican speaker of Arizona's House of Representatives, introduced a bill blocking cities from restricting gas hookups. The bill had the backing of Southwest Gas, the state's largest gas utility, and Bowers had received $3,500 from the company for his 2020 reelection campaign.
Republicans lined up to support the proposal. "We have been able to observe what happens in cities like Berkeley, Calif., that take these radical steps to tell people, 'This is what you will use, whether you like it or not,'" Rep. Mark Finchem of Tucson said during a floor debate.
The bill sailed through the Legislature and was signed into law within a month. Flagstaff dropped efforts to ban new gas hookups and is trying to find other ways to get to net-zero carbon emissions.
In 2020, Oklahoma, Tennessee and Louisiana also passed preemption laws. This year, 12 states have taken up preemption legislation so far, and the chances of it passing in several are high. They include: Arkansas, Colorado, Florida, Georgia, Indiana, Iowa, Kansas, Kentucky, Mississippi, Missouri, Texas and Utah.
Many bills contain similar or even identical language. Proposed legislation in both Utah and Georgia, for instance, would block local governments from "prohibiting the connection or reconnection of any utility service based upon the type or source of energy or fuel to be delivered to any customer."
"I didn't dream this up," says state Rep. Stephen Handy, R-Utah, who introduced the bill in his state. "I became aware of it, frankly, from my local natural gas supplier, Dominion."
"We're a little bit worried"
City officials in states considering new bills now wonder what they'll be allowed to do if the bills pass. Jasmin Moore, sustainability director for Douglas County and the city of Lawrence, Kan., worries that her state's proposed law, which prohibits any municipal ordinance that "discriminates against, restricts, limits, or impairs" the use of utility service, might even ban city programs aimed at promoting energy efficiency, since that would reduce gas use. "It really seems like it's intended to slow down our progress," Moore says.
In Utah, Salt Lake City Sustainability Director Vicki Bennett says, "We're a little bit worried about the legislation because it's very broad." It's unclear, she says, whether the proposed law in Utah would allow a city to offer financial incentives to encourage developers to go all electric.
Switching from gas to electric in existing homes can be expensive. But building new homes that are all electric can be cheaper than constructing homes with gas hookups.
"You eliminate gas taps, you eliminate running all those gas lines through your building," says Tyler Hollon, sustainability director for Wadman Corp., a construction company in Utah. Hollon says his company did its first all-electric building because an environmentally minded developer, Giv Group, demanded it. Wadman's executives thought it would cost a lot extra, but they were wrong.
At the two companies' latest collaboration, a six-story affordable housing project in Salt Lake City, there are efficient electric heat pumps instead of gas furnaces in each unit. Heat pumps also deliver hot water.
Hollon's company shares its blueprints and budgets with other builders. "We just want everybody to do it. It's everybody's air that we're all breathing," Hollon says. "Makes my mountain bike ride that much easier."
The future of gas
The AGA's Harbert warns that it's shortsighted to eliminate gas from the country's energy picture. "The narrative that has been set now is that we are actually the fuel of yesterday and we don't feel that that's the case. We believe that we're the opportunity for tomorrow," Harbert says.
She says abandoning gas utility infrastructure and building out the electricity grid would be expensive, something researchers with the Princeton study considered before concluding that electrification would still be necessary to keep global warming at safer levels.
Ratepayer advocates share some of the gas industry's concerns. Stefanie Brand, director for the New Jersey Division of Rate Counsel, says a benefit of having both electricity and gas in homes is that people can still get some services when the power goes out.
"A lot of people can cook. … And a lot of people can have hot water. But think about it, when everybody drives an electric car …" Brand says you might not be able to drive anywhere when a storm knocks out the grid in your neighborhood.
Still, Brand says she understands that the country needs to reduce fossil fuel consumption and move toward more renewable energy to address climate change. That's why she also concludes that gas utilities may not be able to stay in business.
"I do think they're going to be around for a while," Brand says, "but I don't think they're going to be around forever."
ESG Strategies for Small Business and Private Companies | JD Supra
As a violinist, I was interested to learn that Irish violinist Patricia Treacy performed at President Biden's inaugural mass held at 7:30 AM on Inauguration Day at a Washington cathedral. For the occasion, Ms. Treacy performed on a Stradivari violin worth around $4 million.
This Stradivari wasn't made by the famous 17th century Cremonese luthier Antonio Stradivari whose instruments have become the gold standard for violin makers ever since. Instead, the violin Ms. Treacy played was made by Antonio's son, Omobono Stradivari.
Omobono likely was primarily assigned repair work in Antonio's shop. Compared to Antonio, few surviving violins are attributed to Omobono, and those are considered "clumsy" compared to his father's work. And there is speculation that Omobono's business interests primarily laid outside violin making.
Omobono might not have kept up with the productivity or workmanship of his illustrious father. But his instruments still reflect considerable artistry compared to other makers of his day and are not to be overlooked.
The same comparison might be made of large, publicly-traded corporations and their small, privately-held business counterparts. Although the former may generate more news reports and generate more revenue and government regulation, privately-held businesses far outstrip public companies in number. And small business is the backbone of many local communities.
On March 4, 2021, the Securities and Exchange Commission (SEC) announced that it was creating a Climate and ESG Task Force to focus on disclosure and ESG-related misconduct. Although the SEC's focus likely primarily will be on disclosures by reporting companies and ESG funds, small businesses and privately-held companies also can create a significant impact with ESG programs.
This article provides a basic primer on ESG principles and discusses how small businesses and privately-held companies can positively affect their communities and stakeholders with ESG initiatives.
What is ESG?
Environmental, Social, and Governance (ESG) focuses on a company's efforts in those three areas. ESG is used by investors when considering where to invest. ESG also should be a factor in developing a company's policies and products.
ESG requires a holistic evaluation of the business to determine how it serves its stakeholders inside and outside of the company and the environment where it has influence. The relative focus on environment, social, and governance will vary by company.
Focus on environmental should include the company's use of natural resources, conservation efforts, and recycling and sustainability. Companies also may evaluate their carbon footprint and energy use. If the business involves the use of chemicals, the company might determine if there is a more environmentally friendly option.
Social issues require evaluation of the company's diversity and inclusion efforts from the boardroom to entry-level employees. Wellness programs and work environment must be evaluated to assure that employees are treated fairly and can work safely and without harassment. Companies also should consider their opportunities for social impact to make the world a better, safer, and more just place where all people can thrive.
Governance focuses on a company's leadership and how it guides the company to have a positive impact. Governance also will include evaluating the board, executive, and management composition for diversity and inclusion. It also focuses on equity in compensation, transparency with investors and other stakeholders, and integrity.
Why is ESG Important?
Not only is it important that companies use their resources to make the world a better place, but ESG also is good business. For example, conserving energy, using renewable energy, and recycling can reduce costs and help the environment. Creating a diverse workforce where employees are valued and treated fairly will attract top talent, improve morale, and reduce turnover.
Millennial job hunters, consumers, and investors value ESG and may bypass a company that doesn't. And Gen Z, which are entering adulthood, is the most diverse generation ever, with only 52%. For Gen Z, addressing climate change, equity, and social justice aren't optional for Gen Z. With Millennials and Gen Z becoming important stakeholders, companies that ignore ESG initiatives aren't likely to survive.
Eight of the top ten global risks to business identified by the World Economic Form are ESG-related. Further, according to McKinsey & Company, ESG can improve the bottom line. ESG can lead a company to new markets and business opportunities since consumers may seek companies dedicated to ESG.
Conservation efforts can lead to significant cost savings, for instance, in energy costs. And creating an ESG program can help a company futureproof its operations by anticipating changes (eg, carbon credits, bans on plastic bags, etc.).
Finally, employees who are treated well and enjoy a workplace free of discrimination and harassment are likely to be more productive and less likely to leave their jobs. And employees who are treated fairly are less likely to leave their jobs or file regulatory complaints.
Why Should Small Businesses and Privately-Held Companies Care about ESG?
In March, Acting SEC Chair Allison Herren Lee spoke about the SEC's enhanced focus on ESG, which she said was driven by a "shift in investor focus." She noted that "ESG risks and metrics now underpin many traditional investment analyses on investments of all types–a dynamic sometimes referred to as 'ESG integration.'"
According to Lee, the "perceived barrier between social value and market value is breaking down. This change is driven by investors, lenders, asset managers, and ultimately consumers, making it an essential consideration for every business, whether or not under SEC regulation.
Further, the SEC now has set the expectation that reporting companies accurately disclose ESG information and programs. Investors and other stakeholders naturally will come to expect similar information from private businesses. Indeed, Lee Gardella, head of Investment Risk and Monitoring at private equity asset manager Schroder Adveq believes "private markets are a better place for an investor to apply their sustainable goals than the public markets."
The Process of Developing an ESG Strategy
The first step in developing an ESG program is self-reflection. Every business needs to ask difficult questions such as:
Is there diverse leadership and employees at every level in the company? What effort is the business making to recruit a diverse workforce?

Is the work environment free from discrimination and harassment? What does the company do to foster employees' mental and physical health? Do employees receive a fair, living wage?

How does the company use natural resources? Does it use renewable energy sources and conserve water? What is the company's carbon footprint? Does the company recycle and purchase recycled goods where possible? How do the company's operations impact the land, water, and plant and animal life?

Do leadership and management deal fairly and transparently with stakeholders, including employees, customers, vendors, and investors?

What governmental regulation is the business subject to? Is the business in compliance with equal opportunity, wage hour, environmental, and ethical requirements?
After a business identifies its ESG successes and areas for improvement, it should develop strategies to address areas needing improvement. That ESG strategy should be integrated into the business' culture and operations.
Key Elements of an ESG Strategy
Although contents of a business' ESG strategy will depend upon its industry and the business' unique circumstances, every ESG strategy should include these considerations:
360-Degree Engagement
A successful ESG strategy will involve all of a business' stakeholders, including the board, executives, staff, investors, and consumers. The board may adopt the ESG strategy, but only after seeking information from other stakeholders. In addition to involving management and employees, a business may also seek customer or investor input through surveys.
Address All Three ESG Components
Balance is essential in business and in ESG strategies. An effective ESG strategy will not emphasize one or two of the areas to the neglect or exclusion of the other(s).
Many businesses may find it easier to have a strategy for one or two of the three ESG components (environmental, social, governance) than the others. Frequently the area where the business finds it most challenging to develop a strategy will be the one where the business needs to place the most focus.
For example, a business whose C-suite and board comprised of white men may find it difficult to attract women, people of color, and LGBTQ persons. Or the company may be in an industry where such individuals are underrepresented. Yet, a strong diversity program might be the best way for the business to demonstrate its commitment to ESG. A diversity initiative also may help futureproof the business by bringing new ideas and opportunities to the table.
Or on the social side, it may be difficult for a business to obtain management or owner approval for initiatives that increase employee or worker safety costs above minimum required levels at the expense of owner profit. Yet, in the long run, a happy and healthy workforce may lead to improved financial results.
Top to Bottom Education and Commitment
360-degree engagement doesn't end when the ESG strategy is developed. Instead, all business personnel, from the board chair to the entry-level employee who started yesterday, needs to be educated about and engaged in carrying out the business' ESG strategy.
Board, management, and staff must be educated about and committed to the business' ESG strategy. And ESG should become a consideration in every business decision.
Asset Allocation
The book of Matthew in the Christian Bible says, "For where your treasure is, there will your heart be also." As with a person, a business' "treasure" might not refer just to money but also time and focus.
The business that adopts a strong ESG strategy but continues to place the lion's share of its funds or employee time on practices that undermine that strategy isn't likely to succeed. The business' allocation of time and money and choices for community involvement should support its ESG strategy.
Disclosure and Marketing
Usually, it is a good idea for a business to promote its ESG strategy, even if it isn't legally obligated to do so. By publicly committing to its ESG strategy, the business is more likely to follow through. Plus, public discussion shows customers, investors, and competitors of the business' commitment to ESG and could encourage those stakeholders to make similar commitments.
Continued Self-Reflection and Evaluation
Businesses should develop metrics so they can continuously evaluate the effectiveness of their ESG strategies. If ESG strategy isn't effective in one or more areas, the business should make changes designed to increase impact
Futurecasting
ESG is dynamic. Yesterday's social and environmental concerns different from today's concerns, and tomorrow's concerns will be different yet. The most effective ESG strategies will proactively anticipate and be ready for future industry ESG concerns. And the business should make the investments necessary, so it isn't left behind when those ESG concerns become reality.
This series draws from Elizabeth Whitman's background in and passion for classical music to illustrate creative solutions for legal challenges experienced by businesses and real estate investors.
These Are the Most Influential People in the DC-Area Weed Business

Caroline Phillips
Founder, National Cannabis Festival and National Cannabis Policy Summit
As a kid growing up in 16th Street Heights during the '90s and early 2000s, she'd watch her neighbors' residences being raided for pot offenses. As an adult, she has turned her hometown into a destination for weed stans, organizing the area's first cannabis festival in 2016. Nearly 20,000 people attended the last in-person event, at RFK; it now includes a policy component, too.
Back to Top
Andras Kirschner and Ed Weidenfeld
Co-owners, Phyto Management and Maryland Cultivation and Processing
When longtime lawyer and Reagan campaign counsel Ed Weidenfeld was diagnosed with Parkinson's, his son introduced him to farmer and Landon alum Andras Kirschner. The pair became partners in pot-growing ventures in Hagerstown and DC. The latter, Phyto, was DC's highest-grossing in 2019, with $3.2 million in revenue. "I once thought cannabis would put users on the path to inevitable addiction," Weidenfeld says. Now it "keeps me close to the beauty of life."
Back to Top
Jeffrey Kahn and Stephanie Reifkind Kahn
Owners, Takoma Wellness Center
After decades working in healthcare (Stephanie) and using his rabbinate to help families face illness (Jeffrey), the couple opened their dispensary in 2013, making it one of the longest-running in DC. It was also the city's top-grossing in 2019, with $7.6 million in revenue. Pot is a family business: Son Josh works with his parents, and his brother, James, has worked for other local weed outfits.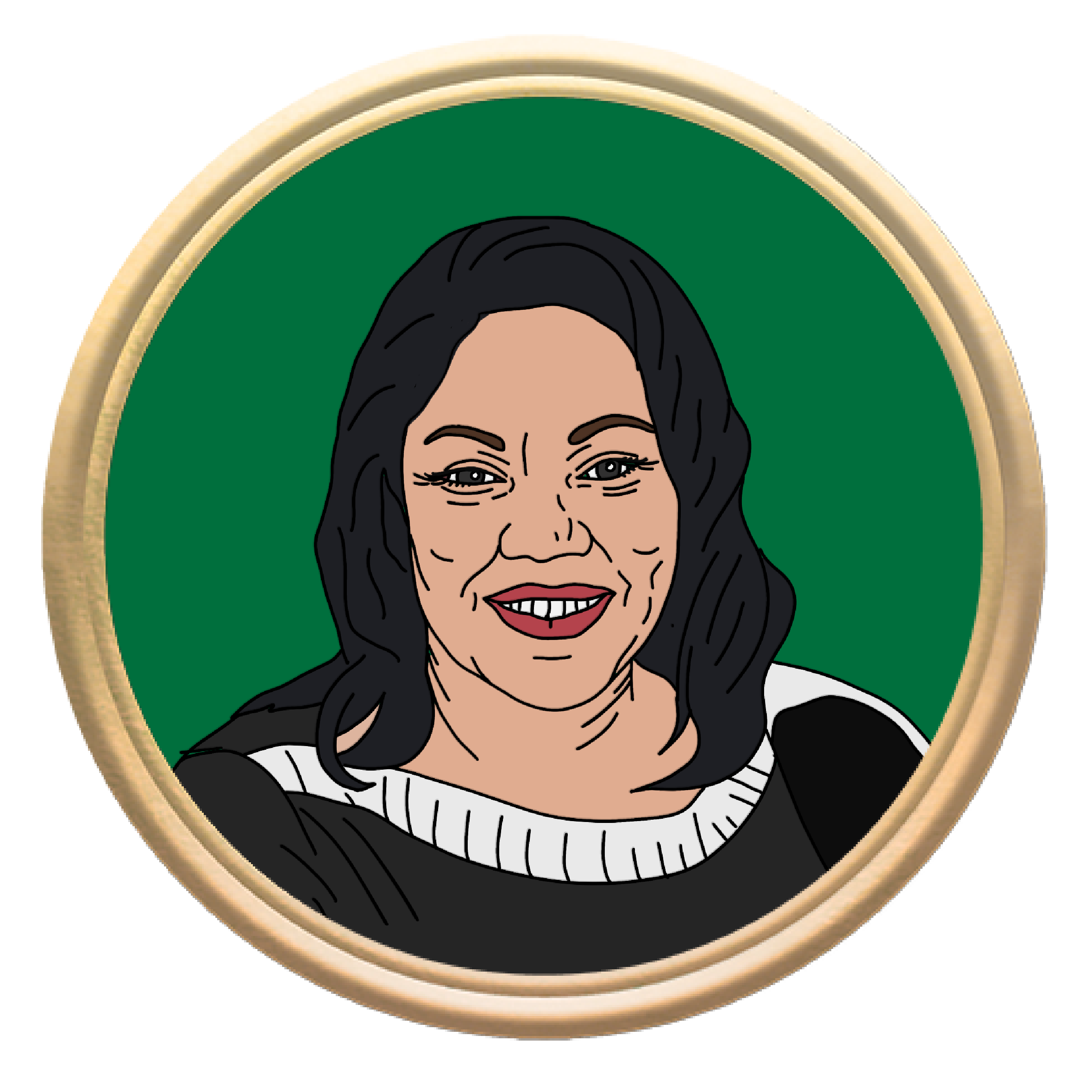 Chanda macias
Owner/CEO, National Holistic Healing Center; CEO, Women Grow; first vice chair, National Cannabis Roundtable
The former director of STEM education at Howard University runs a six-year-old dispensary in Dupont Circle, the second-highest-grossing outfit in DC in 2019. She has national sway, too, mentoring people through the networking organization Women Grow and working to influence US policy as a leader in the cannabis-reform group chaired by former House speaker John Boehner.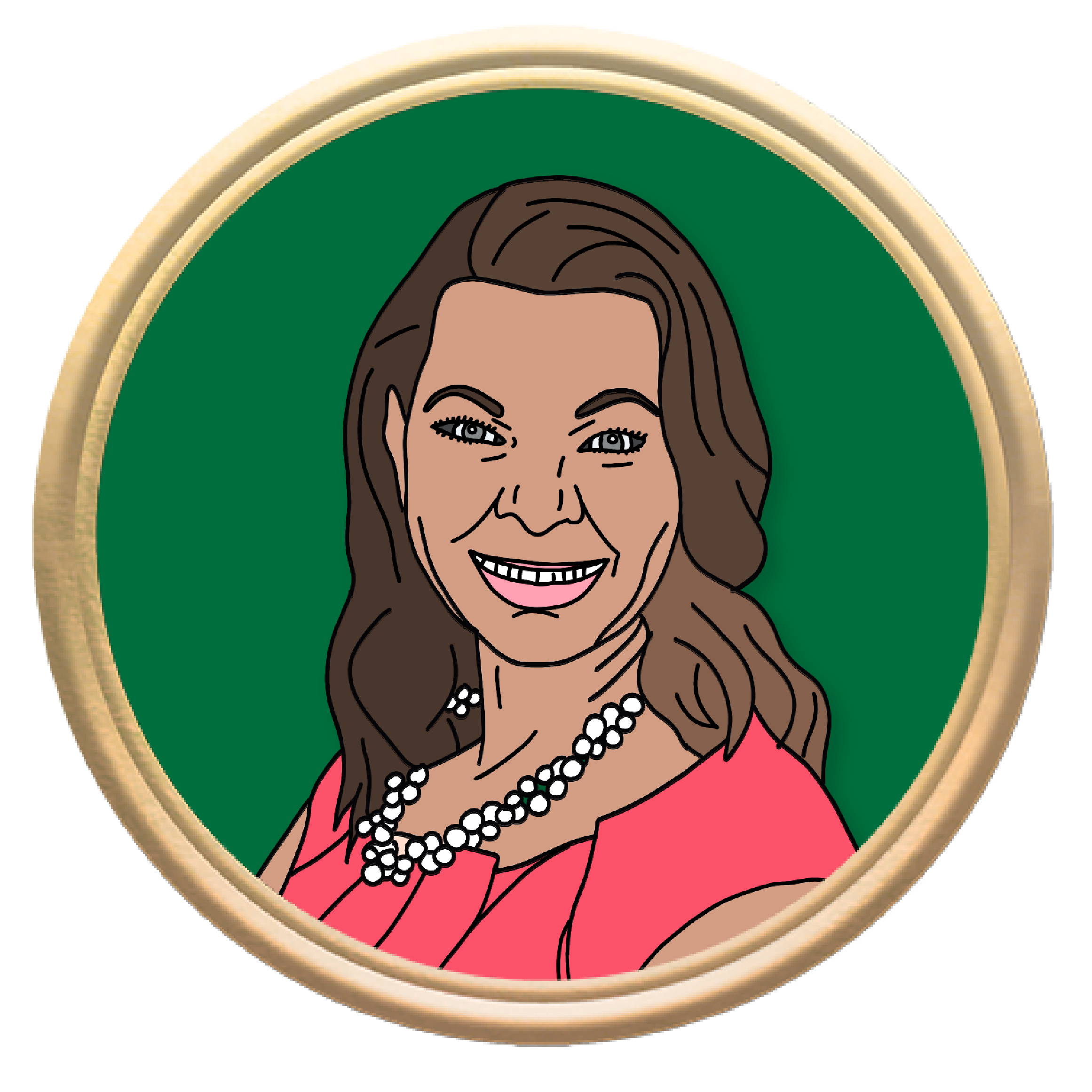 Linda Greene Market
Owner/CEO, Anacostia Organics; chair, DC Cannabis Trade Association
A former chief of staff to Marion Barry saw opportunity when DC paused its dispensary licensing and no licenses had been granted east of the Anacostia River. She convinced the city to resume licensing and subsequently set up her dispensary in early 2019, just up from the Big Chair on MLK Avenue. On the side, she heads the advocacy group for the city's growers and sellers.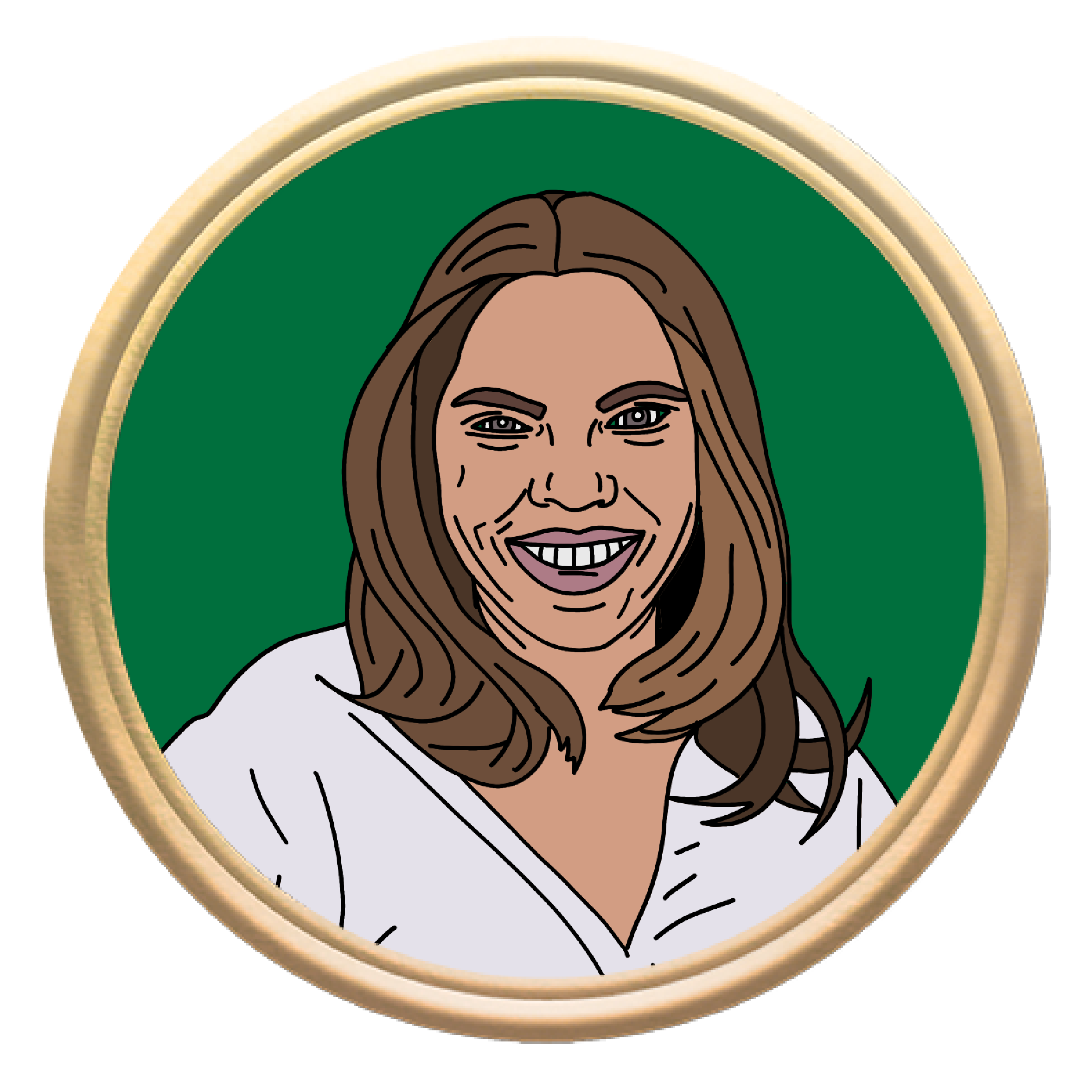 Hope Wiseman
Owner/CEO, Mary & Main
When Wiseman—the former Falcons cheerleader who starred on the E! reality show WAGS Atlanta—opened her dispensary in Prince George's County in 2018 at age 26, she became the youngest Black female dispensary owner in the US. This year, she plans to begin franchising to other minority entrepreneurs while organizing a canna-centric conference, "The 420 Experience." Weed, she says, is "a great opportunity for minorities to build wealth."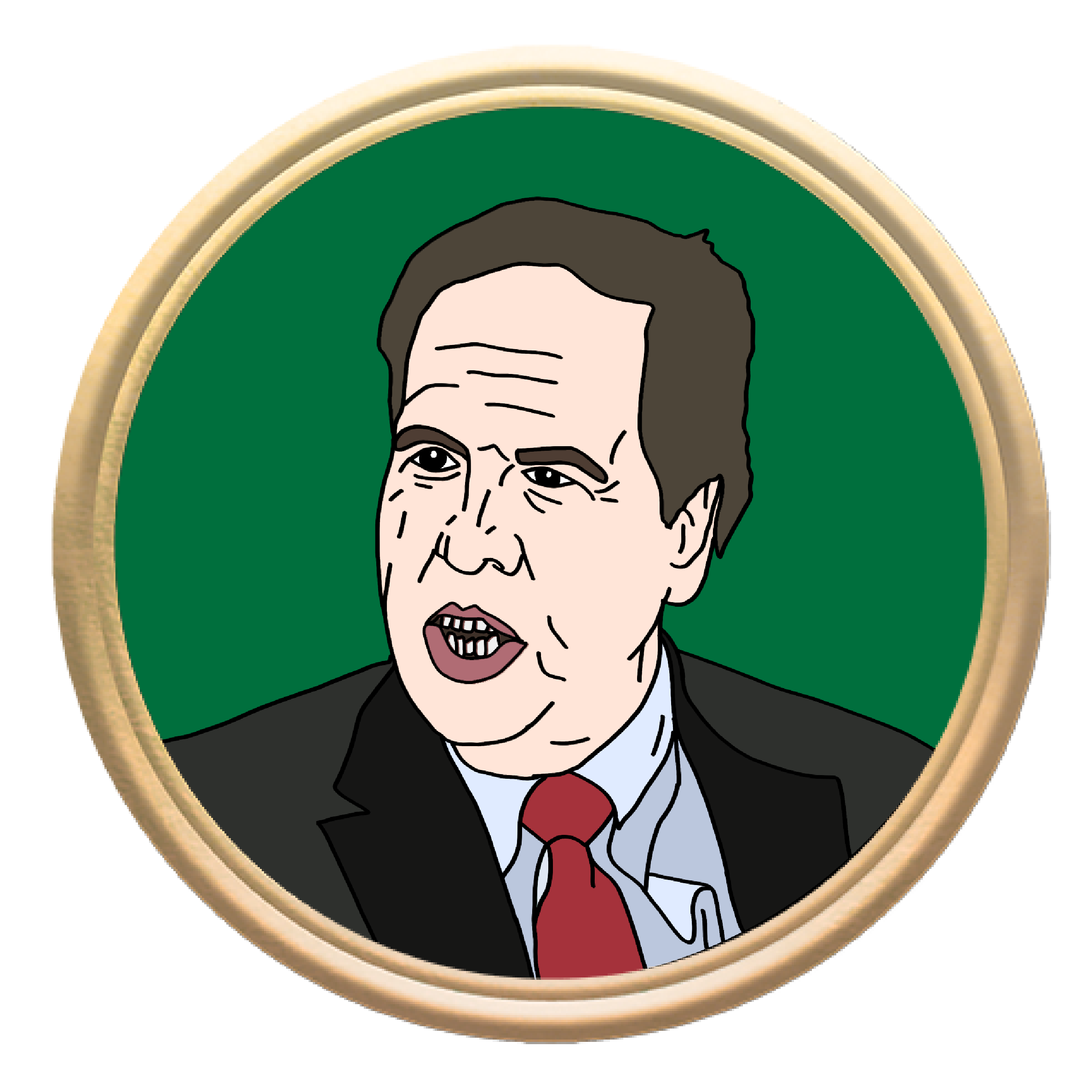 Bill Askinazi
Owner, Potomac Holistics
His Rockville dispensary was the first in Maryland, selling out every day for two months after it opened in 2017. As a former top official at the state's economic-development agency, he worked with small businesses—his is now one of the only mom-and-pop pot shops left in Montgomery County.
Back to Top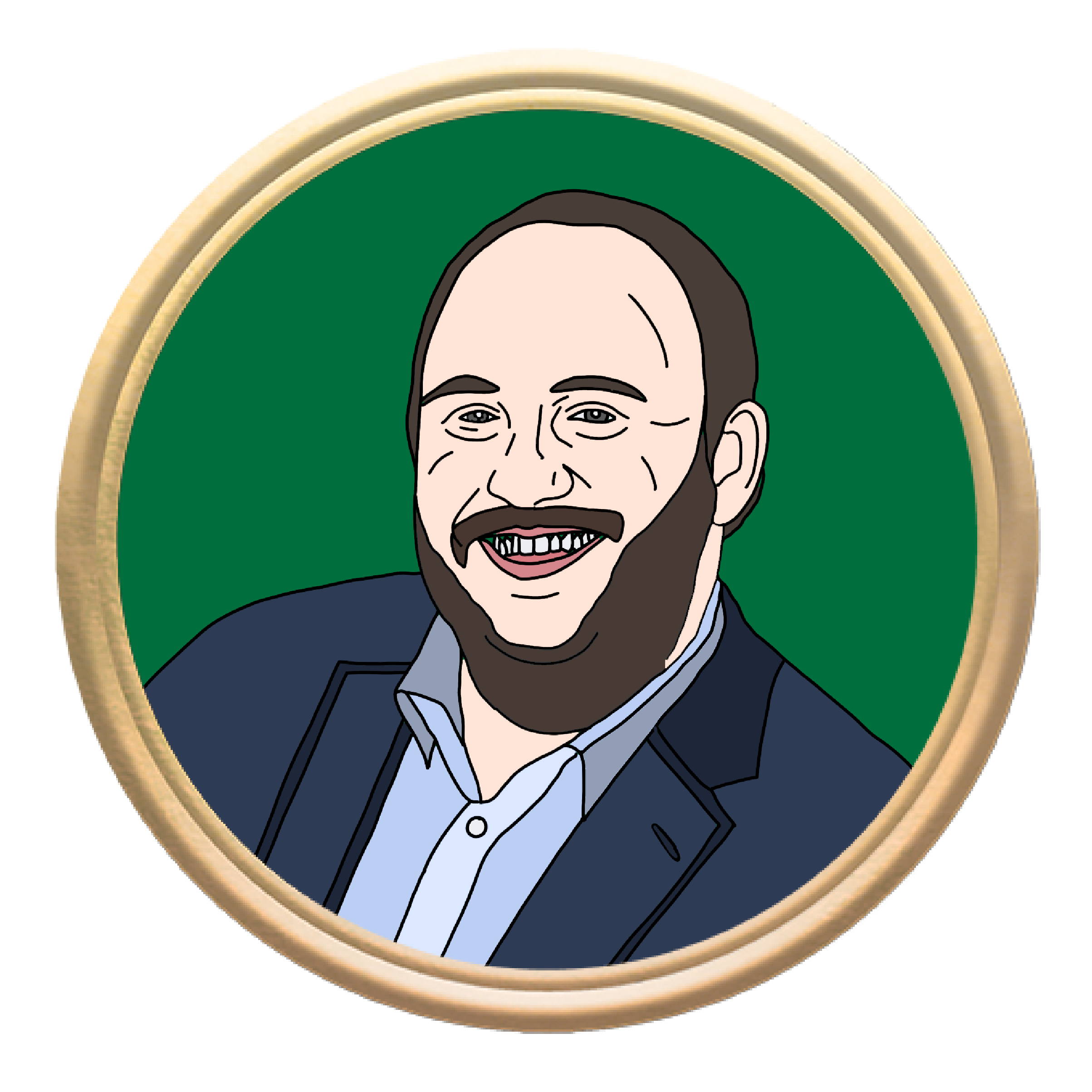 Josh Genderson
CEO, Holistic Industries
He learned about heavily regulated industries while working at his family's longtime liquor store, Schneider's of Capitol Hill, and made the leap to pot in 2010. His company now operates two of the eight cultivation centers in the District. Holistic has also opened a dispensary division (it runs Lib­erty Cannabis in Rockville), has expanded to seven states, and is projected to gross $200 million in sales this year.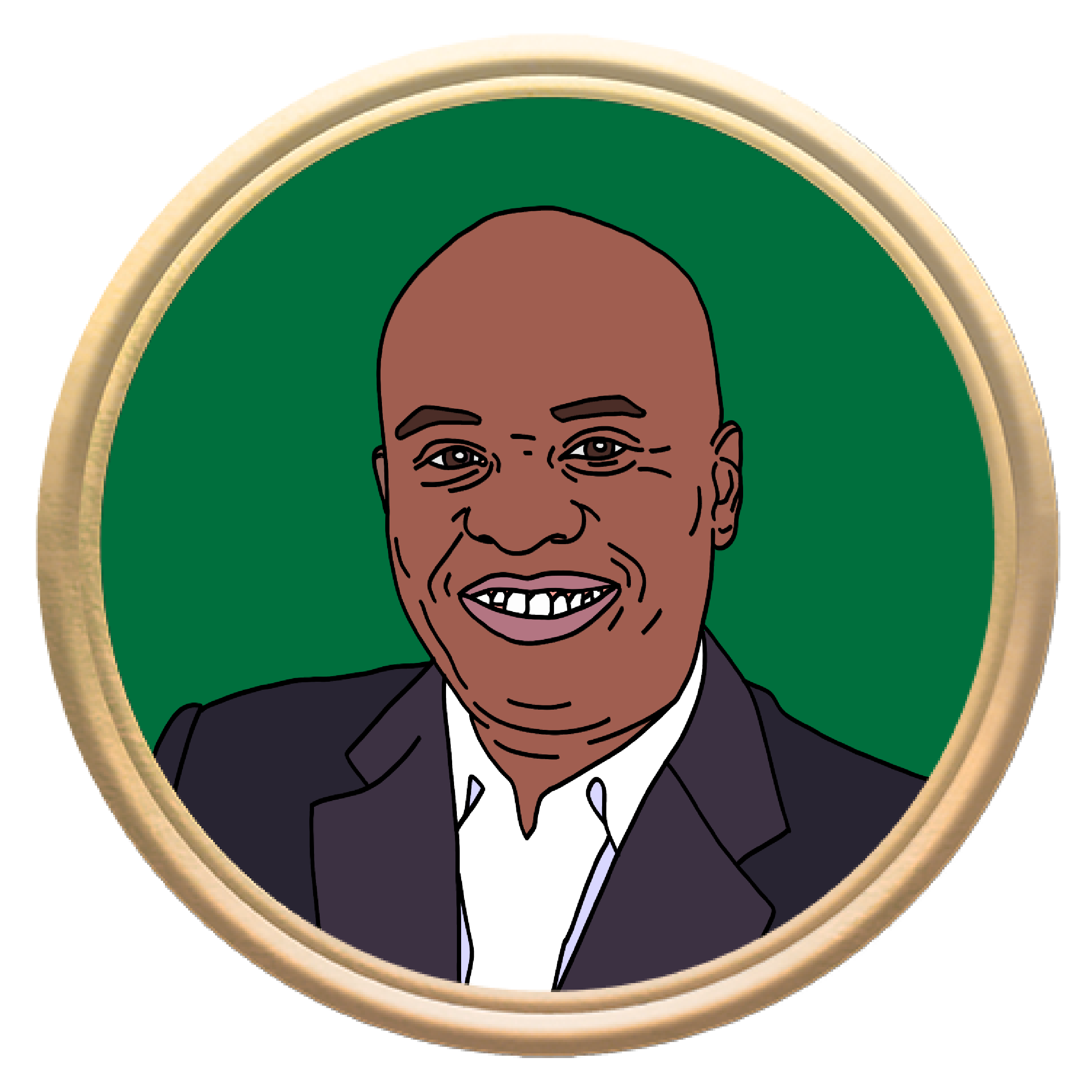 Corey Barnette
Owner/CEO, District Growers and Kinfolk
This MBA and former finance guy is the only person to head both a dispensary and a growing operation in DC: He founded a cultivation center in the Langdon neighborhood and acquired Kinfolk, formerly Metropolitan Wellness Center, a dispensary that's relocating from Eastern Market to Mount Vernon Triangle. Barnette is often a spokesman for the local industry, testifying on the Hill and advocating for inclusivity within the business.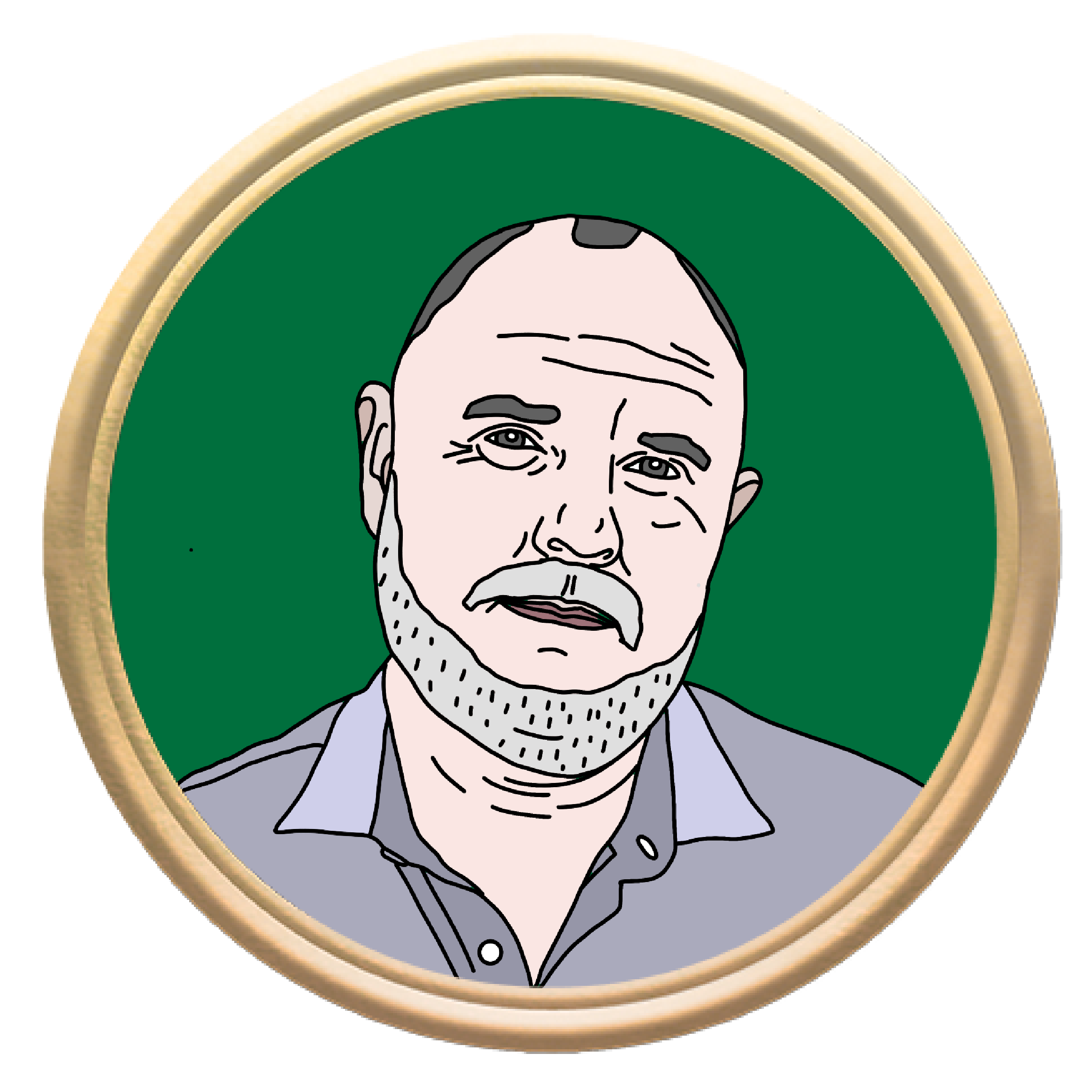 Erich Mauff
Cofounder/president, Jushi
Mauff is used to the competitive world of Big Cannabis: Before working at Deutsche Bank for nearly two decades, he rowed in the Olympics. Last year, his company acquired one of five licensees in Virginia's inaugural class of "pharmaceutical processors"—facilities that house every step of the medical-cannabis process, from seed to sale. With a dispensary open in Manassas (called Beyond/Hello) and five more slated to open by mid-2022, Jushi-operated storefronts will be the only places to get medical marijuana in Northern Virginia.
Back to Top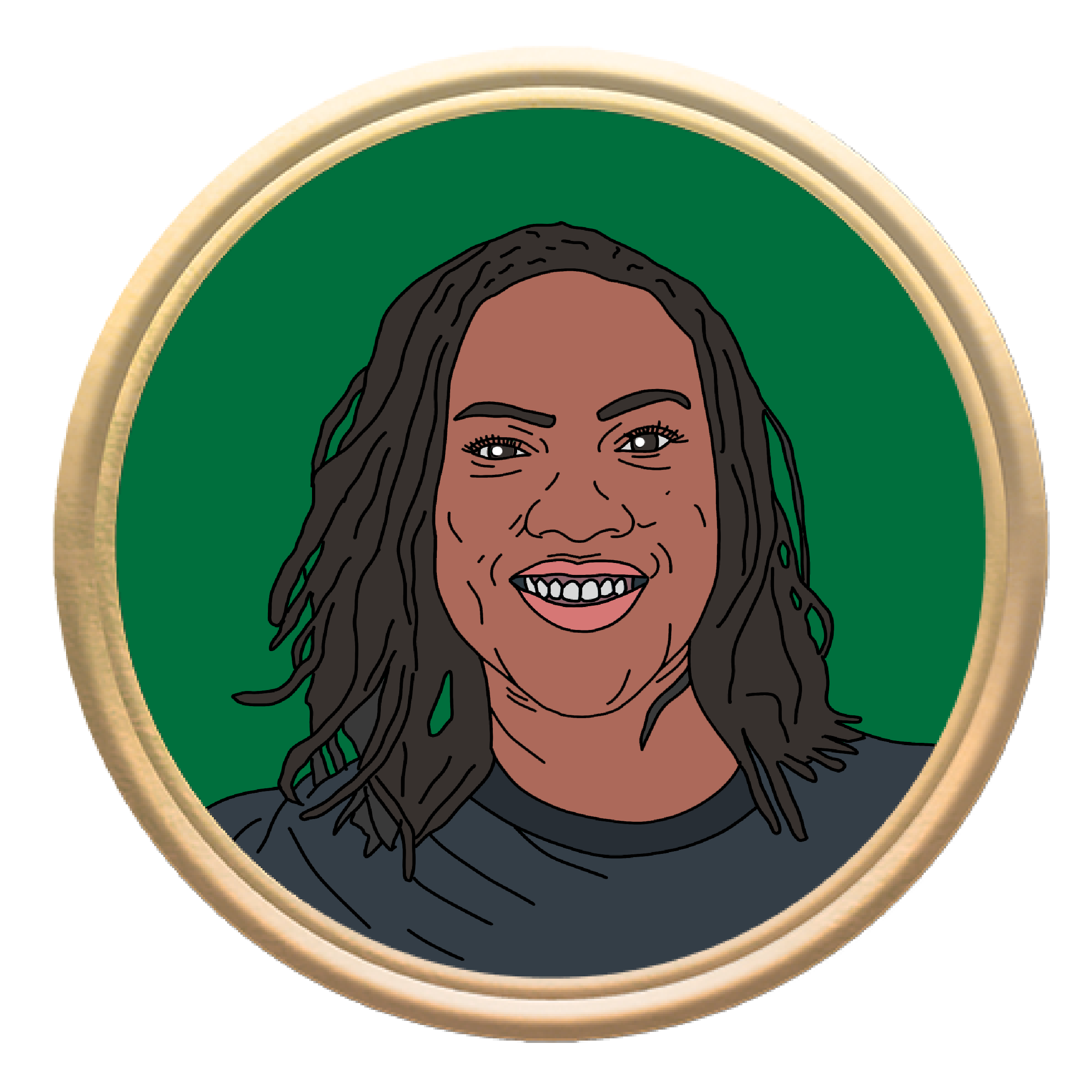 Jamila Hogan
Founder, the Green Life Learning Center and Pass the Jay
A cannabis judge who anoints prize-winning "strain hunters" at international contests—"When I say it's good, it's good"—Mills is to weed what a master somm is to wine. She may be the most erudite kush critic in DC, using her background as a former grower to review dispensary products and locally grown flowers on her website, Pass the Jay. Mills also consults and teaches, schooling growers and consumers in the olfactory elements that differentiate pot strains and their effects. Her pitch: More education + more discerning buyers = better bud.
Back to Top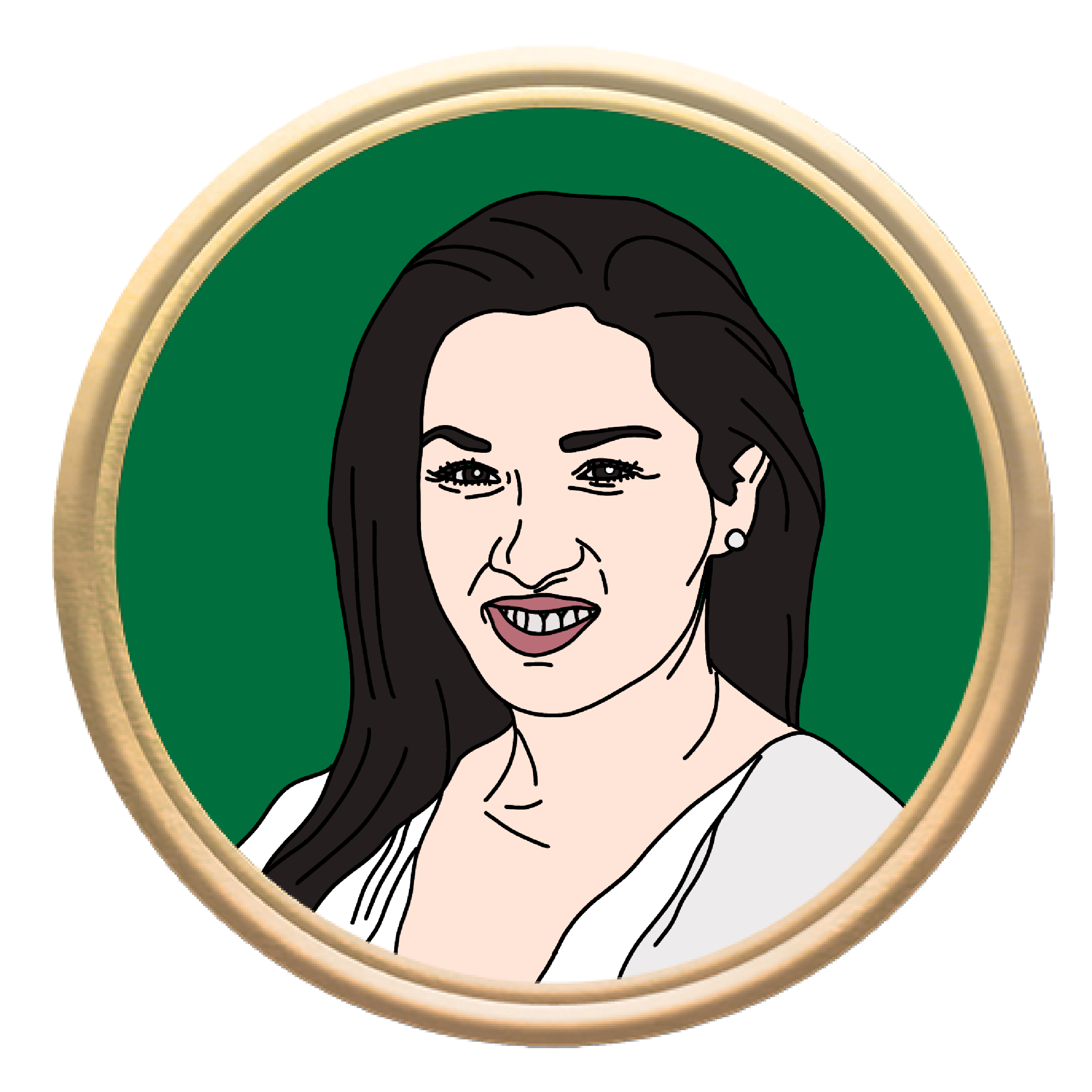 Giadha A. DeCarcer
Founder, New Frontier Data
She honed her Big Data skills working in the intelligence field and at JP Morgan Chase. Now she churns out GFN and market forecasts for weed investors and business owners. Her seven-year-old firm expanded its stake in the industry in 2018 when it bought Hemp Business Journal and again last year when it acquired Higher Data, an industry database.
Back to Top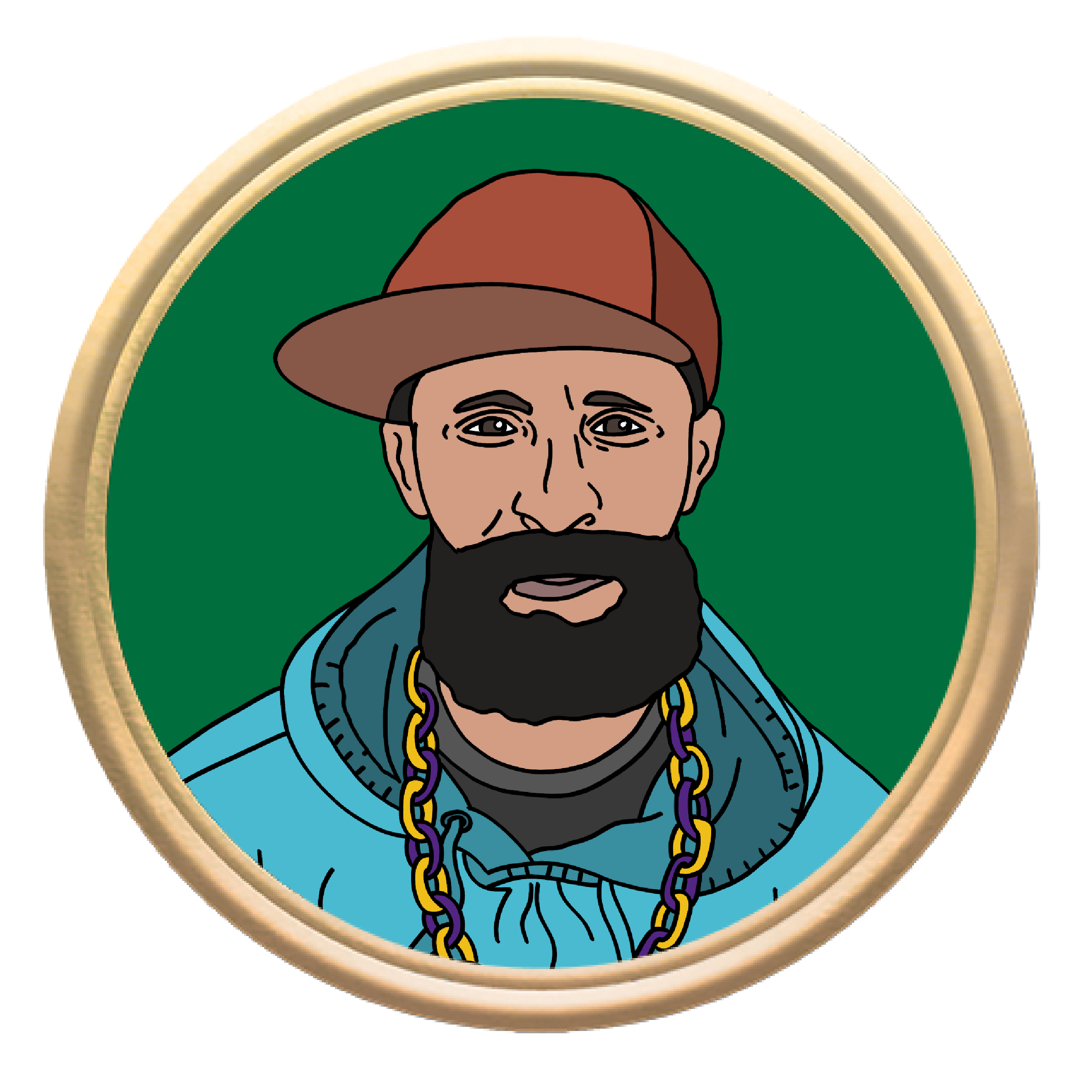 "DC Scroger"
@dcscroger
His alias derives from "scrogging," a growing technique that maximizes yield per plant—helpful for pot growers in DC, where residents are restricted to six flowering plants apiece. He teaches classes for serious homegrowers, throws Bring Your Own Bucket soil-mixing parties, and preaches the virtues of self-sufficiency on his Instagram.
Back to Top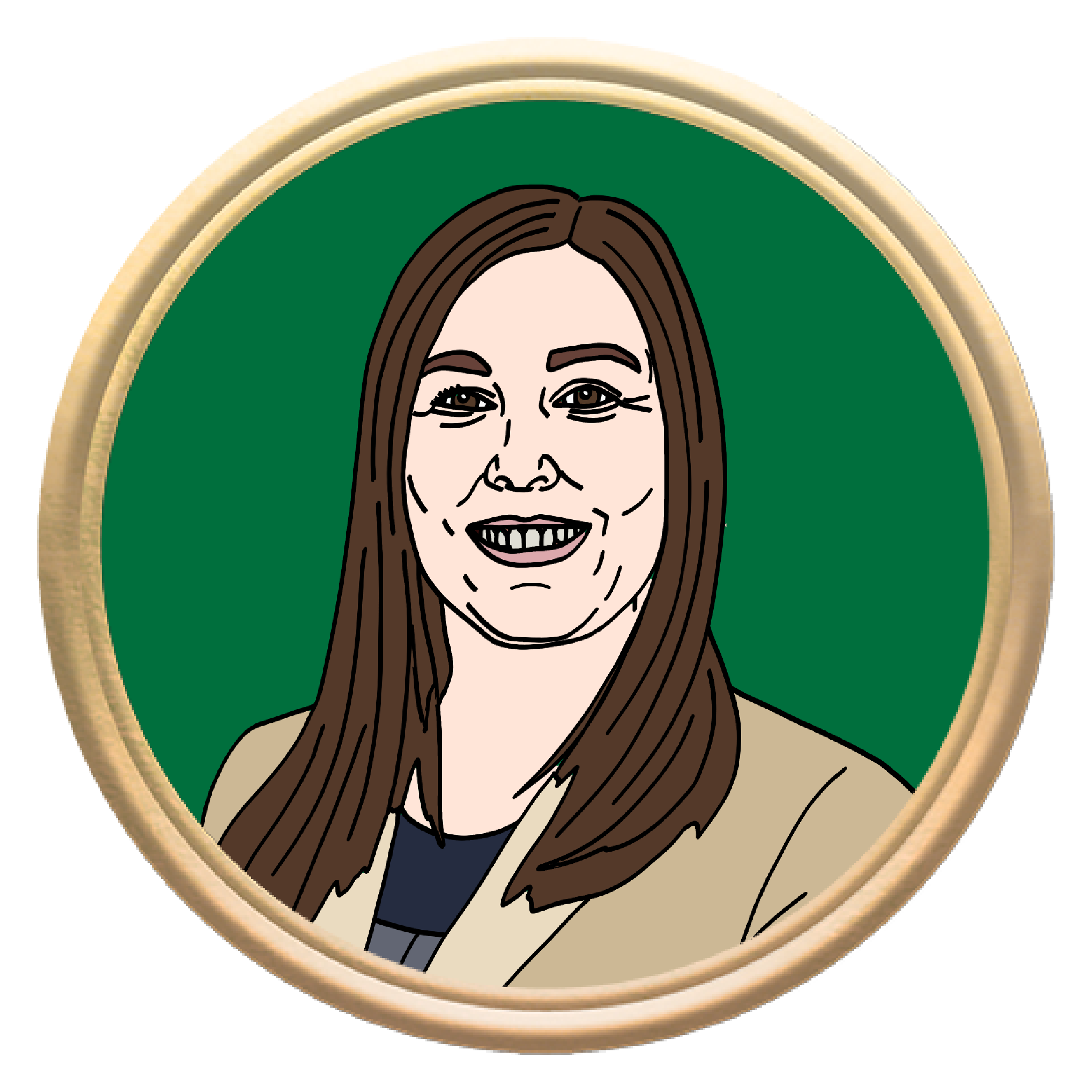 Leah Sera
Director, MS Program in Medical Cannabis Science and Therapeutics, University of Maryland School of Pharmacy
Sera oversees the first medical-marijuana master's degree in the country, helping train the next generation of cannabis professionals. The two-year-old program covers the scientific, cultural, and political aspects of weed—from a distance. Because of federal laws, neither Sera nor her 400 students can actually touch what they're studying.
Back to Top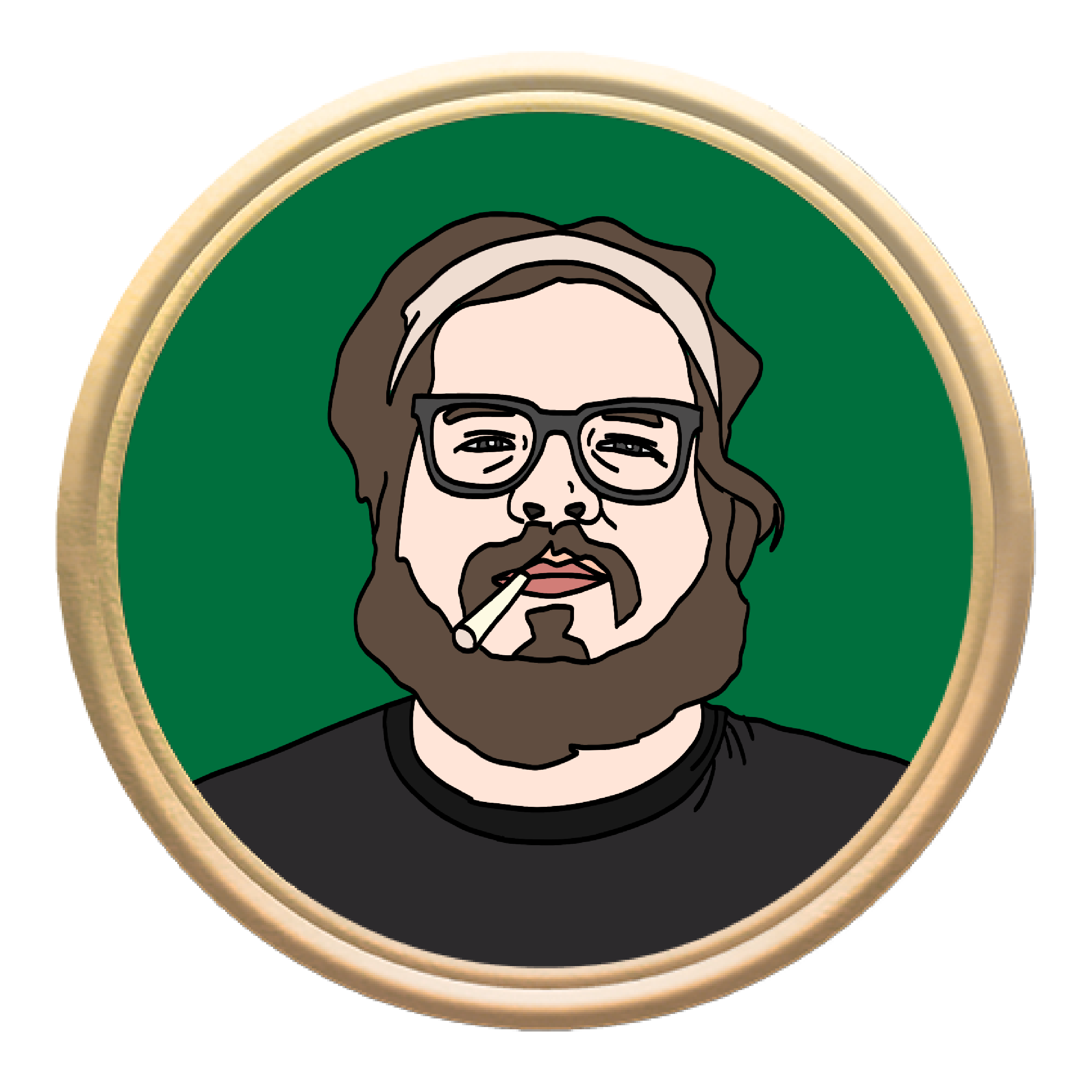 Mark Nagib
Co-owner/creative director, Pink Fox
After being laid off from their lobbying-firm gigs a few years ago, Nagib and his partner, who goes by "Keo," started developing DC-centric designs for their high-end gifting company. (Gifters sell token items and give pot away for free, a workaround of District law.) Instead of cheap stickers or trinkets, Pink Fox sells limited-edition loungewear, vibing weed-as-your-best-life. Naturally, Nagib and Keo also host a podcast.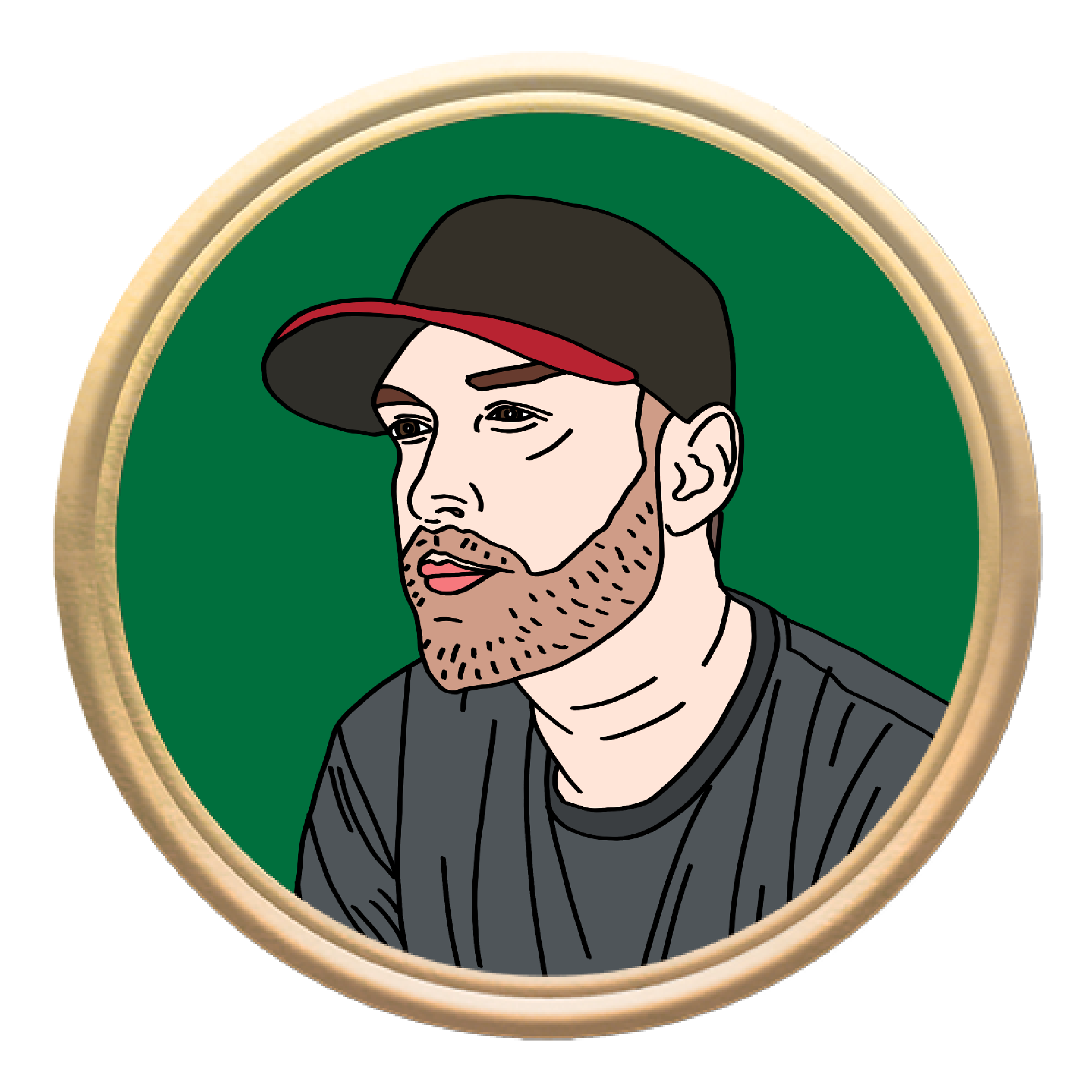 Davis Clayton Kiyo
Owner/CEO, Myster and Octave
His two local storefronts shuttered after a 2016 police raid at one of them, but the Bethesda native continues to sell Myster's high-end hardware online. The accessories—including the best-known all-in-one Stashtray, inspired by minimalist and modern design—are crafted to be cool enough for the Insta generation but also appeal to the clean-cut sensibilities of a corporate type. Octave, a new venture launched last year, makes high-tech smoking ware for the techy stoner crowd.
Back to Top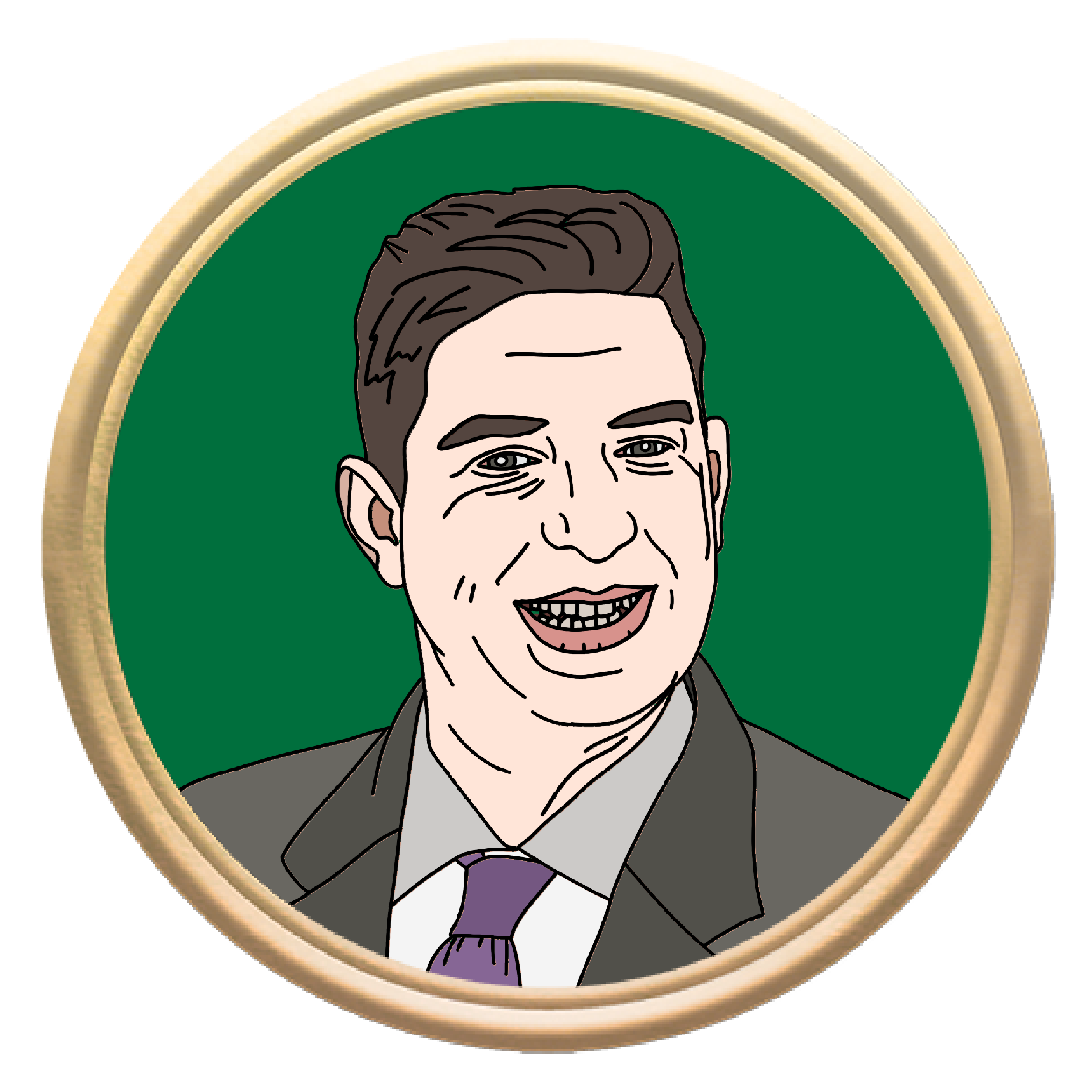 Michael J. Correia
Director of government relations, National Cannabis Industry Association
Before becoming Big Pot's head lobbyist in 2013, he worked for its prototypical enemy: Republicans. He spent a decade-plus on the Hill and was director of federal affairs at ALEC, the clearinghouse for conservative legislation. Today at NCIA he represents more than 1,000 cannabusinesses.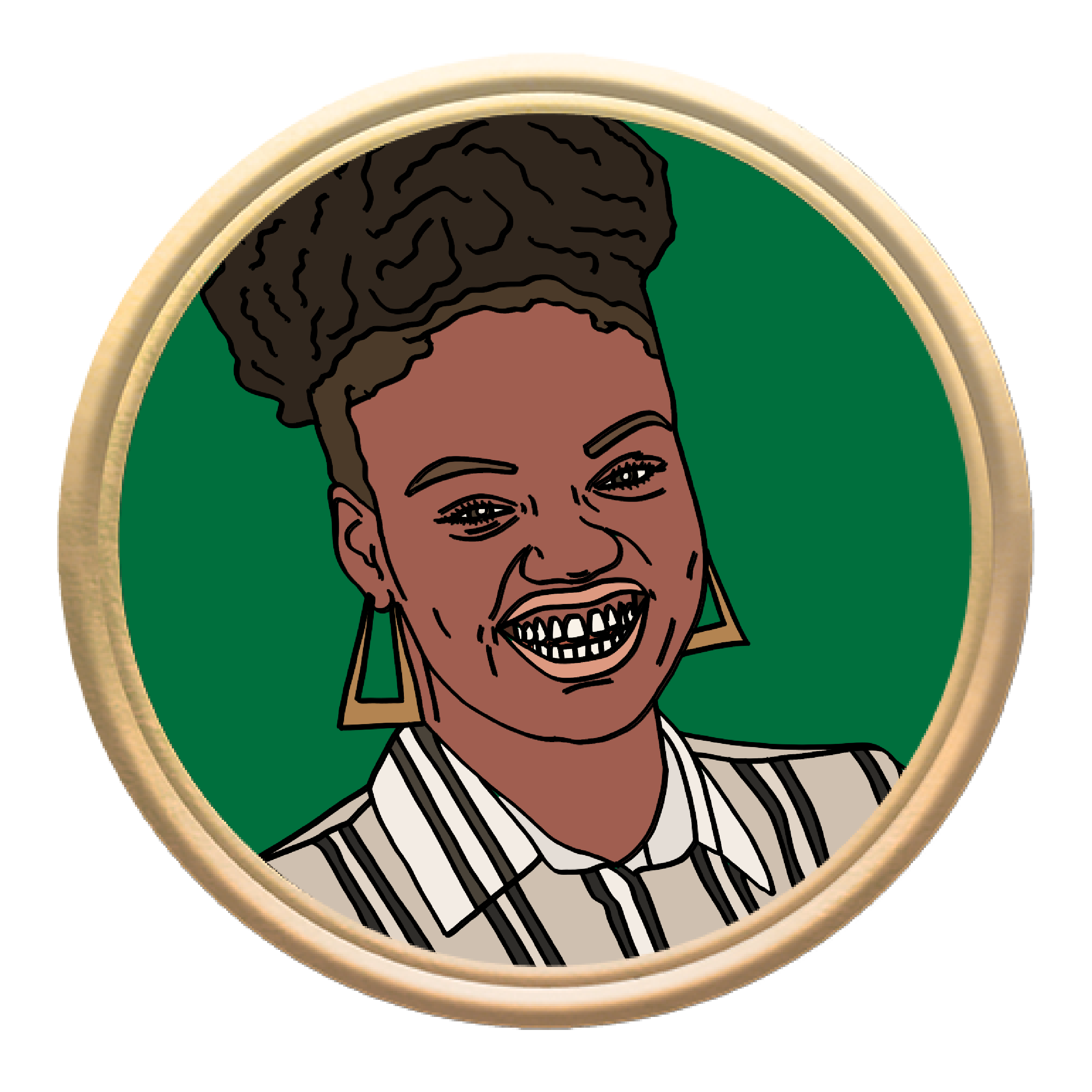 Queen Adesuyi
Policy manager, Drug Policy Alliance
The 26-year-old Bronx native saw the disparate impacts of pot policing on her hometown versus at her alma mater, Georgetown. Now she lobbies for racial justice in weed policy, pushing for federal criminal-justice reform in Congress and for equity in how the District regulates the industry.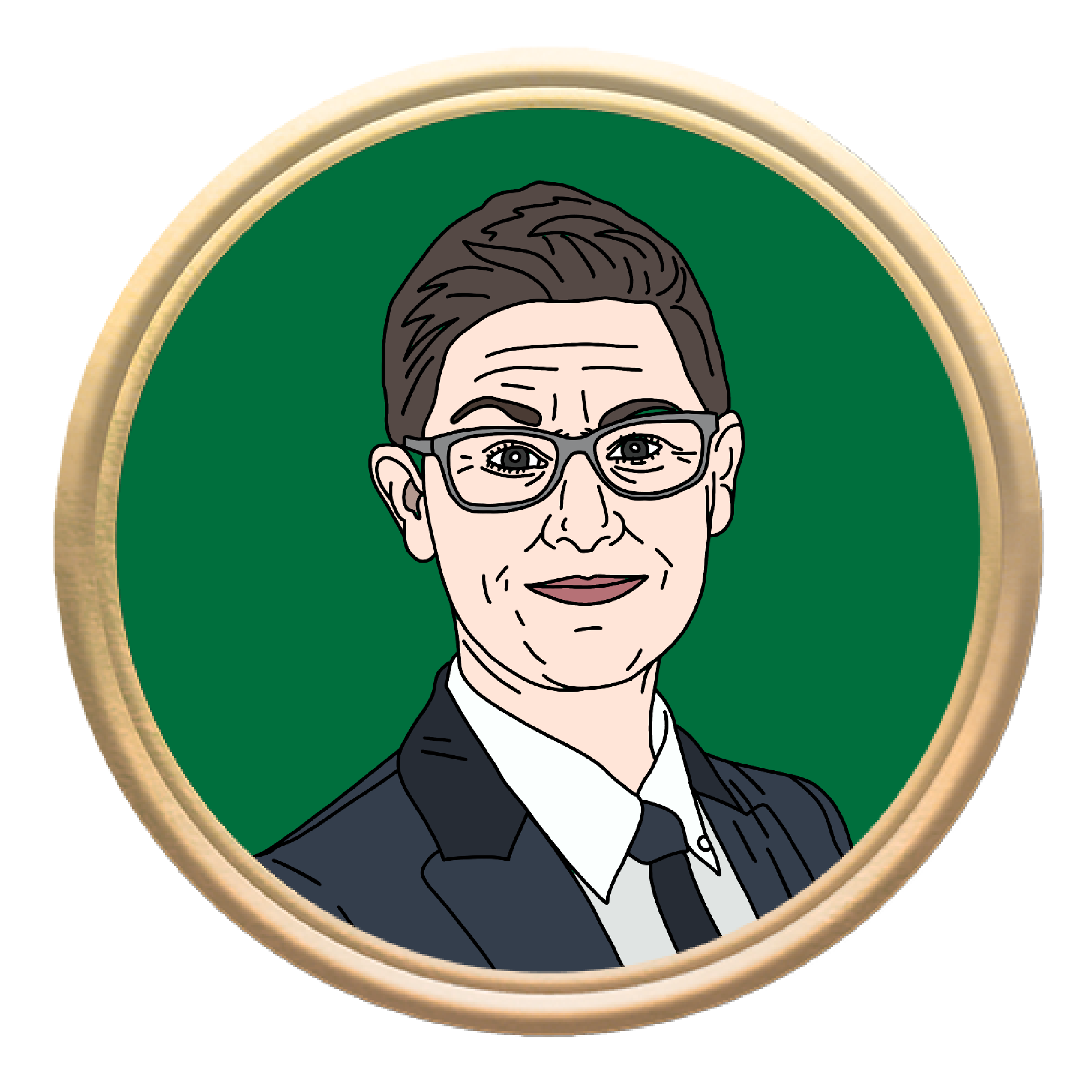 Jenn Michelle Pedini
Executive director, Virginia NORML; development director, NORML
A veteran of Disney World and corporate marketing, Pedini has a background in storytelling, which has been useful at NORML's chapter in the Old Dominion. During the 2021 legislative session, Pedini's years-long effort to get Virginia to legalize recreational marijuana was successful—a first among Southern states.
Back to Top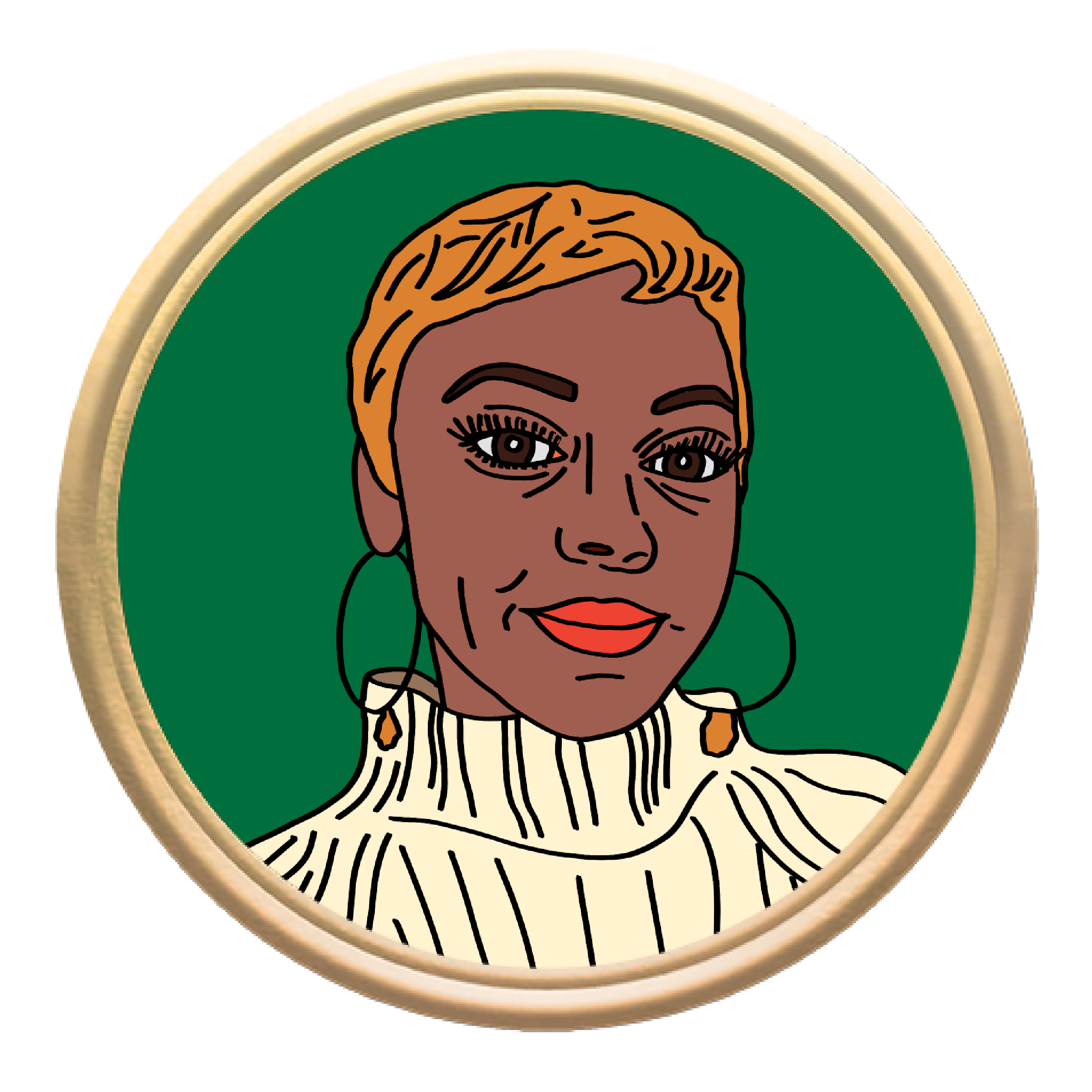 Diamond Riley
Founder, DC Bake Shop
The former pop-up player has been an innovator in edibles. She gifts Milk Bar–inspired treats and pizzas with sativa-infused sauce to people who make top-dollar donations; a half dozen cupcakes go to a donor of $110, for instance. Pre-pandemic, Riley brought cannabis programming to the Wing coworking club.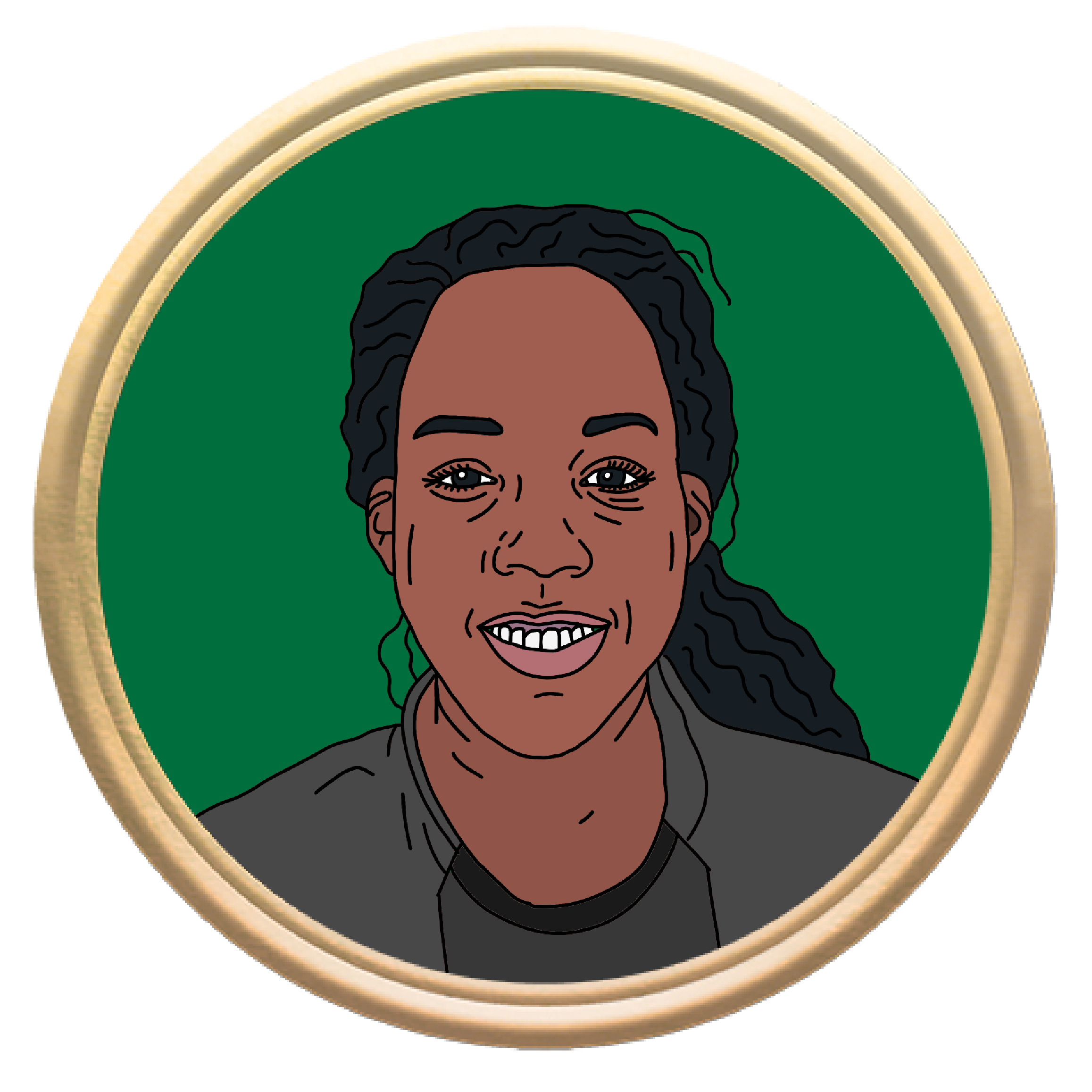 Jazmine Moore
Owner/CEO, Green Panther Chef
Diagnosed with Crohn's disease in 2007, the chef weighed 84 pounds and was desperate for relief, which she found by infusing juice with cannabis. Today Moore caters spreads of edibles for patients and parties, dosing niçoise salads and coq au vin for up to $10,000 per spread. She also has a line of CBD condiments designed to aid gut health.
Back to Top
Adam Eidinger and Nikolas Schiller
Founders, DC Marijuana Justice
Their fame in local pot circles goes back to 2011, when police raided the Capitol Hemp store that Eidinger then co-owned. (He avoided prosecution by closing the shop.) Schiller and Eidinger later formed their advocacy group, helping craft and pass Initiative 71, the ballot measure that legalized pot possession in the District. When it became law in 2015, Mayor Bowser awarded Eidinger a "420" license plate. Now that the city is debating full legalization, expect to see more of their joint effort—Eidinger getting handcuffed for the cause (he's currently at 26 arrests) and Schiller staying behind to tell the story.
Back to Top
Meredith Kinner and Johnny McGowan
Partners, Kinner & McGowan
They opened their litigation practice in 2015, becoming one of the first firms to dedicate themselves to DC's cannabis market. The Capitol Hill–based duo help cannabusinesses unravel the Gordian knot of banking, zoning, and licensing regulations in a shifting legal landscape.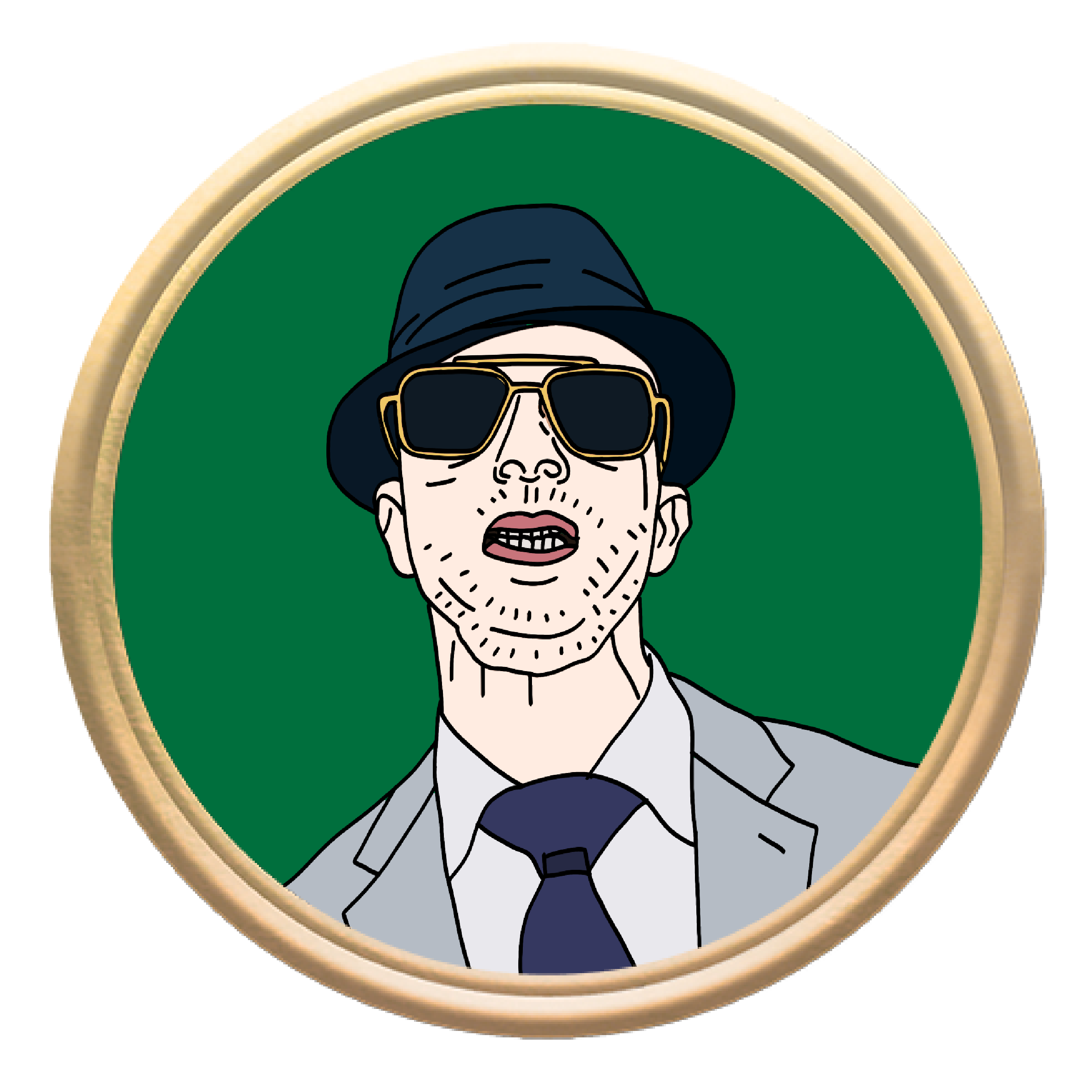 Lonny Bramzon
Owner, Street Lawyer Services
A Miami-raised criminal-defense attorney with a weed side hustle, Bramzon started an H Street gifting operation to market his Silver Spring law firm: The shop sells coupons for legal services, and the weed is free. His "budtenders," a fleet of young women who work the counters (and call themselves SLS Women), help market the shop to their own micro-influencer followings and are at work with Bramzon to develop a women-focused pot line. He also just launched an expungement-advocacy campaign to get DC-area courts to wipe records clean of weed-related convictions.
Back to Top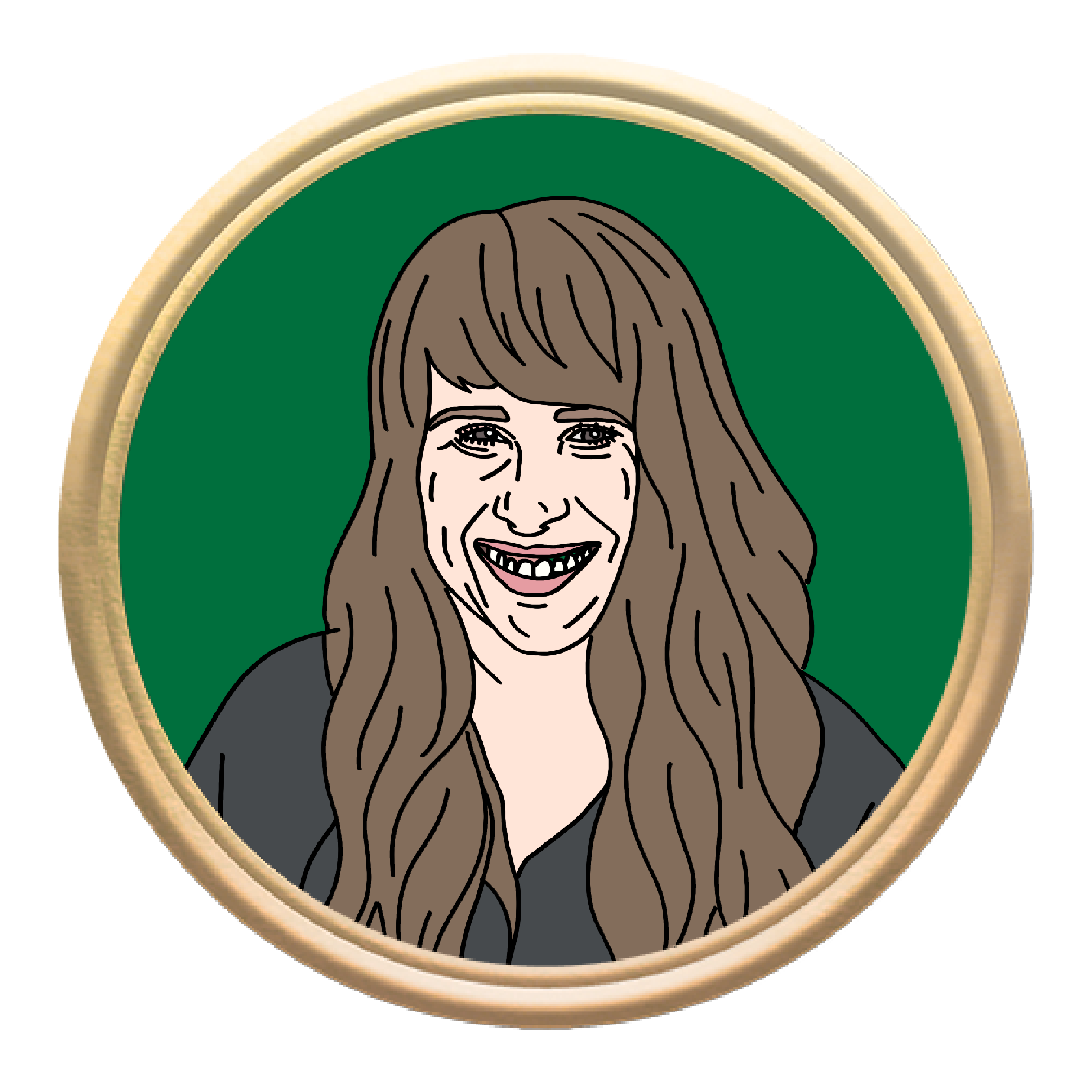 Natalie done
Reporter, Politico
When Politico launched its pot vertical a year and a halfago, it became the first mainstream publication with a cannabis team. Fertig, its federal-policy reporter, covers everything pot-related on Capitol Hill, from financial regulation to agriculture and criminal justice. It's "the ultimate policy-reporting job," she says, "because it's completely new."
Back to Top
7 dispensaries
8 cultivation centers
9,276 patients registered
Back to Top
19 dispensaries
0 cultivation centers
22,455 patients registered
Back to Top
8 dispensaries
1 cultivation center
12,952 patients registered
Back to Top
4 pharmaceutical processors
0 Pounds of flower sold. That's because the Commonwealth's current medical program is limited to non-combustible forms such as oils, creams, and capsules.
Democratic Mayoral Candidates Talk Making the City More Business-Friendly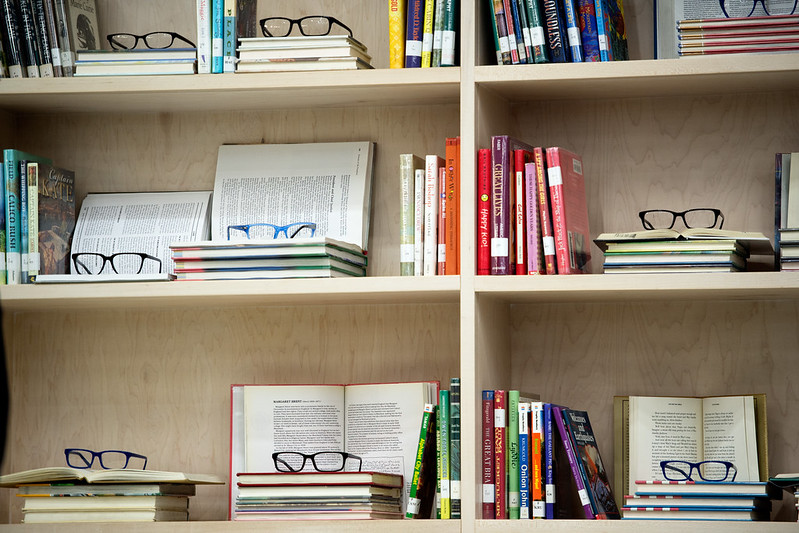 A Warby Parker event (photo: Demetrius Freeman/Mayor's Office)
---
This past week, advocacy group Tech:NYC and glasses company Warby Parker, among others, co-hosted a forum with seven leading Democratic candidates for mayor, who appeared one at a time to answer questions from Business Insider columnist Josh Barro about the city's future and their agendas.
The participating candidates, in order of appearance, were entrepreneur Andrew Yang, former sanitation commissioner Kathryn Garcia, Brooklyn Borough President Eric Adams, former federal housing secretary Shaun Donovan, former Wall Street executive Ray McGuire, Comptroller Scott Stringer, and Maya Wiley, a civil rights attorney and former counsel to Mayor de Blasio. The event was co-hosted by AT&T, Bowery Farming, Etsy, Harry's, Via, WeWork, and Zola, among others.
The questions, somewhat uniform to each candidate, focused on issues relevant to the tech and business communities, such as how to attract business to New York City in the post-COVID-19 economy, the failed Amazon 'HQ2' deal, housing development, and expanding broadband access.
Andrew Yang
Barro asked Yang as a businessman how he thought that businesses choose to locate in New York, and how as mayor Yang would make them more interested in the city. Citing his experience in start-ups, Yang argued that the location of companies depends on where their employees would like to be. He said that "if there's one thing that makes the world goes around for founders, it's talent."
To make the city more attractive to employees, Yang honed in rectifying quality-of-life issues such as "getting schools open to garbage pick up to public safety concerns." He reiterated his oft-cited stance that the city must restore its "value proposition" to business owners and others alike to make some of the challenges of the city, like cost and commutes, worth it.
Barro asked why "garbage is piled high on the sidewalks" and why the city has not moved to containerized pick-up. Yang called out the cuts to the Department of Sanitation budget, saying that "if you've noticed more trash on the street, that's why," and saying that is something he would restore funding to.
Barro moved on to 'HQ2,' which was slated for Queens before activists and elected officials who opposed the Amazon deal pushed the company to back out, and the role of subsidies in attracting major technology companies to New York City. Saying that "Manhattan has a natural draw," Yang acknowledged the role of subsidies in attracting companies to the other boroughs.
Yang said that he supported 'HQ2' for Queens, and falsely said, "I'm one of the only mayoral candidates who's said on the record that losing Amazon was a mistake for the city." Barro pressed Yang on whether the "billions in subsidies" that Amazon would have received would have been worth it. Yang said it wasn't great policy. "You can't just let them walk away," Yang said, citing the many thousands of jobs the campus was slated to create and support of the service industry it would have provided.
Barro then asked if changes to corporate structures that allow for remote work, accelerated by the demands of the COVID-19 pandemic, affected the city's ability to attract tech companies. "New York City is fundamentally a place-based economy," Yang said, and "the New York City advantage will still be there." Barro pressed Yang further on the difference of attracting workers versus attracting firms, asking Yang how his strategy to attract companies would change. Yang admitted that the city will have to "compete and make its case" in a way it did not have to in the past, adding that he is exploring "incentives" for workers to commute to the city five times a week, mentioning gift cards to New York City bars and restaurants as a possibility, and making investments to increase tourism.
Barro asked Yang about reducing the sky-high costs of the city's capital projects. Yang said he would have the city "be more disciplined" about having contractors focus on the quality of their work rather than sub-contracting. He also mentioned he would streamline bureaucracy, saying that it was not user-friendly for small businesses.
Asked how many housing units the city should build over the next ten years, Yang did not present a specific figure, saying only that it would be in "the tens of thousands" for his first term and that he would want to increase the rate of housing development in the city. Seemingly underprepared to discuss housing development goals, Yang pivoted to his pledge to reduce street homelessness "by 50%" over his first term, and said he would want to convert some vacant hotels into affordable and supportive housing.
Barro concluded by asking Yang if he had connected with any of the other mayoral candidates, to which Yang responded that he was "a huge Kathryn Garcia fan" and that she was someone he "admired a great deal."
Kathryn Garcia
Asked why she is the best candidate for mayor, Garcia told Barro that "understanding how the city works is absolutely critical, because then you can actually fix things" and "know where the pain points are." She said her managerial experience in various roles in city government made her the strongest potential next leader for New York City.
Barro asked Garcia about the city's garbage situation, asking if it was possible to "get it off the sidewalks and into closed containers," to which Garcia said it was fully possible, and that part of that effort would require the city "rethink the public realm" about how street space is used. She mentioned that as sanitation commissioner she had launched a pilot program for commercial corridors that is being implemented.
Asked how she thought public spaces were being underutilized, Garcia advocated that "you need people walking the streets of New York, spending money" and that public space management efforts should look at "Open Restaurants, Open Culture, but also thinking about greening the city," with references to two recent pandemic-era public space programs launched by the city.
On attracting companies to the city, Garcia said she would focus on a "liveable city," as companies "locate where they have really strong labor forces."
"We have to do way better" building housing, Garcia said, adding that her efforts would target "unlocking the private sector by getting rid of the bureaucracy" and building between 20,000 and 30,000 units a year. Citing that "time is money in construction" and that "we don't actually do good planning," Garcia said she would increase community input and reduce bureaucracy. Barro challenged her on this point, asking how she would resolve situations where increased considerations would conflict with expeditiousness, citing her support while working under de Blasio for special construction permits for hotels. Garcia sidestepped the first part of the question, only defending her support of special permits for hotels.
On expanding broadband access, Garcia said she would target lowering costs, facilitating rule changes to make the expansion of broadband easier in communities, and having the city connect residents to broadband themselves if companies did not create broadband access where the city would like.
Eric Adams
Adams said that he is the best candidate for mayor because of his life experiences from growing up in poverty, experiencing police brutality, becoming a police officer himself, and his diabetes diagnosis that he went on to beat through a healthy lifestyle. As "someone who has gone through a lot," Adams said he was in the best position to help other people "going through a lot."
On how companies should be "respectful" in the city and be good neighbors, something Barro brought up as Adams has discussed it in the past, Adams said he would challenge corporations to think on the question "how do I involve myself in the communities put in place long before me?" such as working with the Department of Education to teach children life skills. On how he would actually accomplish these partnerships, Adams pointed towards working with specific organizations and not "demonizing companies" and creating "this synergy that we are in this together."
Examining his stated plan to name an "efficiency czar" to make city government work better, Barro asked how Adams' approach to reducing waste differed from past tactics under Bloomberg and de Blasio. Adams argued that "the city is dysfunctional" because "agencies are not aligned" and pointed to his record in the NYPD using data and technology as part of the department's modern evolution. When pressed by Barro on how agencies would operate differently, Adams cited his mother saying "What gets measured, gets done. If you don't inspect what you expect, it's all suspect," and said he would want real-time data for examining basic city services.
Barro gave Adams the same question he gave to Yang on whether the city should push for tech companies to locate in boroughs other than Manhattan and whether Adams would support subsidies to make that happen. Adams denied that the city needed a subsidy program, and turned to discussing quality-of-life issues. To "build the proper environment" for companies to locate all over the city, he would focus on providing services such as access to transportation, public safety, and high-speed internet, he said.
Barro brought up the defeated Industry City rezoning in Brooklyn, an expansion and development proposal promising thousands of jobs and more economic activity along the Brooklyn waterfront that was ultimately defeated by local activists and City Council Member Carlos Menchaca. "It's really unfortunate that we could not seal the deal in Industry City," Adams said, adding that on development projects in general he would want to focus on being inclusive but also on "how can we get to a yes." On whether or not local Council members have too much power to kill projects in their districts, Adams argued that for projects that affect the entire city, one member of the City Council should not have the power to shut them down, an informal practice known as "member deference" where the full Council defers to the local member whose district the proposal is slated for.
On housing, Adams told Barro that asking how many units of housing to add was "the wrong question" and that the city should audit its current housing to see where there are vacancies or lack of use and go from there. Barro pushed back, saying that even with auditing vacant housing more housing must be developed because of the city's growing population, on which Adams deflected and instead pressed his desire to identify unused housing.
Shaun Donovan
Barro opened his conversation with Donovan, the former head of housing in the city and nationally under Mayor Bloomberg and President Obama, on housing. Donovan said the city should add 50,000 units per year, a very large goal, and touted his "15-minute neighborhoods" plan to ensure every New Yorkers lives in a great neighborhood with access to everything they need.
On rezonings, Donovan said he was open to upzonings for more housing, such as what the de Blasio administration is currently attempting in SoHo. He added that there should be a "citywide land use budget" to "make sure every community is doing its fair share," through looking at ways to add density and using citywide inclusionary zoning.
After Barro asked what he would do differently to add housing from his time under Bloomberg, Donovan said the scope of the city's housing problem is wide enough that "changing the trajectory" for the city takes years. He also said he was proud of the Bloomberg legacy on upzoning wealthier communities.
On lowering the cost of construction, Donovan discussed "building differently" such as using new technologies and having an administration "that brings innovation to every phase of what government does."
On attracting increasingly mobile workers and firms to New York City, Donovan called himself "an urban optimist" and that the question was about whether or not specifically New York City could manage the challenge. New York City can become the "tech center" of the world, he said, and he would make it happen through his specific plans and by focusing on quality-of-life issues.
Ray McGuire
McGuire argued that he was the best candidate for mayor because of his private sector experience, where he was one of the top executives at Citi and on Wall Street more generally, saying that "this is not the time where someone gets to the mayoral spot to learn how to manage or lead."
On attracting businesses, McGuire said that the city should "incentivize businesses to do more business here, not less" and that he would work on uniting business interests with the rest of the city, rather than pursuing divisive measures such as increasing taxes.
To move "job centers out to the outer boroughs," McGuire supported using subsidies, which he referred to as incentives. McGuire said the collapse of the Amazon 'HQ2' deal was a mistake and that the project would have been a big net positive for the city, even with the subsidies.
On expanding broadband access, McGuire said it's essential for education, and pointed to his economic comeback plan, which would include efforts to create universal broadband access.
To improve the efficiency of the city's capital projects and "to bring costs under control," McGuire said he would "bring all constituents to the table." He said that he "wasn't in anyone's pocket" and that his "sole focus" is on what is best for the city, that he's not "focused on sub-agendas." He referenced de Blasio's tagline of the "Tale of Two Cities," saying that now New York City was a "fractured city."
Calling his answer "nonspecific," Barro pushed McGuire to elaborate on what made his leadership skills unique. McGuire said that, having led a global business, he was the only candidate with the skills to unite the diverse constituencies of New York City and focus on "shared prosperity."
On housing, McGuire said he would like to increase the city's housing units by 10%, or 350,000 units. Barro asked McGuire for a timeline on such development, which McGuire side-stepped, pointing to lowering construction costs and the economic benefits new construction would bring.
Scott Stringer
Stringer said he should be the next mayor in part because he is a "real seasoned government leader, who has vision and experience."
Barro asked Stringer how he would seek to regain jobs lost in the COVID-19 pandemic, confronted with "an economy that may be permanently different in certain ways," citing business travel as something that may permanently decrease.
Stringer replied that he would focus on small businesses, including by directing $1 billion from the city's federal stimulus money to them. He would provide tax incentives for new businesses to locate in the city in "vacant corridors" and would make sure small businesses are not "fined and fee-ed into oblivion." He said small business owners would not need to hire an expediter to get projects approved in the city and he would create a tech platform for small businesses to use to efficiently navigate city processes.
Asked what he would do differently from Bloomberg and de Blasio on the issues of inefficiency in small business processes, Stringer lambasted de Blasio by saying "what he didn't do was govern." Saying "you gotta manage this town," Stringer said that he would focus on actually accomplishing goals that the city sets for itself.
On attracting tech companies to boroughs other than Manhattan and the role of subsidies in those conversations, Stringer said "it's exciting that we're spreading our economy out," that "if we build it, they will come," that he would focus on quality-of-life issues such as transportation, and that attracting businesses relies on the "value proposition" of what the city can offer businesses.
On how many housing units he would seek to create as mayor, Stringer said "as many as possible," but he said key to his vision is creating enough "low-income housing" to actually meet the need in the city. Looking at the legacies of Bloomberg and de Blasio, he said, "We've had mayors talking about these big numbers, but they have not helped people get housing." His efforts would focus on housing that targets those close to homelessness and would focus on true affordability. He would create 10,000 units of low-income housing and "catalogue" the vacant parcels the city owns for potential developments.
Maya Wiley
Saying that the COVID-19 pandemic "pulled the curtain back" on the issues the city faced, Wiley said that the challenge for the next mayor would be to "create a more unified city." Doing this requires "very different leadership" to pursue "transformative policy," Wiley said, adding, "I'm not a politician, and I think that's the point."
On expanding broadband, Wiley pointed to her work on universal broadband when working for de Blasio at City Hall by soliciting input from outside groups such as Girls Who Code, and by unifying the efforts of different agencies to work on the project. When Barro pushed Wiley for concrete steps for accomplishing universal broadband, she said she would focus government efforts on the "last mile problem in highly, highly, underserved areas" by "asset-mapping" current city resources that could be used to provide universal broadband. She would also pursue public-private partnerships, and look at technological innovations, she said.
On small businesses, Barro asked about why Wiley's platform would have the city increase the number of restaurant health inspections, but to have those inspections announced in advance. Wiley said sometimes the city's efforts to protect health can backfire by "jeopardizing the business rather than serving the public," and that her plan would maintain restaurants' compliance with health code violations while
Adding to her response, Wiley said she would streamline small businesses' interactions with the city and grow their relationship with the city. She would want the city to be more proactive in their assistance to small businesses, so that they work together to solve problems rather than having the city shutting down actions after the fact. As an example, she mentioned having the city release blueprints for COVID-19-safe outdoor dining vestibules, rather than punishing restaurants for non-compliant vestibules after those businesses spent thousands of dollars "that they don't have" on them. This would be "business-friendly, without sacrificing the issues we have to protect for the public," she said.
Barro asked Wiley if there were other "big pilots" such as Open Streets she would want to pursue as mayor. "City government is a city unto itself," she replied, and said that it is important to "recognize where government needs to partner with itself" better. To that end, she mentioned her plan to create an Office of Public Space Management, which would unite different agencies to create a centralized approach.