The powerful technology behind the Pfizer and Moderna vaccines
Two of the three COVID-19 vaccines that have been authorized so far in the United States use synthetic messenger RNA, or mRNA, to protect against the coronavirus. Though these vaccines – developed by Pfizer and Moderna, respectively – are the first of their kind to be used at this scale, this historic moment would not be possible without the decades of research that came before it.
There are lots of different ways to make a vaccine, but the ultimate goal of any shot is to introduce the body to the biological equivalent of a "most wanted" poster so that if the real enemy ever shows up, our immune systems know how to fight it off.
For some vaccines, that poster is a version of a pathogen that's been weakened – like the chickenpox shot – or inactivated – like most flu shots – so that it can't actually cause infection. For others, including the HPV and shingles vaccines, it's a piece of that pathogen, like the specific protein it uses to infect cells in the first place.
But mRNA vaccines take a different approach. Rather than tinkering with the virus or its parts, this platform harnesses the "beauty of our biology" to deliver protection, said RNA virologist Paul Duprex, who directs the University of Pittsburgh Center for Vaccine Research. These vaccines teach the body to remember one of the coronavirus' defining features – its spike protein – and prompt the creation of antibodies that can prevent it from infecting cells.
Our DNA resides inside the nucleus of our cells. Every day, mRNA molecules constantly carry genetic information coded in that DNA from the nucleus to the parts of the cells, called ribosomes, that can interpret those messages and then make the proteins that carry out essential biological processes. Without it, life would be impossible.
"Pretty much every single cell in my body at this particular moment is producing billions and billions and billions of messenger RNAs," Duprex said.
READ MORE: The essential COVID-19 vaccine FAQ
Vaccines that use synthetic mRNA add one more type of mRNA to the legion of other molecules "doing their daily business" within our bodies, and use it "to make a protein which the immune system will see and make antibodies against and protect us from a disease, "Duprex added.
Around 20 years ago, the work of two researchers – Drew Weissman and Katalin Karikó – helped overcome two primary barriers that had been standing in the way of utilizing mRNA technology: an inflammatory effect on the body that made test animals ill, and the fragile nature of the molecule itself, both of which hindered its utility.
Despite those advancements, and the wealth of research that's been carried out since, the fact remains that the two mRNA vaccines in use today are the first of their kind. That may be in part because it's difficult to generate interest and funding to support pursuing "non-mainstream" science outside of a crisis, Duprex said – what he characterized as "a shortsighted way to think about biology.
Only now, amid a devastating pandemic, has this technology reached mainstream prominence. "Given the choice, I would have rather avoided this past year," Weissman said. "But we didn't, and now RNA is going to be our future."
Here's a look at how, exactly, these vaccines manage to pull off this feat and some of the key research breakthroughs that made this moment possible.
How messenger RNA vaccines work
In order to develop these vaccines, the researchers took the RNA-based genetic sequence of the coronavirus and turned it into DNA. This crucial step allowed them to identify the "instructions" necessary to create the spike protein, engineer corresponding synthetic mRNA and package that into their vaccines.
mRNA, as its moniker implies, is a messenger. This particular type of RNA is tasked with delivering messages to microscopic cellular machines called ribosomes, located in the cytoplasm of our cells, which are responsible for synthesizing proteins. Those ribosomes then interpret that message to make proteins and start executing its instructions, explained Phillip Sharp, a molecular biologist and MIT professor who shared the 1993 Nobel Prize in physiology or medicine for his contribution to our understanding of RNA.
Dendritic cells, the watchdogs of the immune system, play an essential role in responding to pathogens. They patrol the body in search of foreign invaders and, when they find one, start stimulating an immune response. When these cells encounter mRNA that's been injected via vaccination, their ribosomes decode the message and allow the cells to temporarily display spike proteins identical to the ones found on the coronavirus' exterior, Weissman said.
"Dendritic cells make the spike protein and then they present it to other immune cells and activate them to start the immune response," he added.
The proteins allow the dendritic cells to alert two more key players in the immune system – T cells and B cells – that if they see those same spikes on any other cell, they should recognize them as a foreign invaders and either destroy them or generate antibodies. to neutralize them immediately.
"There's a memory component of those cell populations, and that stays in your body over a long period of time," Sharp said. "If a similar virus infects you, those memory cells are ready to go. They are all perfected to go out and kill that virus. "
mRNA naturally degrades rapidly over time, so once it has served its purpose, it simply breaks down. The dendritic cells that expressed the spike protein eventually die and are replaced by new ones that continue to pick up that vaccine-delivered mRNA and repeat the process all over again in the course of about two weeks following immunization.
Some members of the public have expressed concern over unfounded speculation that these vaccines could negatively affect the body. But it is impossible for an mRNA vaccine to alter your DNA because synthetic mRNA operates only in the cytoplasm and is incapable of entering any other parts of our cells, such as the nucleus.
Like virtually all vaccines, those that use mRNA can trigger temporary symptoms like a fever, fatigue and soreness at the injection site that dissipate within a few days. But clinical trials that took place before the vaccines were authorized, as well as those that have followed, all suggest that these vaccines are both safe and effective at preventing serious illness and death.
"It's always, always much more risky to get the disease than it is to get the vaccine," Duprex said.
How did we get here?
mRNA was first injected into the muscles of mice in 1990 with the intention to deliver therapeutic proteins. But that effort "didn't go very far," according to Weissman, in large part due to the strong inflammatory response it induced, which severely sickened the animals involved.
That's because in both animals and humans, cells feature a number of different receptors that can recognize mRNA as a foreign substance that must be destroyed. Those receptors help these cells distinguish their fellow cells from invaders like viruses, bacteria or even tumor cells.
Both RNA and DNA are composed of four nucleotides. More than a decade after that first injection in mice, Weissman and Karikó, who now serves as senior vice president at BioNTech, which partnered with Pfizer to manufacture their joint vaccine, figured out a way to insert an modified nucleotide that allows the synthetic mRNA to masquerade as a normal cell and circumvent those receptors, no longer triggering extreme inflammation. It also made the mRNA-spurred protein production more efficient.
"Our big discovery was that we could modify the RNA to make it non-inflammatory. And that had a couple of important features to it, but the first was that it greatly increased the amount of protein made off of the RNA, "which increased potency, Weissman said.
With the inflammation problem solved, Weissman and Karikó then turned to tweaking how mRNA is delivered so it could actually do its job once injected into the body. mRNA is an inherently "labile," or unstable, material that can degrade rapidly to the point of being rendered infective.
After testing around 40 different types of delivery systems, the researchers found their golden ticket: lipid nanoparticles. These "droplets of fat" coat the mRNA and allow it to successfully enter our cells, which are also encapsulated in an oily substance.
Traditional vaccines are typically formulated with adjuvants that are designed to stimulate the immune response in their recipients. In what Weissman described as a lucky development, lipid nanoparticles happened to act as an adjuvant that stimulated a specific type of "helper cell" that promotes antibody responses.
"We use the lipid nanoparticles to get over a lot of the fragility [problems] because that protected the [mRNA] after you injected it into people, and it promoted these cells to take up the [mRNA] and start the vaccine process, "Weissman said.
Where mRNA stands today
In the years since Weissman and Karikó made these breakthroughs, mRNA research has continued to march on. Weissman and his current colleagues have worked on a variety of mRNA vaccines, including a "universal" flu shot that could cover a majority of influenza viruses and has so far proven to be effective in animal trials.
Compared to traditional vaccine platforms that require a series of complex steps, like growing mammalian cells in massive quantities and a viral purification process that looks different depending on the pathogen you're working with, mRNA is now easy to manufacture at a fairly large scale.
Instead of needing "to reinvent the wheel every time you make a new vaccine," Weissman said, "with [mRNA,] it's the same reaction, and the only thing you have to do is plug in the new sequence for any virus, so that makes it very easy to produce a new vaccine. "
Both Moderna and Pfizer's vaccines generated above 90 percent protection after two doses during clinical trials that played out before new variants of the virus marginally reduced their efficacy. Even so, the two give recipients remarkably high levels of protection, particularly against severe disease and death.
The CDC recently released new research that found these vaccines reduce a fully vaccinated person's chance getting infected with the coronavirus by 90 percent in "real-world" settings like the workplace.
Given that no vaccines have ever been approved to immunize people against any kind of coronavirus, and that the FDA's original hope was to secure one with At least 50 percent efficacy to curb the pandemic, these results represent yet another significant milestone in the annals of RNA technology.
Much more research lies ahead for these vaccines, both of which have been rolled out in the United States and in some other countries over the past few months. In addition to continuing to track safety and efficacy data, researchers need to know how well these vaccines prevent recipients from transmitting COVID-19 and how long the protection they offer lasts. Until we know the answers to those questions, recipients should keep following pandemic precautions like wearing a mask, even after they've got their two doses, experts say.
READ MORE: How to stay safe from COVID this summer, according to experts
Johnson & Johnson's vaccine, a one dose shot that uses a different yet similarly innovative platform to deliver immunity compared to mRNA, has also been authorized for use in the United States. Its strong efficacy and ability to be stored at a less strict temperature range makes experts hopeful that the rollout of this vaccine will help close some gaps in vaccine access both in this country and abroad.
In tackling COVID-19, Pfizer and Moderna's vaccines have "paved the way," Duprex said, when it comes to illustrating the utility of synthetic mRNA. And yet, while he anticipates that researchers will "only get better" at making tweaks that allow for better delivery and stability of this technology, he notes that we're still in the early days of harnessing its utility – we also can't assume that mRNA is "the next big panacea" that will solve all of our problems.
But, Duprex said, "the beautiful thing about this is this just gives us another brush for the palette of novel therapeutics [and] novel ideas that somebody in the next generation of scientists are going to be able to [use to] paint. "
Vermont Health Connect had 10 data breaches last winter
In mid-December, a Vermont Health Connect user was logging in when the names of two strangers popped up in the newly created account.
The individual, who was trying to sign up for health insurance, deleted the information that had suddenly appeared.
"It was super unsettling to think that someone is filing in my account with my information," the person, whose name is redacted in records, wrote in a complaint to the Department of Vermont Health Access. "Just seems like the whole thing needs a big overhaul."
It was one of 10 instances between November and February when Vermont Health Connect users reported logging to find someone else's information on their account.
The data breaches included names of other applicants and, in some cases, their children's names, birth dates, citizenship information, annual income, health care plans, and once, the last four digits of a Social Security number, according to nearly 900 pages of public records obtained by VTDigger. On Dec. 22, the department's staff shut down the site to try to diagnose the problem.
While officials say the glitches have been resolved, it's the most recent mishap for a system that has historically been plagued by security and technical issues. The breaches could be even more widespread: Administrators of Vermont Health Connect can't tell if other, similar breaches went unreported.
"We don't know what we don't know," said Jon Rajewski, a managing director at the cybersecurity response company Stroz Friedberg. Regardless of whether there are legal ramifications for the incidents, they should be taken "very seriously," he said.
"If my data was being stored on a website that was personal, — maybe it contains names or my Social Security number, like my status of insurance… — I would expect that website to secure it and keep it safe," he said.
"I wouldn't want someone else to access my personal information."
Andrea De La Bruere, executive director of the Agency of Human Services, called the data breaches "unfortunate." But she downplayed the severity of the issues. Between November and December, 75,000 people visited the Vermont Health Connect website for a total of 330,000 page views, she said. The 10 incidents? "It's a very uncommon thing to have happen," she said.
De La Bruere said the issue was fixed on Feb. 17, and users had reported no similar problems since. The information that was shared was not protected health information, she added, and the breaches didn't violate the Health Insurance Portability and Accountability Act, or HIPAA.
"No matter what the law says technically, whether it's HIPAA-related or just one's personal information, it's really concerning," said Health Care Advocate Mike Fisher.
The timing of the issue is less than ideal, he added. Thousands of Vermonters will be logging into Vermont Health Connect in the coming weeks to take advantage of discounts granted by the American Rescue Plan. "It's super important that people can access the system, and that it's safe and secure," Fisher said.
A 'major issue'
The issues first arose on Nov, 12, when at least two Vermonters logged in and found information about another user, according to records obtained by VTDigger.
Department of Vermont Health Access workers flagged it as a "major issue" for their boss, Kristine Fortier, a business application support specialist for the department.
Similar incidents also occurred on Nov. 17 and 18, and later on multiple days in December.
Department of Vermont Health Access staff members appeared alarmed at the issues, and IT staff escalated the tickets to "URGENT."
"YIKES," wrote a staff member Brittney Richardson. While the people affected were notified, the data breaches were never made public.
State workers pressed OptumInsights, a national health care tech company that hosts and manages Vermont Health Connect, for answers. The state has contracted with the company since 2014. It has paid about $11 million a year for the past four years for maintenance and operations, with more added in "discretionary funds."
Optum appeared unable to figure out the glitch. "It is hard to find root cause of issue," wrote Yogi Singh, service delivery manager for Optum on Dec. 10. Optum representatives referred comments on the issues to the state.
By Dec. 14, Grant Steffens, IT manager for the department, raised the alarm. "I'm concerned on the growing number of these reports," he wrote in an email to Optum.
The company halted the creation of new accounts on Dec, 14, and shut down the site entirely on Dec, 22 to install a temporary fix. "It's a very complex interplay of many many pieces of software on the back end," said Darin Prail, agency director of digital services. The complexity made it challenging to identify the problem, and to fix it without introducing any new issues, he said.
In spite of the fixes, a caller reported a similar incident on Jan. 13.
On Feb. 8, a mother logged in to find that she could see her daughter's information. When she logged into her daughter's account, the insurance information had been replaced by her own.
"Very weird," the mother wrote in an emailed complaint.
Optum completed a permanent fix on Feb. 17, according to Prail. Vermont Health Connect has not had a problem since, he said.
Prail said the state had reported the issues to the Centers for Medicaid and Medicare Services as required, and had undergone a regular audit in February that had no findings. The state "persistently pressured Optum to determine the root cause and correct the issue expeditiously but at the same time, cautiously, so as to not introduce additional issues/problems," he wrote in an email to VTDigger.
"We take reported issues like this very seriously," he said.
A history of glitches
The state's health exchange has been replete with problems, including significant security issues and privacy violations, since it was built in 2012 at a cost of $200 million.
The state fired its first contractor, CGI Technology Systems, in 2014. A subcontractor, Exeter, went out of business in 2015. Optum took over for CGI, and continued to provide maintenance and tech support for the system.
In 2018, when Vermont Health Connect was less than 6 years old, a report dubbed the exchange outdated and "obsolete."
Officials reported similar privacy breaches in 2013, when Vermonters saw other people's information.
An auditor's report in 2016 found a slew of cybersecurity flaws, and officials raised concerns again during a  2018 email breach.
It wasn't the first time that Vermont Health Connect users had been able to view other people's personal information. Three times since October 2019, individuals had logged in to see another individual's insurance documents. Prail attributed those incidents to human error, not to system glitch; a staff member uploaded documents to the wrong site, he said.
In spite of the issues, Prail said he and other state officials have been happy with Optum. After years of technical challenges with Vermont Health Connect, "Optum has really picked up the ball and improved it and been running it pretty well," he said.
Glitches are inevitable, he added, and Optum has addressed them quickly. "They took a really difficult-to-manage site and made it work pretty well," he said. "Optum is generally quite responsive to any issues we have."
"I find any privacy breach to be concerning," said Scott Carbee, chief information security officer for the state. He noted that the state uses "hundreds of software systems." "While the scope of the breaches can be mitigated, true prevention is a difficult task," he wrote in an email to VTDigger.
Optum spokesperson Gwen Moore Holliday referred comments to the state, but said the company was "honored" to work with Vermont Health Connect "to support the health care needs of Vermont residents."
Prail said the Agency of Human Services had no plans to halt its contract with the company. "I don't have a complaint about Optum," he said. "They took a really difficult-to-manage site and made it work pretty well."
Don't miss a thing. Sign up here to get VTDigger's weekly email on Vermont hospitals, health care trends, insurance and state health care policy.
Help us get halfway to our Spring Drive goal. When we reach 1,5000 members, we will unlock a $10,000 match, plus 1,500 Vermont kids get a new book!
Tenet Movie Download In Isaimini, Tenet Movie Download Trends on Google
Tenet Movie Download In Isaimini
People have started to search Tenet Movie Download In Isaimini, to stream the Tenet Movie for free. Well, Isaimini is a torrent website, so when you try downloading this movie, then you will have to come across a lot of risk factors. Torrent websites are those websites, which illegally leaks movies, series, on their website. People generally visit these sites to download and watch movies for free, which may lead to getting your device hacked! Yes. This literally means, you are giving access to the data which you have on your device. Most people unaware of the consequences, just go and download movies via these websites. But before doing so, one must know how risky it could be.
| | |
| --- | --- |
| Resolution | Size |
| 1080p | 700MB |
| 720p | 400MB |
| 480p | 300MB |
| 360p | 150MB |
| 240p | 250MB |
Is Tenet Movie Download In Isaimini Safe?
Isaimini is a Torrent Website and it is an illegal site that leaks the newly released movies online. So as said before, by accessing this website there are chances for your device to get hacked.So people are advised to avoid accessing these websites as it is illegal to download the movies from the torrent websites online. Even though it is available on the different resolutions and different sizes, accessing and downloading movies on these websites are illegal.
Downloading Tenet Movie in
In the field

Legal?

People keep searching Tenet on Isaimini, will lead them to the illicit websites and they will tend to face various circumstances in future. Making such searches and downloading movies online on Pirated websites is illegal. With the movie download, people are just getting crazy to watch the movie. The Movies in these websites are available in different resolutions and different sizes the details about the size and the Resolution of the Tenet Movie On Isaimini are available above.

Similarly, downloading movies from the Isaimini website is not safe. These websites leak movies and upload the latest content and this makes users download movies from these sites. However, doing piracy of the copyrighted content is illegal, and by visiting these sites and downloading movies from them, you are placing your devices at high risk, such that there are chances for your device to get hacked. With the movie download, people are just getting crazy to watch the movie. But, you must make sure that you watch movies in theatres or on official streaming platforms, and not on these illegal websites.
Is it right to download Tenet Movie from
In the field?
People have also been searching for Tenet on Isaimini, the torrent website that leaks movies, and it is not safe to use. These websites leak movies and upload the latest content and this makes users download movies from these sites. However, doing piracy of the copyrighted content is illegal, and by visiting these sites and downloading movies from them, you are placing your devices at high risk, such that there are chances for your device to get hacked. So, kindly avoid using these websites to stream movies and series. The Movies in these websites are available in different resolutions and different sizes.
Tenet Trailer
The Trailer of the most prominent Tenet, has been released. Did you fail to watch the Tenet Trailer? Don't worry here we have uploaded the video. Scroll down to know more.
Impact of Downloading Movies from Torrent Websites
Most people are unaware of the impact of downloading movies via Torrent Websites. By accessing Torrent websites and downloading movies in them, you are placing your device at high risk, giving it a chance to get hacked. Also, searching for these websites would also create complexity in your device, resulting in privacy threats too. By downloading movies via such websites, you give access to your device, where your files and other data which you have on your device can be acquired very easily. So, kindly make sure that you don't access these websites and keep your device data safe. Hope this article was useful for you!
About Isaimini 2021
Piracy sites like Isaimini have been affecting the box-office collection of movies across the world by providing the copyrighted content online for free download before the movies could even release. This leads to a decrease in the number of audiences that go to theatres to watch the latest films. Isaimini songs started to leak content, especially from the Tamil film industry, for a long time now.  The website users to download a huge collection of pirated movies for free. The latest Tamil movies and other South language movies such as Malayalam and Telugu will be available. These movies are uploaded as soon as they hit the theatres or sometimes before their release.
Isaimini in India
Doing Movie piracy is considered illegal in India, and many countries. The Indian government has banned such sites as Isaimini, 123movies, and TamilRockers. But the government's every effort has failed to stop film leakage on such websites. Isaimini's online website continues to gradually change its domain extension from.com to.uz to tackle the bans around the world and leaks a lot of movies.
Let's check which movie is added to the piracy list. The piracy websites are the one which illegally leaks the movies immediately after its official release.
Can I download songs on Isaimini?
This piracy website Isaimini has an extension where it leaks to users for free download of famous songs online. Tamil language songs are mainly leaked but the site also holds the popularity of providing users with Bollywood hits. The Isaimini has provided easy access for the user to download such hit tracks on their website.
What does Isaimini Tamil Movies Download provide?
Isaimini Tamil movies download piracy website provides a section to movie downloads specifically for mobile phones in lower qualities. There are a few popular TV shows like Game of Thrones available in this section, amongst others. Apart from Tamil movies, this notorious online portal gives its users access to a larger section of movies that are in English.  Isaimini Movie download allows visitors to search and download copyrighted material that is illegal with the help of magnet Isaimini links and torrent files, which facilitates peer-to-peer sharing. In India, ISPs were directed to obstruct Website illegal entry. Isaimini website continues operation by switching to a series of new web addresses. Isaimini songs provide Tamil HD Movies Download, Telugu HD Movies Download, Malayalam HD Movies download, Kannada HD Movies Download, Hindi HD Movies download links with subtitles.
Illegal websites come into the picture once any movies, web series are released. The illegal websites illegally leak the copyrighted content on their website. Some movies can be watched in the theatre because the theatre experience may make the movie even more interesting. But the Illegal websites do content piracy and leak movies. Because of illegal websites, there will be a huge loss in the film industry. The illegal website does the piracy of the copyrighted content and leaks the movies on its website. Doing piracy is illegal and illegal websites often leak movies, web series.
India – Isaimini
The Indian government has banned several piracy websites like Isaimini. But, the Indian government failed to stop the leak of movies on such websites. Isaimini online website keeps gradually changing its domain extension from .com to .uz and more and continues leaking a lot of movies. Isaimini has been leaking content in the name of Moviesda which is owned by the isaimini 2019 tamil movies site.
How soon does Isaimini release a new movie?
Isaimini the illegal website releases old as well as new movies on its website. When a new movie is released in the theatre, this illegal website does piracy the movie and uploads it on its website. Users can get the latest movie download links from Isaimini illegal website very quickly once the latest movie is released. Streaming or downloading movies from illegal websites like Isaimini, FMovies, Filmywap is a crime. So we suggest not to watch or download movies from these kinds of illegal websites.
Does Isaimini provide songs download?
This piracy site has an extension where it leaks to users for free download of popular songs online. Tamil language songs are mostly leaked, but the site also carries the reputation of providing users with Bollywood hits. The portal has made it easy for the users to access these hit tracks to their website.
How to Download Isaimini App?
If you don't feel comfortable downloading a movie from your desktop using Isaimini App, it has another option to do so. In addition to the Isaimini com website, the site's developers have released their app, which is no longer available on the Google Play Store. Isaimini or Movie Rulz is a free film that downloads an Isaimini app that serves millions. Isaimini App is user friendly when it comes to its designing component. It's gorgeously separated in all groups. When Isaimini comes to streaming or uploading Tamil, Telugu, Malayalam, Hindi and English movies, web series, TV shows, desi drama or documentaries, Isaimini is said to be the undisputed rulers.
Isaimini app is available for Smart TV, PC, Android, and iOS, according to reports, so you can enjoy it on the preferred medium. It should be noted that Movie rulz App can not be downloaded from an official source such as the Google Play Store before it is legal. So, you can download the application from your phones using third-party sources such as Hindi Links 4u.
Be sure to use Wifi when using this Isaimini app, because it consumes a lot of internet data. Isaimini is a free film app that allows you to watch content without spending data and so you don't have those irritating cuts that happen when the link speed isn't very good.
Is Isaimini safe to download or stream movies online?
As we all know, it is illegal to browse pirated sites. So there is no way to assure that Hdmoviesplus is safe. First of all this site is illegal, so that in many criminal cases we can get stuck. The government has confirmed that it will prosecute and jail for 6 months if anyone is found when surfing the pirated web. In addition, these sites' servers are fully embedded with viruses and malware that can completely destroy your device system interface, or may also hack your device. When watching movies on sites like Isaimini there are other things to worry about. Sites like fmovies, 0123movies, Isaimini earn money by posting advertisements on their sites. These ads, popups, and redirects can take you to sites that contain malware, malware, adware, and viruses of various kinds.
How Isaimini has become so popular?
You may have visited hundreds of free download movies websites, but have you ever visited Isaimini com? It could be an unauthorized platform, but it never loses the trust of millions of users. The reason it got very popular among the masses is that it provides all the movies in different formats ranging from 360p, 420p, 780p, and 1080p. According to the memory space you have left on your computer, you can choose to download the file. The website shows how much size it takes to get it downloaded in a specific format. If you are downloading a movie from Isaimini com, it is highly recommended to opt for the 420p or 300 MB size option.
Isaimini website is very well built and has options for accessing any and all categories of downloading all the movies. Searching for Tamil Dubbed Movies, Hollywood Movies, Bollywood Movies, Isaimini HD Movies, and more, you will find no difficulty.
Is it Illegal to watch or download movies, web-series, TV Serials, OTT Movies, OTT web-series online from Isaimini?
Isaimini is a website publishing pirated movies, TV serials, web-series, OTT original web series, OTT original movies. Since it is pirated content, the law prohibits a person from visiting such websites. Each country has its own control mechanism to avoid such websites from loading in their countries. If we visit such websites through illegal means, then it is considered an offence. Each country has its own laws and punishments for people watching copyrighted work on pirated sites. In most countries, a heavy fine is imposed for users watching copyrighted content from the pirated website. Despite the heavy fine, some country has laws that can even arrest a person for watching illegal/prohibited content online. So, please read the cyber law in your region and try to stay safe.
Tenet Movie Download Related Searches
Deciphering the Gaps: Health Officer, Latinx Providers Talk COVID Disparities | Lost Coast Outpost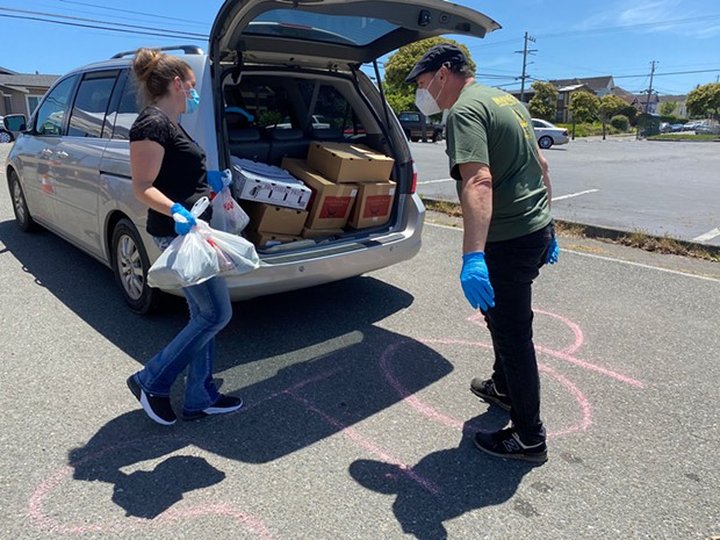 ###
In
an effort to address persistent disparities in COVID-19's impacts
on the local Latinx community, Humboldt County Public Health Officer
Ian Hoffman recently met with LatinoNet, a network of service
providers like Open Door Community Health Clinics, Paso a Paso,
Promotores, the Humboldt County Office of Education and Public Health
that are dedicated to advocating for a healthier Latinx community in
Humboldt County.
The
meeting, Hoffman's first public discussion with the providers,
focused on what can be done to address the disparities — which
exist both in COVID-19 case rates and vaccination efforts and mirror
statewide and national trends — in the county's Latinx
population.
In
July, Humboldt County's COVID-19 dashboard highlighted the
disproportionate COVID-19 case rates in the local Latinx and Hispanic
communities, noting they accounted for 22 percent of COVID-19 cases
while only making up 12 percent of the population. The disparity has
only grown since and as of April 9, Humboldt County Latinx residents
made up 25 percent of positive COVID-19 cases to date.
County
vaccine data, meanwhile, has seen a similar trend, with Latinx county
residents falling behind on receiving their COVID-19 shots. According
to the Public Health dashboard, only about 10 percent of Humboldt's
Latinx and Hispanic population are fully vaccinated, compared to 19
percent of the general population.
"We
know that there is a disproportionate effect of COVID-19 in this
community and that's why, from our standpoint in Public Health, and
also personally, as a physician taking care of this community for a
long time, it's important that we address this," Hoffman said.
Lara
Weiss, a Public Health deputy branch director who also attended
Friday's meeting, said LatinoNet invited Hoffman to speak with the
group and offer an update on the pandemic and Public Health's
efforts to provide equitable vaccine clinics. But Hoffman said the
meeting was also an opportunity for him to hear from the providers
about what barriers and gaps in care and outreach they were seeing.
Hoffman
began his presentation talking about his background working with
different Latinx communities in Santa Rosa and the Bay Area with
organizations like La Clinica de la Raza in Oakland and Kaiser
Permanente in San Francisco. He said he learned to give culturally
sensitive care to members of the Latinx, Spanish-speaking community,
which he said would transfer into a better understanding of how
Public Health approaches culturally competent health policies.
Hoffman
talked about Public Health's rollout of COVID-19 vaccine clinics,
acknowledging the signup process has been confusing at times, with a
shortfall of vaccine doses, exceedingly high demand and eligibility
limitations. But Hoffman said Public Health's goal is to ensure
vaccine equitability among those in the Latinx community and
guarantee that any Latinx resident seeking a COVID-19 vaccine feels
comfortable and confident before, during and after their appointment.
"We've
taken some steps at Public Health to make sure that when a
Spanish-speaking person needs a vaccine, that they feel comfortable
and confident that their needs will be met and, most importantly,
[provide] Spanish-language information," Hoffman said.
Public
Health is working on a few new interventions, including sponsoring
California Department of Public Health's "Let's Get to
ImmUnity" integrated media campaign with both English and Spanish
ads on GFN channel 3, as well as planned mass vaccination
events in more rural areas of the county with the help from Open
Door.
And
now that eligibility is open to all residents age 16 and older,
Hoffman emphasized the importance of organizations serving the Latinx
community helping to spread information on the vaccine rollout and
the switch to the state's My Turn website (www.myturn.ca.gov). But
the message Hoffman kept repeating was that the county's Joint
Information Center (441-5000) is standing by and ready to take any
questions, including those in Spanish, about the vaccine and
vaccination clinics.
During
the meeting, however, it became clear there may be a disconnect
between county Public Health and service providers looking to direct
clients and patients to accurate information about COVID-19 and
vaccines in Spanish.
"I
continue to hear that there's not clear and correct information in
Spanish that people know where to access," LatinoNet board member
Michelle Postman said, alluding to a survey by Jorge Matias, another
LatinoNet board member, that found most Spanish-speaking local
residents didn't know where to go for accurate COVID-19
information. "I feel like we try and we don't think that we're
doing that but we don't know where the gap is, and I also know that
Public Health is really stretched, there's only so much we can do,
and so I'm just curious if there's one thing, one magical thing
that can happen. Would it be like showcasing Latin[x] leaders in the
community on commercials like, 'Hey I've got my shot and this is
working,' or would it be to have a website? What would be the
magical thing that you might spend time on to make things better if
we had the capacity?"
Postman's
comments led to a discussion about the best way to get information to
the Spanish-speaking Latinx community, prompting Hoffman to stress
that the JIC is dedicated to putting out a clear, conscious message
in English and Spanish.
"All
of the materials on [the JIC website, social media pages] have been
vetted by Spanish speakers," he said. "They're scientifically
accurate. They try to meet the cultural sensitivity that we talked
about, as well. I would say that if we're going to put anything out
there, that's the central message."
Hoffman
urged the groups at the meeting to use the resources on the Humboldt
Health alert website and promoted by the Joint Information Center and
push them out to the Spanish-speaking community. And if there's one
phone number the groups get to their clients in the coming weeks, he
said it should be the JIC's: 441-5000.
In
an email sent to the Journal,
Matias, in his
capacity as a LatinoNet board member, said his survey found most
Latinx and Hispanic residents didn't feel they had clear and
correct information in Spanish about who can and can't obtain the
COVID-19 vaccine and that they felt they didn't have a specified
place to call to find more information in their language. Many,
Matias said, didn't feel had enough information about how effective
vaccines are.
Many
people, Matias added, are afraid of costs, side effects and needing
more medical interventions due to possible side effects, while others
worry they aren't eligible to receive the vaccine because of their
documentation status. But Hoffman confirmed during the meeting that
the only documentation those seeking a vaccine will need is any type
of form with a name that matches the name on the appointment or a
parental consent form for those 16 and 17 years old.
These,
Hoffman added, are the types of questions that could be answered by
the JIC.
The
county JIC has been actively translating information into Spanish,
including uploading social media posts in Spanish, but it seems they
have yet to amplify those messages to community providers and
advocacy groups in an effort to get that information to community
members who may not follow county social media accounts or can't
navigate the county's website.
Matias
also told the Journalthat there's a lot of information that spreads through social media
that confuses Latinx and Hispanic residents, including misinformation
and conspiracy theories, which was addressed during the meeting
between LatinoNet and Hoffman.
If
Public Health hears of any misinformation or any disinformation
spreading throughout the community, Hoffman said it would address it
and correct it immediately. But he also cautioned there's a balance
between correcting and amplifying.     
Hoffman
then asked attendees about the types of misinformation they were
hearing and someone mentioned a conspiracy theory about the COVID-19
vaccine causing future fertility issues.
"That's
one of the biggest pieces of misinformation that's got a stronghold
in a lot of communities," Hoffman said. "There's absolutely no
evidence that this vaccine has any effect on fertility."
Nationwide,
there have been reports of vaccine hesitancy in communities of color
because of historical acts of genocide in healthcare settings, which
was also mentioned by attendee Maria Ortega.
"I
feel like all of these organizations and clinics and community
organizations have a responsibility to be sensitive about that
(fertility) issue and not dismiss anybody, because they're valid
concerns, especially historically and worldwide there's been actual
efforts to change communities of color and their population impacts,"
Ortega said. "Just be mindful about where they're coming
from."
Hoffman
agreed with Ortega about being mindful and understanding of where
those concerns take root, noting the importance of recognizing the
impact of historical events and communities' lived experiences in
providing culturally sensitive care.
"These
are difficult things to navigate exactly, and I think if those are
the barriers that we're really seeing out there, they need to be
addressed, obviously," Hoffman said. "But I'm not sure at this
point exactly what all the barriers are … My hope is that, mostly,
that gap is because of eligibility and lack of vaccine and that, as
we open it up more broadly like we are doing right now, and we have
that language ability … that we get those messages out there."
The
reasons for the gaps in vaccine administration and infection rates
may become more clear as the county moves into the expanded phase of
its vaccination rollout but, presently, Hoffman urged providers and
their clients and patients to look to the JIC for Spanish-language
information about the COVID-19 virus and vaccines.
"Thank
you so much for inviting me and talking with me," Hoffman said in
Spanish, wrapping up the meeting. "I hope that we can do this again
soon."
###
Iridian
Casarez (she/her) is a staff writer with the Journal.
Reach her at 442-1400, extension 317, or
iridian@northcoastjournal.com.
Follow her on Twitter @IridianCasarez.
The
Community Voices Coalition is a project funded by Humboldt Area
Foundation and Wild Rivers Community Foundation to support local
journalism. This story was produced by the North
Coast Journal
newsroom
with full editorial independence and control.