How America's surveillance networks helped the FBI catch the Capitol mob
That scene, recorded in a cellphone video Maimone posted to the social media site Parler, helped FBI agents identify the Pittsburgh-area couple and pinpoint their location inside the Capitol, FBI agents said in a federal criminal complaint filed before Maimone's arrest last month.
Video cameras mounted throughout the complex also captured the pair from 10 different angles, the complaint says, as they allegedly stormed the halls of Congress, rummaged through a police bag and made off with protective equipment that Senate officials kept on hand in case of a chemical attack.
Their case is among the more than 1,000 pages of arrest records, FBI affidavits and search warrants reviewed by The Washington Post detailing one of the biggest criminal investigations in American history. More than 300 suspects have been charged in the melee that shook the nation's capital and left five people dead.
The federal documents provide a rare view of the ways investigators exploit the digital fingerprints nearly everyone leaves behind in an era of pervasive surveillance and constant online connection. They illustrate the power law enforcement now has to hunt down suspects by studying the contours of faces, the movements of vehicles and even conversations with friends and spouses.
But civil liberties groups warn that some of these technologies threaten Americans' privacy rights. More than a dozen U.S. cities have banned local police or government officials from using facial recognition technology, and license plate readers have sparked lawsuits arguing that it is unconstitutional to constantly log people's locations for government review, with scant public oversight.
"Whenever you see this technology used on someone you don't like, remember it's also being used on a social movement you support," said Evan Greer, director of the digital rights advocacy group Fight for the Future. "Once in a while, this technology gets used on really bad people doing really bad stuff. But the rest of the time it's being used on all of us, in ways that are profoundly chilling for freedom of expression."
The cache of federal documents lays out a sprawling mix of FBI techniques: license plate readers that captured suspects' cars on the way to Washington; cell-tower location records that chronicled their movements through the Capitol complex; facial recognition searches that matched images to suspects' driver's licenses or social media profiles; and a remarkably deep catalogue of video from surveillance systems, live streams, news reports and cameras worn by the police who swarmed the Capitol that day.
Agents in nearly all of the FBI's 56 field offices have executed at least 900 search warrants in all 50 states and D.C., many of them for data held by the telecommunications and technology giants whose services underpin most people's digital lives. The responses supplied potentially incriminating details about the locations, online statements and identities of hundreds of suspects in an investigation the Justice Department called in a court motion last month "one of the largest in American history, both in terms of the number of defendants prosecuted and the nature and volume of the evidence."
"If the event happened 20 years ago, it would have been 100 times harder to identify these people," said Chuck Wexler, executive director of the Police Executive Research Forum, a D.C.-based think tank. "But today it's almost impossible not to leave your footprints somewhere."
The federal documents cite evidence gleaned from virtually every major social media service: Parler is mentioned in more than 20 cases, Twitter in more than 60 and Facebook in more than 125. On Snapchat, a woman posted videos "bragging about the attack," according to one criminal complaint. In another, a man was said to have posted video to TikTok of himself fighting with National Guard members and getting pepper-sprayed.
In at least 17 cases, the federal documents cite records from telecommunications giants AT&T, Verizon or T-Mobile, typically after serving search warrants for a range of subscriber data, including cellphone locations.
Investigators also sent "geofence" search warrants to Google, asking for the account information of any smartphone Google had detected on Jan. 6 inside the Capitol via GPS satellites, Bluetooth beacons and WiFi access points. Investigators then compiled an "exclusion list" of phones owned by people who were authorized to be in the Capitol on Jan. 6, including members of Congress and first responders. Everyone else was fair game.
Federal officials filed similarly broad search warrants to Facebook, demanding the account information associated with every live stream that day from inside the vast complex.
One warrant targeting Brandon Miller, an Ohio man who wrote on Facebook that he had traveled to Washington to "witness history," yielded his Facebook posts, credit card information, phone number and home Zip code, giving FBI agents the clues necessary to later match his photo to Capitol surveillance camera footage and his Ohio driver's license.
When Miller was asked on Facebook the day after the riots whether he and his wife, Stephanie, had gotten into trouble, he had written back, "No not yet anyway lol," a criminal complaint shows.
But data from a Google search warrant allowed FBI agents to map the exact locations of their phones that day — from the point where rioters smashed into the Senate chamber, to the speaker's office in the heart of the Capitol, according to the complaint. Another search warrant to their cellular carrier, AT&T, added additional information about their whereabouts, plus their names and home address. Stephanie Miller's attorney declined to comment, and Brandon Miller's attorney did not respond to requests for comment.
License plate readers and facial recognition software together played a documented role in helping identify suspects in nearly a dozen cases, the federal records show. In many cases, agents used existing government contracts to access privately maintained databases that required no court approval. In several cases, including for facial recognition searches, it's unclear what software the government used to build the cases for arrests.
The FBI declined to comment for this story. The incidents described remain allegations, with none of the cited cases having been adjudicated yet. In most cases, suspects' attorneys have not yet filed defenses against charges that in many instances are only a few weeks old, court records show.
Many cases also hinge on imperfect technology and fallible digital evidence that could undermine prosecutors' claims. Blurry license plate reader images, imprecise location tracking systems, misunderstood social media posts and misidentified facial recognition matches all could muddy an investigation or falsely implicate an innocent person.
Fruitless efforts to hide
Many of the Trump supporters who marauded through the Capitol that day showed little interest in concealing their presence, posting selfies, gloating on Twitter and sharing video of chaotic violence and ransacked hallways. James Bonet, of Upstate New York, uploaded a Facebook video of himself inside the Capitol's halls, allegedly smoking a joint, a criminal complaint states. And Dona Bissey, an Indiana follower of the extremist ideology QAnon, posted a location-tagged photo of herself and her friends to a publicly available Facebook page: "Picking glass out of my purse," she wrote, according to a charging document. "Best f—ing day ever!!"
Others, however, attempted to hide their identities and throw off investigators afterward, according to FBI agents' claims. Suspects covered their faces, switched hats during the day and threatened family members and witnesses to keep quiet afterward, the criminal complaints allege. They deleted social media accounts, hid out in hotels or ditched potentially incriminating phones, according to the documents. One suspect stopped using a car he feared might be on authorities' radar, the federal documents show, while another said he "fried" his electronics in a microwave. The FBI's surveillance efforts found them anyway.
One man from New York's Hudson Valley, William Vogel, had his round-trip voyage to D.C. photographed by license plate readers at least nine times on Jan. 6, from the Henry Hudson Bridge in the Bronx at 6:06:08 that morning to Baltimore's Harbor Tunnel Thruway at 9:15:27 a.m. and back to the George Washington Bridge in Fort Lee, N.J., at 11:59:22 that night, a criminal complaint claims.
Vogel generated more evidence of his presence inside the Capitol with a set of videos he posted to Snapchat, the complaint said. And though no license plate scanners captured his car in D.C., they offered other clues to his movement: A photo that morning from a stretch of Interstate 95 northeast of Baltimore showed a comically oversized "Make America Great Again" hat on Vogel's dashboard. Agents said in the complaint that they later matched it to a Facebook selfie in which he appeared to be wearing "the same large red hat."
Installed on thousands of streetlights, speed cameras, toll booths, police cars and tow trucks across the United States, the scanners record every passing vehicle into databases run by contractors such as Vigilant Systems, which reports that it has recorded 5 billion license plate locations nationwide. In Maryland alone, government and police scanners captured more than 500 million plates last year, state data shows.
Dominick Madden, a New York City sanitation worker who was on sick leave when he allegedly stormed the Capitol, had his car's license plate scanned half a dozen times in his round-trip journey to Washington, a criminal complaint states. Madden was also allegedly caught on video walking through the Capitol's Senate wing in a blue QAnon sweatshirt. He has pleaded not guilty, and his attorney did not respond to requests for comment.
In many cases, the documents quote suspects expressing confidence that they had slipped beyond the FBI's grasp. When an unnamed Parler user warned Maimone — the Pittsburgh-area woman with the American flag mask — that authorities would be arresting anyone who entered the Capitol building illegally on Jan. 6, she dismissed the idea through her account, "TrumpIsYourPresident1776."
"Lmao yaaaaaaaaaa sure thing buddy!" she wrote in an exchange cited in the criminal complaint charging Maimone with theft, violent entry and disorderly conduct on Capitol grounds. A D.C. judge signed a warrant for her arrest last month.
FBI agents got help identifying Maimone and her fiance, Philip Vogel (no known relation to William Vogel), by manually comparing his voice and hand tattoos to a Pittsburgh TV news report from last year, during which he talked of being rescued one night after his fishing boat hit a log and capsized, the federal complaint said.
Investigators also matched Vogel's gray beanie to a photo he and Maimone had posted to the Yelp profile of their contracting business, according to the complaint. And they matched his scarf to one he'd worn in a selfie posted to his Facebook account in which he celebrated catching a "monster" fish in the Potomac River one day after the riot.
Attorneys for Maimone and Vogel declined to comment. The couple have been released from custody after they each paid $10,000 in bond and agreed to "stay away from D.C.," court records show.
Other alleged insurrectionists ended up helping investigators even as they attempted to cover their tracks, FBI agents wrote in charging documents. One man entered the Capitol wearing a dark cowboy hat and a large respirator that covered all but his eyes and forehead. But he also took a selfie beneath a marble statue of the nation's seventh vice president, John C. Calhoun, a fixture of the large "crypt" room beneath the Capitol Rotunda. A tipster who received the photo forwarded it to the FBI, a criminal complaint said, along with a suggested name: Andrew Hatley.
Hatley denied participating in the attack, writing on Facebook: "It has come to my attention that there was someone who looks like me at the Capitol. I'd like to set the record straight. I don't have that kind of motivation for lost causes. I just don't care enough anymore, certainly not enough for all that."
But he allegedly left evidence to the contrary in the logs of a social media app, Life360, often used by family members to keep track of each other. When a tipster told FBI agents that Hatley had the app on his smartphone, they sent a search warrant to Life360 days after the attack. Investigators said in the complaint that they then plotted Hatley's travels on "an electronic map of Washington, D.C." based on the company's logs.
In the just-the-facts style of FBI documents, investigators alleged the evidence erased any doubts: "The data confirms that HATLEY's cellular telephone was at the U.S. Capitol Building during the events described above on January 6, 2021." Hatley's attorney and Life360 declined to comment.
In another case, an FBI agent wrote in a criminal affidavit that a "self-professed white supremacist" from Maryland, Bryan Betancur, had asked his probation officer for permission to leave the state on Jan. 6 to hand out Bibles in D.C. with an evangelical group. But Betancur's court-ordered ankle monitor gave him away, the affidavit claimed, by posting his minute-by-minute location — from Trump's rally at the White House Ellipse to the Capitol's steps — to a website investigators could track in real time. He was arrested on Jan. 17, nine days after he told his probation officer he believed the FBI was watching him.
Attorneys for Bissey and William Vogel declined to comment. Attorneys for Betancur and Bonet did not respond to requests for comment.
1 phone, 12,000 pages of evidence
The documents highlight just how much digital evidence an ordinary person sheds in everyday life: In one case, prosecutors said they gathered more than 12,000 pages of data from a suspect's phone using Cellebrite, a tool popular with law enforcement for its ability to penetrate locked phones and copy their contents. The search also recovered 2,600 pages of Facebook records and 800 cellphone photos and videos.
The FBI said it tracked down suspected rioters who had tried unsuccessfully to evade prosecution. In an affidavit supporting a search warrant application, an FBI agent said that a relative of Zachary Alam had told investigators he could be seen in video bashing some glass inside the Capitol with his helmet and that he was on the run with no intention of turning himself in. Agents got a D.C. judge to issue a "ping order" for his cellphone, which had been registered with T-Mobile under the name of Superman's alter ego, Clark Kent, the affidavit said. That ping order allegedly pinpointed Alam's location to Room 17 of the Penn Amish Motel in rural Pennsylvania. FBI agents arrested him there the next day.
Apple also gave investigators details of Alam's iCloud account, including his home address, log-in information and the registration dates for his iPhone 7 and MacBook Air, the affidavit said. The tech giant was cited in several cases where agents seized suspects' iPhones, but no document reviewed by The Post showed Apple providing detailed location data, as had Google and Facebook.
Others moved to cover their tracks far too late. After days of tweeting death threats to lawmakers and sharing Capitol selfies, saying he had "just wanted to incriminate myself a little lol," Garret Miller (no known relation to Brandon Miller) had voiced a hint of caution by writing a Facebook post saying that "it might be time for me to … be hard to locate," a criminal complaint states.
That same day, agents obtained a search warrant for his cellphone's location data, which showed that his phone was inside his Dallas home. When agents arrested him there on Inauguration Day, Miller was wearing a shirt with Trump's face on it that read, "I Was There, Washington D.C., January 6, 2021," according to a filing by prosecutors last month opposing Miller's release. Miller's attorneys did not respond to requests for comment.
Another suspected rioter, Damon Beckley, told Louisville TV station WDRB that he deleted his Facebook account and removed his phone's SIM card in hopes of evading the FBI. But agents said in a search warrant application that they were still able to match his face in cellphone videos and Capitol photos to his Kentucky driver's license. (Federal investigators in Kentucky and other states are legally authorized to view state Department of Motor Vehicles records, no subpoena required.)
Investigators also filed a 33-page search warrant with Facebook demanding virtually everything Beckley had done on the site dating back to Nov. 1: all messages, draft messages, posts, comments, photos, videos, audio recordings, video calls, "pokes," "likes," "tags," searches, location check-ins, privacy settings, session times and durations, calendar items, event postings (past and future), friend requests (approved and rejected), address books, friend lists and relationship status updates, as well as all dates, times, IP addresses, location information and other metadata linked to each item, plus any information he'd shared with the company, including his passwords, security questions, home address, phone number and any linked credit cards or bank accounts.
Beckley's attorney declined to comment. In a Facebook post cited in the warrant, Beckley defended his presence inside the Capitol by writing that he had been "shoved in by Antifa."
Outside facial recognition help
In a Facebook video captioned "Peacefully storming the Capital," a man could be seen shouting, "In the Capitol baby, yeah!" as he joined a mob pushing past broken glass and into the building's threshold, according to a criminal complaint. The FBI's Operational Technology Division in Quantico, Va., ran that image through the bureau's facial recognition search tool, which matched it to the California driver's license photo of Mark Simon, whom agents called a "known activist" from Huntington Beach. He was arrested in California in January. His attorney did not respond to requests for comment.
Investigators went beyond official databases as well, the documents say. An amateur "sedition hunter" tweeted that the same man seemed to appear in two videos blasting a chemical spray at officers outside the Capitol and later talking about the clash while wearing camouflage pants and a "Guns Save Lives" sticker inside the lobby of an Arlington hotel, according to a criminal complaint.
Agents said they pulled the hotel's booking reservations, then compared driver's license photos to the alleged rioter on the video, whom they identified as a Texas man named Daniel Ray Caldwell. In a detention hearing after Caldwell's arrest, the FBI agent testified that he also "used facial recognition technology to determine whether a picture of Defendant's face matched with any video on the Internet," and that the unidentified "software independently found a match" between Caldwell's photo and the hotel video, according to a magistrate judge's order last month.
The FBI declined to comment on its facial recognition techniques. Caldwell's attorney did not respond to requests for comment.
Some cases hinged on facial recognition tips submitted to the FBI by outside agencies. After the FBI published "be on the lookout" bulletins with suspects' photos, officials at the Harford County state's attorney's office in Maryland ran one of the images, of a man inside the Capitol with his mask sunk beneath his chin, through an unnamed piece of facial recognition software, according to a criminal complaint. The tool returned the face of Robert Reeder, smiling for a Maryland driver's license photo in a gray hoodie like the one the suspect had worn on Jan. 6.
An FBI agent said in the complaint that Reeder cooperated several days later by handing over a mix of photos and videos from his phone showing himself and others surging through the Capitol. Reeder's attorney declined to comment.
Increasingly pervasive use of facial recognition by local police forces also helped fuel the FBI's nationwide manhunt. After the FBI began asking for help by circulating bulletins with suspects' images, 12 detectives and crime analysts with the Miami Police Department began running the photos through Clearview AI, a facial recognition tool built on billions of social media and public images from around the Web.
Officers signed a contract with the tool's creators last year, hoping for a potential breakthrough: Their other facial recognition search only looks through official photos, such as jail mug shots. But Clearview has faced lawsuits from advocacy groups arguing its technology violates privacy rights, and Google and Facebook have demanded the company stop copying their photos into its searchable database.
The Miami police team has run 129 facial recognition searches through Clearview and sent 13 possible matches to FBI agents for further investigation, said Armando R. Aguilar, assistant chief of the department's Criminal Investigations Division, adding, "We were happy to help however we could."
Clearview AI's chief executive, Hoan Ton-That, declined to provide specifics but said in a statement to The Post that "it is gratifying that Clearview AI has been used to identify the Capitol rioters who attacked our great symbol of democracy."
A passport application and a bank video
Unlike many of the Capitol insurrectionists, Philip Grillo had not immediately given himself away: He wore a mask, did not live-stream himself committing crimes, and stormed the Capitol shouting, "Fight for Trump" while holding a cellphone registered in his mother's name.
But that did not stop the FBI, as agents alleged in a criminal complaint: After two tipsters called the bureau, saying they recognized Grillo on TV, agents trawling through Capitol surveillance camera footage spotted him leaping through a broken window and taking a selfie inside the Rotunda, his mask around his neck.
They compared his face on the video to a photo from Grillo's application for a passport in 2017, the complaint shows, and they matched his embroidered Knights of Columbus jacket with one spotted in a YouTube clip of a violent brawl.
The agents said in the complaint that they also used a Verizon search warrant to determine that Grillo's phone had been inside the Capitol, and they scanned license plate reader data from D.C. to New York, where he had been a Republican Party official in Queens: His Chevrolet Traverse had been spotted leaving New York City the night before and recorded near the Capitol at 2 a.m. the morning of the riot.
Later, photographers spotted Grillo leaving a federal court building in Brooklyn, using a hoodie to cover his face. His attorney declined to comment.
The FBI also has been aided by the online army of self-proclaimed "sedition hunters," like the one who helped identify Caldwell. They scoured the Web for clues to track down rioters and often tweeted their findings publicly in what amounted to a crowdsourced investigation of the Capitol attack. The citizen sleuths organized their pursuits with hashtags: One man, Clayton Mullins, a Kentucky car dealer whose alleged assault of a police officer was captured on YouTube video, was given the viral hashtag "#slickback" for the way he wore his hair.
From that video, a tipster pointed the FBI to Mullins's Kentucky driver's license photo, which allowed FBI investigators to figure out where he had a bank account, according to a criminal complaint. In February, an agent talked to a bank employee, who not only told them Mullins had been there a day before but queued up surveillance video of him talking to a teller, wearing no mask and with his dark hair pushed back in that signature slick.
Mullins, whose attorney declined to comment, was released from federal custody last month on the condition that he not leave his home in western Kentucky, court filings show. His detention will be enforced by a location-tracking GPS monitor.
Spencer Hsu, Matt Kiefer and Julie Tate contributed to this report.
Vermont Health Connect had 10 data breaches last winter
In mid-December, a Vermont Health Connect user was logging in when the names of two strangers popped up in the newly created account.
The individual, who was trying to sign up for health insurance, deleted the information that had suddenly appeared.
"It was super unsettling to think that someone is filing in my account with my information," the person, whose name is redacted in records, wrote in a complaint to the Department of Vermont Health Access. "Just seems like the whole thing needs a big overhaul."
It was one of 10 instances between November and February when Vermont Health Connect users reported logging to find someone else's information on their account.
The data breaches included names of other applicants and, in some cases, their children's names, birth dates, citizenship information, annual income, health care plans, and once, the last four digits of a Social Security number, according to nearly 900 pages of public records obtained by VTDigger. On Dec. 22, the department's staff shut down the site to try to diagnose the problem.
While officials say the glitches have been resolved, it's the most recent mishap for a system that has historically been plagued by security and technical issues. The breaches could be even more widespread: Administrators of Vermont Health Connect can't tell if other, similar breaches went unreported.
"We don't know what we don't know," said Jon Rajewski, a managing director at the cybersecurity response company Stroz Friedberg. Regardless of whether there are legal ramifications for the incidents, they should be taken "very seriously," he said.
"If my data was being stored on a website that was personal, — maybe it contains names or my Social Security number, like my status of insurance… — I would expect that website to secure it and keep it safe," he said.
"I wouldn't want someone else to access my personal information."
Andrea De La Bruere, executive director of the Agency of Human Services, called the data breaches "unfortunate." But she downplayed the severity of the issues. Between November and December, 75,000 people visited the Vermont Health Connect website for a total of 330,000 page views, she said. The 10 incidents? "It's a very uncommon thing to have happen," she said.
De La Bruere said the issue was fixed on Feb. 17, and users had reported no similar problems since. The information that was shared was not protected health information, she added, and the breaches didn't violate the Health Insurance Portability and Accountability Act, or HIPAA.
"No matter what the law says technically, whether it's HIPAA-related or just one's personal information, it's really concerning," said Health Care Advocate Mike Fisher.
The timing of the issue is less than ideal, he added. Thousands of Vermonters will be logging into Vermont Health Connect in the coming weeks to take advantage of discounts granted by the American Rescue Plan. "It's super important that people can access the system, and that it's safe and secure," Fisher said.
A 'major issue'
The issues first arose on Nov, 12, when at least two Vermonters logged in and found information about another user, according to records obtained by VTDigger.
Department of Vermont Health Access workers flagged it as a "major issue" for their boss, Kristine Fortier, a business application support specialist for the department.
Similar incidents also occurred on Nov. 17 and 18, and later on multiple days in December.
Department of Vermont Health Access staff members appeared alarmed at the issues, and IT staff escalated the tickets to "URGENT."
"YIKES," wrote a staff member Brittney Richardson. While the people affected were notified, the data breaches were never made public.
State workers pressed OptumInsights, a national health care tech company that hosts and manages Vermont Health Connect, for answers. The state has contracted with the company since 2014. It has paid about $11 million a year for the past four years for maintenance and operations, with more added in "discretionary funds."
Optum appeared unable to figure out the glitch. "It is hard to find root cause of issue," wrote Yogi Singh, service delivery manager for Optum on Dec. 10. Optum representatives referred comments on the issues to the state.
By Dec. 14, Grant Steffens, IT manager for the department, raised the alarm. "I'm concerned on the growing number of these reports," he wrote in an email to Optum.
The company halted the creation of new accounts on Dec, 14, and shut down the site entirely on Dec, 22 to install a temporary fix. "It's a very complex interplay of many many pieces of software on the back end," said Darin Prail, agency director of digital services. The complexity made it challenging to identify the problem, and to fix it without introducing any new issues, he said.
In spite of the fixes, a caller reported a similar incident on Jan. 13.
On Feb. 8, a mother logged in to find that she could see her daughter's information. When she logged into her daughter's account, the insurance information had been replaced by her own.
"Very weird," the mother wrote in an emailed complaint.
Optum completed a permanent fix on Feb. 17, according to Prail. Vermont Health Connect has not had a problem since, he said.
Prail said the state had reported the issues to the Centers for Medicaid and Medicare Services as required, and had undergone a regular audit in February that had no findings. The state "persistently pressured Optum to determine the root cause and correct the issue expeditiously but at the same time, cautiously, so as to not introduce additional issues/problems," he wrote in an email to VTDigger.
"We take reported issues like this very seriously," he said.
A history of glitches
The state's health exchange has been replete with problems, including significant security issues and privacy violations, since it was built in 2012 at a cost of $200 million.
The state fired its first contractor, CGI Technology Systems, in 2014. A subcontractor, Exeter, went out of business in 2015. Optum took over for CGI, and continued to provide maintenance and tech support for the system.
In 2018, when Vermont Health Connect was less than 6 years old, a report dubbed the exchange outdated and "obsolete."
Officials reported similar privacy breaches in 2013, when Vermonters saw other people's information.
An auditor's report in 2016 found a slew of cybersecurity flaws, and officials raised concerns again during a  2018 email breach.
It wasn't the first time that Vermont Health Connect users had been able to view other people's personal information. Three times since October 2019, individuals had logged in to see another individual's insurance documents. Prail attributed those incidents to human error, not to system glitch; a staff member uploaded documents to the wrong site, he said.
In spite of the issues, Prail said he and other state officials have been happy with Optum. After years of technical challenges with Vermont Health Connect, "Optum has really picked up the ball and improved it and been running it pretty well," he said.
Glitches are inevitable, he added, and Optum has addressed them quickly. "They took a really difficult-to-manage site and made it work pretty well," he said. "Optum is generally quite responsive to any issues we have."
"I find any privacy breach to be concerning," said Scott Carbee, chief information security officer for the state. He noted that the state uses "hundreds of software systems." "While the scope of the breaches can be mitigated, true prevention is a difficult task," he wrote in an email to VTDigger.
Optum spokesperson Gwen Moore Holliday referred comments to the state, but said the company was "honored" to work with Vermont Health Connect "to support the health care needs of Vermont residents."
Prail said the Agency of Human Services had no plans to halt its contract with the company. "I don't have a complaint about Optum," he said. "They took a really difficult-to-manage site and made it work pretty well."
Don't miss a thing. Sign up here to get VTDigger's weekly email on Vermont hospitals, health care trends, insurance and state health care policy.
Help us get halfway to our Spring Drive goal. When we reach 1,5000 members, we will unlock a $10,000 match, plus 1,500 Vermont kids get a new book!
Tenet Movie Download In Isaimini, Tenet Movie Download Trends on Google
Tenet Movie Download In Isaimini
People have started to search Tenet Movie Download In Isaimini, to stream the Tenet Movie for free. Well, Isaimini is a torrent website, so when you try downloading this movie, then you will have to come across a lot of risk factors. Torrent websites are those websites, which illegally leaks movies, series, on their website. People generally visit these sites to download and watch movies for free, which may lead to getting your device hacked! Yes. This literally means, you are giving access to the data which you have on your device. Most people unaware of the consequences, just go and download movies via these websites. But before doing so, one must know how risky it could be.
| | |
| --- | --- |
| Resolution | Size |
| 1080p | 700MB |
| 720p | 400MB |
| 480p | 300MB |
| 360p | 150MB |
| 240p | 250MB |
Is Tenet Movie Download In Isaimini Safe?
Isaimini is a Torrent Website and it is an illegal site that leaks the newly released movies online. So as said before, by accessing this website there are chances for your device to get hacked.So people are advised to avoid accessing these websites as it is illegal to download the movies from the torrent websites online. Even though it is available on the different resolutions and different sizes, accessing and downloading movies on these websites are illegal.
Downloading Tenet Movie in
In the field

Legal?

People keep searching Tenet on Isaimini, will lead them to the illicit websites and they will tend to face various circumstances in future. Making such searches and downloading movies online on Pirated websites is illegal. With the movie download, people are just getting crazy to watch the movie. The Movies in these websites are available in different resolutions and different sizes the details about the size and the Resolution of the Tenet Movie On Isaimini are available above.

Similarly, downloading movies from the Isaimini website is not safe. These websites leak movies and upload the latest content and this makes users download movies from these sites. However, doing piracy of the copyrighted content is illegal, and by visiting these sites and downloading movies from them, you are placing your devices at high risk, such that there are chances for your device to get hacked. With the movie download, people are just getting crazy to watch the movie. But, you must make sure that you watch movies in theatres or on official streaming platforms, and not on these illegal websites.
Is it right to download Tenet Movie from
In the field?
People have also been searching for Tenet on Isaimini, the torrent website that leaks movies, and it is not safe to use. These websites leak movies and upload the latest content and this makes users download movies from these sites. However, doing piracy of the copyrighted content is illegal, and by visiting these sites and downloading movies from them, you are placing your devices at high risk, such that there are chances for your device to get hacked. So, kindly avoid using these websites to stream movies and series. The Movies in these websites are available in different resolutions and different sizes.
Tenet Trailer
The Trailer of the most prominent Tenet, has been released. Did you fail to watch the Tenet Trailer? Don't worry here we have uploaded the video. Scroll down to know more.
Impact of Downloading Movies from Torrent Websites
Most people are unaware of the impact of downloading movies via Torrent Websites. By accessing Torrent websites and downloading movies in them, you are placing your device at high risk, giving it a chance to get hacked. Also, searching for these websites would also create complexity in your device, resulting in privacy threats too. By downloading movies via such websites, you give access to your device, where your files and other data which you have on your device can be acquired very easily. So, kindly make sure that you don't access these websites and keep your device data safe. Hope this article was useful for you!
About Isaimini 2021
Piracy sites like Isaimini have been affecting the box-office collection of movies across the world by providing the copyrighted content online for free download before the movies could even release. This leads to a decrease in the number of audiences that go to theatres to watch the latest films. Isaimini songs started to leak content, especially from the Tamil film industry, for a long time now.  The website users to download a huge collection of pirated movies for free. The latest Tamil movies and other South language movies such as Malayalam and Telugu will be available. These movies are uploaded as soon as they hit the theatres or sometimes before their release.
Isaimini in India
Doing Movie piracy is considered illegal in India, and many countries. The Indian government has banned such sites as Isaimini, 123movies, and TamilRockers. But the government's every effort has failed to stop film leakage on such websites. Isaimini's online website continues to gradually change its domain extension from.com to.uz to tackle the bans around the world and leaks a lot of movies.
Let's check which movie is added to the piracy list. The piracy websites are the one which illegally leaks the movies immediately after its official release.
Can I download songs on Isaimini?
This piracy website Isaimini has an extension where it leaks to users for free download of famous songs online. Tamil language songs are mainly leaked but the site also holds the popularity of providing users with Bollywood hits. The Isaimini has provided easy access for the user to download such hit tracks on their website.
What does Isaimini Tamil Movies Download provide?
Isaimini Tamil movies download piracy website provides a section to movie downloads specifically for mobile phones in lower qualities. There are a few popular TV shows like Game of Thrones available in this section, amongst others. Apart from Tamil movies, this notorious online portal gives its users access to a larger section of movies that are in English.  Isaimini Movie download allows visitors to search and download copyrighted material that is illegal with the help of magnet Isaimini links and torrent files, which facilitates peer-to-peer sharing. In India, ISPs were directed to obstruct Website illegal entry. Isaimini website continues operation by switching to a series of new web addresses. Isaimini songs provide Tamil HD Movies Download, Telugu HD Movies Download, Malayalam HD Movies download, Kannada HD Movies Download, Hindi HD Movies download links with subtitles.
Illegal websites come into the picture once any movies, web series are released. The illegal websites illegally leak the copyrighted content on their website. Some movies can be watched in the theatre because the theatre experience may make the movie even more interesting. But the Illegal websites do content piracy and leak movies. Because of illegal websites, there will be a huge loss in the film industry. The illegal website does the piracy of the copyrighted content and leaks the movies on its website. Doing piracy is illegal and illegal websites often leak movies, web series.
India – Isaimini
The Indian government has banned several piracy websites like Isaimini. But, the Indian government failed to stop the leak of movies on such websites. Isaimini online website keeps gradually changing its domain extension from .com to .uz and more and continues leaking a lot of movies. Isaimini has been leaking content in the name of Moviesda which is owned by the isaimini 2019 tamil movies site.
How soon does Isaimini release a new movie?
Isaimini the illegal website releases old as well as new movies on its website. When a new movie is released in the theatre, this illegal website does piracy the movie and uploads it on its website. Users can get the latest movie download links from Isaimini illegal website very quickly once the latest movie is released. Streaming or downloading movies from illegal websites like Isaimini, FMovies, Filmywap is a crime. So we suggest not to watch or download movies from these kinds of illegal websites.
Does Isaimini provide songs download?
This piracy site has an extension where it leaks to users for free download of popular songs online. Tamil language songs are mostly leaked, but the site also carries the reputation of providing users with Bollywood hits. The portal has made it easy for the users to access these hit tracks to their website.
How to Download Isaimini App?
If you don't feel comfortable downloading a movie from your desktop using Isaimini App, it has another option to do so. In addition to the Isaimini com website, the site's developers have released their app, which is no longer available on the Google Play Store. Isaimini or Movie Rulz is a free film that downloads an Isaimini app that serves millions. Isaimini App is user friendly when it comes to its designing component. It's gorgeously separated in all groups. When Isaimini comes to streaming or uploading Tamil, Telugu, Malayalam, Hindi and English movies, web series, TV shows, desi drama or documentaries, Isaimini is said to be the undisputed rulers.
Isaimini app is available for Smart TV, PC, Android, and iOS, according to reports, so you can enjoy it on the preferred medium. It should be noted that Movie rulz App can not be downloaded from an official source such as the Google Play Store before it is legal. So, you can download the application from your phones using third-party sources such as Hindi Links 4u.
Be sure to use Wifi when using this Isaimini app, because it consumes a lot of internet data. Isaimini is a free film app that allows you to watch content without spending data and so you don't have those irritating cuts that happen when the link speed isn't very good.
Is Isaimini safe to download or stream movies online?
As we all know, it is illegal to browse pirated sites. So there is no way to assure that Hdmoviesplus is safe. First of all this site is illegal, so that in many criminal cases we can get stuck. The government has confirmed that it will prosecute and jail for 6 months if anyone is found when surfing the pirated web. In addition, these sites' servers are fully embedded with viruses and malware that can completely destroy your device system interface, or may also hack your device. When watching movies on sites like Isaimini there are other things to worry about. Sites like fmovies, 0123movies, Isaimini earn money by posting advertisements on their sites. These ads, popups, and redirects can take you to sites that contain malware, malware, adware, and viruses of various kinds.
How Isaimini has become so popular?
You may have visited hundreds of free download movies websites, but have you ever visited Isaimini com? It could be an unauthorized platform, but it never loses the trust of millions of users. The reason it got very popular among the masses is that it provides all the movies in different formats ranging from 360p, 420p, 780p, and 1080p. According to the memory space you have left on your computer, you can choose to download the file. The website shows how much size it takes to get it downloaded in a specific format. If you are downloading a movie from Isaimini com, it is highly recommended to opt for the 420p or 300 MB size option.
Isaimini website is very well built and has options for accessing any and all categories of downloading all the movies. Searching for Tamil Dubbed Movies, Hollywood Movies, Bollywood Movies, Isaimini HD Movies, and more, you will find no difficulty.
Is it Illegal to watch or download movies, web-series, TV Serials, OTT Movies, OTT web-series online from Isaimini?
Isaimini is a website publishing pirated movies, TV serials, web-series, OTT original web series, OTT original movies. Since it is pirated content, the law prohibits a person from visiting such websites. Each country has its own control mechanism to avoid such websites from loading in their countries. If we visit such websites through illegal means, then it is considered an offence. Each country has its own laws and punishments for people watching copyrighted work on pirated sites. In most countries, a heavy fine is imposed for users watching copyrighted content from the pirated website. Despite the heavy fine, some country has laws that can even arrest a person for watching illegal/prohibited content online. So, please read the cyber law in your region and try to stay safe.
Tenet Movie Download Related Searches
Deciphering the Gaps: Health Officer, Latinx Providers Talk COVID Disparities | Lost Coast Outpost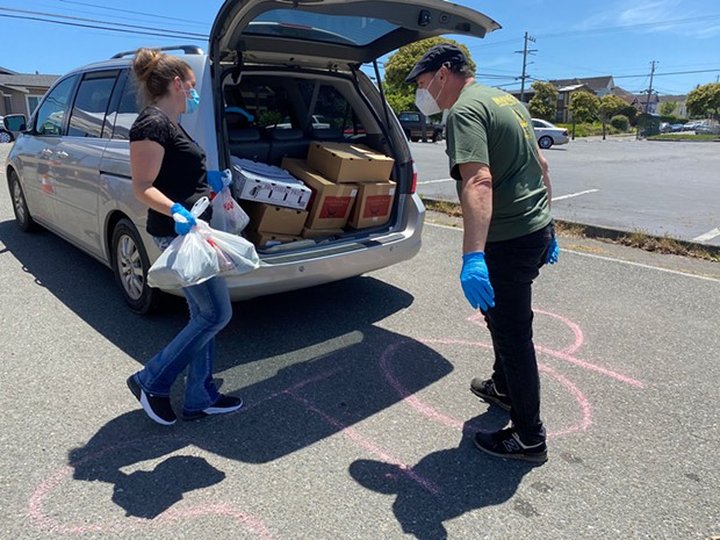 ###
In
an effort to address persistent disparities in COVID-19's impacts
on the local Latinx community, Humboldt County Public Health Officer
Ian Hoffman recently met with LatinoNet, a network of service
providers like Open Door Community Health Clinics, Paso a Paso,
Promotores, the Humboldt County Office of Education and Public Health
that are dedicated to advocating for a healthier Latinx community in
Humboldt County.
The
meeting, Hoffman's first public discussion with the providers,
focused on what can be done to address the disparities — which
exist both in COVID-19 case rates and vaccination efforts and mirror
statewide and national trends — in the county's Latinx
population.
In
July, Humboldt County's COVID-19 dashboard highlighted the
disproportionate COVID-19 case rates in the local Latinx and Hispanic
communities, noting they accounted for 22 percent of COVID-19 cases
while only making up 12 percent of the population. The disparity has
only grown since and as of April 9, Humboldt County Latinx residents
made up 25 percent of positive COVID-19 cases to date.
County
vaccine data, meanwhile, has seen a similar trend, with Latinx county
residents falling behind on receiving their COVID-19 shots. According
to the Public Health dashboard, only about 10 percent of Humboldt's
Latinx and Hispanic population are fully vaccinated, compared to 19
percent of the general population.
"We
know that there is a disproportionate effect of COVID-19 in this
community and that's why, from our standpoint in Public Health, and
also personally, as a physician taking care of this community for a
long time, it's important that we address this," Hoffman said.
Lara
Weiss, a Public Health deputy branch director who also attended
Friday's meeting, said LatinoNet invited Hoffman to speak with the
group and offer an update on the pandemic and Public Health's
efforts to provide equitable vaccine clinics. But Hoffman said the
meeting was also an opportunity for him to hear from the providers
about what barriers and gaps in care and outreach they were seeing.
Hoffman
began his presentation talking about his background working with
different Latinx communities in Santa Rosa and the Bay Area with
organizations like La Clinica de la Raza in Oakland and Kaiser
Permanente in San Francisco. He said he learned to give culturally
sensitive care to members of the Latinx, Spanish-speaking community,
which he said would transfer into a better understanding of how
Public Health approaches culturally competent health policies.
Hoffman
talked about Public Health's rollout of COVID-19 vaccine clinics,
acknowledging the signup process has been confusing at times, with a
shortfall of vaccine doses, exceedingly high demand and eligibility
limitations. But Hoffman said Public Health's goal is to ensure
vaccine equitability among those in the Latinx community and
guarantee that any Latinx resident seeking a COVID-19 vaccine feels
comfortable and confident before, during and after their appointment.
"We've
taken some steps at Public Health to make sure that when a
Spanish-speaking person needs a vaccine, that they feel comfortable
and confident that their needs will be met and, most importantly,
[provide] Spanish-language information," Hoffman said.
Public
Health is working on a few new interventions, including sponsoring
California Department of Public Health's "Let's Get to
ImmUnity" integrated media campaign with both English and Spanish
ads on GFN channel 3, as well as planned mass vaccination
events in more rural areas of the county with the help from Open
Door.
And
now that eligibility is open to all residents age 16 and older,
Hoffman emphasized the importance of organizations serving the Latinx
community helping to spread information on the vaccine rollout and
the switch to the state's My Turn website (www.myturn.ca.gov). But
the message Hoffman kept repeating was that the county's Joint
Information Center (441-5000) is standing by and ready to take any
questions, including those in Spanish, about the vaccine and
vaccination clinics.
During
the meeting, however, it became clear there may be a disconnect
between county Public Health and service providers looking to direct
clients and patients to accurate information about COVID-19 and
vaccines in Spanish.
"I
continue to hear that there's not clear and correct information in
Spanish that people know where to access," LatinoNet board member
Michelle Postman said, alluding to a survey by Jorge Matias, another
LatinoNet board member, that found most Spanish-speaking local
residents didn't know where to go for accurate COVID-19
information. "I feel like we try and we don't think that we're
doing that but we don't know where the gap is, and I also know that
Public Health is really stretched, there's only so much we can do,
and so I'm just curious if there's one thing, one magical thing
that can happen. Would it be like showcasing Latin[x] leaders in the
community on commercials like, 'Hey I've got my shot and this is
working,' or would it be to have a website? What would be the
magical thing that you might spend time on to make things better if
we had the capacity?"
Postman's
comments led to a discussion about the best way to get information to
the Spanish-speaking Latinx community, prompting Hoffman to stress
that the JIC is dedicated to putting out a clear, conscious message
in English and Spanish.
"All
of the materials on [the JIC website, social media pages] have been
vetted by Spanish speakers," he said. "They're scientifically
accurate. They try to meet the cultural sensitivity that we talked
about, as well. I would say that if we're going to put anything out
there, that's the central message."
Hoffman
urged the groups at the meeting to use the resources on the Humboldt
Health alert website and promoted by the Joint Information Center and
push them out to the Spanish-speaking community. And if there's one
phone number the groups get to their clients in the coming weeks, he
said it should be the JIC's: 441-5000.
In
an email sent to the Journal,
Matias, in his
capacity as a LatinoNet board member, said his survey found most
Latinx and Hispanic residents didn't feel they had clear and
correct information in Spanish about who can and can't obtain the
COVID-19 vaccine and that they felt they didn't have a specified
place to call to find more information in their language. Many,
Matias said, didn't feel had enough information about how effective
vaccines are.
Many
people, Matias added, are afraid of costs, side effects and needing
more medical interventions due to possible side effects, while others
worry they aren't eligible to receive the vaccine because of their
documentation status. But Hoffman confirmed during the meeting that
the only documentation those seeking a vaccine will need is any type
of form with a name that matches the name on the appointment or a
parental consent form for those 16 and 17 years old.
These,
Hoffman added, are the types of questions that could be answered by
the JIC.
The
county JIC has been actively translating information into Spanish,
including uploading social media posts in Spanish, but it seems they
have yet to amplify those messages to community providers and
advocacy groups in an effort to get that information to community
members who may not follow county social media accounts or can't
navigate the county's website.
Matias
also told the Journalthat there's a lot of information that spreads through social media
that confuses Latinx and Hispanic residents, including misinformation
and conspiracy theories, which was addressed during the meeting
between LatinoNet and Hoffman.
If
Public Health hears of any misinformation or any disinformation
spreading throughout the community, Hoffman said it would address it
and correct it immediately. But he also cautioned there's a balance
between correcting and amplifying.     
Hoffman
then asked attendees about the types of misinformation they were
hearing and someone mentioned a conspiracy theory about the COVID-19
vaccine causing future fertility issues.
"That's
one of the biggest pieces of misinformation that's got a stronghold
in a lot of communities," Hoffman said. "There's absolutely no
evidence that this vaccine has any effect on fertility."
Nationwide,
there have been reports of vaccine hesitancy in communities of color
because of historical acts of genocide in healthcare settings, which
was also mentioned by attendee Maria Ortega.
"I
feel like all of these organizations and clinics and community
organizations have a responsibility to be sensitive about that
(fertility) issue and not dismiss anybody, because they're valid
concerns, especially historically and worldwide there's been actual
efforts to change communities of color and their population impacts,"
Ortega said. "Just be mindful about where they're coming
from."
Hoffman
agreed with Ortega about being mindful and understanding of where
those concerns take root, noting the importance of recognizing the
impact of historical events and communities' lived experiences in
providing culturally sensitive care.
"These
are difficult things to navigate exactly, and I think if those are
the barriers that we're really seeing out there, they need to be
addressed, obviously," Hoffman said. "But I'm not sure at this
point exactly what all the barriers are … My hope is that, mostly,
that gap is because of eligibility and lack of vaccine and that, as
we open it up more broadly like we are doing right now, and we have
that language ability … that we get those messages out there."
The
reasons for the gaps in vaccine administration and infection rates
may become more clear as the county moves into the expanded phase of
its vaccination rollout but, presently, Hoffman urged providers and
their clients and patients to look to the JIC for Spanish-language
information about the COVID-19 virus and vaccines.
"Thank
you so much for inviting me and talking with me," Hoffman said in
Spanish, wrapping up the meeting. "I hope that we can do this again
soon."
###
Iridian
Casarez (she/her) is a staff writer with the Journal.
Reach her at 442-1400, extension 317, or
iridian@northcoastjournal.com.
Follow her on Twitter @IridianCasarez.
The
Community Voices Coalition is a project funded by Humboldt Area
Foundation and Wild Rivers Community Foundation to support local
journalism. This story was produced by the North
Coast Journal
newsroom
with full editorial independence and control.