Adamis Pharmaceuticals Announces 2020 Financial Results and Business Update
Phase 2/3 clinical trial for Tempol for the prevention of hospitalizations in patients with COVID-19 expected to initiate in the second quarter of 2021
Management to host webcast/conference call today at 2 p.m. PDT / 5 p.m. EDT
SAN DIEGO, April 15, 2021 (GLOBE NEWSWIRE) — Adamis Pharmaceuticals Corporation (NASDAQ: ADMP), a biopharmaceutical company developing and commercializing specialty products for respiratory disease, allergy and opioid overdose, today announced financial results for the year ended December 31, 2020 and provided a business update.
"Adamis made significant advancements over the past year and that momentum has carried over into 2021," stated Dennis J. Carlo, Ph.D., President and Chief Executive Officer of Adamis Pharmaceuticals. "We completed the transition of SYMJEPI to our new commercial partner, US WorldMeds, and we look forward to its continued market penetration and sales growth in 2021. As we announced earlier this week, we recently met with the FDA to discuss the regulatory path forward for ZIMHI in the treatment of opioid overdose, and we intend to resubmit our NDA to the FDA. We also intend to commence our Phase 2/3 clinical trial for Tempol in the second quarter of this year, to evaluate the use of Tempol for the prevention of hospitalization of patients with COVID-19. Earlier this year, we completed an underwritten public offering that raised net proceeds of approximately $48.6 million, which provides the financial flexibility we need to move our programs forward. Adamis has an opportunity to reach several meaningful inflection points that could make 2021 a transformative year for the company."
Product and Pipeline Updates and Other Corporate Developments
SYMJEPI (epinephrine) Injection
In October 2020, the SYMJEPI product line, for use in the emergency treatment of acute allergic reactions, completed its transition to a new commercial partner, US WorldMeds.
In January 2021, the SYMJEPI products became available through the Walgreens Prescription Savings Club. The products are being offered at a discounted price of $99.99 per two-pack, which the company believes is the lowest price for an epinephrine device in the U.S.
ZIMHI (naloxone) Injection
Adamis submitted responses to the FDA to address the deficiencies identified in a complete response letter (CRL) received in November. Adamis recently met with the FDA to discuss the responses. After the meeting, and based on discussions with the agency, Adamis expects to resubmit the Naloxone NDA within the next 45 days.
Recently, the U.S. Patent and Trademark Office allowed one of Adamis' patent applications relating to ZIMHI. The claims allowed describe a naloxone composition at a dose greater than or equal to five milligrams configured for administration as an injection.
Tempol
In June 2020, Adamis entered into an exclusive worldwide license for a novel patented compound, Tempol, for the treatment of all respiratory diseases including asthma, respiratory syncytial virus, influenza and COVID-19. Additionally, the license also includes the use of Tempol for reducing radiation dermatitis in patients undergoing treatment for cancer.
In February 2021, the company announced results from a study in collaboration with Stanford University demonstrated that Tempol inhibited the release of multiple cytokines from activated immune cells of COVID-19 patients, which may be a unique mechanism of action for the agent. In-vivo preclinical data from a hamster virus challenge model has shown an attenuation of the lung pathology and more rapid healing in animals treated with Tempol. This animal model has been used successfully to test vaccines and monoclonal antibodies against COVID-19. These results further support the clinical program of testing Tempol in early COVID.
The company's IND relating to a protocol for a clinical trial of Tempol in COVID-19 patients received FDA clearance in January 2021. Adamis expects to begin the Phase 2/3 trial during the second quarter of 2021 to examine the effects of Tempol on preventing hospitalization in subjects with COVID-19 infection.
Drug Outsourcing Facility
In January, the company announced that it had entered into a non-binding letter of intent with a potential buyer for the sale of substantially all of the assets of its US Compounding, Inc. (USC) registered outsourcing facility subsidiary. Under the terms of the LOI, the buyer would acquire substantially all of the assets of USC, in exchange for a total gross consideration that could range from approximately $10-$20 million, before transaction fees and expenses and other potential post-closing adjustments. Any definitive agreement would be subject to approval by the respective parties, including approval by the board of directors of Adamis, and would likely include customary provisions, including representations and warranties of Adamis and USC, restrictive covenants and indemnification provisions.
2020 Financial Results
Total revenues for the year ended December 31, 2020 and 2019 were $16.5 million and $22.1 million, respectively. The total revenue decrease was primarily attributable to a decline in sales of products by USC due to restrictions and limitations on outpatient surgery and other medical procedures caused by the COVID-19 pandemic, and related impacts of the pandemic on sales and marketing efforts.
Selling, general and administrative expenses for the years ending December 31, 2020 and 2019 were approximately $30.6 million and $25.3 million, respectively. The increase was primarily due to the $7.9 million contingent liability related to the Nephron litigation, offset by the decreases in selling expenses at USC.
Research and development expenses were approximately $8.3 million and $10.4 million for the years ended December 31, 2020 and 2019, respectively. The decrease was primarily due to a decrease in development expense for the company's pipeline candidates.
Cash and equivalents at the end of the year was approximately $6.9 million. In January and February 2021, the company received approximately $5.9 million and $48.6 million from the exercise of warrants and an equity financing transaction, respectively.
Targeted Potential Milestones
Resubmit the ZIMHI NDA to FDA within the next 45 days
Start of Phase 2/3 clinical trial of Tempol in COVID-19 patients in the second quarter of 2021
Progress from non-binding term sheet to executed purchase agreement for the sale of USC outsourcing division in the second half of 2021
On-going market penetration and increasing sales of SYMJEPI in the U.S. throughout 2021
Approval and commercial launch of ZIMHI
Conference Call
Adamis will host a conference call and live webcast today, April 15, 2021 at 2 p.m. PDT (5 p.m. EDT) to discuss its financial and operating results for the fourth quarter 2020 and year ended December 31, 2020, as well as provide an update on business developments and activities.
U.S. Dial-in (Toll Free): 1-877-423-9813
TOLL/International Dial-In: 1-201-689-8573
Conference ID: 13718949
Webcast: http://public.viavid.com/index.php?id=144486
If you are unable to participate in the live call, a replay will be available shortly after the live event. To listen to the replay please visit the events page of the Adamis investor relations section of the company website at http://ir.adamispharmaceuticals.com/presentations.
About Adamis Pharmaceuticals
Adamis Pharmaceuticals Corporation is a specialty biopharmaceutical company primarily focused on developing and commercializing products in various therapeutic areas, including allergy, opioid overdose, respiratory and inflammatory disease. The company's SYMJEPI (epinephrine) Injection products are approved by the FDA for use in the emergency treatment of acute allergic reactions, including anaphylaxis. Adamis' naloxone injection product candidate, ZIMHI, for the treatment of opioid overdose, is currently under FDA review. Adamis is developing additional products, including treatments for acute respiratory diseases, such as COVID-19, influenza, asthma, and COPD. The company's subsidiary, US Compounding Inc., compounds sterile prescription drugs, and certain nonsterile drugs for human and veterinary use by hospitals, clinics, surgery centers, and vet clinics throughout most of the United States. For additional information about Adamis Pharmaceuticals, please visit www.adamispharmaceuticals.com.
Adamis Forward Looking Statements
This press release contains forward-looking statements within the meaning of the Private Securities Litigation Reform Act of 1995. Such forward-looking statements include those that express plans, anticipation, intent, contingencies, goals, targets or beliefs or that otherwise are not statements of historical fact. These statements relate to future events or future results of operations, including, but not limited to the following statements: the company's beliefs concerning its ability to satisfactorily respond to the matters raised in the FDA's Complete Response Letter (CRL) relating to the company's New Drug Application (NDA) for the ZIMHI product, the results of the company's Type A meeting with the FDA regarding the ZIMHI NDA, and the company's ability to prepare and resubmit the ZIMHI NDA to the FDA within the time period anticipated by the company, and whether the FDA will accept a resubmitted NDA for review; the company's beliefs concerning the results of any future studies or clinical trials that the company may conduct relating to Tempol, ZIMHI or its other products or product candidates; the company's beliefs concerning the anticipated timing of commencement of clinical studies relating to Tempol; the company's beliefs concerning anticipated commencement and completion dates for clinical trials; the company's beliefs concerning its ability to commercialize its products and product candidates; the company's beliefs concerning the ability of its product candidates to compete successfully in the market; the company's beliefs concerning the safety and effectiveness of SYMJEPI, ZIMHI or its other products and product candidates; statements about strategies, objectives and our future goals and achievements; future financial results of the company and its subsidiaries; future development and regulatory actions concerning the company's product candidates; expectations and goals for future growth; guidance regarding future periods; the outcome of the transactions contemplated by the non-binding letter of intent relating to USC; and other statements concerning our future operations and activities. Statements in this press release concerning future events depend on several factors beyond the company's control, including the absence of unexpected developments or delays, market conditions, and the regulatory approval process, and are only predictions and involve known and unknown risks, uncertainties and other factors which may cause Adamis' actual results to be materially different from these forward-looking statements. There can be no assurances concerning the results of the company's Type A meeting with the FDA regarding the company's NDA relating to ZIMHI, the timing of any resubmission of the NDA, or that the company will be able to successfully take any actions or develop any additional information that the FDA may require in connection with its review of any resubmitted NDA for ZIMHI. The FDA may require additional studies, or other actions, data or information, relating to the ZIMHI NDA. There can be no assurances that the FDA will regarding the company's responses to the matters raised in the ZIMHI CRL as satisfactory, concerning the timing or costs of any additional actions that may be required in connection with any resubmission of the NDA, concerning the timing of any resubmission of the ZIMHI NDA, that the FDA will approve any resubmitted NDA relating to our ZIMHI product, that the company will be successful in any formal dispute resolution appeal process with the FDA, or that the product will be able to compete successfully in the market if approved and launched. We may not achieve one or more of the target future milestones described in the press release either within the anticipated time periods or at all. In addition, forward-looking statements concerning our anticipated future activities assume that we have sufficient funding to support such activities and continue our operations and planned activities. As discussed in our filings with the Securities and Exchange Commission, we may require additional funding, and there are no assurances that such funding will be available if required. Failure to timely obtain required funding would adversely affect us and could require us to materially reduce or suspend operations or one or more clinical trials or other product development activities, or delay or prevent our ability to realize the results contemplated by such forward looking statements. In addition, we cannot assess the impact of each factor on our business or the extent to which any factor, or combination of factors, may cause actual results to differ materially from those contained in any forward-looking statements. You should not place undue reliance on any forward-looking statements. Further, any forward-looking statement speaks only as of the date on which it is made, and except as may be required by applicable law, we undertake no obligation to update or release publicly the results of any revisions to these forward-looking statements or to reflect events or circumstances arising after the date of this press release. Certain of these risks, uncertainties, and other factors are described in greater detail in Adamis' filings from time to time with the SEC, including its annual report on Form 10-K for the year ended December 31, 2020, and our subsequent filings with the SEC, which Adamis strongly urges you to read and consider, all of which are available free of charge on the SEC's web site at http://www.sec.gov. Except to the extent required by law, any forward-looking statements in this press release speak only as the date of this press release, and Adamis expressly disclaims any obligation to update any forward-looking statements.
Contact:
Investor Relations at
Adamis Pharmaceuticals Corporation
(858) 997-2400 option 3
IR@adamispharma.com
Radius Health Business Update
TYMLOS® new patient adds in April: modest growth vs. previous 4-month trailing averages

~67% of new patients in April were initiated by a fracture focused bone health account

Meaningful FDA guidance on generic peptide requirements published on May 19, 2021

Anticipate abaloparatide depot formulation technical development work to commence 2H, 2021

RAD011 Type C meeting with the FDA on Prader Willi Syndrome ("PWS") the week of June 14
BOSTON, June 02, 2021 (GLOBE NEWSWIRE) — Radius Health, Inc. ("Radius" or the "Company") (NASDAQ: RDUS), provided a business update covering continued progress for the Company. Additional business updates will be provided as progress is achieved.
ABALOPARATIDE ASSET
U.S. TYMLOS Commercial Performance:
TYMLOS added ~1,650 new patients in April; 1% growth vs. trailing 4-month average

New patients: defined as those who have been prescribed TYMLOS and received their first dose

~67% of new patients in April were initiated by a fracture focused bone health account

Added 45 new fracture / bone health focused prescribers during the month of April
Life Cycle:
ATOM (Male) Phase 3 pivotal study on schedule for readout: 2H, 2021

wearABLe (Transdermal System) Phase 3 pivotal study on schedule for readout: 2H, 2021

Anticipate abaloparatide depot formulation technical development work to commence 2H, 2021
Geographic Footprint:
Europe: re-submission expected for abaloparatide SC to EMA in 2H, 2021

Canada: abaloparatide SC submission – by our partner – expected in January, 2022

Japan: 'planning discussions' with PMDA, a precursor to potential abaloparatide-TD agreement with Teijin

Rest of world: multiple discussions ongoing with variety of counterparties
Intellectual Property Portfolio Advancement:
Three U.S. patents are presently listed in the Orange Book for TYMLOS: U.S. Patent No. 7,803,770 which expires on April 28, 2031 and U.S. Patent Nos. 8,148,333 and 8,748,382 which each expire on October 30, 2027

A fourth U.S. patent, U.S. Patent No. 10,996,208 directed to certain methods of analyzing abaloparatide to detect and quantify presence of beta Asp10, was issued on May 4, 2021 and will be added to the Orange book listing shortly; this patent expires on April 30, 2038

A new Japanese patent covering the abaloparatide transdermal system and its use in treating osteoporosis was granted in April, 2021 and will expire October 8, 2036
FDA Guidance on Synthetic Peptides:
On May 19, 2021 the FDA published updated guidance and requirements for synthetic peptides and what would be required in any generic filings and advancement. Radius views this new guidance as meaningful in assessing the probability of a generic synthetic peptide being filed and gaining market entry.
In sum, the Company views these newly communicated FDA requirements as making it significantly more challenging to advance and develop a generic version of abaloparatide.
The key components of the new FDA guidelines include:
Recombinantly sourced peptides cannot be approved in an ANDA and must be submitted in a 505(b)(2) NDA

Explicit references to the potential for significant consequences if anti-drug antibodies cross-react against endogenous peptides

New impurities must be within the FDA's threshold; if greater, must be submitted as a 505(b)(2)

Explicit expectation: ANDA with new impurity must evaluate immunogenicity risks prior to filing
RAD011 ASSET
FDA Type C meeting for PWS will take place the week of June 14

Written minutes from the FDA meeting expected by the end of July

Post FDA discussion, expectation is to initiate a pivotal PWS trial before year end

Additional orphan indications being assessed in parallel – decisions and clarity in 2H, 2021

Multiple Advisory Board meetings completed: U.S., UK, EU for PWS plus a Psychiatry meeting

Internal team formed: clinical, pharm. science, regulatory, bio-stats, CMC, global franchise

External team established: manufacturing & supply chain, development, regulatory, advocacy
About Radius
Radius is a commercialized biopharmaceutical company committed to serving patients with unmet medical needs in endocrinology and other therapeutic areas. Radius' lead product, TYMLOS® (abaloparatide) injection, was approved by the U.S. Food and Drug Administration for the treatment of postmenopausal women with osteoporosis at high risk for fracture. The Radius clinical pipeline includes investigational abaloparatide injection for potential use in the treatment of men with osteoporosis; an investigational abaloparatide transdermal system for potential use in the treatment of postmenopausal women with osteoporosis; the investigational drug, elacestrant (RAD1901), for potential use in the treatment of hormone-receptor positive breast cancer out-licensed to Menarini Group; and the investigational drug RAD011, a synthetic cannabidiol oral solution with potential utilization in multiple endocrine and metabolic orphan diseases, initially targeting Prader-Willi syndrome.
About TYMLOS (abaloparatide) injection
TYMLOS (abaloparatide) injection was approved by the U.S. Food and Drug Administration for the treatment of postmenopausal women with osteoporosis at high risk for fracture defined as history of osteoporotic fracture, multiple risk factors for fracture, or patients who have failed or are intolerant to other available osteoporosis therapy.
About ATOM Phase 3 Study
The ATOM Phase 3 study is a randomized, double-blind, placebo-controlled study to assess efficacy and safety of abaloparatide injection in 228 men with osteoporosis. The primary endpoint is change in lumbar spine BMD at 12 months compared with placebo, and if successful, will form the basis of a supplemental NDA seeking to expand the use of TYMLOS to treat men with osteoporosis at high risk for fracture.
About the Abaloparatide Transdermal System and wearABLe Phase 3 Study
The abaloparatide transdermal system was developed in a collaboration between Radius and Kindeva Drug Delivery ("Kindeva") (formerly 3M Drug Delivery Systems) with the application of Kindeva's innovative microstructured transdermal system technology. The Phase 3 wearABLe study is the first pivotal study to evaluate treatment using a novel non-injectable delivery of an anabolic therapy. The wearABLe study is a pivotal, randomized, open label, active-controlled, bone mineral density ("BMD") non-inferiority bridging study that will evaluate the efficacy and safety of abaloparatide transdermal system versus TYMLOS (abaloparatide) injection in approximately 500 patients with postmenopausal osteoporosis at high risk for fracture. The primary endpoint of the study is the percentage change in lumbar spine BMD at 12 months.
About Elacestrant (RAD1901) and EMERALD Phase 3 Study
Elacestrant is a selective estrogen receptor degrader (SERD), out-licensed to Menarini Group, which is being evaluated for potential use as a once daily oral treatment in patients with ER+/ HER2- advanced breast cancer. Studies completed to date indicate that the compound has the potential for use as a single agent or in combination with other therapies for the treatment of breast cancer. The EMERALD Phase 3 trial is a randomized, open label, active-controlled study evaluating elacestrant as second- or third-line monotherapy in ER+/HER2- advanced/metastatic breast cancer patients. The study has enrolled 466 patients who have received prior treatment with one or two lines of endocrine therapy, including a cyclin-dependent kinase (CDK) 4/6 inhibitor. Patients in the study were randomized to receive either elacestrant or the investigator's choice of an approved hormonal agent. The primary endpoint of the study is progression-free survival (PFS) in the overall patient population and in patients with estrogen receptor 1 gene (ESR1) mutations. Secondary endpoints include evaluation of overall survival (OS), objective response rate (ORR), and duration of response (DOR).
About RAD011
Investigational drug RAD011 is a pharmaceutical-grade synthetic cannabidiol oral solution, manufactured utilizing traditional pharmaceutical manufacturing processes. The product has purity specifications that meet standardized regulatory and quality control requirements and, compared to the process of developing a plant-derived product, the synthetic manufacturing process usually enables increased consistency and greater precision in the product supply. RAD011 has been assessed in over 150 patients across multiple indications and has potential utilization in multiple endocrine and metabolic orphan diseases. Radius is initially targeting Prader-Willi syndrome (PWS) and anticipates initiating a pivotal Phase 2/3 study for patients with PWS in the second half of 2021 pending regulatory discussion with the U.S. Food and Drug Administration (FDA).
Forward-Looking Statements
This press release contains forward-looking statements within the meaning of the Private Securities Litigation Reform Act of 1995. All statements contained in this press release that do not relate to matters of historical fact should be considered forward-looking statements, including without limitation statements regarding our expectations regarding continued commercialization of TYMLOS in the U.S.; our expectations regarding our clinical trials, studies and other regulatory initiatives, including our wearABLe and ATOM Phase 3 clinical trials; and the progress in the development of our product candidates, including RAD011.
These forward-looking statements are based on management's current expectations. These statements are neither promises nor guarantees, but involve known and unknown risks, uncertainties and other important factors that may cause our actual results, performance or achievements to be materially different from any future results, performance or achievements expressed or implied by the forward-looking statements, including, but not limited to, the following: the adverse impact the ongoing COVID-19 pandemic is having and is expected to continue to have on our business, financial condition and results of operations, including our commercial operations and sales, clinical trials, preclinical studies, and employees; quarterly fluctuation in our financial results; our dependence on the success of TYMLOS, and our inability to ensure that TYMLOS will obtain regulatory approval outside the U.S. or be successfully commercialized in any market in which it is approved, including as a result of risk related to coverage, pricing and reimbursement; risks related to competitive products; risks related to our ability to successfully enter into collaboration, partnership, license or similar agreements; risks related to clinical trials, including our reliance on third parties to conduct key portions of our clinical trials and uncertainty that the results of those trials will support our product candidate claims; the risk that adverse side effects will be identified during the development of our product candidates or during commercialization, if approved; risks related to manufacturing, supply and distribution; and the risk of litigation or other challenges regarding our intellectual property rights. These and other important risks and uncertainties discussed in our filings with the Securities and Exchange Commission, or SEC, including under the caption "Risk Factors" in our Annual Report on Form 10-K for the year ending December 31, 2020 and subsequent filings with the SEC, could cause actual results to differ materially from those indicated by the forward-looking statements made in this press release. Any such forward-looking statements represent management's estimates as of the date of this press release. While we may elect to update such forward-looking statements at some point in the future, we disclaim any obligation to do so, even if subsequent events cause our views to change. These forward-looking statements should not be relied upon as representing our views as of any date subsequent to the date of this press release.
Investor & Media Relations Contact:
Ethan Holdaway
Email: investor-relations@radiuspharm.com
Phone: (617) 583-2017
Central Maine business briefs: UMA vice president receives award
Jonathan Henry, University of Maine at Augusta vice president of enrollment management and marketing, received the Martin Gallant Distinguished Counseling Professional Award from the Maine Counseling Association recognizing his distinguished career in the field. Jeremy Bouford, UMA coordinator of recruitment and outgoing president of the counseling association, presented him the award at the organization's annual meeting this May.
"It was my distinct pleasure to present this award to Jon Henry not only on behalf of the Maine Counseling Association but also as a trusted and valued colleague," said Bouford, according to a news release from UMA.
"I am honored to receive this award from the Maine Counseling Association," said Henry. "Over 36 years in the admissions counseling and enrollment profession, I recognize now more than ever the role that having a counseling background has played in helping me succeed in my work with students, and helping to administer a university."
Henry has worked in college admissions counseling and enrollment management for 36 years, the last 22 in Maine.
"Marty" Gallant was a long-serving school counselor in Caribou, who was actively involved with and dedicated to the Maine Counseling Association and the profession of school counseling. Maine Counseling Association established this award to honor him upon his retirement in 2016.
Association members work in a variety of settings across the profession including K-12 schools, colleges and universities, community-based agencies, clinical facilities and private practice.
Benton company names director of programs
BENTON — Assistance Plus,  a 29-year-old home health care, behavioral health and intellectual disability agency headquartered in Benton, has promoted Natalie Childs to director of programs.
Childs has been employed by Assistance Plus since June 2010, starting as a daily living support specialist, and most recently serving as the organization's BH/DD program manager. According to Crystal Bailey, the agency's human resources director, the promotion is a result of her hard work and dedication. Natalie will remain in her current office location at the company's headquarters in Benton.
Childs graduated from Erskine Academy and holds a bachelor's degree in criminal justice from Thomas College. She  is completing a master's degree in health care administration from Fitchburg State University.
Assistance Plus has offices in Benton, Waterville and Wilton.
2021 Mainebiz Woman to Watch nominees sought
PORTLAND — Mainebiz seeks nominations for female business owners, CEOs, presidents and top executives with established track records of success and who have been trailblazers and mentors to be its 2021 Women to Watch.
Criteria:
• The nominee must be the president, CEO or executive director at her company or organization.
• The nominee should have an established track record of business success.
• The nominee and her company must have made outstanding contributions to their company, industry and community.
Nominate a 2021 Mainebiz Woman to Watch by June 28. Visit mainebiz.biz/nominations and complete the short form.
The Women to Watch awards program is sponsored by Drummond Woodsum, Northeast Delta Dental, TD Bank and Vistage. Chosen nominees will be featured in the Aug. 9 issue of Mainebiz and will be honored at the annual Women to Watch reception in person during the middle of September. The date and location will be announced soon.
Kennebec Savings Bank announces new hires
AUGUSTA – Kennebec Savings Bank President and CEO Andrew Silsby recently announced two new hires, each of whom come with strong backgrounds in banking and customer service.
Paige O'Donnell, who has joined Kennebec Savings Bank as vice president of retail banking, brings more than eight years of banking experience. Her most recent position was on TD Bank's Small Business Banking Team as their team manager.
"Paige brings new insight and energy to our retail team," said Silsby, according to a news release from the bank. "We are fortunate to have her join Kennebec Savings Bank at such an exciting time in our history. The bank is growing, and Paige will help us continue to offer competitive and quality products to our customers."
Amanda Dyer joins the bank with 12 years of experience. Prior to joining the bank, Dyer served as branch manager and loan officer for Norway Savings Bank at their Topsham location. Dyer is originally from the Freeport area and graduated from Freeport High School.
"Amanda will be a great asset to our Freeport Team," said Silsby. "She is familiar with the Freeport area, and will bring valuable knowledge and expertise to our team. We look forward to her leadership."
Kennebec Behavioral Health leaders recognized
AUGUSTA — At the 2021 Maine Prevention Professionals Conference held on May 19, KBH's Robert Rogers was recognized with the 2021 Neill E. Miner Memorial Prevention Award. This award recognizes an individual who has made a significant contribution in the field of prevention. He has been at the forefront of so many initiatives and approaches to evidence-based prevention in Maine. He has been able to forge a unique bridge between the prevention and treatment disciplines. "Rob is an extraordinary prevention professional who has made significant contributions to the field and positively impacted the lives of countless youth and adults throughout central Maine," said Tom McAdam, KBH chief executive officer, according to a news release from KBH. A surprise guest, McKenna Rogers, Rob's daughter who also works in behavioral health, presented him with the award.
At the Co-Occurring Collaborative Serving Maine Annual Summit held on May 6, the Visionary Leadership award was presented to Dr. Alane O'Connor. O'Connor is the first director of perinatal addiction treatment at Maine Medical Center, serving pregnant women in the Portland area. O'Connor also provides addiction medicine through Kennebec Behavioral Health's Opioid Health Home in Skowhegan and is chairperson of Maine's Opioid Response Clinical Advisory Committee. The collaborative's Visionary Leadership Award recognizes an individual, organization or an initiative in the behavioral health care field that has demonstrated outstanding leadership in improving the lives of individuals with mental illnesses and substance use disorders and/or their communities. "For her dedication to advance the quality of substance use treatment and raising awareness to the needs of pregnant and parenting women living with this disease," said Liam Shaw, CCSME Board Member, in the release.
Kennebec Behavioral Health was founded in 1960 and operates clinics in Waterville, Skowhegan, Winthrop, Augusta and Farmington.
Northern Light Health announces finance leadership changes
Chris Frauenhofer, vice president of finance of Northern Light Inland Hospital and interim administrator of Northern Light Continuing Care, Lakewood in Waterville, has been named as the new vice president of finance for Northern Light Health's system Medical Group.
Frauenhofer joined Northern Light Health in 2013, starting at Maine Coast Memorial Hospital before moving to Inland Hospital in 2017. Before joining Northern Light Health, he served in senior finance roles for more than 20 years at hospitals in New York, including Alice Hyde Medical Center and Niagara Falls Memorial Medical Center.
Frauenhofer received a master's in business administration degree from Niagara University (New York) and a Bachelor of Science degree in business administration/registered accounting (program from State University of New York at Buffalo).
Frauenhofer lives in Mariaville. He will remain in the interim role at Lakewood until a new administrator is recruited.
Randy Clark, vice president of finance and operations at Northern Light Sebasticook Valley Hospital in Pittsfield, will expand his duties to include Inland Hospital and Lakewood, becoming vice president of finance for both hospitals and the continuing care facility.
A resident of Vassalboro, Clark just celebrated 25 years with Northern Light Health. He started as a controller at Sebasticook Valley Hospital in 1996 and became vice president of finance in 2005. In 2016, operations was added to his leadership role. For a few years, he oversaw finance as vice president for both CA Dean Hospital in Greenville and Sebasticook Valley Hospital.
Clark earned his Bachelor of Science degree in business administration from the University of Maine (Orono) and his Master of Business Administration degree from Thomas College (Waterville).
"Chris and Randy have been vital to our local leadership teams, and integral to system finance work. We know they will continue to help our system and member organizations succeed in their new and expanded roles — not only when it comes to finance, but with all aspects of our mission to improve the health of the people and communities we serve. Both Chris and Randy have a passion for excellent service and finding new ways to deliver on our brand promise," said Terri Vieira, president of Inland Hospital, Continuing Care, Lakewood, and Sebasticook Valley Hospital, according to a news release from Northern Light Health.
Maine Dental Association partners with Maine Needs
The Maine Dental Association recently partnered with nonprofit organization Maine Needs to assemble and distribute 200 cleaning and hygiene kits to four sites.
The association, though its donation campaign called Maine Needs a Smile, collected personal hygiene items such as toothbrushes, toothpaste, soap, deodorant and shampoo, and basic cleaning supplies, such as laundry detergent, all-purpose cleaner and trash bags, to help Maine families in need.
The initiative was started by three MDA member dentists, Dr. Meg Dombroski, Dr. Kathryn Horutz and Dr. Nicole Kimmes, along with MDA Executive Director Angela Westhoff. The group was familiar with the Maine Needs nonprofit organization, which strives to help individuals and families in Maine meet basic, material needs by providing donated clothing and essential products and household items, and which partners with schools, caseworkers, nurses and nonprofits throughout the state to provide those material resources.
"One of the most rewarding aspects of dentistry is the opportunity to make a difference in people's lives every day. The Maine Needs A Smile community effort made it possible for dental professionals across Maine to join together to have a positive impact beyond our chairs," said Kimmes, according to a news release from the association
One of the ways Maine Needs provides for individuals and families is through different "kits" that the public can put together and donate.
The Maine Needs a Smile initiative originally had a goal of assembling 100 cleaning and hygiene kits. Because of the support of MDA member dentists, dental staff, and the general public, 200 kits were put together and were distributed between four sites. Kits were distributed at the Community Concepts Early Learning Center in Farmington, River Valley Free Store in Mexico, Kaydenz Kitchen Food Pantry in Lewiston, and Penney Memorial United Baptist Church in Augusta.
Gardiner FCU gives to local food pantries, organizations
Gardiner Federal Credit Union recently hosted a small reception to distribute the funds raised in 2020. The guests were representatives of area food pantries and organizations that help local people with food insecurities. There are eight organizations, each receiving a check in the amount of $2,482.38.
When the pandemic hit the number of people in need of these services grew. There were many new faces. Initially, some pantries were overwhelmed. Thankfully, those able to give dug deep and helped them make certain no one was turned away empty-handed. Individuals, grocers and businesses helped keep them afloat.
The Tanzanian proverb, "Little by little, a little becomes a lot." In most cases, GFCU raises its Ending Hunger funds, one dollar at a time. So, to the staff and the members, they may think that dollar won't make a difference, but it does. In this case it added up to almost 20,000 of those dollars. Their efforts and the generosity of many, do make a difference and the funds add up to a lot.
Throughout the months of June and July, GFCU will sell Cash Calendars for Ending Hunger. The calendars are $10 each. A total of $2,400 in prizes, will be drawn each weekday in August. Winners will receive either $100 or $200, depending on which day(s) they win. Anyone with $10 can purchase a calendar. It is not necessary to be a member to support any of its fundraisers.
For more business news, visit CentralMaine.com.
« Previous
Barney Wright keeps focus on family, eco-friendly farming during pandemic struggles
Latest Articles
Business

Nation & World

Arts & Entertainment
Maine Crime

Business
Here are 100+ AAPI-owned businesses to shop in 2021
As it did for companies across the globe, pandemic-related freight issues increasingly complicated the supply chain for Sahra Nguyen, founder and CEO of Nguyen Coffee Supply — and made it much more expensive to manage. And the spike in anti-Asian American and Pacific Islander violence increasingly strained an already difficult year:
"The biggest challenge is staying mentally, emotionally and physically safe so that I can continue to show up for my business, family and community," said Nguyen.
AAPI-owned businesses have suffered tremendously since the onset Covid, according to a survey from the Asian/Pacific Islander American Chamber of Commerce and Entrepreneurship (ACE). Of the approximately 900 AAPI small business owners surveyed…
More than 80 percent reported negative effects
10 percent have closed their business
And 45 percent have lost or let go of employees
In general, there's been a 169-percent increase in hate crimes in major cities — nonprofit advocacy group Stop AAPI Hate received more than 6,600 reports of anti-AAPI violence since it launched in March 2020 — unemployment rates rose disproportionately and solutions have made headway, such as the Covid-19 Hate Crimes Act. All of it has added to an increased national focus on the challenges and realities that AAPI communities face.
Within the past year, the visibility of anti-AAPI violence in the U.S. — which goes back centuries — caused a large mobilization of people, organizations and retailers to up their support of the AAPI community through advocacy, donations and awareness in light of AAPI Heritage Month. Multiple online retailers and brands have been increasing efforts to highlight AAPI-owned businesses.
Reviews site Yelp announced a new feature last month by which businesses can self-identify as "Asian-owned," making it easier for shoppers to find them.
Shop by Shopify, a free app to navigate small businesses, unveiled a directory of Asian-owned businesses in March.
Food delivery giant Grubhub began its Donate the Change program this month, giving all proceeds to National ACE and AAPI-owned restaurants across the nation.
Jan Lo, CEO of travel brand Lo & Sons, said reports of attacks on members of the AAPI community this year — specifically involving anyone around his mom's age — brought his family's heritage a lot more personal. "We're extremely proud of our AAPI heritage, but we have also tried to build an ethos around inclusivity," he said. The challenges "can also be viewed as opportunities, as I think many people can connect to our story of our mom inspiring her sons to help her achieve her professional dreams — not just because we're Asian."
AAPI Heritage Month "gives us an opportunity to lift each other up, to celebrate and express pride in different parts of our community," explained Ian Shin, assistant professor of history and American culture at the University of Michigan, adding that it also offers an "opportunity to revisit history and remind people that, in fact, anti-AAPI violence is not un-American — it's woven into the fabric of American society from the mid 19th century onward."
AAPI-owned businesses in 2021
AAPI-owned businesses nationwide were the most negatively impacted throughout the pandemic, demographically speaking, according to CNBC: The number of working AAPI business owners fell by 20 percent last year. Among the most affected areas was San Francisco's Chinatown, which saw 75 percent of its storefronts become nonoperational at some point last year.
But what is an AAPI-owned business in the first place? The U.S. Small Business Administration (SBA) told us that it doesn't specifically define what constitutes an AAPI-owned business. The U.S. Census Bureau does, however: having persons of Asian or Native Hawaiian and Pacific Islander origin owning 51 percent or more of the business — akin to its definitions of Black-owned businesses and women-owned businesses. This definition covers East Asia (like China, Japan and more), Southeast Asia (including the Philippines, Vietnam and more) and the Indian subcontinent (Pakistan, Bangladesh and more) — the three comprise more than 19 countries and 20 million citizens in the U.S. can trace their origins to here — as well as the Polynesia, Micronesia and Melanesia subregions, which include Native Hawaiian, Samoan, Fijian and Tahitian people, among others.
Despite these definitions, or lack thereof, the two agencies do provide some noteworthy insights. Based on the most recent data released by the Census Bureau, here's what we know:
In 2012, there were roughly 2 million AAPI-owned businesses in the U.S. (2016 data)
In 2018, there were more than 577,000 Asian-owned and over 6,600 Pacific Islander-owned employer businesses in the U.S. (2021 data)
Sarah Paiji Yoo, co-founder and CEO of eco-friendly cleaning brand Blueland, said she's "incredibly proud" to be an Asian American running a business but is often subject to racism, especially on social media — people comment assumptions regarding where Blueland manufactures its products, for example. Then there's the "model minority myth," a harmful argument that typically praises Asian Americans for economic, academic and cultural success based entirely on stereotypes. It's yet another challenge for Lin Chen, founder and CEO of wellness brand Pink Moon. "People continue to generalize, stereotype and be selective in who they want to listen to, invest in [and] purchase from," she told us.
In our guide to women-owned brands, owner and founder of Hero Cosmetics Ju Rhyu told us that running a business is accompanied by "a lot of responsibility" to support her community, "especially as a business owner, since there is privilege and influence in being in this position." That privilege comes at a time when 44 percent of unemployed Asian American women have been out of work for at least six months. This year, over 1,000 AAPI executives like DoorDash founder Tony Xu and Zoom CEO Eric Yuan donated $10 million to groups supporting the AAPI community, including nonprofit Asian Pacific Fund and the Asian-Americans Advancing Justice, a legal advocacy group for hate crime victims. Other business leaders pledged $125 million to launch the Asian American Foundation, which will support AAPI organizations and causes over the next five years — the largest philanthropic commitment in history fully focused on the AAPI community. The foundation raised another $125 million from organizations like Walmart, Bank of America and the Ford Foundation.
While noteworthy efforts, the AAPI community receives less than 1 percent of philanthropic funds despite making up 7 percent of the population and the country's fastest growing racial group, according to the Pew Research Center.
Being a South Asian founder, Silk + Sonder's Meha Agrawal said "it often feels like all the odds are stacked up against us: We have to work harder [and] prove ourselves every step of the way." But throughout her career, she's learned that "the most important thing a female founder or woman of color can do is make sure that people in seats of privilege are brought along on our journey" to have transparent conversations while building a business.
Each Fall and Spring, AAPI nonprofit Gold House hosts the Gold Rush cohort of Founders — Sahra Nguyen participated last year — wherein founders attend weekly master classes and panels led by advisors, expose their brands to potential investors and influencers, and join a network of founders that meet regularly to share insights and build partnerships. ACE National also provides guidance for starting and maintaining a business, including how to navigate the Covid-19 pandemic, loans, government programs and health and wellness matters.
Business owners said messaging and connecting with other founders on social media, from Twitter to LinkedIn, helped them network. Founders "will be extremely helpful and crucial as you build [your business] and oftentimes they'll be the only ones who can empathize and understand what you are going through in successes and failures," noted Rhyu.
Pink Moon's Lin Chen said she's part of multiple networking groups on Facebook for Asian creatives and entrepreneurs, including Asian Hustle Network and Asian Creative Network.
Notable AAPI-owned products in 2021
Here are 14 items from AAPI-owned brands that stood out to us, from travel essentials and skincare products to eco-friendly tools and home goods. Since there is no central directory of AAPI-owned businesses, as defined by the Census Bureau's 51-percent edict, we asked each business below to confirm that it meets the criteria: having persons of Asian or Native Hawaiian and Pacific Islander origin owning 51 percent or more of the business.
Pink Moon allows users to filter wellness and skincare products they see by skin type, age and goals.
One of their bestsellers includes this rose quartz gua sha that stimulates lymphatic drainage to reduce puffiness and increase elasticity in the skin, according to the brand. In including this product in their line, Chen initially wanted to celebrate Traditional Chinese Medicine and her heritage, "I want to contribute to the diverse voices in this industry and push for more inclusivity and positive change," she said. For maximum results, the brand suggests users of the gua sha pair it with the Over the Moon Gua Sha Facial Oil, which is made from a sunflower-moringa oil blend that soothes skin inflammation.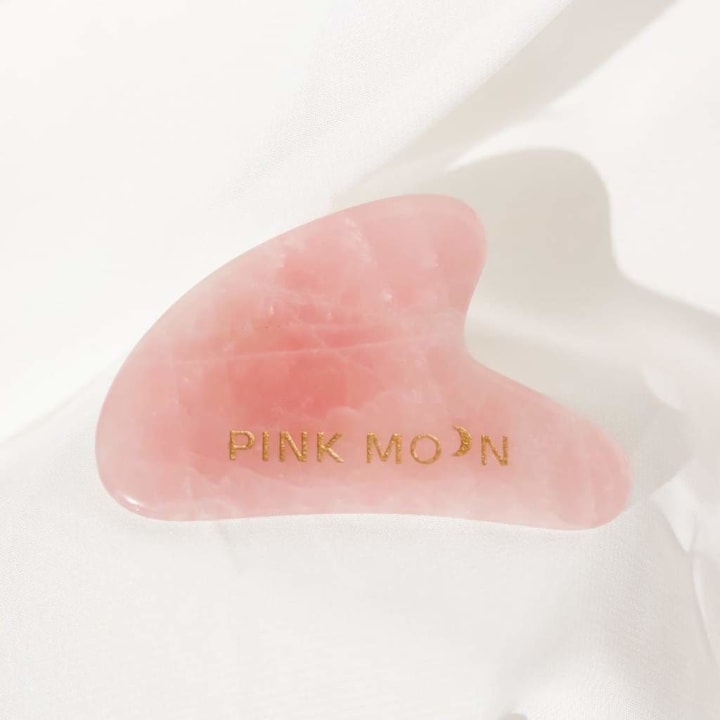 Amy Liu originally started the company to deal with her own eczema and now Tower 28 is the "first and only makeup brand to 100-percent follow the National Eczema Association's ingredient guidelines and avoid every known skin irritant and allergen for all skin sensitivities," she shared. This AAPI month, Liu wants consumers to realize AAPI heritage "is about recognizing the incredible people in our community who are pushing the boundaries and speaking up about racism and the need for more Asian representation."
Made with apricot and raspberry seed oil, this lip gloss is one of the most popular products. Designed to hydrate your lips without drying them out, according to the brand, the gloss comes in four shades: Coconut, Cashew, Oat and Almond.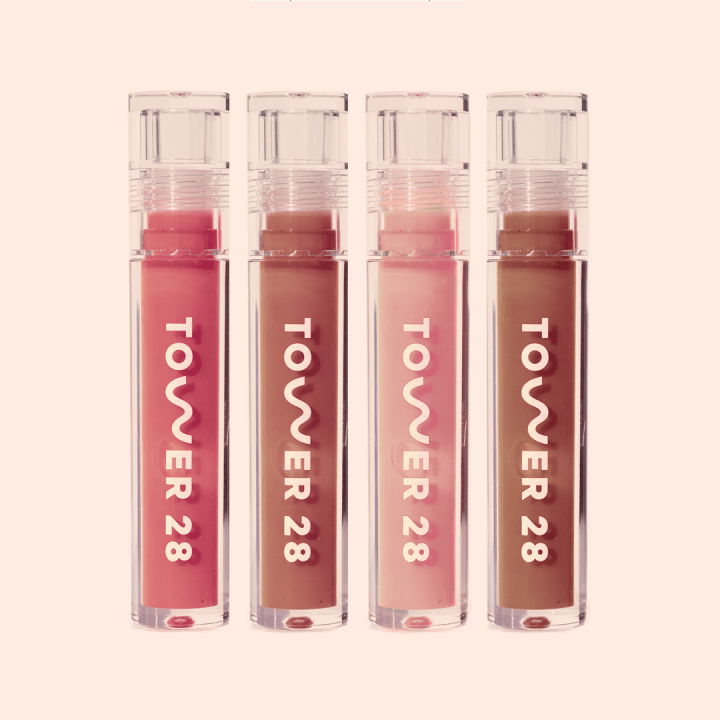 Frustrated with the fit of his dress shirts, Taiwanese-American Wesley Kang founded Nimble Made "to bring more representation and inclusion in sizing standards, starting with a slim fit that actually fits," he elaborated.
Made from 100-percent cotton, the brand's machine-washable dress shirts feature 2-button adjustable rounded cuffs and a Franklin semi-spread collar.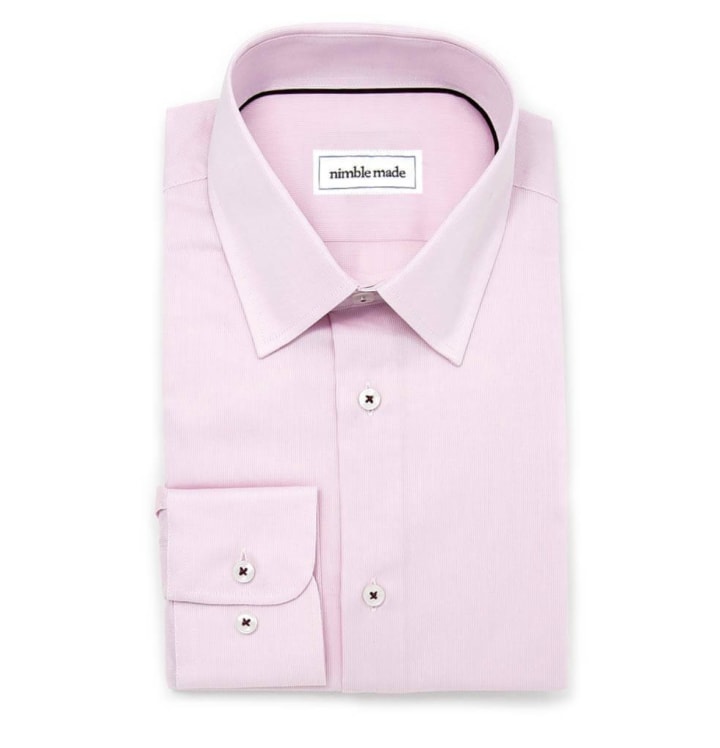 Terrence Santos founded his company in 2015 when he was expecting his first child. Originally, he started looking for toys that would teach the Filipino language to his child, but found nothing — so he created a toy company that provided options. Now his company sells toys that teach Tagalog, Ilocano, Bisaya and Hawaiian. On each of the ten blocks, the company has engraved the Roman number, Tagalog translation, Mahjong character and an English translation.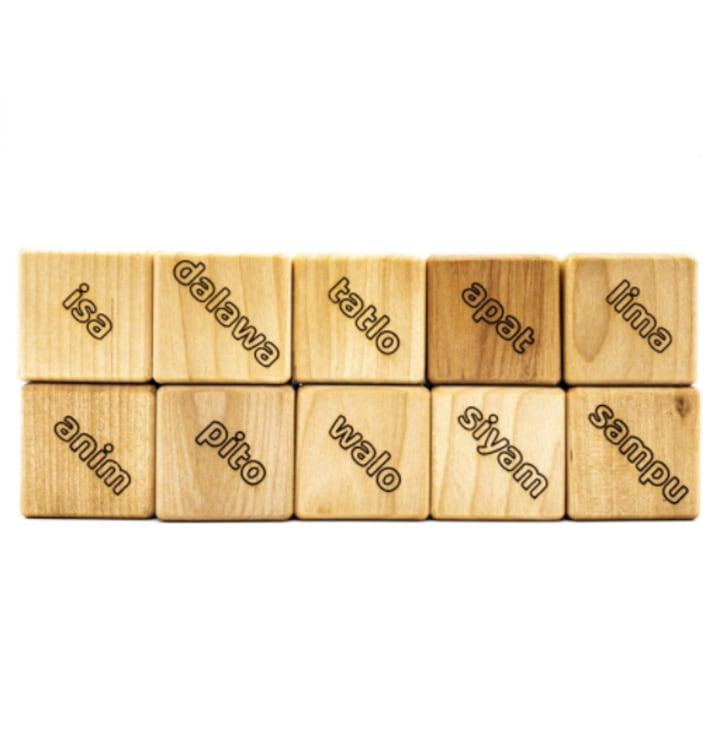 Eunice Byun and Dave Nguyen are challenging the notion that we need dozens of gadgets to cook delicious meals. A few years ago, the ex Chanel and Revlon executives founded Material Kitchen, a direct-to-consumer company that offers a simplified kitchen starter set at an affordable price. This seven-piece set, which has a 5.0-star average rating from almost 100 consumers, features an 8" knife, 4" knife, tongs, wooden spoon, metal spoon, slotted spatula and wooden holder. What's more is you can customize the set's wood type and handle color.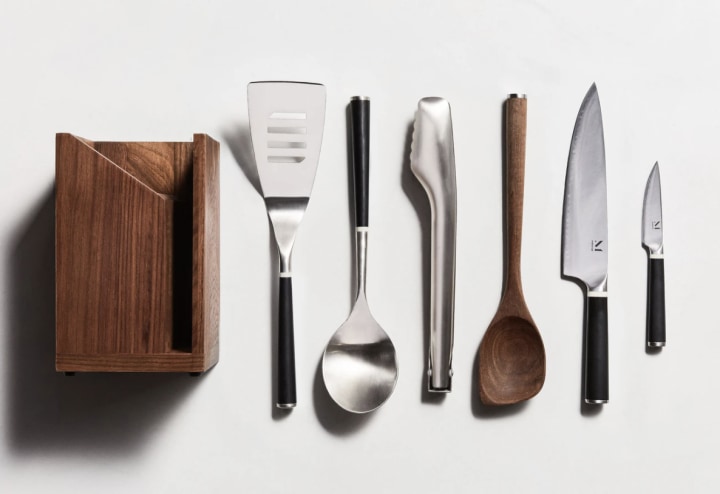 Private Policy is a "genderless" clothing company founded by Haoran Li and Siying Qu, two former Parsons graduates. Inspired by the youth culture in New York City, the pair design clothes without the traditional menswear and womenswear labels. Made from 100-percent Rayon, this jacket can be worn with the sleeves on or off, serving multiple purposes. You can also shop their collection at Selfridges.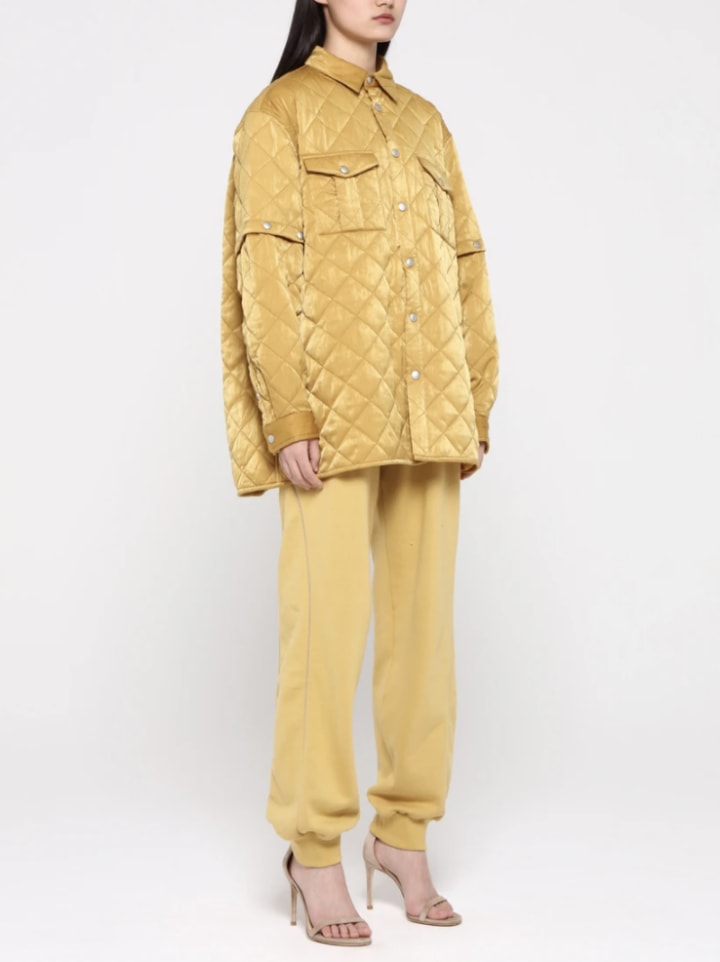 Nearly two decades ago, Taiwanese American Melinda Hwang's father worked with a scientist (and family friend) to come up with a nanofiber membrane mask during the 2003 SARs epidemic. When the Covid-19 pandemic hit the U.S., Hwang's family sent her those masks from Taiwan and, thus, Happy Masks was born.
The brand's Pro Series offers a range of sizes — with the small size fitting ages three to 10 — and can withstand at least 50 washes by hand. It has adjustable ear straps and a nose wire to fit different face shapes, while its "parrot beak" design leaves enough room between the mask and the mouth and nose in order to breathe comfortably for long-term wear.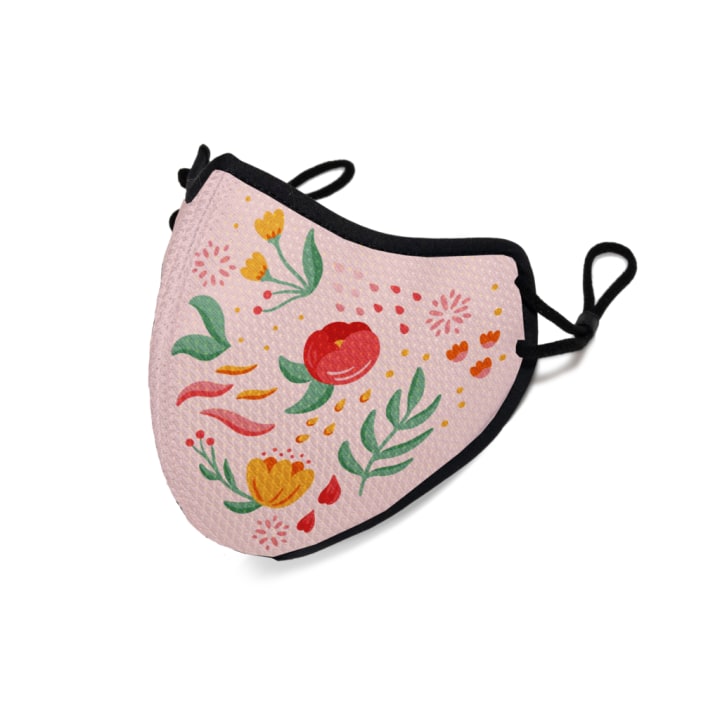 Nguyen Coffee Supply imports Vietnamese coffee beans from its partner farms in Vietnam and roasts them fresh weekly in Brooklyn. The Original Vietnamese Coffee Trio features three different coffee blends: Moxy, Truegrit and Loyalty Arabica-Robusta. The coffee comes finely ground, and you can brew it using the brand's Phin Filter.
CEO and founder Sahra Nguyen said AAPI month is an important time for the community to share their stories. "Many people don't understand our community because we've been erased and ignored for so long," Nguyen said. "Taking the time to learn about our community's unique experiences will deepen our connection and sense of shared humanity. From here, we can effectively work together to build a better world."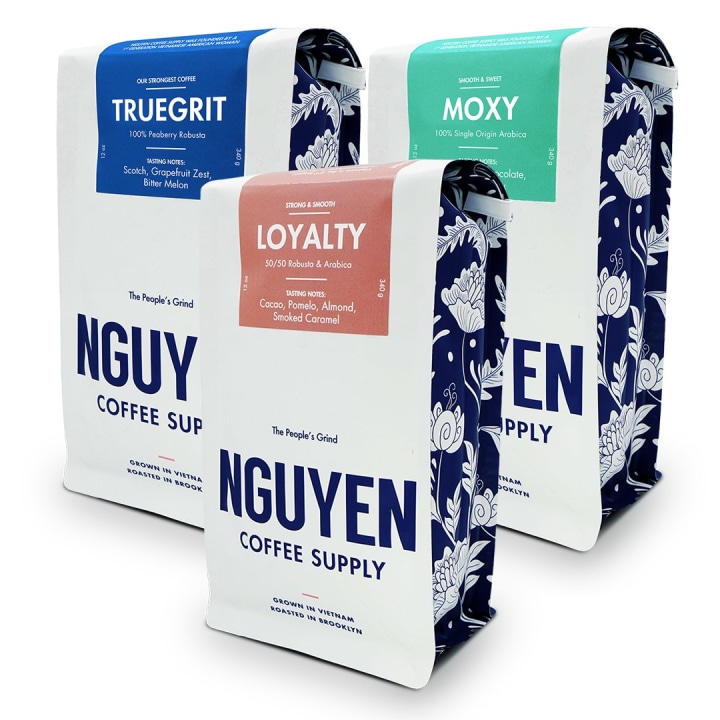 CEO Jan Lo said the brand was inspired by his mom's need for a lightweight, stylish and functional carry-on bag to take with her while traveling. While designing the brand's first bag — The O.G. — Lo said he "quickly found that it wasn't just my mother in need of a travel bag that didn't sacrifice style for functionality." Lo & Sons, which was co-founded by Lo, his mother and his brother, sells a variety of bags for men and women, including The Catalina Deluxe, which is featured in our roundup of the best weekender bags. The company sells apparel and face masks, too.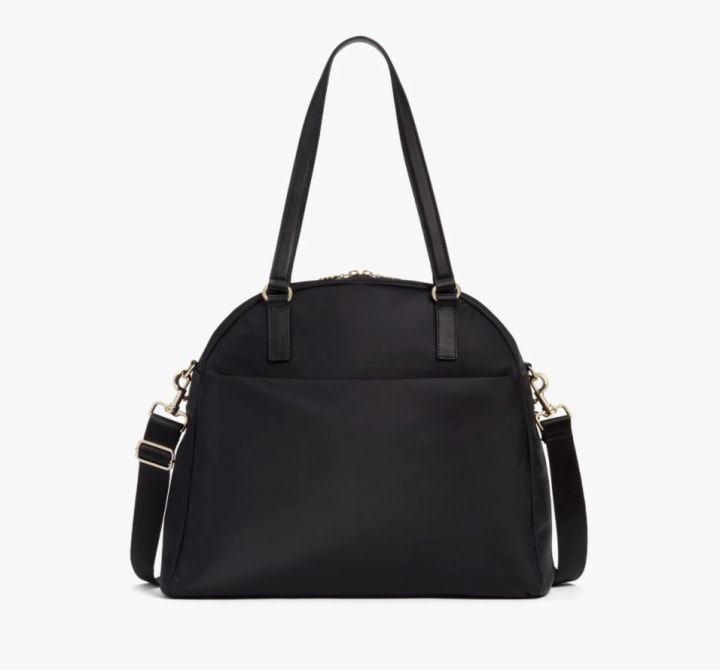 Edward and Judy Kwon founded the family-owned CALPAK in 1989 with the mission of making quality bags at an accessible price. Their daughter Jennifer Kwon has run the company since 2013. CALPAK's bags range in size, style and color from the Kaya Laptop Backpack to the Hue Duffel Bag, which was also featured in our roundup of the best weekender bags. Beyond bags, luggage and organizers, CALPACK also sells men's and women's apparel, as well as wellness items like face masks, hand sanitizer and linen and room spray.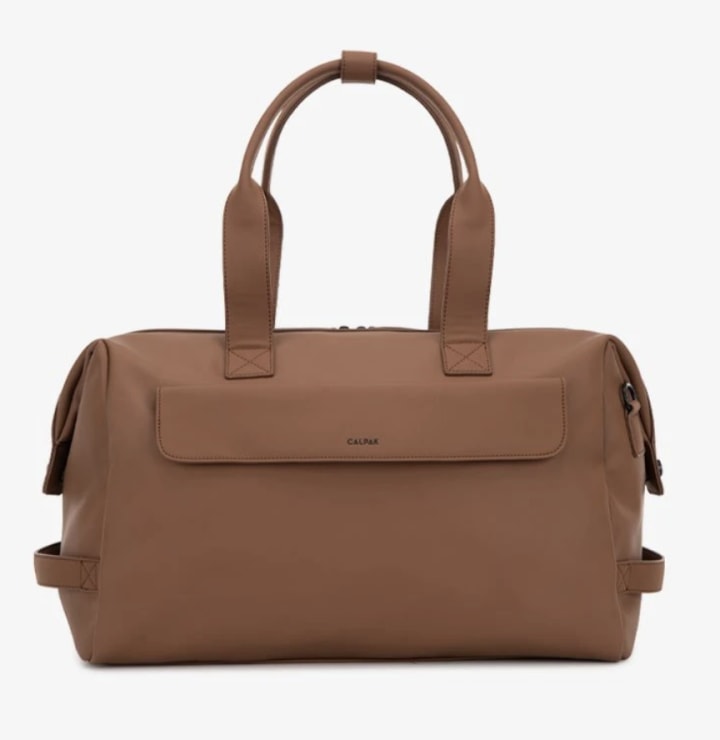 After five years of running gr8nola as a side hustle, founder Erica Liu Williams left her 10 year tech career to pursue the brand full time. gr8nola sells granola that's free from refined sugar, dairy, soy and GMOs in a variety of flavors, from Peanut Butter and Matcha to Cacao and Cinnamon Chai. Williams said she feels it's her responsibility to use her platform to share her perspective and the voices of others in the AAPI community. "I feel socially responsible to myself, family and broader community to be a role model for others by leading by example and showing other young girls and people who look like me that you can achieve success on your own terms, without succumbing to becoming a "model minority" stereotype," Williams said.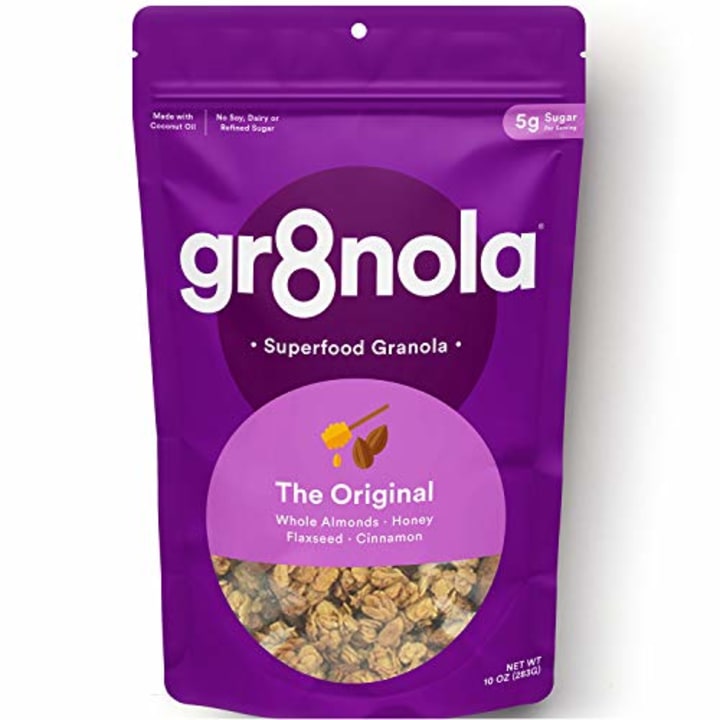 Silk + Sonder is a subscription service that sends members guided monthly journals with prompts inspired by positive psychology, as well as gives them access to virtual programming for peer-to-peer support. "Silk + Sonder's mission is to solve the emotional health epidemic for customers versus being a band-aid fix," said Meha Agrawal, the company's founder. "At its core, Silk + Sonder is a space for mindfulness, journaling, planning, tracking and creative expression all in one."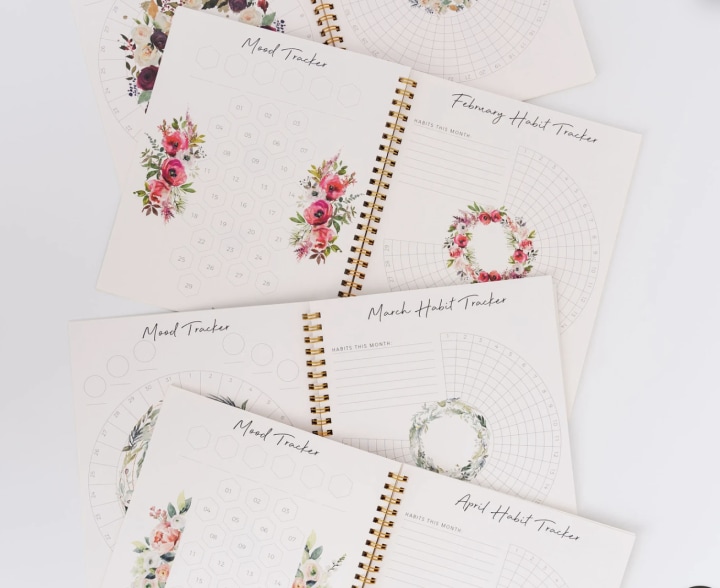 When Sarah Paiji Yoo, Blueland's CEO, decided to reduce her personal plastic consumption, she quickly realized how difficult it was to do. "Many household items use single-use plastic in their packaging," said Yoo. "This ultimately is what led me to found Blueland, as no one should have to sacrifice a clean home and clean clothes for a clean planet." Blueland sells refillable cleaning products like Glass + Mirror, Multi-Surface and Bathroom sprays — included in The Clean Up Kit — all of which are certified by the EPA's Safer Choice program, as we previously reported in our guide to eco-friendly cleaning supplies.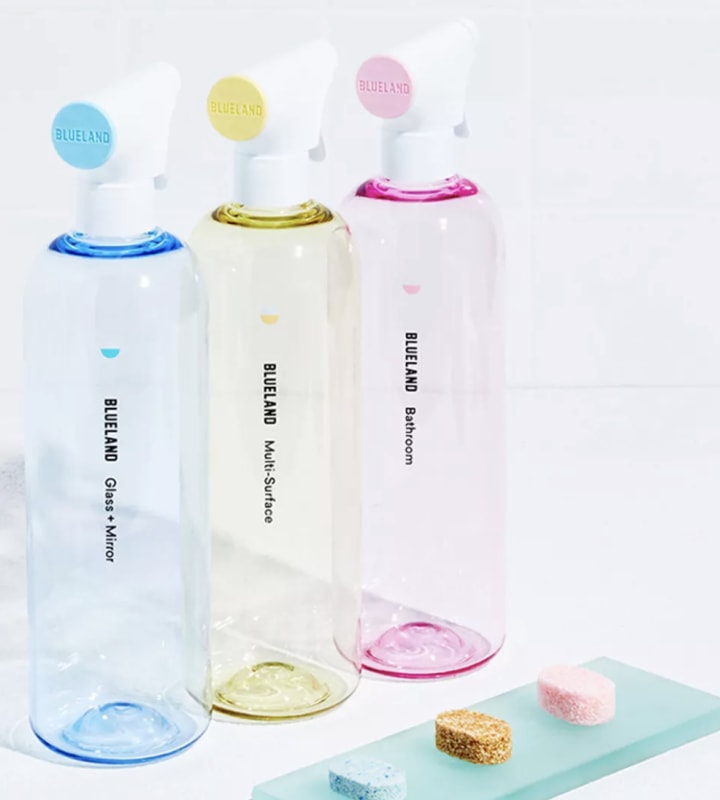 Stephanie Hon launched Cadence with the mission to eliminate single-use travel-sized plastic in February of last year — a month before the Covid-19 pandemic hit the U.S. "We definitely put a pause on talking about air-travel, going to the gym before work, date nights, etcetera," said Hon. But despite launching in the midst of the pandemic, the brand's sustainable capsules repeatedly sold out. Cadence specializes in magnetic and refillable containers made from recycled ocean bound plastic that snap together and can keep your small travel essentials and daily items organized. You can buy the capsules individually or get them a bundle of six, and they come in a variety of colors including Lavender and Terracotta. Hon said one of her biggest challenges as an AAPI business owner was being "bullish" and retraining her inclinations. "To say I think we're going to be a $XM company, to say it's a great opportunity for people to be involved. There's a perfect balance of humility and confidence that comes to light," she said.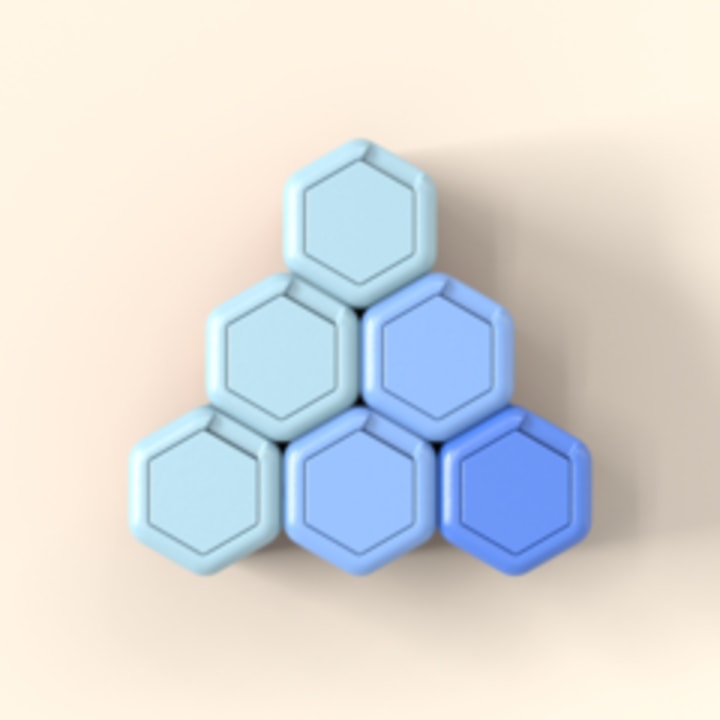 109 AAPI-owned brands to support in 2021
In addition to our favorite products from AAPI-owned brands, we've rounded up some businesses across various Shopping reader interests, including home, food, beauty and wellness. We asked each business below to confirm it meets the Census Bureau's criteria of at least 51 percent AAPI ownership. While this list of AAPI-owned companies and products isn't exhaustive, we aim to actively update this feature to help keep you informed about AAPI-owned companies worth considering.
AAPI-owned home and kitchen brands
Revamp your kitchen decor with a new apron or oven mitts from The Homebodies or treat yourself or your favorite friend to a new indoor plant from Bark & Vine.
Aerangis
Anak Toy Kompany
Bark & Vine
Blueland
The Homebodies
ILHA Candles
KonMari
Material Kitchen
O-M Ceramics
Pawena Studio
Rooted
Soothi
Trail575
AAPI-owned beauty and skincare brands
Update your skincare regime by shopping for a Gua Sha facial tool from Mount Lai or combat maskne with Soko Glam's Pimple Patch. You can also shop from dozens of AAPI-owned makeup brands, fragrance shops like Ellis Brooklyn or nail care brands like Sundays.
Acaderma
Asutra
AVYA Skincare
Bluelene
Blume
Cle Cosmetics
Caire Beauty
Circumference
Ellis Brooklyn
EM Cosmetics
Essance Skincare
Glow Recipe
Happy 2nd Birthday
Hero Cosmetics
Krave Beauty
LAPCOS
Mount Lai
Peach & Lily
Pink Moon
Soko Glam
Sundays
Supernal
Tower 28 Beauty
YINA
AAPI-owned food and beverages brands
These 17 standout food and beverage options are worth a try, especially if you're looking to try out some spiced ice cream or a side of kimchi.
Brightland
ChocoVivo
Fly By Jing
Gr8nola
Indifix
Kasama
Lunar
Malai Ice Cream
Mother-in-Law's
Nguyen Coffee Supply
Omsom
One Stripe Chai
The Qi
Red Boat Fish Sauce
Sanzo
Spicewalla
Umamicart
Wing on Wo & Co.
AAPI-owned bookstores
Looking to expand your at-home library but don't know where to start? These AAPI-owned bookstores from across the country have a wide variety of options, from used to brand new.
A Good Used Book
Arkipelago Books
Bel Canto Books
Eastwind Books
Femme Fire Books
Maomi Bookstore
Orphan Books
Philippine Expressions Bookshop
Townie Books
AAPI-owned fashion and accessories brands
These 26 fashion and accessory brands can help you update your wardrobe going into the summer. They include everything from on-trend chunky rings at BONBONWHIMS to Gentle Monster's chic sunglasses.
Abacaxi
Bellemere NY
BONBONWHIMS
Chunks
Gentle Monster
Haerfest
Hey Maeve
Jason Wu
JW Pei
Kahili Creations
KERISMA
Kinn
LEYT
MOMMA
Nimble Made
NOTTE Jewelry
Paper Project
Pepper
PH5
Private Policy
Proclaim
Rastah
Rue Saint Paul
Sonia Hou Jewelry
SVNR
Verlas
AAPI-owned wellness and fitness brands
You can shop for face masks at Airpop and Happy Masks, get a good night's sleep with Pluto Pillow or enhance your workout routine with Blogilates.
Apothékary
Asutra
AVRE
Blogilates
CocoFloss
Happy Masks
L'Oeuf Poche
Mono B
Neuro
Pluto Pillow
Silk + Sonder
AAPI-owned travel brands
If you're planning a few summer trips, you can get your hands on multiple AAPI-owned travel essentials, including a travel backpack from Brevitē or a versatile carry-on bag from Planeket.
Brevitē
Cadence
Calpak
Lo and Sons
Planeket
Senreve
Catch up on the latest from NBC News Shopping guides and recommendations and download the NBC News app for full coverage of the coronavirus outbreak.